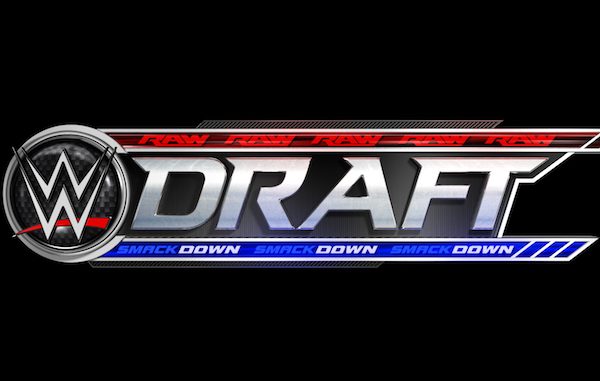 ---
SPOTLIGHTED PODCAST ALERT (YOUR ARTICLE BEGINS A FEW INCHES DOWN)...
---
– Based on WWE's Draft order, NXT star Finn Balor has suddenly found himself atop the babyface side of the ledger on the Raw brand.
Raw's first two picks were heels, Seth Rollins and Women's champion Charlotte, followed by Balor as the first of six NXT picks.
Balor is ahead of Roman Reigns, who is set to return WWE TV following a suspension that will add fuel to the fire of his detractors. Next is Sami Zayn, who has potential to break out, but has not been treated like a Top 3 face.
After a run of heels filling out the middle of the show, the Raw face roster is soft, although Cesaro was way under-valued in the Draft.
On the heel side of Raw, Rollins tops the list, followed by Brock Lesnar, who could go either way when he returns to WWE TV opposite Randy Orton. Then, Chris Jericho, U.S. champion Rusev, and Kevin Owens give Raw a solid core heel trio.
– On the Smackdown side, there is a clear Big Six of WWE champion Dean Ambrose & John Cena in the face category and A.J. Styles, Randy Orton (like Brock, could go either way), Bray Wyatt, and IC champion The Miz on the heel side.
The middle part of the roster is a concern, though, unless WWE actually does something with the likes of Dolph Ziggler, Apollo Crews, Kane, Zack Ryder, Kalisto, and Alberto Del Rio.
The Smackdown tag division is interesting, as the belts are not on Smackdown. Therefore, the division does not seem like a priority.
Like Finn Balor on Raw, American Alpha has found themselves sitting atop the face side of the Smackdown tag division. Their chief heel competition? The Ascension, Breezango, and The Vaudevillians. It's entirely possible American Alpha ends up in a feud with singles wrestlers paired up as a tag team.
– The Women's division on Raw includes Sasha Banks as the clear face opposite Women's champion Charlotte. Nia Jax is a wild card heel who could go at it alone, or form a super-faction with Charlotte and Dana Brooke.
Just below Sasha is Paige, who is another wild card depending on how WWE utilizes her in storylines.
On Smackdown, Becky Lynch has been tasked with carrying the Women's roster, which, like the tag division, does not have access to the title.
Therefore, the Women's division feels secondary with the Becky-Natalya feud continuing along with Naomi, who has been off TV for a while, Eva Marie, and two NXT call-ups, Alexa Bliss and Carmella.
WWE Raw Depth Chart - 2016 Draft
OVERALL
PICK
FACE ROSTER
OVERALL
PICK
HEEL ROSTER
#5
Finn Balor
#1
Seth Rollins
#6
Roman Reigns
(default face)
#8
Brock Lesnar
(assumed heel)
#11
Sami Zayn
#15
Chris Jericho
#16
U.S. champion Rusev
(w/Lana)
#18
Kevin Owens
#23
Big Show
(default face)
#26
Neville
#28
Cesaro
#30
Sheamus
#33
Titus O'Neil
#36
Darren Young
(w/Bob Backlund)
#38
Sin Cara
#40
Jack Swagger
#46
Mark Henry
(could turn heel)
#48
Braun Strowman
#50
Bo Dallas
#58
Curtis Axel
OVERALL
PICK
FACE TAG TEAMS
OVERALL PICK
HEEL TAG TEAMS
#10
Tag champs New Day
(Big E. & Kofi Kingston & Xavier Woods)
#20
Enzo Amore & Big Cass
#21
The Club (Karl Anderson & Luke Gallows)
#31
Golden Truth (R-Truth & Goldust)
#42
The Dudleys (Bubba Ray & Devon)
#52
Shining Stars (Epico & Primo)
OVERALL
PICK
FACE WOMEN
OVERALL
PICK
HEEL WOMEN
#8
Sasha Banks
#3
Women's champion Charlotte
#35
Paige
#25
Nia Jax
#54
Alicia Fox
#44
Summer Rae
#56
Dana Brooke
17 TOTAL FACES
16 TOTAL HEELS
WWE Smackdown Depth Chart - 2016 Draft
OVERALL
PICK
FACE ROSTER
OVERALL
PICK
HEEL ROSTER
#2
WWE champion
Dean Ambrose
#4
A.J. Styles
#7
John Cena
#9
Randy Orton
(default heel)
#12
Bray Wyatt
#17
IC champion The Miz
(w/Maryse)
#19
Baron Corbin
#24
Dolph Ziggler
#29
Alberto Del Rio
#34
Kane
(could be heel)
#37
Kalisto
#43
Zack Ryder
#45
Apollo Crews
#55
Erick Rowan
#57
Mojo Rawley
OVERALL
PICK
FACE TAG TEAMS
OVERALL PICK
HEEL TAG TEAMS
#22
American Alpha
(Jason Jordan & Chad Gable)
#32
The Usos
(Jimmy & Jey Uso)
#41
The Ascension
(Konnor & Viktor)
#49
Tyler Breeze &
Fandango
#53
The Vaudevillians
(Aiden English &
Simon Gotch)
OVERALL
PICK
FACE WOMEN
OVERALL
PICK
HEEL WOMEN
#14
Becky Lynch
#27
Natalya
#39
Naomi
(default face)
#47
Alexa Bliss
#51
Eva Marie
#59
Carmella
13 TOTAL FACES
13 TOTAL HEELS