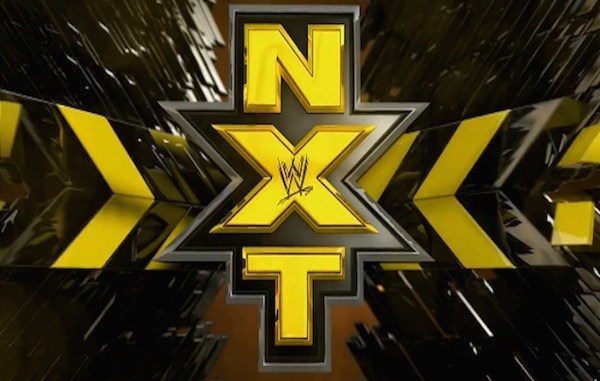 ---
SPOTLIGHTED PODCAST ALERT (YOUR ARTICLE BEGINS A FEW INCHES DOWN)...
---
NXT TV REVIEW
DECEMBER 7, 2016
TAPED IN OTTAWA, CANADA
AIRED ON WWE NETWORK
REPORT BY JUSTIN JAMES, PWTORCH CONTRIBUTOR
[Q1] Pre-credits package hyping Samoa Joe facing Shinsuke Nakamura in Osaka Japan for their NXT Championship rematch.
#DIY comes out to address the NXT fans. They go to the ring, then decide to go through the crowd and celebrate with their fans. That's a really nice touch from them. Before any promo can happen The Authors of Pain come out on the ramp. Paul Ellering points out that the Authors of Pain are undefeated and the winners of the Dusty Rhodes Classic. Before Ellering can finish, The Revival's music hits. Dash and Dawson start cutting a promo, until the Authors come up to them. Dawson tries to mollify them, but Akum and Razzar push them down. Ellering vows that the Authors of Pain will be the next NXT Tag Team Champions.
(JJ's Reax: Feels like a much-deserved callup to the main roster is in the works for The Revival.)
Percy Watson video. I definitely missed his energy. He was a staple of the pre-FSU NXT eras and really held the fort in the ring. Looks like he is joining the annoucing team. No Way Jose makes his entrance, and Watson is dancing at the booth, Graves says he made a fool of himself in record time. That's the energy I liked from Watson. Jose is teaming up with the WWE Cruiserweight Champion Rich Swann.
[Q2] Sanity is going to be their opponent. I feel like we are building to an eventual three way match here. Sawyer Fulton isn't with them. Eric young has Fulton's jacket. He throws it on the ring, spits on it, then throws it out of the ring. erhaps a ruse?
(1) WWE Cruiserweight Champion RICH SWANN & NO WAY JOSE vs. SANITY (ERIC YOUNG & ALEXANDER WOLFE w/Nikki Cross) – Tag Team Match
Sanity has the face corner for some reason. Wolfe and Jose start off hot. Swann tags in and gets some offense in, but then he gets isolated. Young tosses him from the ring heading into break.
[ Break ]
Swann is still taking a beating from Young. Watson is being fed color commentary softballs by Philips to ease him into the role. Cover from Young earns two. Swann takes boots in the corner. The draw a double tag, and the Jose – Young feud is back on. Monster hip toss into a neckbreaker from Jose, slick move he used last week too. TKO draws Wolfe into the ring to break up the tag. Swann helps dispose of Wolfe, then a gorgeous just off the turnbuckle to the ramp. Jose gets sent outside but his knee greets Young. Swann gets put into the stairs, and the distraction lets Damo suddenly ambush Jose. Young is able to pin Jose in the ring.
Winners: Sanity in 7:31.
(JJ's Reax: Pretty good match here, I like all of the players in the ring. Watson is inexperienced and sounds a touch nervous, but he brought a nice positivity and energy to the booth.)
Post-match, Damo takes Fulton's jack, picks it up, then tosses it on the ramp. Sanity is confused.
Backstage, Regal books the #DIY vs. The Revival rematch for 1/11, and the winner faces The Authors of Pain at Takeover San Antonio, also for the tag team title. Tye Dillenger comes in, and says that he doesn't feel like he belongs in NXT. Regal interrupts and says that starting next week, there will be four singles matches, and the four winners will have a Fatal Four Way match to determine the #1 contender to the NXT title. Regal puts Dillenger in the match because he believes in Dillenger.
Backstage, Sanity has nothing to say. Nikki Cross eyes the NXT Women's Championship, then Asuka picks it up and grins at her.
[Q3] Here is Ember Moon to remind us of her dominance.
(2) EMBER MOON vs. KIMBER LEE
Test of strength and Lee gets Moon to the mat. Gorgeous sequence here. Sideslam puts Moon down for two, then a leg full nelson. Chops anger Moon, who retailiates. Moon ends up on Lee's shoulders, but transition into a takedown. Lee mugs Moon on the mat. Very physical match. Moon ducks a kick, schoolgirl for two. Moon sets up the Eclipse, and hits it.
Winner: Ember Moon in 3:04. Very nice little match here. Definitely want to see more of Kimber Lee. The women's division is sorting itself out nicely.
The #1 contender brackets are announced.
* Tye Dillenger vs. Eric Young
* Oney Lorcan vs. Bobby Roode
* Elias Samson vs. Roderick Strong
* Andrade "Cien" Almas vs. No Way Jose
These are all some very nice matchups. Seems like the listened to the crowd support for Strong in the Dusty Rhodes Classic and are going to run him as a face.
They move on to the pre-taped NXT Championship Match from Osaka Japan. Of course, the crowd is all behind Nakamura. Unfortunately for me the WWE App spoiled the outcome of this match for me a few days ago. They are ready to tear each other's heads off before the match even starts. Red streamers litter the ring as Nakamura gets announced. No streamers for Joe.
(3) SHINSUKE NAKAMURA vs. NXT Champion SAMOA JOE – NXT Championship Match
A little bit of pacing, then Joe moves in for light kicks. They spar a bit, pacing for a long match. Joe backs Nakamura into the ropes and they clinch. They keep turning around in the ropes, and the break from the ref lets Nakamura do his thing. Joe gets angered and Nakamura takes advantage. Vibration kick in the corner. Joe ducks out of the ring to take a breather.
[Q4] Headlock over the ropes, the ref steps between them, and Joe uses the chance to jam a thumb into an eye.
[ Break ]
Joe has an STF on mid-ring, and Nakamura is trapped. Nakamura suddenly gets free enough to get a foot to the ropes. Nakamura blocks a snap suplex, then slips out of one, rolls Joe over and tries for an armbar, but Joe locks his hands. Joe flips Nakamura into a cover. Nakamura looks for a triangle but Joe is on the rope to get a break. Graves is doing a great job explaining how the moves work. German suplex from Nakamura, he preps Kinshashe, but Joe meets him with a scoop slam for two.
Joe want the Muscle Buster, but Nakamura escapes, Joe duck a kick and locks in the standing Coquina Clutch. Joe transitions into a German suplex, wants the second suplex, Nakamura escapes but Joe has a second German suplex for him, then a third suplex. Joe covers for a nearfall. Joe looks for another Muscle Buster but Nakamura blocks so Joe hits an enziguri that sends Nakamura onto the outside. Joe tries to slam Nakamura into the stair but Nakamura elbows out. He delivers a running knee to the back of Joe's head, and Joe' face smashes into the steps. Joe gets rolled into the ring but Nakamura can barely get in the ring to cover. Joe has a big kick waiting for him. Axe kick take Joe down. Nakamura puts Joe on his shoulders, but stumbles and Joe flies through the ropes and Nakmura has an ugly landing. Knee strike off the top to the back of Joe's head, Nakamura nails Kinshashe for the win.
Winner: Shinsuke Nakmura in 11:17. Pretty good match, but I expected it to be a bit longer all things considered. I am not comfortable with the idea of hot shotting the title back to Joe only to put it back on Nakamura a few weeks later in a house show. It's great that they make the NXT Live events actually important with title changes, but swapping the title around at Takeover only to reverse that here feels like bad booking.
Post-match, Charlie Caruso announces a rematch for the title next week in Melbourbne, Australia, in a steel cage.
FINAL THOUGHTS: Disjointed episode caused by the pre-taped content from Japan. I am really enjoying the focus on Tye Dillenger right now, they are letting him run with the ball and it feels like he's justifying their trust.
---
NOW CHECK OUT LAST WEEK'S REPORT: 11/30 NXT TV Review: No Way Jose vs. Eric Young, Samoa Joe vs. Tye Dillinger, Asuka vs. Matthews,