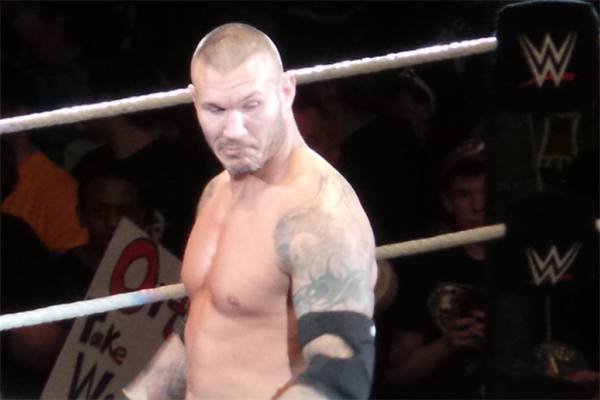 ---
SPOTLIGHTED PODCAST ALERT (YOUR ARTICLE BEGINS A FEW INCHES DOWN)...
---
WWE LIVE EVENT – SMACKDOWN
MAY 11, 2017
SHEFFIELD, ENGLAND AT SHEFFIELD ARENA
REPORT BY DAVE MAHER, PWTORCH CORRESPONDENT
Sheffield Arena holds 15,000. The stage side was tarped off as well as one of the upper decks, I would say between 8,000 and 10,000 people there. Lots of families in attendance, but also the "hardcore" fan was aplenty.
Merch stand was John Cena and Roman Reigns heavy, but a decent selection of other Smackdown wrestlers. Lots of people wearing KO shirts with the kids in Cena or Roman merch.
(1) Shinsuke Nakamura beat Dolph Ziggler. Great reaction for Shinsuke! Typical 15 minute house show match with Nakamura going over with the knee strike.
(2) Tye Dillinger & Breezango beat The Ascension & Aiden English in 7:00. No reaction for the heels, but Tye was over and won the match.
(3) Luke Harper beat Erik Rowan in 10:00. Too slowly paced for my taste, but Rowan did well generating heat.
(4) Naomi & Becky Lynch & Charlotte beat Carmella & Superfly Snuka & Natalya. Charlotte got the "star reaction." I was surprised that Becky Lynch did not receive a big a pop. Natayla tried hard, but her teammates were not in the same league work-wise. Poor showing from the heels.
(5) Kevin Owens beat Sami Zayn to retain the U.S. Title. Owens is the complete wrestler. He generated the most heat all night with his work in and out of the ring. The crowd was invested in this match as you would expect with Owens going over clean with the Pop-up Powerbomb. Owens did some heel mic work and Sami hit the Heliluva kick to send the crowd into the intermission happy.
Intermission
(6) Pete Dunne & Joseph Connors & James Drake vs. Tyler Bate & Trent Seven & Sam Gredwell. Decent 10 minute match with all the usual shanningans at the end with the faces going over.
(7) Baron Corbin pinned Mojo Rawley with the End of Days in 10:00. Corbin received more of a babyface reaction than Mojo and went over clean with the end of days.
(8) The Usos beat The Colons and American Alpha in 10:00 to retain the Smackdown Tag Team Titles. Sad to see Alpha not get the pops they once did. They have been wasted! Boring match.
(9) Randy Orton beat Jinder Mahal and A.J. Styles to retain the World Hvt. Title in 20:00. Jinder did some mic work heeling on the crowd and got the right response. He is a lot bigger than it seems on TV height-wise. Styles came out next to the second biggest pop of the night. Then Orton came out to a good reaction. Jinder took out Styles to leave him and Orton to start the match. Good back-and-forth from all the guys and the biggest pop of the night came from the RKO on Jinder to send the crowd home happy.
---
NOW CHECK OUT THE PREVIOUS REPORT: 5/6 WWE in Belfast, N. Ireland: Reigns vs. Strowman, Balor vs. Wyatt, Seth vs. Joe, Neville vs. Aries, Six-Woman Tag Match
---
Please send any news tips and results to: pwtorch@gmail.com. For instance, let us know if you hear a pro wrestling reference on a popular talk show, see a pro wrestling related Tweet or Instagram from celebrity, hear an ad for matches advertised for an upcoming WWE event, or anything else pro wrestling related that'd be of interest to our readers. 
If you attend a live event, please send results. We don't set up correspondents ahead of time and count on readers like you to send an email with a report on live events you attend – not just WWE, but also ROH, NXT, international groups. and anything else. No need to ask ahead of time!