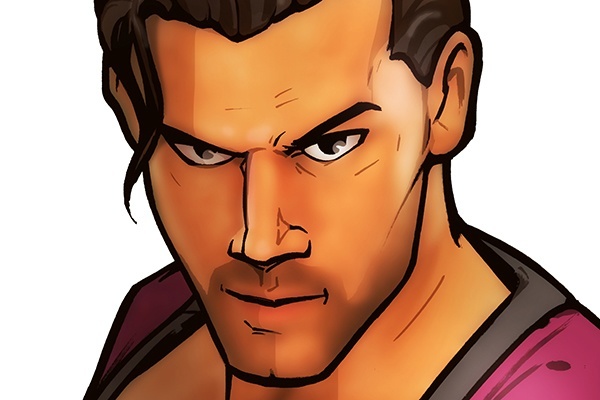 ---
SPOTLIGHTED PODCAST ALERT (YOUR ARTICLE BEGINS A FEW INCHES DOWN)...
---
SMACKDOWN PRIMER
JULY 4, 2017
PHOENIX, ARIZ. AT TALKING STICK RESORT ARENA
By Joey Galizia (@RamJam89), PWTORCH SPECIALIST
"SAY MY NAME"
WWE has always had a very patriotic personality for a multi-million dollar company. With Smackdown live falling on the birthdate of America, it seems that nothing would be more AMERICAN than grilling some ribs, popping some cold beers, and watching your rasslin stories. If there were a cherry to put on top of this U.S.A. sundae, it would be the return of The Marine himself, John Cena. As we vastly approach Summerslam it seems that John will once again be a prominent factor in our lives, especially now that he's rummaging around as a free agent. Are we on the eve of Cena's record breaking title win, or is the Cenation leader preparing to face off against the new-owner of the yard in a true passing of the torch moment? The anticipation is truly remarkable.
"ROYALE WITH CHEESE"
Not everyone celebrates the Fourth the same way. Kevin Owens seems the most likely candidate to hijack the beloved holiday from the good fans of Arizona. The Face of America embodies all the greed and gluttony that exists in this great country, and he holds the belt to prove it. Eventually, someone will knock K.O. from that high horse, but a contender must be named first. That's why Smackdown GM Daniel Bryan has scheduled a battle royal for tonight, and we known for certain that one A.J. Styles will be competing. Perhaps we'll see a Bulgarian Brute in there too?
"LANA… DANGER ZONE"
As the only WWE babyface champion it is important that Naomi not get distracted by her lack of current competition. Lana is probably the lowest threat to her currently on the roster, and for the third week in a row has somehow been named challenger for the women's gold. Again, Naomi has beaten her before, she should beat her again, but it's cockiness like that when something dangerous can happen. Like a cash-in from a certain Staten Island princess and her unattractive and undeniably annoying stooge. This being the only scheduled title bout for the evening makes me think something big is planned.
What of the other women though? Becky Lynch came up just short again, and it's only a matter of time before all these missed opportunities start affecting her mindset of how to get things done. What about Queen Charlotte? She came into the blue brand with all the momentum in the world but seems to have been distracted by Natalya and company. SD use to be really good at telling multiple stories throughout the women's division…it would nice if it got good again.
"RAP BATTLE"
-It's inevitable that the Usos will have to defend their tag gold against the New Day after their epic match at MITB ended in a count-out. A rap battle hosted by WALE works too though, so prepare for all the bars to be dropped to a sick AF beat red, white, and blue style.
-The other joy of the tag division is the Fashion Police, as they still try to solve the case of who trashed their office. The Ascension broke in the interrogation room and admitted that they weren't the culprits. It seems the offenders may have had a much more ALPHA feel to their attacks.
-Mike and Kara were in the middle of wooing one another and the WWE Universe when Sami Zayn entered directly through them. Even as a fan of the likable one, I have to admit that's grounds for some conflict, especially since his beef with Baron Corbin has finally subsided.
-Speaking of Corbin, Shinsuke Nakamura had his eye on him last week during his match. Corbin may have the historic briefcase to carry around his iPad, but he's also got the King looking to crack open his head.
-Jinder Mahal literally could have chosen any match he wanted against Randy Orton…ANY MATCH. He could have chosen a 3-1 handicap match and the Viper would have accepted, but yeah, a Punjabi Prison match makes sense. (Sarcasm.)
-205 after!
Happy birthday America!!! Enjoy grilling, drinking, but will you enjoy SD Live as well?
---
NOW CHECK OUT LAST WEEK'S COLUMN: SMACKDOWN PRIMER 6/27: Women's Money in the Bank redo tonight, Naomi distracted by Lana, Kevin Owens Open Challenge, Mike & Maria