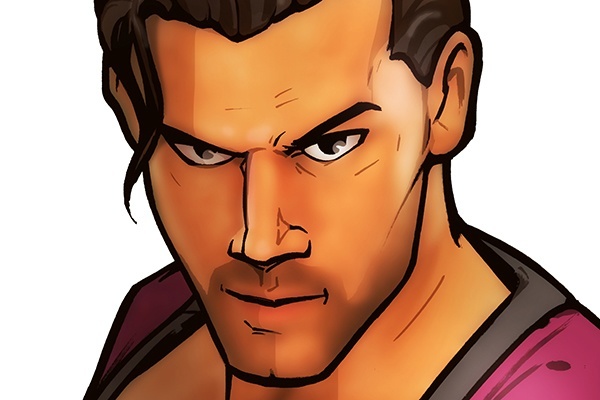 ---
SPOTLIGHTED PODCAST ALERT (YOUR ARTICLE BEGINS A FEW INCHES DOWN)...
---
SMACKDOWN PRIMER
JULY 25, 2017
RICHMOND, VA. AT THE COLISEUM
By Joey Galizia (@RamJam89), PWTORCH SPECIALIST
"RETURN OF THE MACK"
Battleground certainly wasn't the Show of the Year, but it did provide one big surprise: The Great Khali returned to choke out the Viper and help his fellow Punjabi brother Jinder Mahal retain the WWE Championship. Khali's popularity in India –  specifically in the wrestling market – is through the roof, so a rub from him could possibly gain more eyes on the product, and Jinder Mahal specifically.
The question tonight becomes who will challenge next for the WWE Heavyweight Title? Smart money says it'll be the leader of the Cenation movement, considering he just defeated another anti-American foreigner in a matchup of flags. Cena's right on the brink of breaking an all-time championship record and, while the Mahal project has been a nice change in scenery, it was never really going to last very long.
"QUEEN OF HEARTS"
After a sloppy affair, Natalya shocked the wrestling universe when she came out on top of the #1 contendership elimination match. Nattie was a heavy underdog in the sportsbook and she remained that way even after the smart money came in. Charlotte may have lost, but she looked like an absolute beast in the match, and her time to shine at the top of the division will come soon enough. Becky Lynch is the one I'm worried about. Since becoming the first ever Smackdown Women's Champion, she's gone on a severe losing streak, one that emulates 2013 Daniel Bryan, except of course I don't see a happy ending for her anytime soon.
"AMERICA THE COMPLICATED"
Sometimes a particular storyline path seems like it could have such a predictable route. That's not even a bad thing, as most of the time when something is predictable it can still be enjoyable. So when A.J. Styles defeated Kevin Owens at a MSG house show, I assumed this: A.J. retains at Battleground, moves on from Owens, and has a primetime showdown with Shinsuke at Summerslam. This will be addressed tonight, and it's pretty likely they take the belt from Owen's shoulder yet again.
"TEAM BLUE VS. TEAM RED: ONE TEAM THRIVES, ONE TEAM'S DEAD
-The New Day and the Usos have great chemistry together as rivals. For the second straight PPV they put on MOTN, but this time the Unicorn Stampede was able to outlast the Superkicking Samoan, and begin their third reign as tag-team champions. Rematch clause?
-Shinsuke notched another win on his artist belt this past Sunday, but only because his opponent kicked him in his crotch. (DONG STYLE.) Corbin's smugness and attitude have always been his best qualities as a heel, but the dude needs to start doing something more in the ring because he may have given Nak his worst match of his career. Shinsuke's probably not too happy about either of those attributes from the Lone Wolf. Another matchup between these two is all but certain.
-Where does Randall Orton go from here? Will he be looking for revenge against the seven-foot mastodon? Sounds like a good way for he and Khali to get on the card in Brooklyn.
-The Fashion Police were attacked and kidnapped, probably by the same team who destroyed their offices. Will we finally solve the mystery tonight? YEAH… YEAH… YEAHHHH.
-Sami Zayn defeated Mike Kanellis and I'm totally fine with that because Mike and his wife have done nothing for me or the live crowds.
-Tye Dillinger defeated Aiden English; Aiden English defeated Tye Dillinger; put them together and let them defeat everybody else.
-Jason Jordan started strong in his singles run, so perhaps his former partner Chad Gable will look to impress further for team blue.
-Now with a challenger, Naomi will be able to focus her time on preparing for her title defense at Summerslam, but is she preparing for a possible Carmella cash-in?
I'll happily press the reset button and go into tonight's show with a fresh and hopeful attitude. Will you do the same? 205 after!
---
NOW CHECK OUT LAST WEEK'S COLUMN: SMACKDOWN PRIMER 7/18: Jinder brings the Punjabi Prison, Women's Five-Way for Battleground Title shot, Styles & Nakamura vs. Corbin & Owens