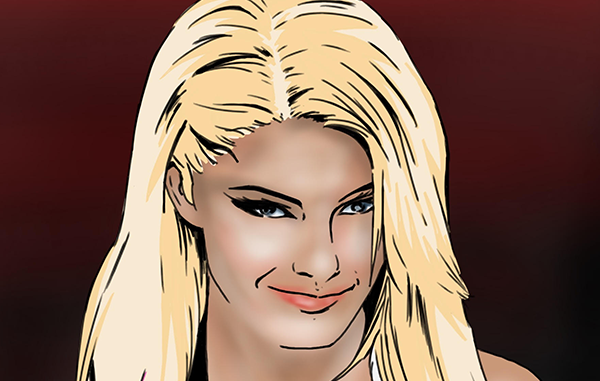 ---
SPOTLIGHTED PODCAST ALERT (YOUR ARTICLE BEGINS A FEW INCHES DOWN)...
---
WWE MONDAY NIGHT RAW PRIMER
AUGUST 13, 2018
GREENSBORO, N.C. AT GREENSBORO COLISEUM
AIRS ON USA NETWORK, 8:00PM EDT
BY FRANK PETEANI, PWTORCH CONTRIBUTOR
Arena / Opening Thoughts
Tonight, WWE Raw returns to the Greensboro Coliseum for the first time since May of 2016. We will put a wrap on the SummerSlam build from the as tonight is the go-home show from the Raw side of things for the big WWE summer event. Tomorrow night we will wrap up the Smackdown side.
Just typing Greensboro Coliseum puts a smile on my face as the arena may as well be recognized as a cathedral in pro wrestling history. Senior PWTorch columnist Bruce Mitchell will be in attendance tonight as Raw comes to his backyard and I'm sure he would not argue with my statement. He could certainly tell us about the first Starrcade which took place here in November of 1983 under the banner of Jim Crockett Promotions of the NWA.
This event was known as "Flare for the Gold" as in the main event, WWE Hall of Famer Ric Flair defeated fellow Hall of Fame resident Harley Race for the NWA World Heavyweight Championship. In the following year at Starrcade '84, also at the Greensboro Coliseum, Flair retained the same championship over the late great Hall of Famer Dusty Rhodes.
Amongst all the content we follow in today's WWE, it's good sometimes to reach back into the past and reflect on the events that helped build the foundation of this great business. If you're a PWTorch VIP member, make sure you are catching the Bruce Mitchell Audio Show as he and Torch founder and editor Wade Keller will frequently discuss this great history especially during the mailbag session.
With that said last week the big stories included Ronda Rousey making her Raw debut. Ronda, flanked by her good friend Natalya, picked up a victory over Alicia Fox. Fox (or Foxy as I call her) had Raw Women's Champion Alexa Bliss in her corner.
In another big story Renee Young conducted an interview conducted an interview with Paul Heyman a week after his client, WWE Universal Champion Brock Lesnar, nearly choked him out in the final segment of Raw. We were left with the though that Roman Reigns, the challenger for Lesnar's championship at SummerSlam, didn't stand a chance to capture the championship. Tonight, it's expected that there will be follow-up on that as well as other items including a Raw Tag Team Championship match.
Heyman's Cliffhanger
As we know, Roman Reigns will challenge "The Beast" Brock Lesnar for the WWE Universal Championship at SummerSlam. This will part IV as their story goes back to WrestleMania XXXI in 2015. That night, Seth Rollins cashed in his Money in the Bank contract to make the match a triple threat and would go on to win the WWE World Heavyweight Championship (the top title at the time, pre-roster split 2.0). Fast forward to this year, Reigns came up short both at WrestleMania and the Greatest Royal Rumble in his attempts to topple Lesnar for the Universal title. After beating Bobby Lashley on Raw a few weeks ago, he has earned another opportunity next Sunday at SummerSlam.
Last week, as I discussed earlier, Renee Young interviewed Lesnar's advocate Paul Heyman regarding the match and Lesnar's "turning" on him a week earlier. Heyman was distraught as he reflected on his long-time relationship with "The Beast." Ultimately, he claimed in Lesnar's current state, Reigns doesn't stand a chance at SummerSlam. That's where we thought it ended, until we found out later there was an unaired minute exclusive to WWE.com. Here's the video:
https://www.wwe.com/videos/unaired-final-moment-of-paul-heymans-raw-interview-wwe-com-exclusive-aug-7-2018
It's not known what the "unless" means. Heyman has been quiet on Twitter, except for retweeting the interview the unaired minute. Both Reigns and Lesnar have been silent as well. Tonight, we can expect follow-up as we head towards SummerSlam for Sunday.
Thoughts: Heyman gave a great performance without question, but as Todd Martin pointed out the PWTorch VIP show The Fix, it felt like a performance and not necessarily fitting with the storyline. I'm not sure we felt Heyman would be at a point he'd be in tears and distraught over Lesnar nearing choking him out on Raw. Perhaps if Heyman was announced to be on the show last week, but was nowhere to be found, and then they did the interview this week it may have been more effective. We could have had the "cliffhanger" on the go-home show leading to SummerSlam. With that said, I tend to have a little more faith when it comes to Paul Heyman and thus we'll see how they wrap up business tonight as we head towards the big match this coming Sunday.
Renee Young Filling in for Jonathan Coachman
Renee Young will be the first female commentator on Raw as Jonathan Coachman fulfils another obligation tonight, as reported by ESPN.com. Tonight's announce team will include regulars Michael Cole and Corey Graves, along with Renee herself.
Thoughts: I don't get the sense WWE is patting themselves on the back here. I can't help but point that out as they have been touting their accomplishments with women recently in regard to the first female Royal Rumble, Elimination Chamber, all-women's PPV, etc. Either way, I think Renee does a great job and we should look forward to seeing how she does in "the booth" with Cole and Graves. I certainly hope Graves doesn't put her down the way he frequently does (and deservedly so) with Coach.
Raw Tag Team Championship Triple Threat Match: B-Team (Champions) vs. Deleters of Worlds vs. The Revival
Last week, Raw Tag Team Champions The B-Team took on The Revival in a non-title match. It was ruled a no-contest when Matt Hardy and Bray Wyatt (The Deleters of Worlds) interfered and replaced the respective members of the active teams on the apron. The laid out both the Revival and the B-Team. Tonight, a triple threat match with all three teams will decide the tag titles.
Thoughts: This dynamic still tells us Hardy and Wyatt are the heels in this role, but the announcers haven't framed it as such. As Wade Keller pointed out in his Raw report, Cole said "they are done playing games." I didn't realize they were in any way, as they lost their rematch for the championship on Raw a few weeks ago and have been interfering in matches ever since. . That said, I don't have a strong feeling in any direction, but I certainly would be on board with a Revival title run starting tonight.
Non Title Match: Alexa Bliss (Raw Women's Champion) vs. Natalya
Ronda Rousey will challenge Alexa Bliss for the Raw Women's Championship at SummerSlam. Last week Ronda defeated Alicia Fox, flanked by Alexa, in her first match on Raw programming. Prior to the match Charly Caruso interviewed Alexa and Alicia. Alexa Bliss praised Alicia for her contributions to women's wrestling. Following the match, Bliss would attack Ronda but wouldn't get very far. Tonight, Alexa faces Ronda's good friend Natalya however the championship will not be on the line..
Thoughts: In regard to the match at SummerSlam both women have been quiet on Twitter. While the match last week was underwhelming, I didn't have many expectations from the get-go. With that said, Natalya (in Ronda's corner for the match) did oddly back off when Alexa attacked Ronda following the match. Wade Keller and Jason Powell discussed this on The Flagship this past week. While we can't be 100% certain, it's not crazy to think Natalya turns on Ronda costing her the championship.
Seth Rollins-Dolph Ziggler Contract Signing
Last week Seth Rollins was forced into a handicap match against Intercontinental Champion Dolph Ziggler and Drew McIntyre. In a backstage segment, Tyler Breeze offered to be Rollins' tag partner. Roman Reigns, Rollins' former Shield partner, said not to worry as he "had his back." Later on, Raw Commissioner Stephanie McMahon ordered "Constable" Baron Corbin to pull Reigns from the match as she "wanted to protect the main event of SummerSlam" as he had competed earlier in a match with Corbin. Reigns refused, to which Corbin replied he would be removed from his match with Lesnar if he competed in the tag match per Stephanie. Corbin got a punch in the ribs for his efforts.
Rollins would come up short in the handicap match. In an exclusive interview on WWE.com, he told Mike Rome he "has to figure something out" for SummerSlam as he's at a loss when it comes to Ziggler and McIntyre. Rollins of course is referring to his opportunity for the Intercontinental Championship against Ziggler. Here's the video:
https://www.wwe.com/videos/seth-rollins-needs-a-summerslam-strategy-wwecom-exclusive-aug-6-2018
Tonight, Rollins and Ziggler will sign the contract for their match at SummerSlam.
Thoughts: One thing handed me a laugh. Stephanie wants to protect the Universal Championship match. She has no interest in protecting the Intercontinental Championship match at SummerSlam? Doesn't working a handicap match put challenger Rollins in danger? With that said, this is a perfect spot for Dean Ambrose to return. It's been reported he's nearing a return and could be involved at SummerSlam, perhaps in Rollins' corner or running interference. My counter to that is in recent times, returns have always happened after the big events and not necessarily at them. This interview being on WWE.com suggests they want to get the internet/social media funs buzzing about Ambrose coming back which would certainly be a big moment. As far as the contract signing I will admit I look forward to these with caution, as we've seen them so many times before. It's hard to imagine anything will happen that we haven't seen before.
Braun Strowman-Jinder Mahal-Kevin Owens Dynamic
Last week saw the return of the Kevin Owens show, which we saw a grand total of one time and haven't seen for a few months. The setting was stage left of the entrance ramp, which initially looked like an old school touch for those of us who watched the Brother Love Show, The Snake Pit, or the Funeral Parlor in the late 1980s-early 1990s. Owens' guest was Jinder Mahal flanked by Sunil Singh. Owens touted how Mahal has helped him in recent times and we wants to eventually be Universal Champion, claiming he hasn't been the same since losing the title over a year and a half ago. He then called out Money in the Bank contract holder Braun Strowman who turned out to be hiding under the stage the whole time and tipped it over causing Owens, Mahal, and Singh to retreat. Strowman and Mahal would go on to have a re-match from the previous week. Once again, Owens stole the MITB briefcase and Braun chased him. When Mahal pursued, Strowman would hit Mahal with the briefcase causing him to be DQ'd. Mahal picked up his second straight victory over the man currently referred to as "Mr. Monster in the Bank." At SummerSlam, Strowman puts the MITB briefcase on the line against Owens. The briefcase, unlike WWE titles, will change hands via DQ or countout.
Thoughts: The Universal Championship picture could go in a lot of different directions. One of them could be Kevin Owens gaining the contract from Strowman and cashing in on the winner of the Lesnar-Reigns match at SummerSlam. This fits in more with the heel dynamic of MITB. Strowman could retain and challenge the winner the following night on Raw which should have a larger audience. Either way, I hate to use a cliché, but buckle your seatbelts as this whole situation could be a bumpy ride!
Other Items
•Bobby Lashley interrupted Elias filming his documentary. This rivalry continues to build although Lashley exposed his lack of charisma as a babyface. We should just get used to it, as this is the way Vince views him. He will not consider the fine work he did as a heel in Impact.
•Bayley and Sasha Banks lost to Liv Morgan and Sarah Logan of The Riott Squad last week when Ruby Riott made her return and interfered in the match helping her Riott Squad partners. It's not crazy to expect a six-women tag perhaps with Sasha & Bayley and Ember Moon as she has also had matches with members of the Riott Squad. The match could take place tonight or be set up for SummerSlam. It could be tagged for the pre-show as from the Smackdown side we know of Rusev & Lana facing Zelina Vega and Andrade "Cien" Almas. This would give us a match from both shows on the pre-show.
•We learned "Constable" Baron Corbin will face Finn Balor at SummerSlam in a rematch from Extreme Rules. It's not crazy to think tonight seeds are planted for the "Demon" Finn Balor to show up as that seems to be the SummerSlam tradition in regard to Balor. It would be a waste to use that on Corbin.
•Authors of Pain's Rezar defeated Titus O'Neil of Titus Worldwide. Perhaps a tag match is in order for tonight or something is set up for SummerSlam depending on the triple threat tag team championship
•Bobby Roode defeated Mojo Rawley. A rematch could be in order tonight.
Start Time
On the arena's website, start time shown is 7:30 p.m. but they do not indicate when doors will open. This time, an eight-man tag "main event" is advertised. The participants shown are Reigns & Strowman & Rollins & Lashley vs. Mahal & Corbin & Owens & Elias. They still show Rollins as the Intercontinental Champion; thus, the website has not been updated in a while.
The arena websites seem to advertise the same material every week, so this has to be on WWE. While things are certainly subject to change due to injury, contract situations, etc. WWE should make efforts to present what is advertised.
Follow me on Twitter @FrankPeteani. Thank you for reading!
NOW CATCH UP ON LAST WEEK'S RAW: 8/6 WWE RAW RESULTS: Keller's report on Ronda Rousey's live televised debut match, more Summerslam developments