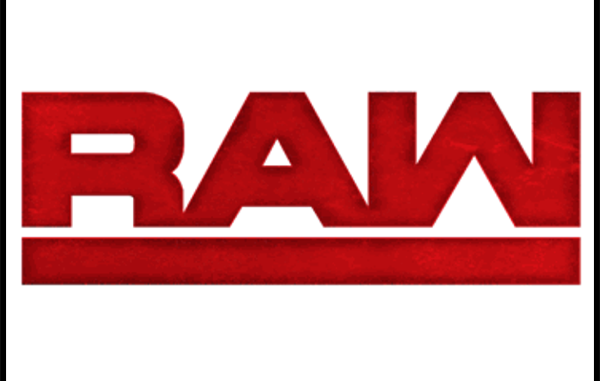 ---
SPOTLIGHTED PODCAST ALERT (YOUR ARTICLE BEGINS A FEW INCHES DOWN)...
---
HEYDORN'S WWE RAW REPORT
DECEMBER 10, 2018
SAN DIEGO, CA
AIRED ON USA NETWORK
Announcers: Michael Cole, Corey Graves, Renee Young
[HOUR ONE]
-The show opened with Seth Rollins getting a massive pop and loud "Burn It Down" chant. Rollins was then shown standing in the middle of the ring surrounded by tables, ladders, and chairs.
Heydorn's Analysis: Multiple "Burn It Down" parts of the entrance song? That's too much of a good thing, Vince. Leave it at one. The others are disruptive. Nitpicking? Yes, but the one is a fantastic part of of the Rollins act. Why overdo it?
Once the music stopped, the audience cheered and Rollins yelled Burn It Down. He said that would be his rallying cry at TLC as he defends his title at TLC. He then said that Burn It Down would be his theme of the night as well. From there, Rollins said he wanted to spit truth and addressed general manager, Baron Corbin. He told Corbin to meet him in the ring so that he could give him a dose of reality. After a few seconds, Corbin's music hit and the Raw general manager elect walked down to confront him. As he did, the announce team debated Corbin as GM and hyped his match against Braun Strowman at TLC. They then pumped the storyline of Strowman not showing up because of his injury.
Heydorn's Analysis: Cole has almost beat that stipulation into the ground. By the end of the night he will. The more he says it, the more likely Strowman is coming back to face Corbin in that match.
Once Corbin got to the ring, the audience reacted extremely negative to him. From there, Corbin told Rollins that he'd rather have a conversation in private. As he spoke, more boos reigned down from the audience. Rollins proceeded to help Corbin to cut the crap and that he didn't want to hear what Corbin had to say. Rollins then addressed Corbin's run as Raw General Manager. He said that under Corbin's leadership, Raw has "sucked." He said that Raw sucked because of Corbin and as he did, the audience chanted "Corbin sucks."
Heydorn's Analysis: Rating scapegoat Baron Corbin? The bad ratings are a storyline now? Man, that is so "WWE pro wrestling" and I like it. Rollins looked like a bigger babyface as a leader and put all the negative heat for bad Raw episodes on Corbin. Not a terrible move at all in terms of elevating Rollins. Much like the Brock Lesnar narrative they told which walked too close the line of "real," WWE will need to be careful here as well. 
Rollins then told Corbin that what he's been doing as GM is wrong – plain and simple. In response, Corbin told Rollins to watch how he spoke to him and Rollins mocked his threat. Seth then talked up the Raw locker room and said that it was the most talented of all time. He then said that Corbin didn't know how to use that talent and brought up the Revival in Lucha House Rules matches and urinating jokes as examples. Rollins then looked Corbin in the eye and said that all of his bad decisions were made because of his insecurities. From there, Rollins addressed Corbin giving the Universal Championship to Brock Lesnar and said that it's been 16 years since Brock Lesnar fought in a match on Raw. Rollins then said the low interest and low TV ratings were all because of him. Corbin then said that he didn't care what Rollins, the locker room, or the fans thought of his job as GM.
Heydorn's Analysis: Man, the heat for Corbin is shockingly loud. If he had some true dangerous credibility behind him, the WWE could exploit that into a big money program. Corbin has never gotten to that next level though. He get's booed, but there isn't substance behind those boos right now. 
From there, Baron Corbin ran through how the week would go and highlighted Rollins losing the IC title and becoming the official Raw General Manager. He then said that as permanent GM, he would put Rollins through hell. Rollins mocked that threat and said why wait until next week when they could fight tonight. Rollins then challenged Corbin to a TLC match. As he did, the audience erupted and chanted "yes." Corbin told Rollins to be careful what he wished for, but then declined the match. In response, Rollins called him a coward and the audience chanted that along with him toward Corbin. The chants became too much for Corbin to handle and he gave Rollins the match. Corbin then said that it would be for the IC championship before walking out of the ring. (c)
Heydorn's Analysis: That's a nice hook for the show. Rollins in a TLC for the Intercontinental Championship? I'll take that. 
-Out of the commercial break, Seth Rollins was interviewed backstage. He said calling out Corbin may have not been the smartest move, but he couldn't let Corbin get away with what he was doing. He said that if he considers himself a real champion, he needs to take a stand.
(1) AOP w/ DRAKE MAVERICK vs. BOBBY ROODE & CHAD GABLE – WWE Raw Tag Team Championship
Out of the backstage segment with Rollins, AOP and Drake Maverick were already in the ring waiting for the match to begin. Roode and Gable walked out next to a decent sized response of the audience singing Roode's entrance music. Once they got down to the ring, the bell rang, and the match began. Out of the gate, the action and momentum went back and forth between the teams until Gable and Roode cleared the ring by clotheslining AOP over the top rope and shotgunning Maverick on top of them. From there, the show went to commercial break. (c)
Heydorn's Analysis: Wow. Huge spot there for Maverick. What a bump. 
After the commercial break, AOP had regained control of the match and beat Gable down. Each man on team AOP got their shots in until Gable finally made the tag to Roode. As Roode entered the ring, he crushed anything that moved. He then scaled to the top rope for a clothesline, but was caught in mid air and crushed with a suplex. After, Razar tagged into the match and made a pin on Roode, but Gable stopped it. Out of the pin attempt, AOP tried for the Super Collider. It was successful on Roode, but Gable countered out of it. Instead, AOP hit Gable with their neckbreaker powerbomb finish. From there, Maverick begged to tag in for the pin and got his wish. Ahead of the pin, he taunted Roode's Glorious pose and as he did, Roode rolled him up for the 1,2,3 win.
WINNER: Roode and Gable via pinfall and new Raw Tag Team Champions.
Heydorn's Analysis: The match was what it was. The story is in the finish. Its a decent way to build off of Maverick getting a cheap win last week and protects AOP in a way as well. I fully expect this run as tag champions to be short lived. I'm looking at you rematch at TLC. 
-After the match, the announce team recapped the events of last week with Drew McIntyre. They then plugged that McIntyre would receive a rematch against Dolph Ziggler tonight.
-When the recap wrapped, Natalya hit the ring ahead of the commercial break. (c)
-Out of the break, Roode and Gable were shown celebrating backstage. They then were interviewed and said they worked hard and it paid off. Gable then said only one word could describe how they felt … Glorious.
Heydorn's Analysis: Alright, who guessed it?
-Back in the ring, Natalya spoke and said that she normally walks out smiling because she wears her heart on her sleeve. From there, she addressed Ruby Riott. Nattie said that Riott doesn't respect the business and that she made everything personal when she disrespected her father's legacy. Nattie then said she's proud to be a Hart and proud to represent her family. She said at TLC, she would teach Riott respect and dedicate her match to Jim Neidhart. The audience erupted in cheers as she spoke those words and Nattie teared up as they chanted for him. From there, Nattie said she would take everything she had and drive Ruby through a table.
Heydorn's Analysis: Now that's a babyface promo. It had direction, a mission statement, and emotion behind it. Plus, it gave the audience something to rally behind in Nattie putting Riott through the table. Great work from Nattie here.
When Nattie was finished, Ruby walked out with the Riott Squad and brought out a present wrapped in a black tarp. Riott mocked Nattie for crying and said that all she does is walk around feeling sorry for herself. Riott said that Nattie doesn't need respect, but a good counselor instead. Ruby then said that Nattie doesn't represent her family, but disgraces her family. The audience booed loudly. Next, Riott said that even though she wouldn't be invited to the Hart family Christmas, she brought a gift for Nattie. Riott then revealed a table with Jim Neidhart's picture on it. To finish, Riott said that when she puts Nattie through that table at TLC, her and her Dad would be closer than ever.
Heydorn's Analysis: Great promo segment from both Nattie and Riott. Each played their part very well and were intense in their delivery. In addition, they each gave an outcome for their TLC match. People can invest now. Good stuff. 
-A selfie promo aired from Dolph Ziggler. Ziggler talked about beating Drew McIntyre last week and said that he didn't need or want Finn Balor's help. He finished by saying he wasn't the good guy or the bad guy – just Dolph Ziggler. (c)
Heydorn's Analysis: So Dolph isn't a heel or a babyface? I'll go out on a limb and say that for him, that isn't a great sign moving forward. Call me crazy.
(2) DREW MCINTYRE vs. DOLPH ZIGGLER
Out of the commercial break, McIntyre made his entrance to a nice response from the crowd. As he walked down to the ring, the announce team plugged his match with Finn Balor at TLC. Once McIntyre got to the ring, he was interviewed and said he was the only man on Raw. He said that nobody stays undefeated forever. He went on to say that he took care of Finn Balor last week and that he would finish Balor at TLC. McIntyre went on to tell the audience to listen to him when he talks and respect him. He then said he would kick Ziggler's head off.
Heydorn's Analysis: Good promo from Drew and looked like an alpha heel as he demanded the audience's attention and respect. More of this WWE, more of this. 
Ziggler walked out next and once he got to the ring, the match began. Out of the gate, McIntyre owned the match and crushed Ziggler with various strikes before mounting him and jabbing him in the face with punches. Drew then lifted Ziggler to his feet and nailed him with a belly to belly suplex. From there, McIntyre made the cover, but Ziggler kicked out at two as the show went to break. (c)
Out of the commercial break, Drew McIntyre connected with a top rope slam on Ziggler. Out of that move, McIntyre went for a cover, but Ziggler kicked out at two.
[HOUR TWO]
Out of the pin, McIntyre slid Ziggler to the outside of the ring. As he did, the announce team discussed Drew's relationship with Baron Corbin and said that because of their friendship, McIntyre could do whatever he wanted.
Heydorn's Analysis: I don't love the Corbin power trip story, but I appreciate the attempt at consistency and explaining how McIntyre is able to do as he pleases because of his relationship with Baron Corbin. 
Back in the match, Ziggler and McIntyre battled on the outside of the ring. Ziggler eventually hit Drew with a catapult into the ring post. From there, Ziggler rolled back into the ring and McIntyre barely made the count of then. When Drew got back into the ring, Dolph attempted a superkick, but collapsed. Seeing this, Drew laughed and taunted Ziggler, but then was hit with the Zig Zag. Out that, Ziggler made the cover on Drew, but Drew kicked out. Out of that pin, Ziggler attempted another super kick, but McIntyre countered it into the Claymore Kick. McIntyre then made the cover for the 1,2,3 win.
WINNER: McIntyre via pinfall
-After the match, McIntyre continued to beat Ziggler up around the ringside area. The beating continued until McIntyre stopped after connecting with a second Claymore Kick.
Heydorn's Analysis: That worked. For one thing, McIntyre was hated and "heel" enough to get Ziggler cheered in the match. That's a big success given the fact that before the match started Ziggler didn't give the audience a reason to cheer him. The audience then leaning that way anyway is rooted in their hate for McIntyre. All McIntyre, folks. Great stuff.
-Sasha Banks and Bayley entered and the announce team discussed their quest for Women's Tag Team Championships. The show then went to commercial break. (c)
-Out of the break, Jinder Mahal's music hit. The waited on the top of the ramp for Alicia Fox who made her entrance next.
(3) BAYLEY vs. ALICIA FOX
Out of the gate, Fox took control of the match and locked Bayley in a side headlock. The audience responded and chanted for Bayley to help her escape, but each time she attempted one, Fox took her back down to the mat. Eventually, Bayley did escape and when she did she hit Fox with a running elbow drop. Fox got a little offense in after that, but Bayley countered with a back suplex. After, she hit a neckbreaker with in the ropes and then fixed her hair ahead of her corner move. As she did that, she was distracted by the Singh Brothers. Because of the distraction, Fox connected with a stiff kick. This then caused Apollo Crews (Bayley's MMC partner due to Finn Balor being injured) to run out and help. Crews beat up and Mahal and the Singh Brothers. Sasha Banks then got into the mix and Crews threw her at the heel trio. From there, Bayley connected with the Bayley To Belly for the 1,2,3 win.
WINNER: Bayley via pinfall
Heydorn's Analysis: Simple match with a convoluted finish. They are working to hype the MMC, but the majority of fans are disconnected from those narratives. The effects of that is confusion, which is exactly what this was.
-Ambrose was shown staring at a monitor with Seth Rollins on it. The show then went to commercial break. (c)
-Out of the commercial break, Dean Ambrose was interviewed backstage. In the interview, Ambrose told the Caruso not to call him the Lunatic Fringe. Ambrose then addressed Seth Rollins and called Rollins a mad man. Ambrose questioned the motives of Rollins and said that they were rooted in his big ego. From there, Ambrose said that he would take the Intercontinental Title from Rollins at TLC if he is still the champion come Sunday. Ambrose was then asked what Roman Reigns would think of the situation between him and Rollins. Ambrose said he didn't care, but was pressed by Caruso to give his thoughts on a video package that recapped the recent story between Rollins, Reigns, and himself. That video aired and Ambrose responded by staring off into space before walking off without comment.
Heydorn's Analysis: Wow. Solid promo from Ambrose there, but the video package in the middle of it was tremendously long. Videos in the middle of promos now? Let's blame Baron Corbin for that too I guess? 
-Elias was shown tuning up his guitar backstage as the show went to commercial break. (c)
-Out of the break, Elias was introduced and then strummed the guitar for his admiring crowd as they cheered. After, Elias addressed Bobby Lashley and ran down his comments about moving teams from San Diego to LA. Elias sided with the San Diego crowd and said that he'd much rather perform in San Diego than LA. This got a nice pop from the crowd. From there, Elias did his typical shtick and then recapped last week's events where he nailed Lio Rush with a guitar. Elias then sang a song to the crowd before being interuppted by Lashley and Rush. The show then went to break. (c)
Heydorn's Analysis: This babyface run from Elias is quite the pickle. He's aligned better in his babyface role. Within that new alignment though, the gimmick and passion fans have for him seems to have subsided a bit. Interesting and something to watch as he progresses.
(4) ELIAS vs. LIO RUSH
Out of the commercial break, Rush and Lashley stared down Elias as Heath Slater walked out to referee the bout. Once he got to the ring, Slater called for the bell and the match began. Out of the gate, Rush ran from Elias in the ring before Elias tossed him into the air before sending him crashing down to the mat. From there, Elias tossed Rush across the ring as Rush writhed in pain. Next, Elias chopped Rush in the corner before viciously whipping him into the turnbuckle. After that move, Lashley distracted Elias which allowed Rush to get some nice 205 Live-esque offense in. Eventually, Elias countered Rush and slammed him to the mat with an elevated powerbomb. From there, Elias went for the cover, but Lashley broke the pin. Slater almost made the signal for the bell, but Lashley intimidated him to keep him from doing so. Instead, Lashley crushed Elias with a sidewalk slam and then crushed him with a guitar. After, because of the Lashley intimidation to Slater, Rush demanded that Heath count the pin. Slater agreed and was disgusted with himself, but then did so to give Rush the win.
WINNER: Rush via pinfall
Heydorn's Analysis: Ya know? I suppose that worked. More heat for the Lashley/Elias match on Sunday and the announce team were able to connect Slater counting the pin back to the Corbin power story with relative success. 
-After the match, Lashley and Rush celebrated in the ring as the announce team hyped Ronda Rousey for the next segment ahead of the commercial break. (c)
-Right after the commercial break, the announce team recapped Roode and Gable winning the tag titles earlier in the program. After, they recapped the events between Ruby Riott and Natalya as well. They then recapped the Ziggler/McIntyre match.
Heydorn's Analysis: Well, haven't seen that on Raw before. Three straight recap videos from the show they are in? Interesting and its because they are stalling for Ronda's entrance at the top of the hour.
-Backstage, Baron Corbin confronted Heath Slater and said he did a good job in the match with Lashley. Slater said he was going to go home, but Corbin told him he couldn't because he had another match to referee.
-After, Alexa Bliss made her entrance to a nice reaction from the audience. As she was about to speak in the ring, Nia Jax hit the ring with Tamina by her side.
[HOUR THREE]
Once Jax got to the ring, she made a statement to a chorus of boos. She said on Sunday she would become the Raw Women's Champion at the direct expense of Ronda Rousey. She said that getting beat up in UFC has hurt Rousey's ability to be logical. Next, Jax said that Ronda should hand over the title to avoid humiliation at TLC. From there, Jax ran down her credentials and said she was Rousey's worst nightmare and the embodiment of the anti-Rousey. She then showed everyone her secret and looked at her hand. She said that hand broke Becky Lynch's face and that on Sunday she'd punch Ronda Rousey in the face too. To finish, Jax said she would erase the myth that is Ronda Rousey.
Heydorn's Analysis: Of all people on the show, Nia Jax does not need to have the longest straight talking segment. It's not her strength. They continue to do it and each time it feels like she is reading cue cards. This wasn't her worst effort though and I'm enjoying her intense yell week to week. Just shorten up. Shorter is sweeter with her.
Rousey's music then hit to a big pop. On her way to the ring, she spoke and said she didn't come to hit her poses and talk. She said she came out to fight instead. She then ran to the ring, but Tamina and Jax rolled out. Next, seeing that they had an advantage, Jax and Tamina looked to gang up on Rousey, but Ember Moon ran out to help. Tamina and Jax then scurried away again as the show went to break. (c)
(5) EMBER MOON w/ Ronda Rousey vs. TAMINA w/ Nia Jax
After the break, the match was underway and Tamina firmly held control. As the match went on, Moon showed flares of offense, but each time they were shut down by Tamina's strength. Eventually, Moon pieced some offense together which knocked Tamina off of her feet. Seeing this, Jax attempted to distract Moon, but was stopped and tossed over the guardrail by Ronda Rousey. From there, Moon hit the Eclipse on Tamina for the 1,2,3 win. (c)
WINNER: Moon via pinfall
Heydorn's Analysis: A to B match overall. Jax and Ronda needed more of an interaction. If this was three weeks ago, fine. This is the go-home show for their match though and something meaningful with them would have gone a long way in making the match on Sunday even more interesting.
-After the break, Baron Corbin was interviewed backstage. He said he wasn't abusing his power and dismissed rumors about Braun Strowman returning early from injury at TLC. From there, he said he would give Seth a taste of his destruction, but it would be worse for Seth when he becomes the permanent Raw General Manager.
-The announce team then plugged TLC and ran down all of the matches on the show. After, they announced that the Elias/Lashley match would be a ladder match with a guitar hanging above the ring.
-From there, Cole hyped the main event TLC match which would start next and as he did, Heath Slater was shown entering the ring as the referee for the bout. The show then went to break. (c)
-Out of the break, a promo video aired for Lars Sullivan.
Heydorn's Analysis: They are hyping Sullivan huge. The payoff needs to absolutely mirror the hype in this instance.
-After the video for Sullivan, Seth Rollins made his entrance for the main event to a huge pop from the crowd.
Heydorn's Analysis: Just one "Burn It Down" this time. Everything is right with the world. 
(6) SETH ROLLINS vs. BARON CORBIN – TLC Match for the WWE Intercontinental Championship
After Rollins, Corbin made his entrance to a chorus of boos. Once Corbin got to the ring, official introductions were made. From there, the bell rang and the match began. Rollins crushed Corbin with a flurry of strikes and kicks when everything started. Corbin quickly battled back with his own strikes and then attempted a vertical suplex but Rollins countered and drove Corbin to the outside of the ring. Rollins followed and beat Corbin up all around the ringside area. Eventually, Rollins grabbed a chair and looked it over, before dropping it and rolling back into the ring to fight. As he did, Corbin kicked Rollins back out of the ring and then intimidated Heath Slater. As he did, Rollins connected with a springboard clothesline that knocked Corbin off of his feet and out of the ring again. The show then went to commercial break. (c)
After the break, the battle waged on and Baron Corbin was firmly in control of the match. Corbin beat on Rollins with a chair and then gloated by holding the chair high in the air. From there, Corbin yelled and taunted Seth before smashing the chair on Seth's back once again. The action proceeded to spill to the outside of the ring and Corbin took full advantage by slamming Rollins into the ring barrier. Corbin then grabbed a ladder and attempted to put it in the ring, but Rollins changed the tide in the match and dropkicked that ladder back into him. After, Rollins grabbed his own ladder and tried to set it up in the ring to retrieve his title. Corbin stopped him though and suplexed Rollins on top of a ladder instead.
Heydorn's Analysis: Big spot for a televised TV match. Corbin looked to have possible dinged his head on the ladder as he hit the move. 
After the ladder move, Corbin continued to keep momentum and taunted Braun Strowman with a roar. He then tossed Rollins over the top rope and tried to climb up the ladder to retrieve the championship. In response, Rollins spring boarded onto the ladder to stop him. Eventually, Corbin pulled Rollins down the ladder and then tossed him into it before kicking him out of the ring. At this point, the show went to break. (c)
Heydorn's Analysis: I get that a match like this in the main event segment can be a draw for the show and they did do a good job in setting this hook at the beginning of the show. That said, what is the endgame? Ambrose involvment? More abuse of power from Corbin regarding Heath? Any scenario seems to favor Corbin, but Rollins needs the title for Sunday. An interesting puzzle. 
Out of the break, Baron Corbin nailed Rollins with a devastating Deep Six. After, both men were down in the ring before Corbin got to his feet and struck Rollins in the face with repeated punches. As he did, he yelled at Rollins and taunted the crowd as they booed. Eventually, Rollins countered the punches and struck Corbin with his own punches before connecting with a step up enziguri. After, Corbin attempted to splash Rollins, but Rollins moved out of the way. This caused Corbin to crash into a chair that he set up. Out of that, Rollins picked up that chair and connected with a flurry of chair shots to Corbin's back. Next, Rollins connected with two suicide dives. As Rollins attempted a third, Corbin caught him in mid air and slammed him through a table that was setup around the ringside area.
Heydorn's Analysis: Strange psychology to have Corbin be the first one to use the table in the match. The crowd wanted it badly and the heel ended up giving it to them. A slight misjudgment there. 
After the table move, Corbin crawled back into the ring and climbed a ladder to retrieve the championship. When he got to the top, Rollins crushed him with two chair shots which caused Corbin to fall off. From there, Rollins worked to gain momentum back, but accidentally hit Heath Slater. Eventually, Corbin got momentum back and attempted his End Of Days finish, but Rollins countered and slammed Corbin into steel steps. He then put Corbin on a table and climbed to the top rope. From there, Rollins jumped off and hit a Frog Splash on Corbin through the table.
Heydorn's Analysis: Huge move and a big pop. Good match thus far.
As soon as he got to his feet after the move, Rollins climbed into the ring and setup a ladder to climb. He then began his climb, but once he got to the top, Heath Slater (the referee) pushed Rollins off. From there, Slater tried to help Corbin get up the ladder. Eventually, Rollins got back into the ring and power bombed Corbin from the top of ladder through a table. Rollins then aggressively moved Slater out of the way which caused a confrontation between the two. As Slater pleaded with Rollins, Rollins crushed him with a super kick and then hit the Stomp on Corbin. From there, Rollins climbed to the top of the ladder to grab his championship and win the match.
WINNER: Rollins via securing his championship from atop the ladder
-After the match, Dean Ambrose walked out to the ramp and he and Rollins stared each other down as the show faded to black.
Heydorn's Analysis: Boy, lots to dissect there. Good match for one. Two, Rollins looked and acted like the show's top star. The entire narrative tonight was about him and it was fun to see him spoil Corbin's plans. After the last few weeks, the audience needed a payoff like this one. They got it and reacted loudly for it. Well done. The question now is, what happens at TLC? For three weeks they've been indirectly teasing that Braun Strowman would be making an appearance and THAT would have given the fans their payoff. Now that payoff is a distant second to the one we all just saw on television that involved the bigger star in Rollins. We'll find out on Sunday.
---
NOW CHECK OUT LAST WEEK'S REPORT: HEYDORN'S WWE RAW REPORT 12/3: Alt Perspective coverage of the live show including Ronda Rousey in tag team action, Dean Ambrose returns, and more