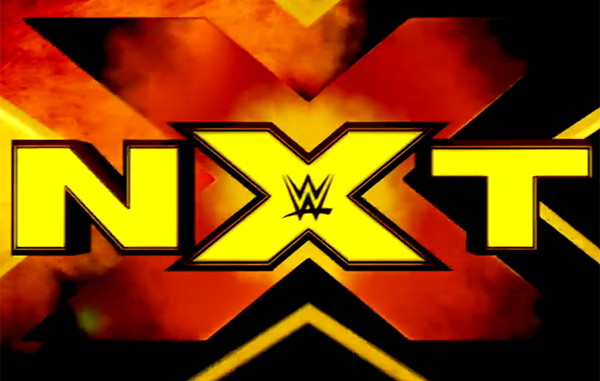 ---
SPOTLIGHTED PODCAST ALERT (YOUR ARTICLE BEGINS A FEW INCHES DOWN)...
---
WELLS'S NXT TV REPORT
NOVEMBER 6, 2019
LIVE IN ORLANDO, FLA. AT FULL SAIL UNIVERSITY
AIRED LIVE ON USA NETWORK
REPORT BY KELLY WELLS, PWTORCH CONTRIBUTOR
Announcers: Mauro Ranallo, Nigel McGuinness, Beth Phoenix
-While I'm a big fan of Survivor Series matches for whatever reason, I'm baffled at the continued use of brand vs. brand as the selling point of the show. This year it's particularly egregious, as many on SmackDown and Raw are new to their current colors. The positive for NXT, of course, has been the exposure they got on Raw and SmackDown; the gap between AEW and NXT has been getting smaller, and it wouldn't totally shock me if NXT won this week, or won one soon. The negative is that NXT has to work toward two shows that are on back-to-back nights, and I can't imagine how stifling this is from a storytelling standpoint. I'm worried that any invasion from Raw or SmackDown on this show will seriously staunch the growth of the characters and stories already being told on NXT TV. If ever there was an episode where it would be interesting to see how much it had the smell of Vince McMahon, this would be the one.
[HOUR ONE]
-Mauro has breaking news: The OC and AJ Styles attacked Undisputed Era before the show went on the air. Great, we already have heels fighting heels for the sake of branding.
-AJ and The OC enter the ring, and AJ gets on the stick. "So this is NXT?" He said the Undisputed Era tried to start a war, but he's bringing the war to NXT. He said they're taking over. That's not just phenomenal – that's Undisputed.
Tommaso Ciampa's music played to bring him to the top of the ramp. "Daddy's home" chant. He said for years he was asked when he would go to the main roster. He said to the OC "Let me be the first to welcome you to the main roster." He said it's fine if they kick around Undisputed Era, but he has a problem with them standing in his ring. AJ asks if the three of them are supposed to be worried about Ciampa. Keith Lee and Matt Riddle join Ciampa on the ramp to huge pops. Ciampa said that at TakeOver they're preparing for Undisputed Era, but tonight, he said they'd go to war with AJ and The OC. AJ said "You're on."
(1) PETE DUNNE vs. DAMIAN PRIEST
Dunne is out first. Priest is getting a pretty good heel reaction.
The two circle the ring staring each other down. Priest grabbed a headlock, which was broken, but he nearly hit The Reckoning before a reversal, escape, and attempt at Bitter End that also got foiled. Quick commercial (split screen).
Back to action, Priest hit a Falcon Arrow for two. He kicked Dunne's head a few times as Dunne tried to fight back from below. Priest drove a knee in Dunne's back and hit a chinlock. To the corner, Dunne charged out and hit a double wristlock and then an X-plex. Both guys sold on the mat. When they got to their feet, Dunne went at Priest's chest with palm strikes. To the corner, Dunne hit a step-up enzuigiri, then a missile dropkick. Priest blocked a German, then hit his own, but Dunne flipped through and kicked Priest, who bailed. Dunne hit a moonsault from the turnbuckle to the outside. "NXT" chant.
Dunne broke the count and went back out, but Priest chokeslammed him to the apron. Back in, Priest went up but got nailed. Powerbomb by Dunne for two. Dunne stomped both hands, then set up Bitter End, countered. Thrustkick by Priest. Dunne went out and Priest flipped over the top rope after stepping on the second rope. A second commercial, with no split screen, killed the momentum still under ten minutes into the match.
Both were standing, exchanging blows, upon return. Big boot by Priest, who fell to the mat afterward as well. "NXT" chant, so it was a hot sequence we missed. Priest missed a boot, Dunne hit a headbutt but Priest hit a stiff lariat. To the corner, Crucifix Bomb by Priest for a long two. Both guys were on the mat again. Priest got up and did the archer spot, but Dunne grabbed the hand. The ref got backed into the corner and Priest tried to kick low again, but Dunne blocked it and returned the favor, then hit his armbreaker for a quick tap.
WINNER: Pete Dunne at 15:11.
-After the match, Killian Dain attacked Dunne again. Priest tried to get more licks in, but Dunne headbutted Priest from the ring and kept Dunne for himself. As Dain started up the ramp, Priest blindsided him with a forearm, but Dain got the better of him as well, shoving him into the steps and hitting a cannonball. Seems like we might get a triple threat for TakeOver (or sooner).
(Wells's Analysis: Literally half of that match was during commercial – hard to believe they couldn't pull that one off with just one break. What we got was good, though it simply served to continue the feud, as well as the Dain-Dunne feud)
-Cathy Kelley caught up with Dakota Kai, who wasn't picked earlier today for the WarGames match, though both sides have one pick left (it stands at Baszler/Shirai/Belair vs. Ripley/Nox/LeRae). Shayna said that Kai would be a waste of a pick, but Kai said she'd prove to Rhea Ripley that she belongs on the squad tonight when she kicks Shayna's face off. I have half a mind to think Kai heels on Ripley tonight and fills the last spot on Baszler's side.
-Nigel promotes the main event as having "big implications for brand supremacy." Nothing ever comes of Survivor Series, so I'm not sure why an announcer would believe this.
(2) SANTANA GARRETT vs. TAYNARA
Mauro says it's Garrett's NXT TV debut, which…I don't think is right? She was in the Mae, but I thought she enhanced someone on TV as well. He also said both were looking to impress the WarGames match captains.
To the mat, Garrett rolled up Taynara but Taynara escaped. Wristlock by Garrett, but Taynara won a test of strength and shoved Garrett to the mat. More mat reversals. Armdrag by Garrett. Another. Russian leg sweep for one. Belly-to-belly by Taynara, then a step-up knee that looked pretty sick. Garrett backed up to the corner but Taynara stomped her, then dragged her into the ring for two. Taynara with a wristlock, but Garrett punched her way out. Knee by Taynara, followed by some judo throws. Taynara rolled Garrett into The Rings of Saturn, but Garrett rolled out. Jawbreaker by Garrett, then a boot and an axhandle. Somersault back elbow by Garrett. Big forearm by Garrett and a rollup for two. Garrett missed a handspring moonsault, and Taynara hit a quick thrustkick for three.
WINNER: Taynara at 4:08.
(Wells's Analysis: A week after Bronson Reed thankfully got a win, Taynara finally does the same. Garrett looked fine, if a little rehearsed, and Taynara continues to thrive in her heel role. Not sure how high up the card she can go, but I'm glad we're finally starting to find out.)
-Angel Garza segment. Tonight he'll face Tony Nese for a Cruiserweight title shot. No matter how often they say it, I can't type "championship opportunity" with a straight face.
(3) DAKOTA KAI vs. SHAYNA BASZLER
Non-title. Shafir and Duke are out with Shayna.
Collar and elbow. To the corner, Shayna with a clean break, and Kai shoved her. Wastelock and a handful of hair by Baszler. Slap by Kai. Kai faked a kick on a grounded Baszler, waited out the block, and then kicked her casually. PK by Kai sent Baszler out. Kai went for the running PK on the apron, but Baszler grabbed Kai and tossed her into the post with her own momentum. Back inside and Baszler stomped the injured leg, which was still braced.
Baszler mounted Kai and wrenched the lower leg. Kai kicked with her free leg but Baszler flipped her over, stood, and stomped on the bad leg. Commercial break.
Back at it. Kai was kicked out of a leg lock, then hit a dropkick in the corner. Both were grounded. Baszler ran into a couple of lariats, followed by a few kicks, including one from outside with Shayna draped over the apron. Back in, cover for two. Kai went up, but Baszler caught her with a kick and went up as well. Gut wrench superplex by Baszler for a long two. The two got to their knees and traded blows. It broke down to a flurry from both. Kai with a headbutt, but she ran into a roundhouse. Discus forearm by Kai. Kai charged for a face wash in the corner but Baszler kicked first, but the second attempt at a face wash hit. Both were on the mat and Jessika Carr checked on both.
Kai with Kawada kicks to Baszler. She went for her finisher but her knee gave out. Step-up knee by Baszler for two. Kirafuda Clutch, but Kai rolled out and hit a kick. She ran into another Kirafuda Clutch, and Baszler cut off her attempt to get to the ropes. Kai tapped. Mauro said he's never been more impressed by the heart of Dakota Kai. He said it has to be enough to impress Rhea Ripley.
WINNER: Shayna Baszler at 11:12.
[HOUR TWO]
-Duke and Shafir attacked Dakota Kai, but Team Ripley made the save. Soon enough, all the WarGames players were out. Mia Yim showed up and threw kendo sticks at everyone. Uh-oh…there's gonna be an odd babyface out. Mia tended to Dakota Kai in the ring. I'm thinking Yim gets chosen and Kai joins Baszler. Note that my eager calls often go nowhere.
-Recap of the NXT…uh…takeover of SmackDown, and then Raw.
-Cathy Kelley caught up with the babyface men from WarGames. She asked Ciampa if there was a fourth man yet. He was noncommittal and focused on the main event tonight.
-Isaiah "Swerve" Scott vignette. I'll get used to calling him that sometime in the next few years.
(4) TONY NESE vs. ANGEL GARZA – #1 Contender's Match for Cruiserweight Championship
Nese is out first. Before the live show tonight, 205 Live was filmed at Full Sail, so I'm looking forward to seeing it in front a different audience. Garza had plain black trunks this week and loud red boots. He teased a lot of fans with hand slaps and yanked away, then accepted a cheek kiss.
Both guys grabbed the hair to start. Garza worked the legs but Nese escaped. Lots of quick mat reversals to open. Nese went for a wristlock and shoved Garza down, but Garza reversed. Waistlock takedown by Nese, who flexed to boos. Nese missed a lariat and Garza hit a flying headscissors. Nese with a chop to stop Garza's spot where he yanks off his long pants, and Nese got booed. To the corner, Nese with strikes to the breadbasket. Garza set up Nese on the top. Step-up enzuigiri, and then Garza went up as well. Nese went for a sunset bomb but only got Garza's pants and stared at them after he fell down with them. Garza posed, then hit a basement dropkick as the match went to commercial.
Garza was hitting dropkicks upon return to a great face reaction. Wrecking ball dropkick sent Nese to the floor and Garza hit a moonsault from the second turnbuckle to the outside. Back into the ring, backbreaker by Garza for two. Nese ducked a palm strike and hit a slam for two. Pumphandle slam, but Garza rolled through and hit a lungblower. Garza positioned Nese near the corner and went up, but Nese got up and knocked Garza to the floor. Knees swept the leg and knocked Garza to the apron, then went out and hit a tornado DDT and rolled Garza back in. Nese went up and hit a 450 splash, but Garza got his leg on the bottom rope.
Nese chopped Garza, who returned fire. To their feet. Forearm exchange. Garza with a kick. Stereo chops made a great sound. Powerbomb by Garza for a long two. Garza set up Garza for a moonsault, then settled for a kick instead, as Nese got the feet up but Garza didn't land in the right place to take them in the mouth. Wing Clipper by Garza was good to finish.
WINNER: Angel Garza at 12:19.
(Wells's Analysis: Garza is so completely polished for this stage of his career, though this isn't strictly a surprise given his family pedigree. His charisma, though, can't really be taught and he's just got so much presence)
-Lio Rush walked to the ramp with his championship draped over his shoulder and looked for a handshake from Garza, who gave Rush a hard slap instead. Rush smiled.
-Cathy Kelley was with Rhea Ripley, Tegan Nox, Mia Yim, Candice LeRae and Dakota Kai. Ripley said after the brutality in the ring, her choice for the final spot in WarGames was Mia Yim. She said sorry Dakota…you just didn't make the cut. Dakota said don't worry, she gets it. She walked out.
(Wells's Analysis: Seems like I called this one after all. Does Kai turn tonight, or next week? Was this planned out in advance, or was it an audible? It'll be interesting, anyway. This segment honestly made Ripley and friends look more heelish than anything, as they had to muscle an ally out, but I'm not sure how better to get where they're going)
(5) ISAIAH "SWERVE" SCOTT vs. DOMINIK DIJAKOVIC
This will be awesome if it gets time, although it's 25 to the hour and the overrun only looks to be 8 minutes, so I doubt it gets much more than six or so minutes.
Scott with an armbar, quickly escaped. Headlock by Dijakovic. Swerve escaped some kicks and mocked the "Feast Your Eyes" bit (it has it coming). Flurry of strikes by Swerve. To the corner, Dijakovic with a backbreaker, and then he tossed Swerve and beat him down on the mat. Huge release suplex across the ring and a cover for two. Dijakovic battered Swerve in the corner and hit a pendulum backbreaker. Splash by Dijakovic for two.
German suplex by Swerve. DDT for two. Swerve went up but Dijakovic crotched him on the turnbuckle, put him in the torture rack and went for Feast Your Eyes, but Swerve flipped through. Leaping enzuigiri by Swerve. Choke bomb by Dijakovic for two. Dijakovic went for a chokeslam but Scott turned it into a poison rana. Dijakovic rolled to the apron and Swerve hit a double stomp from the top. Huge lariat by Swerve for a long two. Big enzuigiri by Swerve, but Dijakovic hit a hard lariat. Swerve got caught in midair with Feast Your Eyes, which was good to finish.
WINNER: Dominik Dijakovic at 7:18.
(Wells's Analysis: It's baffling that Swerve continues to mostly enhance while others from the Breakout Tournament are doing so well, though there are only so many who can be pushed at once. I thought this might exist to get Dijakovic into the WarGames match, though they may do that at the end of tonight, if they want to have Dijakovic do the unthinkable and save Keith Lee)
-Forgotten Sons spot. They won't be forgotten! Seems like they should have chosen literally any other name, then.
-Next week, Io Shirai vs. Mia Yim in a ladder match for the numbers advantage in WarGames. Now there's a golden opportunity for Dakota to make her move.
-Also next week, Lio Rush defends Cruiserweight gold against Angel Garza.
(6) TOMMASO CIAMPA, KEITH LEE and MATT RIDDLE vs. AJ STYLES, KARL ANDERSON and LUKE GALLOWS
I appreciate the restraint this week, keeping the "invasion" to just a few guys. Having them attack Undisputed Era seemed like a silly heel-heel move at the time, but it allowed UE to not appear on a show where it was necessary to move a lot of other stories forward. OC out first, followed by Riddle, then Lee, then Ciampa. Intros are wrapping up at just eight to the hour.
Pier six brawl to start. Action spilled outside as they all went at it. No bell yet. Ciampa and AJ ended up in the ring and referee Drake Wuertz called for the bell. Dropkick by AJ, who followed with a springboard that ended up hitting Riddle instead. Back in, Ciampa hit Willow's Bell for a nearfall. Lee tagged in. AJ escaped a slam and chopped the legs, then tagged Gallows. Gallows and Lee stared each other down. Crowd is hot for their guys. Gallows attempted to tackle Lee, who barely moves. He tried again and got the same result. And again. Lee pounced and Gallows flew out of the ring. Back in, Gallows threw a punch and tagged Anderson. Anderson ran the ropes but Lee hopped over him and hit a cross-body, heading to commercial. Like last week, the first and last breaks of the show have split screen.
AJ and Ciampa in the ring upon return, but AJ was tagging to Anderson, who stomped a mudhole on Ciampa in the heel corner. Snap mare by Anderson, then a headlock. Ciampa went for a tag but got caught with a spinebuster. Ciampa is playing Ricky Morton, which I guess makes sense with Lee and Riddle as his mates. Gallows tagged in and elbowed the shoulder of Ciampa repeatedly. Ciampa powered out and went for the tag. Gallows charged, but Ciampa grabbed the ropes to dump him. Gallows yanked the faces off the apron to cut off the tag. Back in and Anderson tagged in. He went up, and jumped into a rising knee from Ciampa. Both guys sold on the mat. Anderson tagged AJ and Ciampa got to Riddle, who slaughtered everyone. Exploder to Styles. One for Anderson. Bro-ton for both. Delayed German to Anderson, Flash kick, Bro to Sleep and a German for two, but Gallows made the save.
Schmoz in the ring. OC went for a Magic Killer on Lee, broken up by Ciampa. Lee curled Luke Gallows and slammed him. AJ dumped him and it was back to AJ-Riddle. Brainbuster by Styles for two. AJ called for the Styles Clash, but Riddle escaped. Lee pounced and hit AJ, who ran into the ref and wiped him out as well. Everything spilled outside until Ciampa was setting up AJ. Finn Balor's music brought him to the ramp for a distraction. The Club is getting back together. Leaping DDT by Balor on Riddle on the outside. Adam Cole jumped into the ring to stop a Styles Clash. He superkicked Styles, then went after Ciampa. Cole's music played. Oh. The show faded out.
NO CONTEST at about 13:30 or so.
(Wells's Analysis: That's the kind of nonsense we get when Survivor Series comes around, and NXT is no more immune to the stories suffering than the rest of the roster. The match had some good spots, but I'm not sure it was so good that it justifies just playing the music of an interfering performer and pretending there wasn't just a main event happening. On the upside, NXT did somewhat successfully juggle their two back-to-back nights that both need attention)
---
FINAL THOUGHTS: I remain thankful that there wasn't some huge invasion. NXT has a lot coming up, and they can't have a bunch of Raw and SmackDown guys poisoning the well as they work toward a much more coherent show with clear face and heel sides. The women are telling a great, inspired story right now, with a lot of twists and turns leading to what will be potentially a big step up for Dakota Kai as soon as next week, as it makes sense for her to interfere to help Io Shirai beat the girl who took Dakota's spot so she can be on the heel team and have the one-up advantage in WarGames.
The show wasn't near the highs of NXT on USA, but it was solid outside of the need to sidetrack NXT with a boring rah-rah brand supremacy storyline that has historically led to nothing at all for the winning side. I look forward to next week's promoted matches, as well as the next steps for Kai and Dijakovic, as they likely fill the holes in the two WarGames matches. Follow me on social media @spookymilk and be sure to check out the PWT Talks NXT podcast when it drops late tonight or tomorrow.