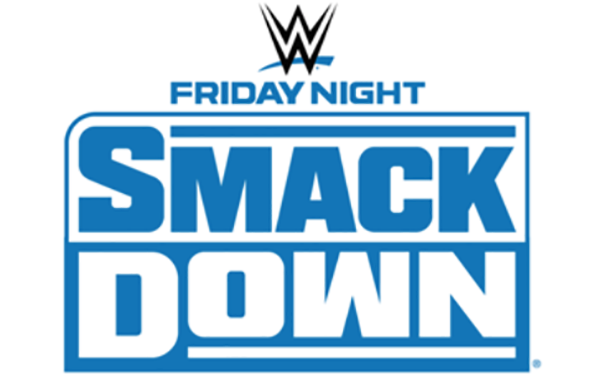 ---
SPOTLIGHTED PODCAST ALERT (YOUR ARTICLE BEGINS A FEW INCHES DOWN)...
---
KELLER'S WWE SMACKDOWN REPORT
FEBRUARY 5, 2021
ST. PETERSBURG, FLA. AT TROPICANA FIELD ("THUNDERDOME")
AIRED ON FOX BROADCAST NETWORK
Commentators: Michael Cole, Corey Graves
Ring Announcers: Greg Hamilton
---
[HOUR ONE]
-They opened with a clip of Bianca Belair and Edge winning the Royal Rumbles.
-They went live to the ThunderDome and Cole said they are "officially on the Road to WrestleMania." Graves said Belair and Edge would be on the show later. He wondered if they'd make their decisions on which champion they'd face at WrestleMania. "We may find out tonight," he said.
-Roman Reigns, Paul Heyman, and Jey Uso made their entrance. Cole called Reigns "ever-aloof." (Good to see Jey back because it means he's okay and because he's been a great part of the Reigns story in recent months.) They showed a replay of Reigns ramming into Kevin Owens with a golf cart at the Rumble among other "big spot" highlights, plus the handcuff and low-blow finish.
Reigns stood mid-ring as a "You suck!" chant filled the ThunderDome. Fans on the monitors were shown chanting it. Reigns soaked it up, then said he's not a "fan of recapping," but he beat Owens like he said he would because he's a man of his word. (Great way to try to skirt past the method of his victory.) He said apparently the future is Edge. He said if you win the Rumble match, you get a first-class ticket to the main event of WrestleMania. He said the last time he checked, he's the main event around there. Heyman affirmed that enthusiastically.
Reigns said he's the best of the best, the Head of the Table, and the main event. "Why in the hell are you gonna visit Monday Night Raw? Why are you going to waste your time on Wednesday night on NXT? When you already know you should bring your ass right here to Smackdown – Roman Reigns's show." He said Edge should grovel at his feet and sell him on why he should allow him on the island of relevancy. He then asked Heyman: "Why the hell am I out here first? Where the hell is Edge at?" He said Edge disrespected him all week. He said being a gentleman, he's willing to let that slide, but he won't let him make him wait. Heyman said, "He's here, Edge is here." Roman told Heyman, "Then get his ass out here, Paul."
Heyman called for pyro for Edge. A producer at ringside in a headset told Heyman something. Heyman told Reigns something off-mic. Reigns didn't look pleased at all. Reigns said he was just told Edge wasn't there. "So Edge must think I'm a fool," he said. "Do I look like a man who wants to wait, who wants to play games?" He yelled: "Why would you play games with me!" Heyman was startled and scared by Reigns raising his voice like that. He said the last person who played games with him was Kevin Owens, "and he's no longer here any more." He said he whooped his ass and he's gone. "You'll never see him again," Reigns said.
Reigns looked at the camera sternly and said he'll tell Edge "nicely" once and only once that he's going to give him his decision by the end of the night.
(Keller's Analysis: At this point, I'd have a difficult time coming up a three person heel act that tops the dynamic and chemistry and performance-level that these three are consistently delivering. What Reigns said seems to tilt the likelihood of Reigns vs. Edge headlining WrestleMania to another level.)
-They went to Cole and Graves at ringside, who discussed Reigns. Graves said Edge might have made a "Hall of Fame mistake" by disrespecting Reigns. They hyped Big E vs. Apollo Crews vs. Sami Zayn for the Intercontinental Title. Cole said it was 33 years ago tonight that Hulk Hogan faced Andre the Giant on "The Main Event" special, and "the Hulkster" would be on Smackdown later to talk about that match and weigh in on Edge's decision.
-Dominik Mysterio began his ring entrance. King Corbin attacked him on the stage. He threw Rey Mysterio off the stage. He adjusted his crown and walked to the ring. [c]
(1) KING CORBIN vs. DOMINIK MYSTERIO
As Corbin dominated Mysterio early, officials checked on Rey on the floor next to the stage clutching his knee in pain. Dominik made a comeback and slingshot himself at Corbin at ringside. Rey limped toward ringside as they cut to a break. [c]
Dominik avoided a charging Corbin and then ducked a Corbin clothesline; Corbin tumbled over the top rope to the floor. He then dove through the ropes at Corbin at ringside. Graves noticed it appeared Rey crawled under the ring. Rey grabbed Corbin's legs as he began to enter the ring. Dominik then hit a 619 followed by a top rope splash for the three count. "What a win for Dominik!" said Cole. He said they took a page out of the late, great Eddie Guerrero's book. He called it a much-needed win. Graves said that type of win "is why they invented caveats."
WINNER: Dominik in 8:00.
-The announcers hyped Edge would show up later. They also hyped Belair appearing, plus the triple threat IC Title match. They went to a sponsored clip of Sami's recent antics and protests.
-Kayla Braxton interviewed Big E backstage. He talked about his title defense. He said they ain't ready for the serious fight's he's bringing.
-Daniel Bryan made his ring entrance. [c]
-Cole said Sasha Banks will be a guest at the Daytona 500.
(2) DANIEL BRYAN vs. CESARO
They showed Shinsuke Nakamura watching on a monitor backstage. Cesaro suffered a cut to his head early in the match. He gave Bryan his Cesaro Swing and then a Sharpshooter for a surprisingly clean and quick tapout. Cole said it seems like they've talked for a long time about Cesaro having the potential to be among the best on the planet, and he's starting to show it. Graves said he's starting to believe it. Cesaro walked over to Bryan and offered a fistbump. Bryan, sitting in the corner soaking up the loss, fist-bumped him back. Cole said this is a win that will make Cesaro hard to stop.
WINNER: Cesaro in 4:00.
(Keller's Analysis: I'm intrigued by Cesaro's push right now. Can they rebuild him after years of being nearly an afterthought in tag teams? Too bad it's coming at the expense of Bryan who seems a longer ways off than ever to being a credible PPV challenger to Reigns.)
-Highlights aired of Belair's win.
-Braxton interviewed Belair. They showed a clip of Belair's parents popping at home when watching her win. She said her family has been there for the good and bad times, and they mean so much to her. She said her decision is the biggest of her life. She said people say she should take her time, but she wouldn't be where she is right now if she listened to those people. She said she'll be ready to make her decision soon.
(Keller's Analysis: Showing her parents was a great touch as they continue to tone down her abrasive over-the-top braggadocios personality in favor of a confident, ebullient, yet likable ad relatable personality.) [c]
-A vignette aired advertising the return of Seth Rollins next week. He spoke of the "greater good" and being "either with him or against him."
(3) BAYLEY vs. RUBY RIOTT (w/Liv Morgan)
Billie Kaye joined Cole and Graves at ringside. She bragged about her performance in the Rumble. Graves asked Billie if she ever considered teaming with Bayley. He said they could be a super-team. Billie loved the idea. Cole discouraged Graves encouraging Billie. Billie tried to run into the ring to help Ruby. Liv cut her off and they argued. Bayley then drove Ruby's face into the mat for a sudden win. Cole blamed Graves for getting Billie all riled up.
WINNER: Bayley in 4:00.
-After the match, Billie ran a headshot resume over to Bayley.
-They showed Belair backstage; Cole said she would speak next. [c]
-A WrestleMania commercial aired.
-They showed Edge walking backstage. He fist-bumped Sonya Deville.
[HOUR TWO]
-Belair made her way to the ring, twirling her pony tail and dancing to her music. She blew kisses to the crowd, spanked her thigh, and strutted into the ring. She took a deep breath and said when she won the Rumble, her whole life changed overnight. She said her phone has been blowing up since Sunday. She doesn't always know who's calling or texting. She said she's set a record for responding, "New phone, who this?" She said she's always been excited to team with Sasha. She said in order to put the EST in WrestleMania, she'll have to do things her way.
Reginald interrupted her and said he is quite certain she could defeat "Ak-suh." He said if she chooses Sasha Banks, she doesn't think she will win. He entered the ring and said she knows damn well she can't beat Sasha or Carmella. She was then interrupted by Carmella's music. Carmella walked to the ring and said she shouldn't forget that she beat Sasha in her first match against her, "which means I beat Sasha Banks twice." She laughed. She said despite all of Belair's hype, she's sure she can do the same thing to her.
Sasha Banks then came out. Cole declared, "It's Boss Time!" Sasha entered the ring and touted that Belair lasted nearly an hour to stake her claim to main event WrestleMania. Belair looked at the WrestleMania sign. Sasha said she knows Belair is the strongest and the fastest, "but the best?" She let out her ugly, disturbing guttural laugh she's doing these days and said, "I don't think so." She said if she's going to choose her, then do it. She said she has it all, but "you don't got this." She rubbed her belt and then held it up in front of Belair. Belair smiled and nodded.
As Belair began to talk, Reginald interrupted and said she got lucky when she won the Rumble. He said she won't be as lucky if she chooses to face Sasha. Belair whipped Reginald with her long braided hair. He bailed out. Belair's music played. She danced and twirled her hair as Graves said she doesn't have to rush her decision.
(Keller's Analysis: There's no rule that said when someone starts you music, you can't finish the statement you began before being interrupted. Sasha is still so unlikable right now, I can't believe she's intending to be anything but a heel at this point. It works better opposite of Belair. Making this big of a deal out of the decisions of the Rumble winners makes WrestleMania feel like an even bigger deal.)
-Cole plugged Hogan's comments were coming up.
-Backstage, Heyman told Reigns that it's confirmed that Edge is finally here. [c]
-Backstage, Braxton interviewed Sami in the ring. He called her a corporate shill and propagandist. He complained about the countless injustices that were levied against him recently. He said they'd finally get happy footage for the documentary when he regains his title and reclaims his status as the undisputed champion of the people.
(4) OTIS & CHAD GABLE vs. ROBERT ROODE & DOLPH ZIGGLER
A soundbite aired with Gable and Otis. Gable talked about hot yoga sweating out bad vibes. He said they see eye-to-eye. Otis yelled, "Tonight you're going to get these hands!" Graves said Otis doing hot yoga must smell like a slaughter house. They showed an inset image of The Street Profits watching the match and doing live commentary. Graves complained about them doing his job. The Profits got exuberant when Otis rallied. He did the Caterpillar and elbowdropped Roode, then tagged in Gable. Ziggler snuck in and went after Gable, but Gable gave him a German suplex. Roode, though, caught him with an inverted DDT for the win.
WINNERS: Roode & Ziggler in 3:00.
-Cole plugged Hogan again. [c]
-Cole talked about the Hogan-Andre match was 33 years ago tonight with 33 million viewers making it the most-watched match in history. They aired a clip of the match and the famous twin referee finish. A segment then aired with Hulk Hogan, of course accompanied by Jimmy Hart, who stood in front of his merchandise. He talked about Edge's choice. He said both Roman Reigns and Drew McIntyre are in trouble if he chooses them.
(Keller's Analysis: Boy, was that a lot of nothing.)
-Crews came out first, then Big E. [c]
-They showed Edge and Nakamura chatting backstage.
(5) BIG E vs. APOLLO CREWS vs. SAMI ZAYN – Intercontinental Title match
Sami's ring entrance took place. He came out with the documentary crew. Big E rested in the corner with his legs fully spread as he sat on the second turnbuckle in the corner. Big E got in most of the early offense, including taking it to Sami at ringside. Crews flip dove onto Big E at ringside. He followed with a moonsault splash onto Big E on the mat at ringside. Sami then leaped off the ringside steps onto Crews. They cut to a break. [c]
Big E splashed both Sami and Crews at once after the break. Big E backdropped Crews over the top rope, then hit a Big Ending on Sami for a near fall. Big E splashed Sami on the ring apron. Crews knocked Big E down at ringside, the landed a top rope splash on Sami for a near fall.
Sami eventually recovered and charged at Big E with a Helluva Kick. Crews pulled Sami off of Big E during a potential three count. Graves said it was perfectly within the rules of this type of match, despite Sami's complaining. Crews heard enough and pressed Sami over his head and tossed him into the time keeper's area. When Crews re-entered the ring, Big E caught him with a sudden Big Ending for the win.
WINNER: Big E in 12:00 to retain the IC Title.
(Keller's Analysis: Entertaining match. Crews looked really good, even though in the end he took the fall. Sami was his usual entertaining heel self. Big E looked good, too. High-energy from everyone.)
-They showed Edge backstage. [c]
-Another vignette aired on Seth returning next week.
(Keller's Analysis: If Seth comes back as a heel, and nothing suggests that won't be the case, I wouldn't be surprised to see Big E entering into a feud  with Seth culminating at WrestleMania.)
-Edge talked about his dreams ever since his injury. He said he dreamed of winning the Rumble and headlining WrestleMania. "I was dreaming of taking back something I never lost, something I feel is mine," he said. He outlasted 29 of the best Superstars to stand tall in the end. He said now he finds himself on the precipice of the main event of WrestleMania. He said his choices are an embarrassment of riches. He listed Drew, Finn Balor, and Roman Reigns. He said if he asks his family, he gets one answer. He said if he asks his friends, there's another answer. He said on his way there he saw a dude on the corner and he asked him who he chooses, he said this guy named John gave him another answer. Reigns's music interrupted.
Reigns walked onto the stage with Heyman and Jey. Graves said Edge just stepped onto the Island of Relevancy. They stood at ringside as Edge stared back down at them as the music continued to play out. They finally entered the ring. Reigns stood and stared at Edge, who smiled back at him. "So, you had to bring back-up?" Edge asked. "I'm out here alone." Reigns said man-to-man, he gave him his word. He said without his blessing, Heyman won't make a move on him. (Funny.) Edge said he's in his head already, apparently. He said that's why Jey is out there. Reigns told Jey he'll see him at the bus. Jey wasn't happy. He frowned as Heyman led him out of the ring.
Reigns stepped forward and told Edge he disrespected him, therefore he disrespected his family. "I will only say this once," he said. "Acknowledge me as the main event of WrestleMania, as the champion of truths. You understand me? Say my name. That's your cue. Go." Kevin Owens then came up behind Reigns and attacked him with a Stunner. Edge smiled and left the ring.
(Keller's Analysis: Settle in for creative ways WWE is going to keep finding to stretch out the decisions being announced by Edge and Belair.)