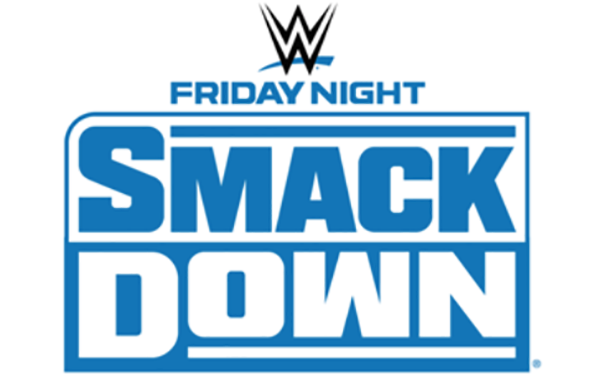 ---
SPOTLIGHTED PODCAST ALERT (YOUR ARTICLE BEGINS A FEW INCHES DOWN)...
---
LECLAIR'S WWE SMACKDOWN REPORT
FEBRUARY 5, 2021
TAMPA, FL IN WWE THUNDERDOME AT TROPICANA FIELD
AIRED LIVE ON FOX NETWORK
Announcers: Michael Cole, Corey Graves
-A memorial graphic for Butch Reed opened the show.
-Following a brief recap of the two Royal Rumble matches, Michael Cole welcomed the audience to the "award winning" Thunderdome over a wide shot of the LED fan boards. Corey Graves talked up appearances by both Rumble winners on tonight's show.
-Roman Reigns music hit. Cole said perhaps Edge would choose to face him. Reigns emerged from the back, flanked by Paul Heyman and the returning Jey Uso. Graves wondered what condition Reigns may be in following his match with Kevin Owens this past Sunday. Cole and Graves ran through the highlights of the match as Reigns made his slow descent to the ring.
-After being belted with piped in "you suck" chants, Roman Reigns said he's not a fan of recapping. He said he beat Kevin Owens, just like he said he would, and now wants to focus on the future. "Apparently, the future is Edge," Reigns declared. He said winning the Royal Rumble match gives the victor a first class ticket to the main event of WrestleMania. He asked Paul to confirm that he's the main event. Paul obliged.
Reigns said Edge is wasting time showing up on Raw and NXT, because he should be on Smackdown begging the Tribal Chief to "allow him on the island of relevancy." Reigns wondered why he's out first on the show. "Where the hell is Edge at?" Reigns asked. He said he's a nice guy, so he'll let the disrespect slide, but now he's upset because Edge is making him wait. Paul told Roman that Edge is in the building. "Get his ass out here, Paul," Roman demanded.
Paul asked a production hand at ringside to get Edge's music and pyro going. Nothing happened. Reigns said Edge must think he's a fool. "Do I look like a man who wants t play games?" Reigns asked. "Why would you play games with me?" he barked. Reigns recomposed himself. He said the last man to play games with him, Kevin Owens, is "no longer here." Reigns said he's history and he'll never be seen again.
Roman said he's giving Edge one chance to understand what he's going to say. "You're going to give me your decision by the end of the night." He repeated himself, snarling the second time. Reigns dropped the mic and left the ring. Graves said the Universal Champion laid down an ultimatum. Cole said Edge is a master manipulator who is capable of playing mind games with Roman.
-Cole and Graves teased a triple threat match for the Intercontinental Championship later tonight – Big E vs. Apollo Crews vs. Sami Zayn. They also said Hulk Hogan will appear on the show to talk about his match with Andre the Giant 33 years ago, as well as weigh in on Edge's decision.
-Dominick Mysterio headed to the ring, accompanied by Rey Mysterio. Before he could get down the ramp, King Corbin attacked him from behind. Corbin tossed Rey Mysterio off the stage then gave Dominick a swift kick to the ribs. Corbin walked to the ring. Cole said he'd face Dominick next.
(1) DOMINICK MYSTERIO vs. KING CORBIN
The bell rang straight out of the break. King Corbin tried to take advantage of his pre-match attack, but Dominick was able to his his quickness to cut off the overzealous Corbin. After a quick dropkick, Dominick covered Corbin for a one count. Corbin rose to his feet and took control, flooring Mysterio and mounting him. He fired a handful of punches before dragging Dominick to the ropes and applying pressure to the back of the neck.
The camera briefly cut to the entrance way, where Rey Mysterio was receiving attention from officials and trainers. In the ring, Corbin dropped Dom and covered him for a quick two count. Corbin pulled Dom to his knees and drove his elbow into the shoulder and neck repeatedly. He grabbed a loose chin lock. Mysterio worked his way to a vertical base and broke the hold.
Corbin caught Dominick with a back elbow, then clapped for himself. He grabbed an arm lock and drove his knee into Dominick's shoulder. Dominick fought to his feet and caught Corbin with a kick. Dominick tossed Corbin to the outside, then launched himself off the ropes onto Corbin on the outside. Rey Mysterio limped to ringside. Cole sent the show to break.
Dominick blocked a suplex attempt from Corbin when the show returned from commercial. He caught Corbin with a knee, then a standing moonsault for a quick two count. Corbin stood and looked for a choke slam, but Dom rolled through it. Corbin still managed to catch Mysterio with a Deep Six for a near fall. Corbin pounded the mat in frustration as Rey Mysterio shouted encouragement to Dominick.
Corbin positioned Dominick on the top rope, but Dom caught Corbin with his legs and flipped him over the ropes to the outside. Dominick dove through the ropes to send Corbin crashing into the announcers desk. Rey Mysterio appeared from underneath the ring to grab Corbin's leg. Dominick caught Corbin with a 619, then hit a frog splash to pin Corbin for a three count.
WINNER: Dominick Mysterio in 9:00
(LeClair's Analysis: Certainly a better encounter than their last bout, but still a pretty standard Corbin affair. It's rather alarming that, after eliminating Shinsuke Nakamura at the Royal Rumble, Corbin is handled by Dominick Mysterio, even if it was under questionable circumstances. I'm not really sure what story they're attempting to tell with the Mysterios here. Dominick isn't good enough to beat Corbin without cheating? How is that a good thing for a babyface?)
-The Progressive Match Flo covered the situation developing between Big E, Sami Zayn, and Apollo Crews.
-Kayla Braxton welcomed Big E to the interview set backstage. She asked about his preparation for his triple threat match tonight. Big E said he signed up for a fight when he won the Intercontinental title. He said they aren't ready for him. "I'm gonna fight him something serious!" Big E yelled.
-Daniel Bryan headed to the ring to face Cesaro after the break.
-Michael Cole announced that Sasha Banks would serve as the honorary starter at this year's Daytona 500
-Daniel Bryan "yes'ed" on the top turnbuckle. Graves made a quick mention of Bryan's vow to win the Royal Rumble and failure to succeed. Cesaro headed to the ring.
(2) DANIEL BRYAN vs. CESARO
Daniel Bryan and Cesaro locked up in the center of the ring and quickly went at each other with quick jabs to the stomach. Bryan kicked Cesaro to break the stalemate, then backdropped Cesaro over the top rope to the outside. He hit a quick dive onto Cesaro on the outside, then quickly tossed him back in the ring.
Bryan climbed to the top rope and hit a missile dropkick on a weary Cesaro. Bryan fired up the Yes Kicks, but Cesaro blocked the second one and raked Bryan's eyes. Cesaro tossed Bryan into the air and went for an uppercut, but Bryan blocked it and rolled up Cesaro for a two. Shinsuke Nakamura was shown watching the match on a monitor backstage.
Cesaro peppered Bryan with uppercuts to the chest. Bryan shrugged them off and rolled Cesaro into the Yes Lock, but Cesaro fought out of it quickly. Cesaro was cut open above his ear. Cesaro went for a corkscrew springboard uppercut but Bryan caught him with a kick and covered him for a two count. Bryan grabbed Cesaro's wrists and stomped at him aggressively. He set up in the corner for the running knee. Bryan charged, but Cesaro caught him and hit a tilt-a-whirl backbreaker. Cesaro immediately transitioned into the swing, then the Sharpshooter. Bryan tapped.
WINNER: Cesaro in 5:00
Cesaro gave Bryan a fist bump after the match.
(LeClair's Analysis: While I'm excited to see Cesaro getting a push – another in a long line of stops and starts, it's unfortunate to see it come at the expense of Daniel Bryan. It feels like we're setting up for some sort of loser redemption story for Bryan, or at least I hope that's where it's going. If there isn't a big angle for Bryan stemming from this, I question its effectiveness and certainly wonder if they'd be willing to try such a thing with live audiences. As for Cesaro, the post-match sign of respect makes me wonder if they're looking to quickly pivot him the way they did Nakamura.)
-Bianca Belair joined Kayla Braxton backstage after a video package recapping her Rumble win. Kayla said no two people were more excited about her win than their parents, tossing to an Instagram clip of the two of them celebrating after her victory. Belair laughed, saying her family is always there for her. She said they'll be there with her at WrestleMania. Braxton asked Belair which champion she's opting to face. Belair said it's the biggest decision of her life, and she has people telling her to take her time making her decision.
Belair said she wouldn't be the EST of WWE if she let people tell her what to do. She said she'll be making her decision on who to face very soon.
-Bayley headed to the ring. Cole talked about her rivalry with Belair and how Bianca eliminated Bayley on Sunday before sending the show to break.
-A vignette aired for Seth Rollins, scheduled to return on next week's Smackdown.
-The Riott Squad were already in the ring when the show returned from break. Billie Kay had joined Cole and Graves on commentary.
(3) BAYLEY vs. RUBY RIOTT (w/ Liv Morgan)
Bayley and Ruby Riott locked up and jostled for position. Bayley tossed Riott into the corner twice, then pointed and laughed at her. Riott punched Bayley in the jaw, then caught her with a quick bicycle kick for a two count. Riott grabbed Bayley by the hair and tried to toss her to the corner, but Bayley turned it around on her. Bayley managed to hoist Ruby onto her shoulder and dump her face first into the turnbuckle. Bayley covered and scored a two count.
Riott grabbed at her shoulder and arm in pain. Bayley immediately pounded on the injured arm, applying an arm lock. Riott managed to power out, but couldn't quite shake the arm out. Bayley tried to send her back to the corner, but Riott slammed Bayley into the middle turnbuckle then set her up on the top rope. Riott hit a nice looking top rope arm drag. Bayley recovered and went for the Bayley to Belly, but Riott rolled her up for a two count.
Ruby wound up on the apron, nursing the injury. Bayley caught her with a guillotine on the second rope and then cranked her arm again. Billie Kay rushed to the ring to try to assist. Liv Morgan pulled her down. Bayley hit the Rose Plant for a three count.
WINNER: Bayley in 4:00
(LeClair's Analysis: Not much to this one. Couple of cool spots for Riott, but she and Liv Morgan continue to hover just one step above enhancement talent. They're always around, but they never win and they're saddled with the divisive, and largely confusing Billie Kay character. Clear win for Bayley here as she continues to do what she can in this weak women's division.)
-Bianca Belair was shown walking down a hallway backstage. Cole said we'd hear from her next.
-After the break, Edge shared a brief exchange with Sonya Deville as he walked down a hallway backstage. Cole teased hearing from him later in the night.
-Greg Hamilton welcomed the women's Royal Rumble winner, Bianca Belair. She skipped to the ring as Cole and Graves talked up her win.
Bianca beamed with joy as she took a microphone. She said her whole life changed overnight after winning the Royal Rumble. She said her phone has been blowing up all week with praise and congratulations. Belair quickly transitioned to talking about her decision. She praised both Asuka and Sasha Banks, and even mentioned the latter's involvement in the Mandalorian.
Belair was interrupted by Reginald. He said he needed to offer some advice before Belair made a decision. He said he was certain she could defeat Asuka, but questioned her chances against Sasha Banks. "You know damn well you can't beat Sasha, you can't even beat Carmella." Carmella's mic hit and she headed to the ring. 'Mella said Reginald is wise. She reminded everyone that she beat Banks in their first match against each other.
"Despite all of your hype, I'm certain I can do the same to you," Carmella said. Sasha Banks' music played and she stepped onto the stage. Banks said she's going to stop looking in her rear view and start focusing on the road ahead. She praised Belair for her Royal Rumble performances and said she has her attention.
Banks said she's been watching Bianca closely. She said she knows Belair is the strongest and fastest, but she isn't the best. Banks laughed. "I don't think so." Banks dared Belair to choose her. "You have it all, but you don't got this…" Banks held up the Smackdown Women's title. Belair began to speak, but was quickly cut off by Reginald. He said Belair got lucky at the Rumble, but will lose to Banks.
Belair dropped her mic and whipped Reginald with her ponytail. Banks and Carmella laughed. Belair posed as her music played.
(LeClair's Analysis: Belair was great here. She's coming off as a naturally likable, authentic star with talent and personality to match. I would've preferred they leave Carmella and Reginald out of this, but I understand that Belair needs something else to do on the road to Mania. Banks' cadence and delivery was off tonight, as she continues to struggle to cut believable babyface promos that don't sound forced. Banks/Belair seems like the clear direction for WrestleMania, and I'm hopeful that Banks' performance improves when she's only playing off of Bianca.)
-Roman Reigns sat with Jey Uso in their locker room. Paul Heyman walked in and informed Reigns that Edge has arrived. The show went to commercial.
-Sami Zayn joined Kayla Braxton backstage when the show returned from break. Zayn called her a corporate shill and went on his usual tirade about the conspiracies against him. Zayn said he's going to reclaim his Intercontinental title tonight, and his status as champion of the people.
-Otis and Chad Gable headed to the ring. During an inset promo, Gable said he and Otis are ready to put the Rumble behind them and have been doing hot yoga all week to prepare for their opponents. Dolph Ziggler and Robert Roode headed to the ring with new team music.
(4) OTIS & CHAD GABLE vs. DOLPH ZIGGLER & ROBERT ROODE
Chad Gable began the match with Dolph Ziggler. The Street Profits appeared on a corner picture-in-picture screen. Ziggler and Gable engaged in some quick mat wrestling as the Profits provided their own commentary. Gable and Ziggler wrestled to the ropes and then broke apart. Ziggler tossed Gable to the corner, hit a quick dropkick, then tagged in Robert Roode.
Robert Roode caught Gable with a knee to the stomach then hit a perfect suplex for a two count. He grabbed a quick chinlock. The camera briefly went full screen to the Profits. Back in the ring, Gable caught Roode with a sunset flip and then quickly rolled into an ankle lock. Roode broke the hold, but Gable tagged in Otis.
Otis gave Roode an overhead capture suplex. Ziggler hit the ring, but Otis caught him with a spinning clothesline. Otis squashed Roode in the corner, then hit the caterpillar elbow. Otis tagged in Gable. Ziggler immediately shoved Otis into the ring post. Gable gave Ziggler a rolling German suplex. Roode hit Gable with the Glorious DDT for a three count.
WINNERS: Dolph Ziggler & Robert Roode in 4:00
(LeClair's Analysis: Too quick of a match to really get going, but what we got of the action was relatively fun. This wasn't really about the wrestling so much as it was getting the Street Profits some TV time. They weren't good here. I get and appreciate the Profits gimmick, and usually enjoy most of their work, but this was channel-changing annoying. It's one thing to have the two of them on commentary, piping in from time to time over Cole and Graves, to but to have them completely take over the audio was entirely too much. This was rough, and I don't think it helped anyone involved at all.)
-After the break, Cole and Graves tossed to a clip of Hulk Hogan vs. Andre the Giant from The Main Event, 33 years ago today. Following the clip, Hulk Hogan appeared from home with Jimmy Hart, talking up Edge's Royal Rumble win. He tossed out his catchphrases and said that Hulkamania would run wild on whichever champion Edge chose.
(LeClair's Analysis: They teased Hogan's appearance all night for this? An absolute, senseless waste of time. Show the clip of the match and move on.)
-Apollo Crews headed to the ring, followed by Big E. Cole said they'd be joined by Sami Zayn for a triple threat Intercontinental title match after the break.
-Edge was shown chatting with Shinsuke Nakamura backstage.
-Sami Zayn headed to the ring. Greg Hamilton provided standard championship introductions.
(5) BIG E (c) vs. APOLLO CREWS vs. SAMI ZAYN – triple threat match for the Intercontinental title
Sami Zayn yelled at Big E as the bell rang. He quickly ducked from the ring, leaving Big E and Apollo Crews to work. They traded quick back elbows before Zayn slid back in the ring and attacked Big E from behind. Big He shook him off and gave him a huge back body drop, sending Zayn back to the floor.
Apollo Crews caught Big E with a trio of German suplexes. He covered, but Big E kicked out at two. Zayn returned and caught Crews with a pair of elbows and trio of jabs. Crews shrugged Sami off and tossed him to the corner. Big E returned, flattening Sami in the corner. Crews kicked Big Ein the gut. Sami grabbed Big E by the leg and dragged him to the outside. E grabbed Zayn and slammed his head on the apron repeatedly. Crews dove clear over the top rope and took down Big E. He climbed back onto the apron and hit a moonsault. As Crews returned to his feet, Zayn came flying off the steel steps with a double axe handle. Cole sent the show to break with all three men down at ringside.
Zayn pummeled Big E in the ring when the show returned from commercial. He draped E over the middle rope and drove his knees into the back of the neck. Big E tried to recover, but Zayn caught him with a drop toe hold into the turnbuckle. Sami set up for the Blue Thunder Bomb, but couldn't lift E. Crews caught Zayn with a quick kick.
Big E sprang to life, grabbing Crews and hitting a pair of belly to belly suplexes. Zayn returned to hop onto E's back and grab a sleeper. E slammed him down, then hit a splash onto both Zayn and Crews. E set up for the Big Ending on Crews, but Apollo caught him with a step up enziguri.
Big E retreated to the corner. Crews charged at him, but E tossed him over the top rope to floor. Zayn charged for the Heluva Kick, but E caught him with the Uranagi for a near fall. Zayn tried to crawl to safety, but E caught up and stomped him. He hit his signature apron splash. Apollo Crews returned to toss Big E to the floor.
Crews shot to the top rope and hit a frog splash on Sami Zayn for a near fall of his own. Zayn crawled to the corner. Crews charged, but Zayn blocked him. Crews grabbed a capture suplex. Big E returned and grabbed Crews, executing a German suplex with Zayn still attached. Zayn crawled to the apron. Big E rushed toward him, but Zayn caught him with a knee. Big E crawled to the corner. Zayn hit the Heluva kick and covered, but Crews pulled him to the outside.
Zayn argued with the referee. He yelled at Crews, who grabbed Zayn by the hair. Crews punched Zayn repeatedly, then gave him a press slam into the timekeeper's area. Zayn crashed through the barrier and onto the stadium floor. Crews headed back in the ring, but Big E hit him with the Big Ending for a three count.
WINNER: Big E in 12:00 to retain the Intercontinental title
Apollo Crews looked on, shaking with frustration as Big E celebrated. It looked like he was about to attack, but he thought better of it and left the ring.
(LeClair's Analysis: Fun match. I've been saying this for weeks, but Big E and Apollo Crews have great chemistry. Throw the uber-talented Sami Zayn into the mix, and you have a recipe for a really good match. Big E's near attitude is exactly the kind of balance I was hoping he could strike and I've really been enjoying this run. Crews has been impressive, and his big heel turn now seems imminent.)
-Cole and Graves teased tomorrow's Talking Smack, featuring Bianca Belair, Big E, and Adam Pearce.
-Another Seth Rollins vignette aired.
-Edge headed to the ring. "What a week it's been for this man," Graves remarked. He mentioned Edge's most recent triceps injury and eventual Royal Rumble triumph. Cole said Edge told him he didn't think it would be possible to main event WrestleMania gain.
Edge said you can't accomplish something you've never dreamed of. He said he was dreaming all throughout rehab. "I dreamed about coming back home." Edge said he wanted to win the Royal Rumble and main event WrestleMania. "I dreamed of taking back something I never lost." He talked about outlasting 29 other wrestlers, putting him on the precipice of main eventing WrestleMania.
"It's am embarrassment of riches to talk about who I can choose to face," Edge surmised. He listed his potential opponents and said everyone he speaks to give him a different answer – one from his family, one from his friends, and one from "a really nice guy on the corner" named John. Edge was cut off by Roman Reigns' music. Reigns appeared, again with Jey Uso and Paul Heyman at his side.
Paul looked on at Reigns with admiration. Uso seemed to be chomping at the bit for the command to pounce. Edge's eyes darted back and forth from Reigns to Jey Uso. Jey paced behind Reigns. "You had to bring backup?" Edge asked, "are you already sweating me, man?"
Roman Reigns smirked. He said he gave Edge his word. "Without my blessing, Paul won't make a move on you." Edge said he must already be in Roman's head. Reigns never took his eyes of Edge as he told Jey to head to the bus. "I got this," he said. Jey left the ring. Paul Heyman followed.
Reigns stepped to Edge. "You disrespected me, you disrespected my family." He told Edge to acknowledge him as the main event of WrestleMania, and the champion of choice. "Say my name," he growled. Edge chuckled. Kevin Owens appeared out of nowhere, spun Reigns around and gave him a stunner. Edge looked on at a fallen Reigns, put the down the mic, and left the ring. Graves asked who Edge would choose as the show faded out.
(LeClair's Analysis: Good, simple, and effective segment to further the story and plant the seeds for Edge and Reigns should they move in that direction. I understand wanting to get Edge on each of the three shows to tease his potential opponents, but I hope they don't continue to do this carousel for long. For one, it overexposes Edge. More importantly, though, it takes time away from prepping other challengers for the two champions Edge ultimately doesn't choose. As for Kevin Owens, it's hard to imagine this feud with Reigns continuing, but it's also hard to get out of it without yet another match following tonight's events.)
FINAL THOUGHTS: A show bookended by two strong segments, and a solid main event for the Intercontinental title. Otherwise, this felt like a show largely thrown together at the last minute. The Rumble fall out felt less consequential than it likely should have, and it didn't feel like there was much of an effort to turn the page toward Elimination Chamber or beyond. You can hear more of my detailed thoughts and analysis on the show as I join PWTorch editor Wade Keller on the Wade Keller Pro Wrestling Post Show immediately following the show.