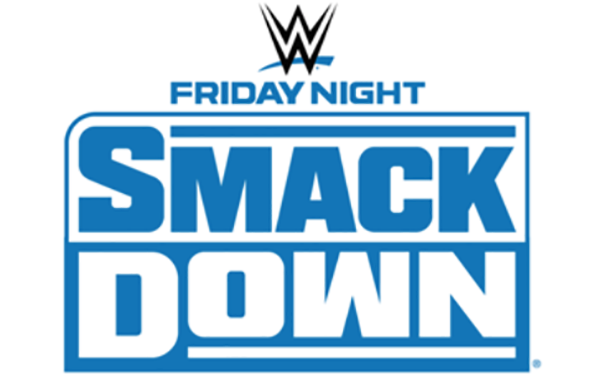 ---
SPOTLIGHTED PODCAST ALERT (YOUR ARTICLE BEGINS A FEW INCHES DOWN)...
---
KELLER'S WWE SMACKDOWN REPORT
MARCH 5, 2021
ST. PETERSBURG, FLA. AT TROPICANA FIELD ("THUNDERDOME")
AIRED ON FOX BROADCAST NETWORK
Commentators: Michael Cole, Corey Graves
Ring Announcers: Greg Hamilton
---
[HOUR ONE]
-The opened with scenes of Edge winning the Royal Rumble and then choosing to face Roman Reigns.
-They went to a wide shot of ThunderDome as Graves introduced the show from "the state of the art arena" ThunderDome.
-Cole stood mid-ring. He said the main event of WrestleMania is scheduled to be Reigns vs. Edge, "but maybe not." He said his guest could change that. He introduced Daniel Bryan, who came out to very loud piped-in "Yes!" chants. He as all smiles. Cole said he's got quite the night as he faces Jey Uso, "Roman Reigns's unhinged cousin,' in a cage match, and if he wins, he'll earn a WWE Title match at Fastlane two weeks from Sunday. Cole said otherwise, he's scheduled to team with Edge against Reigns & Uso. He asked why he shifted his focus away from the tag match to the Universal Title.
Bryan said Cole was making a lot of assumptions. He said nobody even asked him if he wanted to take part in that tag match. He said they assumed he'd roll with the punches, show up, and work his butt off. He said he's not going to be the old Daniel Bryan anymore. He said WWE has that marquee match – Attitude Era vs. ThunderDome, Edge vs. Reigns – and everyone wants to see it except for him. He said he's going to do his damnedest to make sure it doesn't happen. He threw to a video package on what happened at the Elimination Chamber event.
Bryan said he's lost a lot in his career and he's gotten beat up a lot in his career, and after winning the Elimination Chamber and fighting valiantly against Reigns, it shouldn't have been that big of a deal to lose again. He said when Edge speared Reigns after his loss and he pointed at the WrestleMania sign, "never in my life have I felt like such a failure." He said he doesn't have a ton of ambition, according to a WWE test he took. He said years ago he took the test and a woman said he scored the lowest on the test she had ever seen. She asked how it was possible he was so successful. He said the only answer is how much he loves what he does. He said he hasn't felt like he's had to work a day of the last 21 years.
He said it rings true a little because for the last year he's had in the back of his head he wanted to step more into being a full time dad and less being a full time wrestler. He said when he rolled to the floor and Edge pointed at the WM sign and he felt like an absolute failure, it's because he failed himself. He said he put himself on the back-burner, and only then did he realize he had more ambition than that personality test could show. He said that moment is when he realized he should be in the WrestleMania main event.
He said you can tell he loves it because in the last three weeks, he's wrestled more matches than Edge and Reigns have in the last three months. He said they have a total of three matches in the last three months. He said he did a disservice to himself putting himself on the back burner. He said he can be the absolute best. He said beating Reigns at Fastlane is the only way he can main event WM, "and this could be my last chance!" Reigns's music played.
Reigns, Jey Uso, and Paul Heyman walked out. Jey was high energy, smiling and clapping. Pyro blasted. They cut to a break. [c]
-Reigns music faded after the break as he, Heyman, and Jey stood before Bryan center-ring. The boos rang out loud. Reigns said he looks like the same guy, but he doesn't sound like the same guy. He said the way he is talking is confusing to him."Daniel Bryan is ambitious now," he said. "He's driven? No. You're an underdog. You're a little guy. You're a lotto winner. You're the guy who waits on the opportunity and sometimes it works out." Reigns said there aren't many men like him, but he's ambitious. "If I want it, I take it," he said. He said Bryan talks about loving wrestling, but he doesn't love it, he needs it. "Love isn't based off of needs," he said. "Love is based off of service, what you will do for others." Reigns said he loves the business, but he doesn't need it. He said he does it "because everybody needs me." He said Smackdown, the crew, the wrestlers, the cameraman, Heyman, and Jey all needs him. "You need me," he said. He said after Jey beats him, he's going to acknowledge him.
Bryan was about to speak when Jey yanked the mic away. Jey said he has to go through him first, and it isn't going to happen. He said the cage match doesn't lock Reigns out, it locks him in. He yelled that tonight he's going to get him. Jey charged at Bryan, but Bryan hip-tossed him and then threw him out of the ring. Bryan turned back to Reigns, and Reigns was staring down and then he looked up at Bryan as he walked out of the ring.
(Keller's Analysis: Bryan had to make his case for being a serious threat to becoming champion and not just a speed bump in the inevitable Reigns-Edge match. I think he did that. Bryan was really good in his earnest delivery, but maybe it went a bit long even for Bryan. Reigns and Co. were their usual great selves.)
-Graves hyped Bianca Belair vs. Shayna Baszler. Cole threw to a clip of The Street Profits vs. Baron Corbin & Sami Zayn last week. Graves corrected Cole, telling him it's King Corbin, not Baron Corbin.
-The Street Profits came out as red Solo cups poured down. [c]
-Sami came onto the stage and said the Profits scored a fluke win last week. Corbin walked out and said he refused to team with Sami anymore. He challenged one of the Profits to a singles match. The Profits and Corbin agreed to a singles match with Corbin vs. Ford. Cole wondered if the majority of wrestlers scheduled for a tag match decide to make it a singles match, that's all it takes.
(1) MONTEZ FORD (w/Angelo Dawkins) vs. KING CORBIN
Corbin took early control with a barrage of punches to Ford in the corner. Sami hung out at ringside with his documentary crew, complaining and whining. Ford was distracted by Sami at ringside. Corbin rolled him up. Ford kicked out and went for an enziguiri that showed a lot of light but still made a sound. Corbin then hit a sudden End of Days for the win.
WINNER: Corbin in 2:00.
-Sami told Corbin he handed him a victory, so now he should do something for him. Dawkins knocked Sami off the ring apron into Corbin. Corbin yelled at Sami about bumping into him. [c]
(2) SAMI ZAYN vs. ANGELO DAWKINS
They battled back and forth for a few minutes. After a near fall by Dawkins, Sami rolled to the ring apron. Back in the ring Sami avoided a diving Dawkins, then gave him an exploder suplex into the corner. Ford yelled at the documentary crew. Dawkins rolled up a distracted Sami for the three count.
WINNER: Dawkins in 4:00.
(Keller's Analysis: Honesty, WWE's reliance on distraction finishes is past comically overdone and to some other stage of insanity.)
-Sami beat up one of the documentary guys for being part of a distraction that led to his loss.
-Backstage Carmella approached Reginald. She said she took a chance on him while he betrayed her by obsessing over Sasha Banks. He said she doesn't understand and he did it for her. Carmella didn't buy it. She knocked the tray of drinks out of his hands and then fired him.
(3) DOMINIK (w/Rey Mysterio) vs. CHAD GABLE (w/Otis)
Gable blocked a tornado DDT a few minutes in, then landed a Tiger suplex for a two count. Gable went for a top rope moonsault, but Dominik moved. He then countered a Gable pin attempt and rolled up Gable for a the three count.
WINNER: Dominik in 3:00.
-As Dominik celebrated, Rey kicked Otis into the announce table. Rey then slammed Otis into the table with a leaping senton and then retreated with Dominik to the stage. Otis and Gable yelled at them from the ring. Cole called it a much-needed win for the Mysterio family.
-A video package aired on Seth Rollins last week.
-Kayla Braxton interviewed Seth backstage and asked about how the Cesaro Swing last week "seemed to last forever." Seth said it lasted forever because Cesaro is afraid of him and to embrace his mission. "He wanted to embarrass me and humiliate me," he said. "I promise you, I'll never forget that." Suddenly Murphy showed up next to him. Murphy offered to assist him with the Cesaro situation. Seth told him to get out of his face now.
(Keller's Analysis: Is this another case of a babyface wanting to be with a heel, but the heel rejecting them, and now fans are supposed to support the rejected babyface who'd rather be aligned with the heel? Or was Murphy up to something and Seth saw through it?)
-They showed Baszler warming up for her match backstage. [c]
[HOUR TWO]
(4) BIANCA BELAIR vs. SHAYNA BASZLER (w/Nia Jax)
Sasha Banks came out to her music to watch the match. She had some words with Reginald who was on another side of the ring. Baszler worked over Belair's arm early. Belair bodyslammed out of an armbar and then shoulder-tackled her into the corner. Belair kipped up and applauded. She backdropped a charging Baszler. Baszler knocked Belair to ringside at the feet of Reginald. Belair shoved him for mouthing off to her a little. When Belair returned to the ring, Baszler kicked her. Jax was upset that Reginald rolled into her feet. She shoved him, then charged at him. Reginald moved and Jax knocked down Sasha. Baszler went for a Kirafuda Clutch from behind. Belair countered and slammed Baszler to the mat with the KOD (Kiss of Death) for the win.
WINNER: Belair in 5:00.
-After the match, Belair had some words for Sasha and Reginald. She told Sasha to take care of Reginald. Reginald held Sasha's hand and smiled. She smiled, but then slapped him and told him to stay out of her bi-ness. Reginald was distraught at ringside as Sasha sauntered backwards up the ramp.
-Jey Uso sat nervously next to Reigns. Reigns said if Uso wins, the Universal Title is safe until WrestleMania, but if he loses, he'll have to defend his title at Fastlane. "That's fine," he said. But he said if Uso loses, he'll embarrass not just himself, but his family. He warned him not to do that.
-Graves plugged Bryan vs. Uso. [c]
(5) MURPHY vs. CESARO
Seth said he was there to improve on the TV show and bragged up his coat. Seth was impressed and wanted to step up next week, inspired by Seth. Murphy got in some offense in the opening minute. Cesaro made a comeback and tossed Murphy around. Seth complained that Cesaro has never swung anyone longer and he did that just to embarrass him. Cesaro gave Murphy a Cesaro Swing and then applied a sharpshooter for the tapout win.
WINNER: Cesaro in 4:00.
-Backstage Reginald knocked on Sasha's door. He asked her what was going on. She yelled "no" at him and slammed the door shut. He was crestfallen and began leaving with with suitcase. Baszler smelled him and said he "reeks of failure." She asked if he was thirsty for a fight. Jax asked Baszler to back away because she thinks he's kind of cute. [c]
-A video package aired on Big E's injury at the hands of Apollo Crews. The screen said Big E would return next week.
-Cole plugged a Goldberg documentary on WWE Network and a documentary called "Heaven" on a girl who won a title in high school wrestling against boys. Both premiere Sunday.
-Apollo Crews walked out with two men in camouflage. Graves said Crews dropping his affable personality could help him go to great places. Crew said people are unhappy with the new Apollo, but he said this is the real Apollo. He said it's his real voice and he's a real African-American. He said when he was younger, he was ashamed of his family heritage so he could fit in. He said society didn't accept him for who he was, and that's all he wanted. He said people mocked him and asked if he lived in a jungle and rode lions to school. He said the truth of who he is resides in the stories his father told him about their Nigerian ancestors who dominated everyone who stood up to them. He said when Big E disrespected him, he'd hear his ancestors in his head telling him to stand up and defend his birthright. He said he did what he had to do. He said he is very happy Big E is coming back next week because he's no longer the man he once dismissed who just tried to fit in. He said he proudly stands out now. He demanded a rematch for the Intercontinental Title. He said Big E will fall before his feet and he will leave him a broken man for the rest of his life.
(Keller's Analysis: I'm totally fine with Crews's new gimmick. It feels, well, gimmicky, but he's a good upper-mid-card talent and this character gives him the best hook he's had to date to hold that spot.)
-Backstage, Natalya and Tamina were yelling at Sonya Deville and Adam Pearce. They didn't like being overlooked for the Women's Tag Team Title match at Fastlane. Pearce didn't have a good answer. He just said it was the decision that was made. He walked away. Sonya told them she would have made a different decision.
-Kayla interviewed Uso backstage. Bryan jumped him and then stood over him before walking away. [c]
-Bayley hosted "Ding Dong, Hello" in the backstage ring. She said she'd be introducing a new bit, a takeoff on "mean tweets," but they'll be "sweet tweets" since everyone loves her. She read fake tweets complimenting her, including implying Ellen tweeted her. She got to one that upset her. She wrinkled it and stood and tried to keep her composure. She left out the door and slammed it.
-Bryan made his ring entrance as Cole explained the stakes. Then Reigns walked to the ring with Heyman. Heyman brought Reigns a chair to sit on. [c]
(6) DANIEL BRYAN vs. JEY USO (w/Paul Heyman, Roman Reigns) – Cage Match

Uso threw Bryan into the side of the cage early. They battled on the top rope. Uso jumped down and then crotched Bryan on the top rope. Bryan made a comeback a minute later and climbed to the top rope. Uso again knocked him off balance. He stomped away at Bryan's knee and hung him upside down in the corner. They battled to the top of the cage briefly. Uso put Bryan on his shoulders and drove him off the top rope with a Samaon Drop to the mat. Both were down and slow to get up. [c]
Back from the break, they were battling on top of the cage. Jey knocked Bryan down and then landed a springboard frog splash for a two count. Jey tried to climb out of the door, but Bryan grabbed his boot. Bryan caught Jey with a cradle for a near fall. Jey countered with a mount and some heavy forearms. He catapulted Bryan into the side of the cage. Jey climbed the cage. Bryan met him up there again. Bryan headbutted Uso as the camera showed the angle from the floor upward, giving the impression they were ten stories high. Jey kept Bryan from dropping to the floor. They battled again on the top rope. Bryan gave Uso a butterfly suplex and then applied the Yes Lock. Uso grabbed the bottom rope, but there were no automatic rope breaks in this match. Uso tapped out.
WINNER: Bryan in 14:00.
-Cole said Bryan's Road to WrestleMania is here. He celebrated as Reigns glared at him from his chair at ringside.
(Keller's Analysis: That sets up a big Fastlane main event with high stakes. There's more interest there than in an Edge & Bryan vs. Reigns & Uso tag match. They've done a nice job making Bryan seem like a viable threat when a month ago he wasn't.)