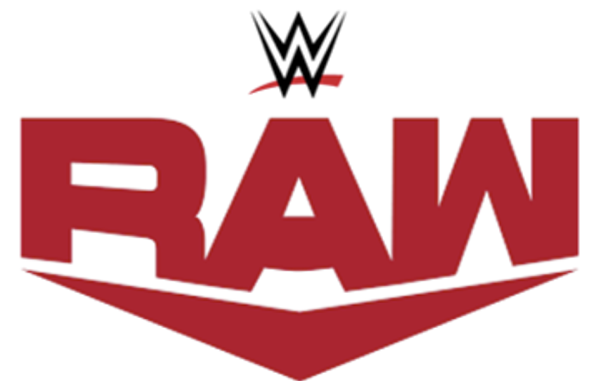 ---
SPOTLIGHTED PODCAST ALERT (YOUR ARTICLE BEGINS A FEW INCHES DOWN)...
---
WWE MONDAY NIGHT RAW TV REPORT
SEPTEMBER 20, 2021
RALEIGH, N.C. AT PNC ARENA
AIRED ON USA NETWORK
REPORT BY BRUCE LEE HAZELWOOD (@B_Lee253), PWTORCH CONTRIBUTOR
Commentators: Jimmy Smith, Byron Saxton, Corey Graves
Ring Announcer: Mike Rome
Backstage Correspondent(s): Sarah Schreiber, Kevin Patrick 
Tonight after the show, join PWTorch.com editor Wade Keller and guest co-host Jake Barnett of ProWrestling.net to break down the show with live callers and emails.
•STREAM LIVE HERE ABOUT 5 MINUTES AFTER THE SHOW CONCLUDES
•CALL: (347) 215-8558
•EMAIL COMMENTS/QUESTIONS: wadekellerpodcast@pwtorch.com
•IF YOU DON'T LISTEN LIVE, SEARCH "WADE KELLER" ON YOUR PODCAST APP TO SUBSCRIBE AND THEN DOWNLOAD OR STREAM THE FULL SHOW AN HOUR OR SO AFTER RAW
---
[HOUR ONE]
-The show began with a recap video of last week's main event and Big E's cash-in after Bobby Lashley successfully retained over Randy Orton. They showed Lashley attacking Orton after the match and hurting his knee (kayfabe, and done absolutely well) followed by E cashing in and winning his first WWE Championship. This part of the video had some good rap music you might have heard in a Fight Night game, which (to me) added to the moment. They showed shots of the crowd erupting for E's victory, and his celebration with his The New Day brethren.
-Jimmy Smith welcomed viewers from North Carolina State University at the PNC Arena in Raleigh, North Carolina. He hyped the main event six-man tag team match between The New Day and The Bloodline. Big E then did his usual The New Day intro and said clap for your, "world famous reunited New Day: Kofi Kingston, Xavier Woods, and me, your new WWE Champion, and feel the power!" The New Day music played as all three made their entrance for the first time since the split. Kingston & Woods entered first, then waved in E, who got big cheers.
E had a serious look on his face as Woods draped the ropes and played the trombone. E took a mic as his team members stood in awe and celebration of the new WWE Champion. A "Big E" chant started. He took it in for a bit, pounded his chest, and a "You deserve it chant" started. He looked emotional as his team members encouraged him. E said y'all (the fans) are the best. He said today is not November 25th, but he is here to give thanks, thanks to everyone who chanted "New Day Rocks" and even those who chanted "New Day Sucks." He said he's thankful for everyone who supported him as he climbed the ladder and grabbed the contract, and beyond grateful for everyone who lost their minds when he became the new WWE Champion. He said he's thankful for everyone below the heavens and one incredible friend above (Brodie Lee/Luke Harper).
He said tonight they're going to have to cut the celebration short because they have town business with The Usos (boos) and their friend, their cousin, The Tribal Chief, The Head of the Table, Roman Reigns (bigger boos). He said Raw is our show, and tonight we send The Bloodline packing and do you know why? A "New Day Rocks" chant started. Reigns' music hit to boos and one screaming fan who loves her some Roman Reigns. He entered with The Usos and Paul Heyman in white versions of their tee. The Usos and Heyman held the titles up as Reigns calmly walked down the aisle to the ring. Reigns held up his title in front of E, who responded by lifting his right in Reigns' face, showing no fear and only confidence. It's not a main event; the six-man tag match is next! They cut to break. [c]
(1) THE NEW DAY (Big E & Kofi Kingston & Xavier Woods) vs. THE BLOODLINE (Roman Reigns & Jey Uso & Jimmy Uso) – Six-man tag team match
Kingston and Jimmy Uso began the match as Jimmy took the advantage with a shoulder tackle and posed to the crowd. Reigns did the same from the apron, saying they were number one. Kingston hit a go-behind into a side headlock and then a hammerlock, then arm wringer. He was tossed into the corner, but flipped out of a monkey flip onto his feet and hit a dropkick for a two-count. After a snapmare, he tagged in Woods as they hit a PK-forearm-dive-diving elbow combo for a two-count. E tagged in to a pop as he hit an assisted clothesline for a two-count.
He tagged in Woods, who attacked the left arm until Uso used a headbutt and right hand to force Woods into their corner. Jey Uso tagged in and laid out Woods with a right hand. He hit a bodyslam, mushed Woods' head as he taunted him, but missed a clothesline as Kingston hit a blind tag and a springboard frogsplash-crossbody for a two-count. Jey tagged in his brother, who tagged in Jey again, as they worked the midsection of Kingston. Jey whipped Kingston into their corner, but Kingston took out Jimmy. Reigns took Kingston out, slammed him into the announce table, the post, then threw him over the announce table as they cut to break. [c]
Jey Uso was in control of Kingston as they returne, hitting a big right hand, but Kingston sent Jey to the outside. Kingston crawled to his corner, but Jey reentered and tagged in Jimmy Uso, who superkicked Woods off of the apron. He then pulled Kingston away from E, but Kingston hit a step-up diving double stomp off of the top rope to the chest of Jimmy Uso. The crowd chanted for The New Day as the two mutual champions tagged in to LOUD reactions from the crowd. They slowly approached each other, talking smack, with Reigns throwing the first punch.
They traded blows until E hit his triple belly-to-belly suplex combo. He set for the big running splash, but he clotheslined Jey off of the apron, then ate a Rock Bottom from Reigns, though Reigns remained standing, so more of a standing uranage for a two-count. Reigns set for the Superman Punch, but E caught him into another belly-to-belly, then hit his big running splash. He then clapped, setting for The Big Ending. Reigns slipped out, then E sent Jimmy Uso over the top. Woods tagged in as E assisted Kingston to splash The Usos on the outside. Reigns hit E with a Superman Punch, then switched to Woods. Woods hit a superkick for a two-count.
Lashley came down (in a sweat) and took out the Woods and The Usos on the outside, but the ref never called the bell. Regins hit a spear on Woods after Woods was distracted by Lashley's destruction. Victory: The Bloodline. As Reigns was celebrating, Lashley hit Reigns with a huge spear, leaving Reigns laying in the ring. He then went outside and hit a running spear on E through the timekeeper's area to "oohs" and "aahs" from the crowd. His music played as he glared around the ring. They cut to break. [c]
WINNER: The Bloodline at 13:02 (spear)
(Hazelwood's Take: Knowing that the match would end in some kind of non-finish or distraction finish, this match was very good for what it did to advance multiple stories. The crowd really popped for the moment between E and Reigns, and though they shouldn't do it, it seems more likely now that E will face Reigns at Survivor Series. The New Day also seems like they're set to face The Usos at Survivor Series. Finally, Lashley looked dominant in taking out everyone and leaving both main champions, including the one who took his title a week ago, laid out and looking helpless. This sets the table for Lashley to head to Smackdown and take on Reigns with Corey Graves mentioning how Lashley felt disrespected by Reigns.)
-They returned with a recap of the ending moments of the match with Lashley's involvement, Reigns' victory for The Bloodline, and Lashley laying out both Reigns and E. They cut to the back where Lashley was walking as he barged into the office of Adam Pearce & Sonya Deville. Lashley said he's not down with E either. He said E came down and cashed in when he was obviously hurt ("Look at my knee, I'm hurt!"). He said this show is about him, the real champion. He said he defeats E and Reigns everyday, and this is The All Mighty Era, and it never stops. He glared at them then walked away.
-Smith shifted to discussing how M.V.P. suffered a broken rip from Orton's RKO last week. They showed Orton in the back with his headphones on as Riddle approached saying he synced up their Spotify playlists. Orton removed his headsets, then Riddle said they can jam out later. He said he knows Orton is hurt right there (in the heart) after what happened last week,  but he's The Viper, so no one stands a chance against him. He asked if his animal would be a mongoose or a wildebeest. Orton said listen, how about Riddle keeps Omos busy tonight with his family safari story while Orton does his very best job to break a few of A.J. Styles' ribs. He then said hey, by the way the headphones, they're pretty cool, thanks, then put them on as Riddle sang Orton's theme song. Orton shook his head.
-Eva Marie made her entrance as Graves predictably hyperventilated. Smith said it's been a one-sided rivalry as they played a replay of Marie's attack on Doudrop a month ago with the equipment crate. Byron Saxton then narrated Doudrop attacking Marie before the match and declaring herself the winner three weeks ago. Graves discussed last week's match that saw Doudrop emerge victorious. They cut to break hyping the match. [c]
-They returned with Marie's music still playing in a darkened arena. They finally lit up the ring just before Doudrop's music hit (it doesn't sound any better after a couple of weeks). Marie took a mic before the bell and said she's not one for shaming or negativity, but look at her, then look at her again, and look at Doudrop. Marie said she's put together while Doudrop is a mess. She said girls like you can never be a woman like me.
(2) EVA MARIE vs. DOUDROP – Singles match
Marie immediately fled the ring, then kept running as Doudrop chased her in then out of the ring. Marie escaped toward the entrance, then slowly reentered the ring where Doudrop cut her off. Marie raked the eyes, then hit a few forearms. She tried for a crossbody, but Doudrop slammed her, hit a senton, then her running crossbody to a seated Marie for the victory.
WINNER: Doudrop at 1:18 (running crossbody)
-They cut to Pearce & Deville in the back as E rushed in screaming that he wanted both Lashley & Reigns tonight, and for them to make it happen. They looked frustrated as he stormed away.
-Orton's music hit as Saxton mentioned he is a 14-time World Champion. RK-Bro entered together for Orton's match with Styles. Orton received a big pop as Mike Rome announced his name. They did Orton's pose in the ring (Riddle kneeling) before Orton did his usual champion pose from the second turnbuckle. Graves reminded viewers this is a former WrestleMania match as they cut to break. [c]
(Hazelwood's Take: OK E, I see you. That's what I like to see.)
-They returned with a commercial for the WWE Draft on Oct. 1 (Friday) and Oct. 4 (Monday).
-They cut to Pearce & Deville who were both on the phone. Heyman entered and said Lashley gets in the face of people who run the show and yelled and bitched and moaned, and E did the same, but he does not do the same. He carries a message from The Tribal Chief. Pearce said let me stop you right there, then he and Heyman got into a shouting match. Deville announced the triple threat match, Pearce said it was official, and Heyman walked off with a smile on his face. Hmm….
[HOUR TWO]
-Styles & Omos made their entrance as they cut back to the entrance area. They showed a graphic confirming the triple threat match for the main event.
(3) RANDY ORTON (c) (w/Riddle) vs. A.J. STYLES (w/Omos) – Singles match
They locked up with Orton cinching in a side headlock. He maintained the hold for a while as Style tried to roll out of it only for Orton to turn it into a quick pin for a one-count. Styles regrouped and worked an arm wringer as he worked the left. Orton rolled through and turned the tables on Styles, working the arm of Styles. He turned it into a hammerlock, but Styles grabbed the ropes; he yelled for the ref to get Orton off.
Styles kicked the gut and hit some chops in a corner, then escaped an RKO as Orton ducked a clothesline out of the corner. Orton then looked at Omos and taunted him. Orton hit a snap suplex for a one-count before doing the old Randy Orton stomps on the appendages. He made another cover for a two-count. Orton went for a rope run to kick Styles, but Omos grabbed Orton's foot and tripped him. The ref didn't see it, but didn't act dumb and ejected Omos. Omos suddenly grabbed Riddle and hit a short European uppercut. Styles hit a distracted Orton with a running knee, sending him out, then hitting the Phenomenal Forearm to the outside as Omos fist-bumped him and walked away. They cut to break. [c]
Orton was punching Styles in the face, but got caught with a chop block as they returned. Styles turned to attacking the left leg after working the arm early in the match. He ground his boot into Orton's knee in a corner. Styles ducked a clothesline, but his momentum took him into the middle turnbuckle head-first. Orton took over, but Styles took out his leg on the corner ten punches. Orton then slipped an ushigoroshi and hit some strikes, including a European uppercut. He then hit his snap powerslam for a two-count after Styles kicked out the knee. Orton was working out his knee after the pin attempt.
Orton lifted Styles the a top rope by the announce table, setting for a superplex. Styles dropped to the apron, but Orton hit him with a clothesline. He set for the draping DDT, but Style pulled his throat across the rope. Styles went for the Phenomenal Forearm, but Orton prevented the jump so Styles shifted to a rear naked choke/sleeper hold. Orton shoved Styles into a corner to break the hold (veteran move said Smith). Styles went for a tornado DDT, but Orton threw him off then carried Styles to hit a modified exploder/overhead suplex for a two-count.
Styles hit a double throat chop on the feet, then hit his patented strike combo, culminating in the Pele kick for a two-count. Styles slowly rose to his feet to as he regained some stamina. He set Orton for the Styles Clash, but Orton turned it into a pin attempt for a two-count. Styles immediately hit a sliding forearm, then a lionsault/Asai moonsault for a two-count. He set for the Forearm again, but went after Riddle with a kick. He tried, saw Orton going for the RKO, then dropped. They both pointed at each other (Spider-Man meme, said Graves). Orton turned it into the draping DDT and RKO for the victory to a big pop.
WINNER: Randy Orton at 14:55 (RKO)
-They shifted to a video on the partnership and relationship between Nia Jax & Shayna Baszler, including being Tag Team Champion and then the rift that was caused by Reginald (now Reggie) who was noticeably absent from the video. They recapped how both cost each other a match against Women's Champion Charlotte Flair over the last two weeks. Jax's music hit as she entered for her match against her former partner. They cut to break hyping the match. [c]
(Hazelwood's Take: As expected from Orton and Styles, and as they've done on Raw before, they put on a great match. The story told was one of trying to one-up the other, knowing each other so well, and that "Spider-Man meme" moment was a great visual to enhance the story. It's clear the fans are behind this RK-Bro Orton and that will make the eventual implosion between the two that much more effective.)
-They returned with a Connor's Cure package with "Princess Nora."
-Jax was waiting in the ring as her music still played. Smith reminded viewers that the triple threat match was official. Baszler then made her entrance.
(4) NIA JAX vs. SHAYNA BASZLER – Singles match
Jax just glared at Baszler as the latter paced. Jax said she made Baszler. Baszler told her to shut up, then Jax lifted her and yelled see how easy that was? Baszler responded with kicks, but Jax hit a shoulder breaker for a one-count. Jax then splashed her in the corner, but Baszler didn't back down. Baszler used the Muy Thai Plumb and hit a series of knees, then a kick to drop Jax to a knee. She hit a lifting knee and locked in the Kirifuda Clutch. Jax lifted her, but Baszler slipped off, hit some more kicks, and went for the Clutch again. Jax lifted her into a Samoan drop, but Baszler held on. Jax screamed, then passed out.
After the match, she attacked Jax on the outside. She removed the top set of stairs, then kicked Jax right in the mouth. She set Jax's hand inside the steps, then stomped on the elbow with the hand inserted. Graves said you could hear the pop as Jax screamed in agony. Baszler took her arm, stepped on the hand with her foot as Jax begged her not to do it, then Stomped on Jax's arm. She screamed like it was the worst pain of her life. Refs and the trainer came out to check on her. Baszler looked like she might have been thinking about it before each strike, but she followed through. They cut to break. [c]
WINNER: Shayna Baszler at 2:20 by technical submission (Kirifuda Clutch)
(Hazelwood's Take: I really liked the more realistic nature of what happened in that match between the two. They basically told the story of the only way for Baszler to win was to choke out Jax, and she did just that. The attack after the match was brutal, and I can still hear Jax's screams of agony. Please, WWE, give me THIS version of Baszler!)
-They returned with a video of Marie on American Ninja Warrior Junior, calling her a huge fan. They hyped it on peacock.
-Graves shifted to a replay of the attack by Baszler after the match to Jax's arm, calling it "heinous." They focused on Baszler's face after the attack, which seemed regretful.
-Mustafa Ali's music hit as he and Mansoor entered to no reaction for a tag team match. Humberto Carrillo and Angel Garza entered next, the former foes-turned-partners. They played a pre-recorded video where the cousins said they're teaming up because no team is stronger than family. Garza said you're looking at two of the most handsome and charismatic wrestlers in WWE today.
(5) MUSTAFA ALI & MANSOOR vs. HUMBERTO CARRILLO & ANGEL GARZA – Tag team match
Ali began with Garza, who dropkicked Ali out of midair, then removed his white tights and threw them at Ali. Carrillo tagged in as they hit a double team hip toss into a rope assisted face-first flam for a two-count. Carrillo and Garza were in purple. Carrillo put Ali in a rear chinlock, but Ali began to fight out until Carrillo slammed him into the mat. Ali then slipped a suplex and hit his tornado DDT from the second rope. He tagged in Mansoor as Garza tagged in.
Mansoor hit a clothesline, then an enziguri. He hit a corner clothesline and tagged in Ali. They hit a double team double stomp, but Carrillo broke up the pin. Mansoor sent him outside, but Carrillo dodged him and sent him into the barricade. Ali came out and sent Carrillo into the barricade, but Garza came out and launched Ali into the post chest and face-first. Carrillo locked in a last chancery as Garza hit a running dropkick. Carrillo made the cover for the victory.
WINNER: Humberto Carrillo & Angel Garza at 2:52 (last chancery-dropkick combo)
-Saxton then shifted to Karrion Kross. A vignette played with highlights. He said the destruction he's created has become a discussion. He said he will pulverize everyone around him and force them to fall and pray.
-Nikki A.S.H.'s music hit to no reaction as she and Rhea Ripley entered. They both had mics. A.S.H. said before they face Natalya & Tamina for the Tag Team Championship, they wanted to come out and talk to the WWE Universe about Connor's Cure. There was a light clap. Ripley said Connor inspired the WWE to join the fight against pediatric cancer and that they've raised millions of dollars for Connor's Cure (she slipped up a bit and may have forgotten a line or two, but seemed like it was due to being emotional; maybe pediatric cancer has impacted her life?). A.S.H. said they want to do two things. First, dedicate their match to the kids, to everyone that's been affected by pediatric cancer, and everyone who supported Connor's Cure. Secondly on three, put your arms in a V and say "Victory!" The crowd obliged. They made their way to the ring.
(Hazelwood's Take: Ripley messing up because of her emotions was the MOST human and realistic thing she's done since being on Raw. On the tag match, it wasn't much, but it did display two things. First, the awesome selling ability of Ali, and second, the potential of Carrillo and Garza. I think there's more to Carrillo than tag team, but this is a great way to build him up as he tries for another singles title in the future.)
-They returned with Rome announcing the match and introducing the challengers, who were waiting in the ring with Ripley's music playing. The champion entered to Natalya's music. They showed A.S.H. defeating Tamina last week in what was reported to be a botched finish. They also showed Ripley defeating Natalya later in the night as A.S.H. helped thwart Tamina.
(6) NATALYA & TAMINA (c) vs. RHEA RIPLEY & NIKKI A.S.H. – Women's Tag Team Championship match
Tamina immediately went after A.S.H., then knocked Ripley off of the apron. Natalya made a blind tag, then they hit a Hart Attack. Ripley broke up the cover. Tamina sent Riple over the top and to the outside. Natalya cornered A.S.H. and they went to work with quick tags, with Tamina hitting a Samoan drop to end the flurry. She then climbed for the Superfly Splash, but A.S.H. got the knees up (it didn't look good). Ripley was still recovering, so there was no tag to make.
Natalya tagged in and hit her assisted atomic drop into the running basement dropkick. Tamina tried to take out Ripley, but Ripley hit a rolling senton. She then hit the Riptide to Tamina on the apron. Natalya was distracted, so A.S.H. rolled her up for the victory.
WINNER: Rhea Ripley & Nikki A.S.H. at 2:31 (rollup) to become NEW Women's Tag Team Champion
(Hazelwood's Take: I initially thought this would happen at Extreme Rules, but their momentum was already dwindling. Having them win here gives them and the women's tag team division a needed jolt in the arm because as much as people, including myself, respect Natalya & Tamina, their act was just not getting very much reaction from the crowd. The only thing worse than go-away heat is apathetic responses, so this is something different at least.)
-They shifted to last week when Alexa Bliss gifted Charlie to Flair, Flair throwing the doll at Bliss, and Bliss attacking Flair. Bliss made her entrance for "Alexa's Playground" as they cut to break. [c]
[HOUR THREE]
-They returned hyping the title match at the pay-per-view. Bliss said the friend they're inviting is a real doozy, but has a special place in her heart. She introduced Flair, who sauntered out in a nice red leather fit. She had a cameraperson lower the ropes for her. She held out her hand and waited for a mic to be given to her. Bliss told her to have a seat on the rocking horse, where the mic was placed. Flair said she would rather not and instead remind people that once upon a time, Bliss was a competitor. She asked Bliss to do whatever hocus pocus she has planned, and Bliss called her the fun police. Bliss said there are no tricks up her sleeve since they're short!
Bliss said she noticed Flair didn't bring Charlie with her. A "We want Charlie" chant started. Bliss then pulled out Charlie from a hiding spot, smiling to the crowd as a "Charlie" chant started. Flair told them to stop because they're embarrassing themselves. She said she doesn't want Charlie (they booed), and she said she wanted Bliss, the former Five Feet of Fury and Mean Girl, former Women's Champion. She said all of this is a pathetic attempt to hide how fragile, how delicate she really is. She said Lexy, we all know she's broken and that's why she hides behind all this stuff. She said Bliss used to walk to the ring with a title in her arm and now she walks with a doll in her arm. She asked how it feels that the doll is more popular than her?
Flair said now that they're on the same show, she finds her mind games a joke, and wonders how she went from the main event of WrestleMania to a playground on Raw. She said she's gone from beating nightmares and almost superheroes to beating up a dress up kid. She said it's her job to beat some sense back into Bliss, so does she want that tonight or Sunday at the PPV? Bliss said, "Oh my gosh, we GET it." She asked if Flair ever gets sick and tired of hearing the same stuff? She said yes, Flair's won the most titles of any other woman, but also lost more than any other woman. She said since they're getting so personal, without a title, who is Charlotte Flair? She said nobody knowns because Flair doesn't know. Without a title, she doesn't have anything to brag about, and to be honest, she doesn't need to play mind games since Flair's insecurities are stamped on her forehead.
She said Flair is so scared the title would just move on without her. The fans wooed, and Bliss said that's not even originally oyurs. Flair said let's not talk about originality. Bliss said Charlie was a pity gift because even a self-centered bitch like her deserves happiness. She said at least she knows who she is and doesn't need to desperately grasp at titles to be relevant. She said call her crazy, but at Extreme Rules, you will call her champ. Flair mocked Bliss' question with a smile, and said Bliss will never find out. She slapped Bliss, who responded by jumping on Flair. Flair threw her off, removed her heels, and hit a big boot to Bliss. Flair turned to Lilly, but Bliss jumped on her. Flair threw her off, then grabbed Charlie. She looked at the doll, then decapitated Charlie. She dropped the head on Bliss, threw the body away, then turned to Lilly. Bliss jumped on her again, then hit her DDT on Flair, who rolled out. Bliss momentarily sat cross-legged, then grabbed Lilly. Flair retreated as Bliss' music played.
-In the back, they showed Drake Maverick with Operation 24/7, dropping a net onto Reggie. R-Truth, Akira Tozawa, and Drew Gulak were in the meeting. Maverick said Gulak, run distraction; Tozawa, you're a ninja; Truth, drop the net. Gulak approached Reggie, but they dropped the net on Gulak. Reggie flipped and leaped away, including from about 12 feet in the air, then escaped. Maverick said he gave the signal, he gave the word. Truth said naw, you said the word was, "Now, dog."
-The announcers shifted to voting for The Miz on Dancing with The Stars.
-Jeff Hardy's music hit for his match against Sheamus to a good pop. They cut to break. [c]
(Hazelwood's Take: This Bliss, which we saw the beginnings of last week, works so much better. She's that bit of facetious snark that so many millennials, like myself, connect with because that's kind of a signature of millennial comedy. She also raised fair points, especially the question about Flair, since it's something most everyone has been asking during Flair's entire WWE run. Do I expect much from their match on Sunday? No, but Bliss is better than most. Flair bringing up Bliss being "fragile" and "delicate" is one of those that crosses kayfabe yet also can play a believable role in their feud; how does this display during their match on Sunday, for example?)
-They returned with Damian Priest joining the announce desk as Graves reminded viewers of the stipulation. Sheamus then made his entrance. Side note: Sheamus and Omos both dress like they're street fighters from 1920s England/Ireland.
(7) SHEAMUS vs. JEFF HARDY – If Hardy wins, he is added to the United States Championship match on Sunday
Sheamus shoved Hardy into a corner, then popped him in the mouth. They reset, but Sheamus used a side headlock takedown, then another, before Hardy was sent to the mat with a shoulder tackle off of a rope run. However, on the feet, Hardy took out Sheamus with strikes and a basement dropkick to the knee. In a corner, Sheamus reversed position and landed a hard body shot. From the apron, he hit a shot to the small of the back, but Hardy hit a Stunner across the top rope, sending Sheamus to the floor. Hardy leaped off of the steps, but Sheamus caught him and dropped him on the apron. He removed his mask and hit a clothesline as they cut to break. [c]
Hardy sidestepped Sheamus, who ran into the post, as they returned. Hardy flew off of the rope with a clothesline, then hit his leg drop across the body and basement dropkick, then a side Russian legsweep. He went to the second rope and hit a big splash for a two-count. Hardy then hit a drop toehold into the turnbuckle, but Sheamus hit a big double boot as Hardy elevated himself. Sheamus then went to the top rope and hit a big clothesline for a two-count. Sheamus was bleeding profusely from the nose as the announcers noted Sheamus was the one who removed the mask.
Hardy hit some elbows, but Sheamus blocked the Twist of Fate and hit a pump knee for a two-count (sloppy cover from Sheamus). Sheamus went for the cloverleaf, but Hardy fought out. He dodged a Brogue Kick and hit the Twist of Fate. He went to climb for the Swanton Bomb, but Sheamus put the knees up; ouch. Sheamus went for White Noise, but Hardy turned it into a sunset flip for the win!
Sheamus went after Priest and said it was his fault after the match, and they just went at each other. The refs tried breaking them up, but Priest leaped off of the apron to inflict more punishment. Sheamus then shoved Priest into the post. Back in the ring, they went at it, and Priest got the better by clotheslining Sheamus over the top. They then hyped the main event as the two were still beating on each other! They cut to break. [c]
WINNER: Jeff Hardy at 9:00 (sunset flip) to make the United States Championship match at Extreme Rules a triple threat match
-They returned with a recap video of the ending to the first match with Lashley's involvement and attacks to both E and Reigns. Reigns' music hit as he entered first with Heyman only. He walked quickly to the ring, with a purpose. Lashley entered next, still with his awesome Tron (thank you!), looking confident. Saxton hyped Reigns' match with Finn Balor for the Universal Championship on Sunday. E then entered next to a good pop. He walked to the ring staring daggers at both of his foes.
(8) BIG E (c) vs. ROMAN REIGNS (c) (w/Paul Heyman) vs. BOBBY LASHLEY – Triple threat match
E immediately entered and was attacked by Lashley, but he fought him off and then sent Reigns outside. He pounded on Lashley across the apron, then hit his big splash on the apron. Reigns then hit the drive by to E. They cut to break. [c]
Lashley was working E in a corner and taunting Heyman & Reigns on the outside as they returned. E reversed a whip, hit a leapfrog, then a back elbow to Lashley for a two-count. He grabbed Lashley and put him into an abdominal stretch and began pounding on the side to the beat of New Day Rocks. Reigns reentered and broke it up with a punch, then sent Lashley outside. E reversed a whip, but Reigns exploded out with a clothesline for a two-count with about 15 minutes left in the show. Reigns went for the drive by on Lashley on the outside, but Lashley nailed a clothesline to the flying Reigns instead. He reentered the ring for a two-count.
He pounded on Reigns in a corner, then hit running shoulder tackles to the midsection of both men. He went for another on E, but E hit his corner uranage for a two-count; it was impressive considering Lashley's size. Reigns then countered E with a big Samoan drop for a two-count. All three men moved slow to sell the impact of the match. Reigns hit his corner clotheslines to Lashley in the corner, who paused, then lifted Lashley to the top. He set Lashley's feet on the outside of the ropes, then climbed. Lashley punched Reigns away, but Reigns came back with a big right of his own, staggering Lashley. Reigns began to climb (I feel a tower coming) for a superplex, then E came in for a powerbomb. All three men hit the mat with the powerbomb-superplex combo as they cut to break. [c]
Reigns was methodically approaching and clotheslining E in the corner as they returned. He taunted the fans, saying it's his show, as some fans taunted him back. Reigns whipped E hard into a corner, but E caught him and hit a belly-to-belly, then an overhead version, then his third. He went for his running splash, but Lashley grabbed his leg from the outside and sent him into the barricade. He yelled at E before reentering the ring. He hit Reigns with a big flatliner, then set for a delayed vertical. He lifted Reigns and held him there for a good eight seconds before hitting the suplex for a two-count! That was impressive considering the size and weight of Reigns.
E reentered and slipped a Dominator to hit a belly-to-belly, then took out Reigns. He laid them both next to each other and hit his running splash across both! He pinned Lashley for a two-count. The crowd chanted "New Day Rocks" as E went for his spear to the outside, but Reigns hit a knee. Lashley then hit his big spinebuster, but Reigns sent him into the post. He pinned E for a two-count. With Lashley on the outside, Reigns set for the Superman punch to E, but E dodged and hit The Big Ending. Lashley pulled E outside! He tossed E into the barricade, then hit his big spinebuster through the announce table!
Lashley reentered the ring and set for the spear to Reigns. Lashley went, but Reigns hit the Superman punch for only a two-count. He wasn't able to get a good cover. The crowd began a loud "This is awesome" chant. Reigns then began pacing the ring and preening to the crowd as he set for his spear, but Lashley hit instead! E then broke up the pin! Wow! Lashley looked for The Hurt Lock, but E fought it off for a bit. Reigns hit a Superman punch to Lashley to break the hold. E then sent Reigns outside and hit his spear through the ropes! He tossed Reigns back inside and hit The Big Ending, but Lashley broke up the pin with a chair! Lashley swung away at E, hitting him over and over, bending the chair over E. Lashley turned around into a spear as Reigns won the match with about a minute left in the show. The show ended with Reigns posing.
WINNER: Roman Reigns at 20:15 (spear)
(Hazelwood's Take: That was a fantastic television main event, even considering the multiple breaks and the triple threat stipulation. All three men really made it feel like it was a main event, hitting high impact moves from the beginning and throughout the match. They removed E from the match at the end in a great way to still keep him strong, and Lashley looked dominant yet overzealous in his focus on E for taking the WWE Championship for him. I think the story told in this match works, and there were actually a few times I thought Reigns might take the pin. Reigns shouldn't take a pin or submit until he loses his title; when that is, who knows.)
FINAL THOUGHTS: Dynamite taking over Raw in the demos is probably the best thing that could have happened to this show. The last few weeks have been far better than the show I have been covering since November 16, 2020. There are still some questionable things, like having Marie on television or the entire 24/7 Championship thing, but there seems to have been more attention paid to the little details in building stories the past few weeks. The changes to the character presentations of Bliss, Baszler, E, and others have really improved both those wrestlers and the overall level of the show. There still haven't been any "extreme" stipulations announced for this Sunday unless you count the new triple threat United States Championship match as "extreme" with no DQ, so it will be interesting to see if any are announced and if so, how: social media, Smackdown, or both? Finally, with the Draft only 11 days away, the big question is do the past few weeks represent a moment where WWE felt the heat or can they maintain that post-Draft?
On some personal news, we will be moving to Hawai'i on Oct. 1. I will be taking the next few weeks off from the report, but at least for next week, Nate Lindberg, author of the NXT Hits & Misses report and a co-host of PWT Talks NXT, fills in for me to provide his expertise. I'm not sure about Oct. 4, the second night of the Draft, but in any case, be sure to check out Wade Keller's report as well.