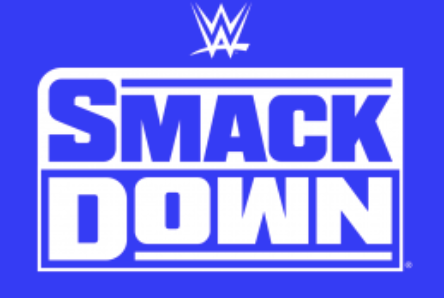 ---
SPOTLIGHTED PODCAST ALERT (YOUR ARTICLE BEGINS A FEW INCHES DOWN)...
---
WWE SMACKDOWN TV REPORT
MAY 13, 2022
WILKES-BARRE, PA AT MOHEGAN SUN ARENA AT CASEY PLAZA
AIRED ON FOX
REPORT BY ALEX McDONALD, PWTORCH CONTRIBUTOR
Announcers: Michael Cole, Pat McAfee
[HOUR ONE]
-The show opened with a video recap of the six man tag main event at Wrestlemania Backlash. Afterwards, they showed a wide shot of the crowd and Michael Cole welcomed the audience to the show.
-RK-Bro's music hit and they made their entrance. They had a new custom nameplate for their entrance. Pat McAfee said that "RK-Bro 4:20 just smoked your asses". The crowd cheered loudly and chanted "Randy, Randy". Orton took the mic and welcomed the crowd to Smackdown. He said that he and Riddle are excited to be there, but they are sick and tired of the chase. He said the Usos don't have the balls to make decisions for themselves. Orton said Roman Reigns is the only one who makes decisions in the Bloodline. Riddle took the mic and said he has to give Reigns credit for beating him at Backlash. He told Orton "my bad". Orton said he's sick of the Bloodline. Orton called out Reigns.
-Sami Zayn's music hit and he made his entrance. Cole said this is about as far from Reigns as you can get. Zayn wore a Bloodline shirt. Zayn asked if RK-Bro thought they could just summon Reigns. Zayn said he's going to address them on Reigns' behalf. Zayn said he speaks for the Bloodline and the locker room and the WWE Universe. He said no one wants the Tag Team Championship Unification match. He said RK-Bro doesn't want it, because they will lose. The crowd chanted "Sami sucks". Zayn suggested that RK-Bro take their titles and go back to Raw and not come back to Smackdown. Orton asked why Zayn was here when he called out Reigns. Riddle called Zayn "Samoan Sami" then said he's going to call him "Rusty" because his hair is the color of rust. Orton chuckled. Zayn said his name isn't Rusty. Zayn then said he took care of Nakamura last week. Orton speculated that Zayn is making calls for the Bloodline. He said it was cool. Zayn agreed. Orton called Zayn a vital part of Smackdown. Zayn agreed again. Orton said it's perfect that Zayn is a shot caller on Smackdown. Orton said Zayn should make a match between himself and Riddle. Orton said if Riddle wins, then RK-Bro gets the Unification match. Orton led the crowd in a chant of "Rusty". Zayn agreed to the challenge. He said let's do it. Zayn rolled out of the ring and said it w0n't happen tonight. Zayn backed up the ramp and made excuses about having to talk to Paul Heyman and Reigns and "a lot goes in to things like this".
-Adam Pearce appeared at the top of the ramp. Pearce said he can't say anything about Zayn competing on behalf of the Bloodline, but he can make the match between Zayn and Riddle official. Pearce said the match will happen right now. Cole hyped the match for after the break. [c]
(McDonald's Analysis: I really like Zayn in this role "working" for the Bloodline. Orton playing on Zayn's ego and talking him up as a shot caller was really well done. I now want more between the two of them. Riddle was even more cringeworthy than normal here. I really hope this is scripted and isn't him doing this on his own. I still think he can be a big star someday, but he has to get more serious at some point. Also, I get that we're having the match now, but does the stipulation still stand? And why can't Pearce make that official? Isn't he the authority figure? You know, the boss?)
-Cole said the match will have no bearing on a future title unification match.
(1) SAMI ZAYN vs. RIDDLE (w/ Randy Orton)
Zayn put Riddle in a headlock, then took him down. Riddle shot Zayn off the ropes and Zayn took Riddle down with a shoulder block. Riddle went for a Bro-mission, but Zayn escaped and dropped to the floor. Zayn yelled at Orton at ringside and Riddle blindsided him with a dropkick through the ropes. Back in the ring, Zayn recovered and punched at Riddle from a mounted position. Cole said that Zayn winning would not be an upset and Zayn and Riddle are evenly matched. Zayn put Riddle in another headlock. The crowd chanted for Riddle as Orton rallied them. Riddle fought up and took Zayn down with a kick. Riddle kipped up then hit a running forearm on Zayn in the corner, followed by a release fisherman suplex. Riddle went for a Broton but Zayn got his knees up. Zayn sent Riddle to the corner and went for a Helluva Kick, but Riddle moved. Riddle jumped to the top rope, but Zayn recovered and threw Riddle from the top to the arena floor. [c]
Zayn hit a downed Riddle with punches. Orton led a "Riddle" chant with the crowd. Zayn went to the top rope, but Riddle recovered and jumped to the top with Riddle. Zayn pushed Riddle off. Zayn dove at Riddle, but Riddle caught Zayn with a Final Flash knee for a very close near fall. Zayn and Riddle traded counters, then Zayn hit a Michinoku Driver for a near fall. Zayn propped Riddle on the ropes and went for Orton's draping DDT, but Riddle recovered and dumped Zayn to the floor. Riddle hit a kick to the chest of Zayn, then a Floating Bro to the outside. Riddle sent Zayn back in and hit a snap powerslam, followed by a draping DDT of his own. Riddle then stalked Zayn, Orton style. Zayn rolled out of the ring. Riddle followed him. Riddle sent Zayn into the post. Zayn recovered and tossed Riddle into the timekeeper area. The referee got to a count of nine before Riddle slid back into the ring. Zayn went after Riddle, but Riddle caught him and hit the Bro Derek for the win.
WINNER: Riddle (w/ Randy Orton) in 10:00
(McDonald's Analysis: That was actually a solid match. Interesting that Cole said Zayn and Riddle were equals. That can't be a throwaway line. Good thing for Zayn. Don't know what that means for Riddle. I like the pairing of these two. I would like to see more with Zayn and these guys. Yet another example of how shallow Smackdown is that they need RK-Bro every week to make the roster seem better than it really is.)
-Roman Reigns watched on a monitor from his locker room with Paul Heyman and the Usos. Reigns asked Heyman why RK-Bro is on his show. Reigns said they already smashed them. Jimmy said they're dissing Reigns and the Usos. Jimmy said it's all good. He said they do it for the Bloodline and the family. Jimmy said that tonight, everyone will acknowledge the Tribal Chief. Reigns said they'll get an answer.
-They showed a graphic for Ronda Rousey as the new Smackdown Women's champion. Cole hyped her appearance, coming up next. [c]
(McDonald's Analysis: They showed a commercial for WWE here in Fort Myers in July. Advertised for the show are Drew McIntyre and Sami Zayn in "an epic main event". They also advertised the New Day, the Usos, and Ricochet. WWE really doesn't want my money, do they? No Reigns? No Rhodes? No RK-Bro? No Charlotte/Ronda/Sasha? The Usos and Drew McIntyre are great and I love Sami, but jeez, I don't know.)
-Cole hyped the upcoming WWE PLE in the UK.
-Zayn walked in the back, he bumped into Shinsuke Nakamura. Nakamura said that Reigns is the Head of the Table, but Zayn is the tables ass. (?) Nakamura smiled and walked off.
-Ronda Rousey's music hit and she made her entrance. Cole and McAfee threw to a video recap of her I Quit match with Charlotte Flair at Wrestlemania Backlash. After the video, Rousey was in the ring with a mic. She said Charlotte was the champion. She said was is the operative word. Rousey said she's the Smackdown Women's champion now. Rousey said she knows the fans want a fighting champion, and she wants to be one. Rousey said she's holding an open challenge for the title, right now. She asked who it was going to be.
-Raquel Rodriguez's music hit and she made her entrance. Cole and McAfee put it over as a surprise, they then questioned Rousey's decision. They put over how much taller. Rodriguez is then Rousey. Rodriguez took the mic and accepted the challenge. She said it would be an honor to be in the ring with a legend like Rousey, but tonight Rodriguez is the one that will make history. They stared each other down. [c]
(McDonald's Analysis: I love this. That's the perfect surprise we need to make things feel fresh. I don't dig the face against face thing, but it makes sense as Rodriguez has been portrayed as uber confident. I also love Cole and McAfee putting this over as a big deal. I can't believe I'm saying this, but I think they actually might swap the title here.)
(2) RONDA ROUSEY (c) vs. RAQUEL RODRIGUEZ – Smackdown Women's Championship Match
Rodriguez and Rousey stared each other down. Rodriguez threw Rousey down, then smiled. Rousey went after Rodriguez, but Rodriguez overpowered her and lifted Rousey up. Rodriguez hit a clothesline, then got a near fall. Rousey went to the corner and Rodriguez hit a couple stomps to Rousey, then a fall away slam. Rodriguez hit another fall away slam. Cole talked up the early dominance of Rodriguez in the match. Rodriguez got a near fall. Rodriguez lifted Rousey and used a modified bear hug over her shoulder. Rodriguez charged Rousey in the corner, but Rousey moved, then went for an arm bar. Rodriguez recovered and hit a side slam. Rodriguez went to the second rope and dove at Rousey, but Rousey moved. Rousey went for a guillotine choke and had it locked in, but Rodriguez fought and countered with a stalling vertical suplex. Rodriguez put an arm lock on Rousey. Rousey fought up with knees to the gut, then one to the face. Rousey then hit a series of strikes. Rousey then hit a big kick that rocked Rodriguez. Rousey went for Piper's Pit, but Rodriguez recovered and countered into a modified Angle Slam for a near fall. Rodriguez went for her powerbomb, but Rousey fought out. Rodriguez tried to pick up Rousey, but Rousey countered with an ankle lock. Rodriguez fought out and took Rousey down for another near fall. Rousey rolled up Rodriguez for the win.
WINNER: Ronda Rousey in 6:00 to retain the Smackdown Women's Championship
-Cole and McAfee put over how close Rodriguez was to winning and how dominant she was. Rousey extended her hand to Rodriguez in the ring. Rodriguez took it and the two women shook hands. Rousey left.
(McDonald's Analysis: As much as I like what they did here with Rodriguez, I really wish WWE had the balls to just do it. Just have her win. Make a new star. Get out of this play it safe mentality. Just do the title switch and run with this woman if you believe in her. This was fine, but it could have meant so much more and could have been a really big moment on a show that really needs them right now.)
-Shotzi was in the back with Pearce. She said that should have been her. Shotzi said she was on her way to the ring and Rodriguez knocked her out of the way. Aliyah appeared and said that Shotzi locked her in the locker room so that she couldn't get to the ring. Shotzi said Aliyah can't work a door. The two women started arguing. McAfee said he wants to see all the women fight over a title shot.
-The Andre the Giant Memorial Battle Royal trophy was brought to the ring. Cole hyped a segment with Mad Cap Moss and Happy Corbin for after the break. [c]
-They showed a graphic of the Usos. Cole said they'll speak later tonight.
[HOUR TWO]
-Kayla Braxton was in the ring, she introduced Mad Cap Moss. Moss' music hit and he made his entrance. McAfee said that we like this guy now. Moss walked over to the trophy and celebrated around it. Kayla said Moss has been on a roll the last few weeks. She called Moss' win over Corbin the biggest win of his career. They then cut to a video recap of the match from Wrestlemania Backlash.
(McDonald's Analysis: Remember when they used to show stills of the PPV so they could talk you into buying the replay? As lame as that was, it beats the hell out of seeing basically the whole PLE again on the next episode of TV.)
-Moss said it was the biggest win of his career. He said that Corbin is big and powerful and he can really wear you down with his terrible personality. He said if Corbin had stood six feet away and told him a story he would have tapped out of boredom. Moss said he stared him down and beat the big, bald wolf. Kayla asked where he goes from here. Moss said he wants to do it all. He said he wants to form a mixed tag team with Sasha Banks called Mad Cap Boss, he wants to win Money in the Bank, and he wants to replace championship belts with championship suspenders. Corbin appeared and hit Moss with a chair. Corbin hit Moss a couple more times. Corbin then went to ringside and got the trophy. Moss tried to get up, but Corbin attacked him with the chair again. Corbin wedged Moss' head in the chair, then slammed the trophy onto the chair to close it on the head and neck of Moss. Officials ran into the ring and tended to Moss. Corbin walked up the ramp and laughed as a stretcher was wheeled past him. Trainers put a neck collar on Moss. [c]
(McDonald's Analysis: Well, this very comedic feud just took a dramatic turn. That was good stuff and a good way to keep this going if they insist on doing that. I really, really hope this is the impetus for a serious turn for Moss. This would be the perfect way to do that.)
-They showed a recap of the previous segment with Moss and Corbin. Cole said the trophy weighs over one hundred pounds. Moss was wheeled towards an ambulance. Corbin was waiting. Corbin said something about the "Mosspital". McAfee and Cole sat ringside and spoke solemnly about the Moss situation.
-Shayna Baszler and Natalya made their entrance. Sasha Banks and Naomi made their entrance. Cole threw to a couple of video recaps of Baszler and Natalya attacking Banks and Naomi over the past couple of weeks.
(3) SASHA BANKS & NAOMI (c) vs. SHAYNA BASZLER & NATALYA – Women's Tag Team Championship Match
Naomi put Baszler in a headlock. Baszler recovered and sent Naomi to the corner, Naomi hit an elbow on Baszler, then a kick. She then tagged in Banks. Banks took down Baszler for a near fall. Baszler tagged in Natalya. Natalya got the upper hand and stomped on Banks in the corner. Natalya sent Banks to the corner and Banks went up and over to the apron. Banks fought back then hit a Meteora for a near fall. Banks rolled up Natalya for another near fall. Natalya and Banks traded roll-ups, then Banks got the Bank Statement on Natalya. Natalya fought towards the ropes and Baszler pushed the rope towards Natalya causing the break. Banks went for another Bank Statement, but Baszler broke it up, then tagged in and stomped at Banks. [c]
Banks was on Natalya's shoulder. She reached for Naomi but Natalya held her back, then slammed her down. Baszler tagged in. Baszler and Natalya hit a modified Hart Attack. Baszler covered Banks but Naomi broke it up. Banks crawled towards Naomi, but Baszler pulled Naomi off the apron. Baszler went for the arm of Naomi, but Naomi recovered and fought her off. Banks tagged in Naomi. Naomi hit a crossbody on Baszler from the apron. Naomi stayed on the attack, but Baszler hit a big boot. Natalya tried to tag in illegally, but the ref caught her. Baszler and Natalya then tagged legally. Natalya took over on Naomi, but Naomi recovered. Banks and Natalya went for a double team move, but Natalya recovered and took out Banks with a great counter. Naomi hit her full nelson bomb for a near fall. The two traded reversals, then Naomi rolled up Natalya for the win.
WINNER: Sasha Banks & Naomi in 8:00 to retain the Women's Tag Team championship
-Drew Gulak was in the back with Ricochet. Gulak said the last few weeks have been a nightmare. He asked Ricochet for advice. Ricochet said if he had given up he wouldn't have the Intercontinental title. Ricochet said Gulak needs to keep going for it and find the best version of himself. Gulak said that this version of himself won't let Gunther chop him down to size. He said the next time he sees Gunther he's going to put him in his place. Gulak walked around the corner and bumped in Gunther and Ludwig Kaiser. Kaiser asked what Gulak was going to do. Gunther slammed Gulak into the locker room door, then ripped his shirt off and left him laying.
(McDonald's Analysis: I'm glad they found a spot for Gulak that isn't chasing someone around for a title that doesn't mean anything. With that said, I don't know if Ricochet is the best guy to ask for advice. Maybe they'll let Gunther and Gulak have a real match that's not a squash? That would be cool.)
-The New Day's music hit and they made their entrance. Cole and McAfee hyped Kofi Kingston's match with Butch, who was found last week. [c]
-They showed a Tweet from Drew McIntyre. Cole said he's on a promotional tour for the "first ever WWE PLE in the UK".
-Sheamus' music hit and he made his entrance with Ridge Holland and Butch. Cole threw to a video recap of Butch's temper tantrum after his loss to Xavier Woods a few weeks ago. The video then showed Butch's return last week during the tables match between the New Day and Sheamus and Holland.
(4) KOFI KINGSTON (w/ Xavier Woods) vs. BUTCH (w/ Ridge Holland & Sheamus)
Kingston ran and hit Butch with a dropkick. Kingston sent Butch to the corner and hit a big splash. Kingston stayed on Butch, but Butch recovered with a big clothesline. Butch stomped at Kingston. McAfee talked up Butch's aggressiveness. Butch pulled at the hand and arm of Kingston. Kingston fought back. Butch charged Kingston, but Kingston backdropped Butch over the top rope. Kingston followed him out. Butch went back to the ring, but Kingston came back into the ring and went to the top rope. He dove at Butch and took him down. Kingston sent Butch over the top to the other side. Kingston bounced on the top rope while Woods played the trombone. Finally, Kingston dove off the apron and took out Butch. Woods lifted Kingston to his shoulders and played the trombone. [c]
Butch had an arm wrench on Kingston. Kingston fought out with punches. Kingston took Butch down. Kingston charged Butch who hit Kingston with an elbow. Kingston got the SOS for a near fall. Butch took Kingston to the corner and hit a big chop. Butch charged Kingston, but Kingston hit a kick. Kingston attacked Butch, but Butch recovered and took Kingston down for a near fall. Butch stood in the corner and stalked a downed Kingston. Sheamus and Holland chanted "fight night". Butch charged Kingston and went for a kick, Kingston ducked, but Butch hit the kick anyway. Kingston recovered and took down Butch. Sheamus hit a Brogue Kick on Woods on the outside. Kingston was distracted by this and yelled at Sheamus. Butch came up behind Kingston and hit a pump handle slam into a face buster for the win.
WINNER: Butch in 8:00
-Butch celebrated with Sheamus and Holland. Butch then took off into the crowd. Holland and Sheamus looked on confused. Butch came back through the crowd near the ramp and left with Holland and Sheamus. McAfee and Cole asked what was up with Butch.
(McDonald's Analysis: I'm glad Butch finally got a win. That finish is killer. Good stuff. I don't think I've seen that one outside of a video game. It's interesting that McAfee and Cole don't know how to frame Butch's disappearance through the crowd this time. That whole thing was weird. Also, why do we insist on the distraction here? Just have Butch win clean. The New Day doesn't mean anything anyway.)
-Cole and McAfee threw to a video recap of the match between Riddle and Zayn earlier on. Afterwards, they showed Zayn in the back with Heyman. Zayn said he doesn't want to bother Reigns, but he needs to ask for a favor. Zayn said he needs to make sure he didn't overstep his bounds by accepting the match on the Bloodlines behalf earlier. Zayn said RK-Bro comes over to Smackdown and disrespects anyone. Zayn said he's the only one who stood up for them. Zayn said he wants to make sure that Reigns isn't mad at him. Heyman listened to Zayn. He then said that the Tribal Chief appreciates Zayn. Heyman then walked into Reigns' locker room and closed the door. Zayn looked at the door exasperated.
(McDonald's Analysis: I'm glad they didn't ignore this. Zayn obviously overstepped, but that's what he would do. He also would be afraid Reigns was mad at him. This is a rare case of WWE following up on something and actually portraying a character we know accurately to tie up an obvious situation. I love that Zayn is attaching himself to the Bloodline. The show revolves so much around Reigns, it's about time other people try to get involved to give themselves some spotlight. Zayn is the perfect person for that, so this really works.)
-They showed a graphic for the Usos and Cole hyped the segment. [c]
-Roman Reigns' music hit. He made his entrance flanked by the Usos and Paul Heyman. McAfee got super excited. Cole ran down the length of the championship reign. McAfee said Reigns is the man who has run the business through it's biggest quarter of all time. Cole called the Bloodline "perhaps the most dominant faction in the history of WWE". The Bloodline entered the ring. They posed with all of their championships as pyro went off on the stage. McAfee said that Reigns is running the game.
-Reigns stood in the center of the ring. The crowd chanted "Roman, Roman". Heyman handed Reigns the mic. Reigns asked the "commonwealth of Pennsylvania" to acknowledge him. Reigns then said they've been doing this for a minute. He said they smash them on Sunday, then come out on Friday and tell you who's next. Reigns mentioned John Cena and Brock Lesnar as part of that routine. Reigns said they smashed RK-Bro and McIntyre, and there's no one left, because they smashed them all. Reigns said the Tribal Chief is untouchable. Reigns said that the Usos may have something next because there's a challenge for them. Reigns asked what they're going to do about it.
-RK-Bro's music hit and they made their entrance. Orton took the mic. He said that Cena is ten times the Superstar Reigns will ever be. Riddle said that he likes to watch old matches before he goes to sleep. He said that he watched the match from Backlash last night. Riddle said after he saw that, he said they need to make the unification match happen. Orton said he was going to speak slow because the Usos share one brain. Orton explained that they were going to win the Usos titles and then they'll have two sets of titles, and then combine them into one set. Orton then stopped and said he just noticed he's way taller than Reigns. Jimmy took the mic and he accepted. Reigns smirked. Jey then said not tonight, but next week, it's on. Jimmy said after the match there will be two titles on the Usos and two titles on Reigns. Reigns held up his titles and Riddle surprised him with a knee to the face out of nowhere. Riddle and Orton rolled out of the ring and backed up the ramp. Riddle talked smack to Reigns while Orton smiled. A graphic was shown for the Tag Team Championship Unification Match for next week's Smackdown. Cole and McAfee hyped the match.
(McDonald's Analysis: Wow. I cannot believe they let Riddle of all people get one over on Reigns there. I may be reading too much into it, but that was actually shocking. I love that they're doing the match after all that build before. With that said, I have zero faith that they're actually going to give us a real finish. I don't want to be negative, but that's how WWE has conditioned us to think. I will welcome a surprise if it is on the table though.)
FINAL THOUGHTS: Overall, a good show. Solid matches with Zayn-Riddle, Butch-Kingston, and Rousey-Rodriguez. Even the Women's Tag Title match wasn't bad for what it was. The Moss and Corbin segment was also better than what they have been doing and is a great opportunity to make one or both of them more serious characters moving forward, which would be a great thing for Smackdown. This show felt more consequential than it has in a while. Reigns' presence obviously helped that. It's a shame he's not in a program, but Zayn and the Usos being involved with RK-Bro with Reigns in the background as the true central figure, makes the show feel bigger and the angles themselves seem more important. I love Zayn's new role. As I mentioned earlier, I don't think we're going to get a finish to the Tag Title Unification match, but it gives us a match with real consequences on the table for next week. At least we have a week to talk about how they're going to get out of it.