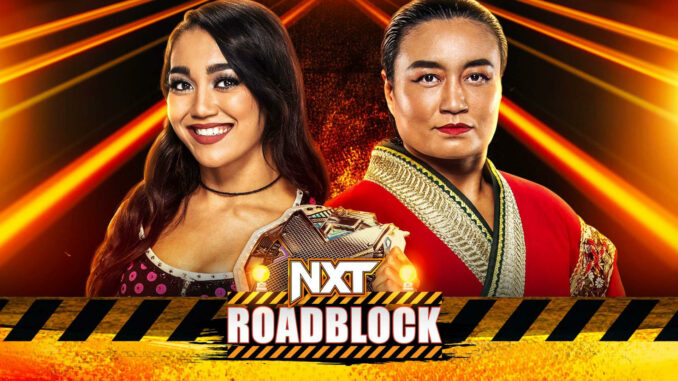 ---
SPOTLIGHTED PODCAST ALERT (YOUR ARTICLE BEGINS A FEW INCHES DOWN)...
---
TONY D'ANGELO vs. DIJAK – JAILHOUSE STREET FIGHT
No DQ, no count out, no submission. You must put your opponent in the jail cell and latch the door to win!
Apparently, this is a match stipulation to take place once before in WWE, as commentary said it's the first time in 3 decades to take place. I definitely give them credit for trying something different, but this stipulation felt very gimmicky going into the match tonight.
Then again, who better to be in a gimmicky match than two of the most gimmicky wrestlers in NXT?
I think the stipulation actually played well to cover the weaknesses of the two wrestlers, Tony D probably a moreso than Dijak. If I had to guess, the NXT brass knew that they weren't going to have a slobber knocker on their own and that's why we were booked into a gimmick match
D'Angelo won this after getting roughly 40% of the offense in the match, maybe less. But this is a big win nonetheless, D'Angelo has been on a major losing streak for months when it comes to big matches. He needed this, Dijak can easily bounce back from the defeat.
Verdict: Better than I thought it'd be, but not quite a hit.
BRON BREAKKER & THE CREED BROS vs. JINDER MAHAL & INDUS SHER
Well, we still aren't getting the Creeds vs. Indus Sher in a straight up tag team match. But hey, I'll take this. Bron Breakker and Jinder have had a bit of a sub-feud while a new challenger is being made for Breakker's title. So, adding them to this match made sense considering Mahal's affiliation with Indus Sher.
As I say every time there is a match with more than 4 people involved, I'm not a fan of multi-person matches like this. They can get chaotic and tough for the audience to follow. All things considered, I think this was a bit of an exception to that rule. Yes, it had its fair share of chaotic moments, but they were pretty cohesive and worked together to create the story.
Seeing Breakker & The Creeds pick up the win was a feel good story, yes. But Mahal and Indus Sher also need a few more strong wins after a host of losses over the last few months, Mahal losing to Breakker in singles action included.
Verdict: 50/50
SHAWN MICHAELS ON THE WALLER EFFECT
After weeks of tormenting HBK, Greyson Waller called out the man in charge of NXT face to face for a Waller Effect segment.
HBK came out to a THUNDEROUS ovation from the NXT crowd to Waller telling everyone to be a Bret guy and not a Shawn guy, as he's not the "man we think he is". HBK straight up asked why Waller hated him all of a sudden, when Waller said that after the Iron Survivor Challenge, HBK didn't take him seriously and is holding him back for the same reasons Vince used to hold Shawn back as he was coming up in the 90s.
Shawn, using logic, told him why he's wrong. He lost his opportunities to become the guy, like losing to Bron Breakker. Waller continued to take dig after dig at HBK, the next more personal than the last. Until finally, Waller called him out for a match at Stand and Deliver.
When it looked like HBK was about to accept, he declined saying that after Waller has put down the brand over and over, there was someone else looking to kick his ass at Stand & Deliver.
Rebel Heart blared through the arena, and Johnny Wrestling himself made his return to NXT. A man synonymous with NXT for years.
Frankly, I thought that anything less than HBK vs. Waller at Stand & Deliver was going to feel less than. I think there are only two people who could have pulled this spot off without disappointing the fans – either Tommaso Ciampa, who is still recovering from injury, or Johnny Gargano himself.
Verdict: HIT
GIGI DOLAN vs. JACY JAYNE
After the implosion of Toxic Attraction, Jayne and Dolan have been at each other's throat to put the final nail in the coffin of their former stable.
On paper, this sounds like a great idea. Two former friends turned enemies, what's a more classic wrestling story than that? One problem though. Dolan and Jayne aren't as good as they should be for the spot they are in. Nor do they have in-ring chemistry with one another. In their triple threat match with Roxanne Perez for the NXT Women's title last month, that was clearer than ever as we saw the two of them clumsily work through any spot that didn't involve Perez.
While this match wasn't nearly that clunky, it was still clunkier than it should have been considering how high profile this match was. For a casual fan, this match was probably decent. For those of us who have watched for years and look at wrestling with a more analytical lense, you could see that this match looked rather rehearsed. It felt like they were dancing, not fighting, for most of the match.
Not only was the match somewhat lackluster, the finish was also lackluster when Dolan hit her finish out of nowhere into a rollup. It was a blink and you'd miss it finish and felt rather unsatisfying.
Jayne attacked Dolan after the match and attacked her with a chair, meaning that we'll probably wind up forced to see them in one more match against each other at Stand & Deliver.
Verdict: MISS
ANDRE CHASE vs. JOE GACY
What better way for NXT to tell the fans that the match doesn't really matter on a PLE than to have their entrances happen during a commercial break? An entrance is so important to build audience anticipation for the match. Neither Gacy nor Chase got that opportunity outside of the live crowd.
That kind of set the stage for the rest of the match, frankly. While this wasn't a bad match, Gacy and Chase are both talented athletes, does anyone really care about Chase U or Schism? They're both lower midcard acts that lose more often than not. This feud basically just felt to me like they were trying to find out "who is the best loser?"
Gacy picked up the win after a distraction from Eva Raine, which probably makes the most sense. Chase U are the underdogs always trying to overcome their next obstacle. Schism is supposed to be a "force to be reckoned with". We all know that Schism, as they stand as of this writing, isn't really a threat to NXT. A win, even a small win like this, does boost them up a bit. I just think we need to see Schism be a bit more dastardly and be protected a bit more before they're seen by the audience as a menacing stable.
Verdict: 50/50
ROXANNE PEREZ vs. MEIKO SATOMURA – NXT Women's Championship
The Final Boss, Meiko Satomura challenged the young NXT Women's Champion, Roxanne Perez, for her title in the Main Event of RoadBlock.
Building up to this match, we've heard both women share how much respect they have for one another. The whole story was a rather wholesome story of the young upstart versus the seasoned veteran, and they told that story well. This was the rare case when a babyface vs. babyface matchup can actually work.
While it wasn't a difficult bar to hit, this was easily the match of the night. Perez is one of the best young female wrestlers in the company and to pair her with one of the best female wrestlers in the world, HBK must have known he had struck gold when he booked this.
One day, I hope to see Satomura hold the NXT Women's Championship. Heck, I hope she holds both the Raw and Smackdown Women's Championships eventually as well. However, tonight wasn't the time. Perez is still a fledgling champion and it was far too early for her reign to come to an end. Instead, she can use this win as a talking point going forward. A way to tell her future opponents that no matter what anyone says, she deserves this title.
After all, she did defeat the Final Boss.
Verdict: HIT