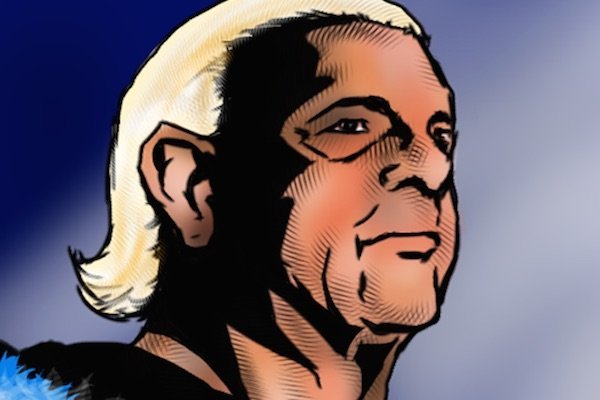 ---
SPOTLIGHTED PODCAST ALERT (YOUR ARTICLE BEGINS A FEW INCHES DOWN)...
---
Ric Flair appeared on CBS Sports Radio in St. Louis discussing several hot topics following his appearance on Raw TV.
– Flair revealed that WWE did not want him to reference history in his promo on Raw from Dallas.
"You know, that's why I wanted to throw the Freebirds and Kerry (Von Erich) in my promo, even though they didn't want me. It's kind of like they don't want to go back to historical times, and I get that, but I'm not going to neglect Michael Hayes, the Freebirds, and Von Erichs, and all the history. It's just a different time and everyone has a different agenda and social media has control of the world, which is a shame," Flair said, chuckling on the last statement.
Flair said he's not upset about it, though, as he just wants to be on WWE TV and is thankful when he gets called to be part of the product.
"My health is good. I'm doing great right now," Flair said before going back to the "rough year" of 2013 when his son, Reid Flair, died and he experienced bad marriage situations. "I can't blame anyone but myself," Flair said. "I didn't want to be alone, so you grab someone who is available."
Flair added that he's doing "better than ever," including financially because of his podcast deal with CBS Radio.
– Flair talked up his daughter, Charlotte, becoming Divas champion. He said Charlotte has his same drive to be the best and not settling for #2.
"She wants to be the best and she will be," Flair said. "She wants to be recognized as the greatest of all-time."
"She can't talk as good as me, but she's pretty close," Flair laughed.
Flair added that he's "happy she's been able to overcome emotional obstacles" as it relates to her brother dying two years ago just when she was starting out in the wrestling business. Flair credited WWE and Triple H for supporting her when she's been down.
– Flair also talked up the heyday of St. Louis Wrestling as being "pure" wrestling based on clean finishes.
Flair debuted in St. Louis in 1979, won his first NWA Title in 1981, which he said he was not ready for at the time, and won it back in 1983. Flair said beating Harley Race for the title at Starrcade '83 is when it finally clicked for him and he took off to stardom.
– Flair is heading to St. Louis on Sunday for an autograph appearance with Harley Race, which prompted the radio appearance with host Brian Stull. Full Audio from Flair's appearance on the Brian Stull Show is available HERE. (Thanks to PWTorch reader John.)