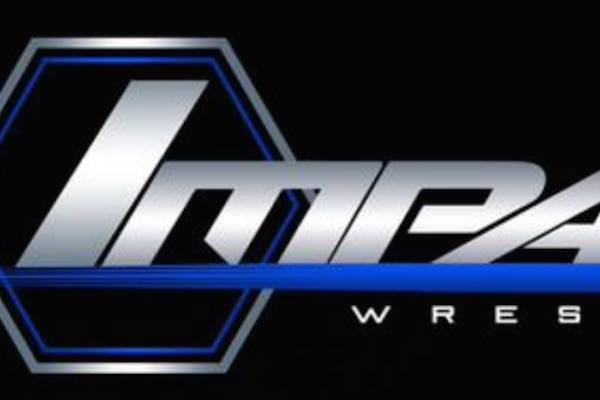 ---
SPOTLIGHTED PODCAST ALERT (YOUR ARTICLE BEGINS A FEW INCHES DOWN)...
---
This week's TNA Impact episode continued the TNA Title Series with a main event of Gail Kim vs. Awesome Kong. Plus, Matt Hardy, Drew Galloway, and more top stars in tournament action.
TNA Impact Report
October 28, 2015
Taped in Orlando, Fla.
Report by Mike McMahon, PWTorch contributor (@MikeMcMahonPW)
Impact opened with a recap of last week's matches, including Ethan Carter III beating Bobby Lashley in the main event. Tonight, Matt Hardy will compete as well as members of Group X Division. The main event tonight is Gail Kim vs. Awesome Kong.
In-studio: Josh Mathews and The Pope introduced the show and the World Title Series. Mathews asks Pope about tonight's slate of matches.
Tonight: Gail Kim vs. Awesome Kong, James Storm vs. Abyss, Robbie E. vs. Matt Hardy, and more, says Mathews.
In-arena: Robbie E. is making his way to the ring for his match against Hardy. Pope and Mathews talk about Robbie E.'s surprising victory in the opening match of the tournament.
Mathews and Pope show highlights of Austin Aries and Ethan Carter III's wins last week and talk about Group Champions. Pope said everything happened the way it was supposed to go down. Mathews told Pope he predicted Lashley would beat ECIII, and Pope made some gibberish comeback.
Mathews throws to an interview with ECIII.
Backstage: ECIII said, like a true champion, he kicked out of a spear. ECIII said he has intestinal and testicular fortitude. He said he knows that most people will say he used underhanded tactics, but he just seized an opportunity.
[MM Reax: My wife chimed in at the end of that promo with, "Wow, that was stupid." So apparently she's not an ECIII fan. Or, he's a heel and effectively made her hate him. I'll go with the latter, because ECIII as a character has been very hateable the last several weeks.]
In-arena: Matt Hardy is making his ring walk to meet Robbie E.
1 — ROBBIE E. vs. MATT HARDY — World Title Series round-robin match
Robbie E. grabs a waist lock to open the match and he and Hardy exchange reversals of wrestling holds, all standing.
Robbie E. hits an elbow as Hardy comes off the ropes to take control. The action spills to the outside. Robbie E. continues the assault on the outside, clotheslining Hardy into the apron and then rolls him back into the ring for a pin attempt but Hardy kicks out at one.
Hardy starts to take control again on the inside. He hits the side effect, but Hardy kicks out. Hardy has Robbie E. in the corner landing some forearms and then, after Robbie E. tried to climb to the top, Hardy yanked him off the top by his head.
Hardy goes for another side effect, but Robbie E. counters. Hardy quickly back in control of the offense though and lands a sit-down power bomb that Robbie E. kicks out at two.
Hardy hits an elbow off the second rope, similar to Bret Hart. Hardy goes for a Twist of Fate, but Robbie E. reverses into a boom drop; Hardy kicks out at two.
Hardy hits another side effect, they pop back up and Hardy hits the Twist of Fate for the three count.
WINNER: Matt Hardy in about six minutes.
Post-match: Hardy hits the ropes to celebrate as Mathews said he still needs to face Eddie Edwards. Hardy applauds Robbie E. as he gets up and they shake hands.
[MM Reax: Very good opening match and another very good showing for Robbie E. Clearly, he is someone TNA has under a good contract and he's also someone they're comfortable building around, because he's gaining a lot of steam in this World Title Series. It's sometimes hard to leave a silly gimmick behind, but plenty of people have successfully done that and for now, TNA has Robbie E. on a path where he should be able to accomplish the same thing guys like Eric Young did before him.]
Backstage: Gail Kim said that there were times Awesome Kong was the better woman. Tonight, she has one more chance at becoming World Champion, but tonight, Kim said she's coming for her.
[Commercial Break at 9:14]
[Q2] Back from the break, Mathews broke down a replay of the Hardy vs. Robbie E. match.
Backstage: Matt Hardy said Robbie E. brought the fight and he didn't expect it. He said Robbie brought a lot more than he expected. Robbie E. said that he doesn't feel like a loser because he's earning respect. He said he's moving away from who everyone thought he was. He said he's learned something from his loss and he brought the boom.
They cut back to Hardy and Grado, who asked Matt Hardy for a picture.
In-studio: Mathews and Pope talked about the Group Tag Team Specialists standings. Next week, Eddie Edwards vs. Davey Richards will happen.
In-arena: Grado entered for his match against Drew Galloway, who was out next. As he made his entrance, Mathews cut to a video on Galloway.
2 — DREW GALLOWAY vs. GRADO — World Title Series round-robin match
A test of strength to start the match and they're right into it. Galloway extends his hand for a handshake and Grado stomps on Galloway's foot. Galloway takes Grado to the corner and chops away at his chest. Galloway goes for a third chop and Grado ducks and lands some chops of his own, but Galloway quickly knocks him down with a clothesline.
Galloway hits an overhead belly-to-belly suplex, then yells at Grado about being a comedy act. He's screaming at him to show some aggression. Galloway slaps him in the face and Grado fires up. Grado hits some clotheslines and then splashes Galloway in the corner that Pope called a "flippy maneuver."
Grado has Galloway upside down in the corner. He climbs to the second rope but Galloway tosses him across the ring with his legs.  Galloway gets back up and hits a running boot that Mathews called the "claymore" for the win.
WINNER: Drew Galloway in about four minutes.
[MM Reax: This was a much more competitive match than I expected. I liked the element of Galloway trying to get more out of Grado in an attempt to shed his comedy character, but I'm not sure anyone is going to be able to take Grado really seriously. Good match, but would have served Galloway better for him to go over quick and clean to build him up as the team front-running favorite to win this tournament.]
[Q3] After the match, Mathews threw to a video highlighting the history between Gail Kim and Awesome Kong, including a match from 2008 that featured Mike Tenay and Don West on commentary.
Still to come: James Storm vs. Abyss.
[Commercial Break at 9:31]
Back from the break, a video package aired from the night The Revolution broke up, including Abyss telling Storm he's no longer one of his sheep followers.
In-studio: Mathews said it wasn't long ago that the Revolution was on the verge of taking over Impact.
3 — AIDEN O'SHEA vs. CRAZZY STEVE — World Title Series round-robin match
The bell rang and O'Shea yelled at Steve to put down his clown horn. Steve kept trying to grab the horn after O'Shea took it away, but O'Shea pushed him back. Steve fired back with some punches and O'Shea fired back with some punches that seemed to have a lot of air between them and Steve's face.
O'Shea puts Steve down with a left jab and then keeps grabbing Steve by his hair and hit repeated right hands. Crazzy Steve tries to fight back but O'Shea is unfazed by his forearm shots. Steve now down on the mat, and O'Shea has a boot to his face.
O'Shea continues to take the brawl to Steve and they're now on the outside. More right hands by O'Shea. Steve starts to fire back and Steve slams O'Shea's hand on the apron as Pope and Mathews wonder if O'Shea broke his hand. Steve starts to mount a little offense and O'Shea hits a left jab. He follows that with a huge clothesline for the pin and win.
WINNER: Aiden O'Shea in about five minutes.
Post-match: O'Shea stood with his arms raised as Pope and Mathews broke down the replay and standings.
[MM Reax: Trying to gauge O'Shea is tough. He has an impressive look and his attire is different, and overall the gimmick works, but can he do anything other than some punches? He's a brawler, so you expect mostly brawling and that's fine. There's a spot on the show for that. But, maybe in his final match, I'd like to see TNA show what else he can do from a wrestling standpoint.]
[Q4] Backstage: Abyss said to get to his future, he needs to destroy his past. He called himself and James Storm a dying breed as TNA originals. Abyss said he doesn't need Storm or his revolution. He said the only thing he needs is gold.
The show then cut to a video package hyping Storm vs. Abyss for later tonight.
[Commercial Break at 9:47]
Back from the break, more highlights of previous Gail Kim vs. Awesome Kong matches were shown.
Mathews and Pope continued to recap the night, including Galloway-Grado.
Backstage: Grado looked lost and asked the cameraman if he won his tournament match. Grado then wondered how he got backstage. He said Galloway is some wrestler and one of the best. Grado was looking for keys to drive a forklift as they cut back to the studio.
Back in the studio, Mathews suggested betting on Drew Galloway as they looked at more standings.
4 — JAMES STORM vs. ABYSS — World Title Series round-robin match
Prior to the match, Storm took the mic. He said that he and Abyss go back a long time. He said guys like Storm and Abyss built this company. Storm said that Abyss is a smart man, and a lot smarter than the fans. Storm said he wanted Abyss to do the smart thing, which would be to turn around and walk out, letting Storm win by count-out. Storm said he was dead serious.
Abyss obviously didn't like that. He grabbed the mic out of Storm's hand and said to Storm that he is still the 6-foot-8, 350-pound weapon of mass destruction. Abyss then hit a right hand and the match was on.
Abyss charged Storm in the corner but Storm ducked out. Walking out of the corner Abyss goes for a chokeslam but Storm counters. Abyss his a sidewalk slam as the show goes to break.
[Commercial Break at 9:59]
[Q5 — second hour] Back from the break, Storm and Abyss were brawling on the outside of the ring. Storm jumps off the step going for a running splash, but Abyss catches him. Storm counters and shoves Abyss into the post.
Storm rolls Abyss back into the ring, and he has a chair with him. Storm has the chair jammed into the corner, so Earl Hebner tells Storm that he'd be disqualified if he used the chair.
After some arguing with Hebner, Storm gets attacked by Abyss. Storm ducks a splash in the corner, but gets his head rammed into the chair jammed into the turnbuckle. A big splash from Abyss, but Storm kicks out.
Abyss goes to the outside and grabs Janice from under the ring. Abyss swings and misses with Janice, and Janice is stuck in the corner. With the referee's back turned — Hebner was trying to get Janice out of the corner — Storm hits Abyss with a cow bell, but Abyss kicks out at two.
Storm climbs to the top rope from the outside, but Abyss cuts him off. Abyss climbs to the second rope and tries to execute a suplex, but Storm flips over him and hits a powerbomb.
Storm goes back to the top and hits an elbow from the top rope, but Abyss kicks out again. Storm hits the Last Call superkick, but Abyss no-sells it and hits a chokeslam, but Storm kicks out at two. Storm climbs to the outside and grabs a beer bottle. Hebner takes it away, but Storm spits in Abyss's face and hits another Last Call for the win.
WINNER: James Storm in about 11 minutes
Mathews recaps the match and looks at the standings before looking ahead to Kong-Kim later.
[Commercial Break at 10:10]
[Q6] Back from the break, Mathews recaps the Abyss-Storm match. Next week, Kenny King vs. Mahabali Shera. Borash sits down with Shera this week.
Video: Borash asked what Shera thought of the World Title Series, and Shera said it was important to him and his country. Shera said bringing it back to India was very important. Shera said O'Shea was a bad man but he was not afraid. He said he doesn't like to talk.
In-studio: Mathews said Brooke vs. Madison Rayne will be next week as well. Also next week, Mathews said we'll have an exclusive interview with Jeff Hardy.
[Commercial Break at 10:20]
Back from the break, a video airs hyping the rivalry between Eric Young and Bobby Roode. They'll also have a match next week.
5 — X Division champion TIGRE UNO vs. D.J. Z. — World Title Series round-robin match
D.J. Zema has control early with a waist lock, but Uno quickly back in front tying up D.J. Z.'s arm. Arm drag by D.J. Z., but a nice dropkick by Tigre Uno. Zema with a boot in  the corner, then a huracanrana from Tigre Uno. Very fast pace. Tigre Uno hits a spinning heel kick and then a dropkick in the corner.
Uno is down on the outside after D.J. Z. caught him on the ropes. D.J. hits a tilt-a-whirl head scissors on the outside. Back in the ring, Zema gets a two count. He then wrenches Tigre Uno's arm, but Uno fires off quick elbows to get out. Tigre Uno off the ropes, but D.J. Z. hits a spinning elbow and follows that up with shoulders to Tigre Uno's gut.
On the top, D.J. Zema goes for a superplex, but gets pancaked off the top. Uno goes for a dive, but D.J. Z. hits a dropkick.
[Q7] D.J. Z. goes for a running splash into the corner, but Tigre Uno flips him to the outside apron and then hits a running dropkick on the outside. Uno follows that with a suicide dive to the outside.
Uno rolls D.J. Z into the ring and hits a springboard missile dropkick. Some chops by Uno and he hits the ropes. D.J. Z. goes for a pop-up powerbomb, but Uno hits a pop-up powerbomb instead. D.J. Z. back in control with a knee to the back. D.J. Z tries for a DDT, but Tigre Uno counters. Uno to the top rope and he misses a corkscrew for the top. Now D.J. Z. gets the DDT and gets a three count.
WINNER: D.J. Z. in about six minutes.
Post-match: Mathews and Pope call this a shocker and then a video of King-Kim airs, this time highlighting their match from Bound for Glory earlier this month.
[MM Reax: This match had a feverish pace at times. Another good match and also a match that likely sets up something later down the line. It would make sense, once this World Title Series concludes, that D.J. Z will have earned a shot at the X Division Title after beating the champion here, cleanly]
[Commercial Break at 10:36]
Back from the break, Gail Kim and Awesome Kong make their ring walks.
6 — Knockouts champion GAIL KIM vs. AWESOME KONG — non-title World Title Series round-robin match
The match starts with Kim and Kong circling in the ring. Mathews said that Kim wants to use quick strikes and then move out of the way. Mathews said that Kim needs to stay composed and Pope pointed to how familiar these two are with each other.
[Q8] Gail goes after Kong's arm and shoulder. Kong whips Kim into the corner and then throws her to the outside.
[Commercial Break at 10:46]
Back from the break, Kong is stomping on Gail Kim in the corner and then throws her like a rag doll into the corner.  Kong puts Kim in a camel clutch. Kim is trying to fight her way out and Kong drops her weight on Gail Kim's back. Kong goes for a splash on the mat, but Gail moves. Kong responds with a big clothesline.
Gail is grabbing her throat on the mat as Kong chokes Kim with her boot on the mat. Mathews said Gail Kim "Bill Belichick'ed" this, going after the shoulder to start the match. It was a smart decision, but Kong is back in control now.
Kong resets with a sleeperhold. Kong drops down and catches Kong on the jaw. Kim has an opening and lands some kicks, but Kong catches her leg and whips Kim to the floor.
Kim responds with a submission attempt on Kong's arm while Kong is standing. But, Kong breaks it up by dropping Kim to the mat. Gail hits a forearm to the head and then a dropkick to force Kong to the outside.
Kim then dives off the apron on to Kong on the outside. Kong is down as the referee begins a 10 count. Kong looks dazed and confused. Six. Seven. Eight. Nine. Kong rolls back in barely.
Kim goes for that same submission attempt on Kong's shoulder. Almost looks like a modified armbar. Kim seems to have it locked in. The referee is checking on Kong, but no submission. The ref keeps hecking the arm and it drops twice before Kong catches and rolls out of the hold.
Gail with a kick to Kong's head. She goes for a cross-body off the ropes, but Kong catches her and splashes her to the mat for a two count. Kong goes for a chokeslam, but Gail counters into a DDT. The referee begins a 10 count with both Gail and Kong down. Kim gets back up at eight. She hits three side kicks to Kong's shoulder and legs. Gail goes to the top and hits a moonsault for a two count.
Gail looks visibly frustrated in the corner that Kong kicked out. Kong goes for a powerbomb, but Gail counters and rolls through it, rolling up Kong for the win.
WINNER: Gail Kim in about 13 minutes.
Post-match: Pope said that this is the first time in the Gail-Kong rivalry that one person has won back-to-back matches.
Gail Kim celebrates as the show goes off the air, highlighting matches for next week that includes Brooke vs. Madison Rayne, Eddie Edwards vs. Davey Richards, Mahabali Shera vs. Kenny King, and Eric Young vs. Bobby Roode in the main event.
[MM Final Thoughts: A very good show compared to last week, and it seems that TNA has the World Title Series quickly back on track after what felt like a filler episode last week.
The matches on this show were all very strong, in particular the main event and the opening match. TNA did an excellent job building up to the Kim-Kong main event throughout the show with the video packages of prior matches. We didn't hear much from Kim or Kong beforehand, but we didn't really have to. We know the story there and the videos were a good way to get people excited for this main event. It had a big-match feel to it thanks to that hype throughout the show.
The formula for the World Title Series has been the same since it began three weeks ago, but it doesn't feel old or stale at all. TNA has done a very good job not making these shows just feel like a bunch of randomly taped matches. The recaps, roundtables, standings, Pope picks … as silly as some of those are — in particular the Pope swipe segments — it's keeping a sportlike feel and that's been a refreshing chance for TNA.
Some of their wrestlers should see a big push once this tournament is over, as well. You can tell they're setting up Robbie E. for something big after this tournament and with D.J. Z picking up a win over the X-Division champion on this show, it's fair to assume he'll have a title shot as well down the road.]
##
Current World Title Series Standings
Group Champions
1 — Austin Aries (4)
1 — Ethan Carter III (4)
3 — Bobby Lashley (3)
4 — Mr. Anderson (0)
Group U.K.
1 — Drew Galloway (6)
2 — Rockstar Spud (3)
3 — Bram (0)
3 — Grado (0)
Group Knockouts
1 — Awesome Kong (3)
1 — Brooke (3)
1 — Gail Kim (3)
3 — Madison Rayne (0)
Group Wildcard
1 — Kenny King (3)
1 — Mahabali Shera (3)
1 — Aiden O'Shea (3)
3 — Crazzy Steve (0)
Group TNA Originals
1 — Abyss (3)
1 — Bobby Roode (3)
1 — Eric Young (3)
1 — James Storm (3)
Group Tag Team Specialists 
1 — Matt Hardy (6)
2 — Robbie E. (3)
3 — Davey Richards (0)
3 — Eddie Edwards (0)
Group X Division 
1 — Manik (3)
1 — Tigre Uno (3)
1 — D.J. Z (3)
3 — Mandrews (0)
Group Future 4
1 — Jessie Godderz (3)
2 — Eli Drake (1)
2 — Micah (1)
4 — Crimson (0)