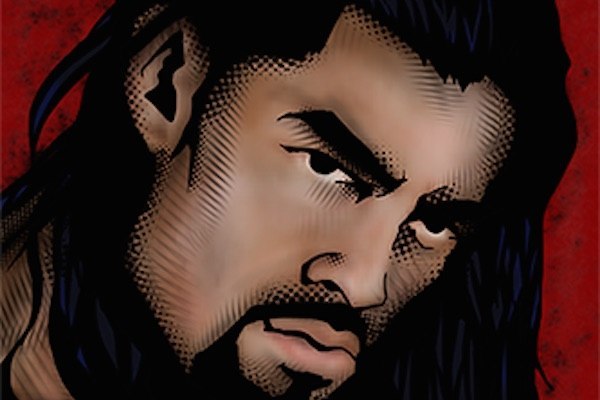 ---
SPOTLIGHTED PODCAST ALERT (YOUR ARTICLE BEGINS A FEW INCHES DOWN)...
---
WWE Live show results
November 12, 2015
Newcastle, England
Report by James Whale, PWTorch reader
A sellout crowd saw mostly good matches and shameless WWE plugs of their charity and the new WWE game to an audience of kids. I can imagine if I was a parent that would be an uncomfortable situation.
The show kicked off with Newcastle's own Neville getting the crowd excited to face Stardust in a good match.
(1) Neville beat Stardust. Neville got a great reaction from the home crowd and Stardust did good work on the mic during the match to get boos. This was especially true when Neville's mam was in the crowd and Stardust alluded to that in a sarcastic manner. However, he got his comeuppance when Nevlile held Stardust to allow Neville's mam to slap Stardust. The match ended with the Red Arrow and the arena was in great delight. Good opener to the show and the energy was up.
(2) Fandango & Damien Sandow beat Adam Rose & Heath Slater. The next match was a tag match featuring the "not been on TV for months" people. A nothing match that kept the energy up to a certain degree, but really wasn't anything to care about.
(3) U.S. champion Alberto Del Rio beat Jack Swagger and King Barrett in a three-way match to retain the U.S. Title. This match was entirely confusing as you have a Mexican playing heel and British wrestler playing heel in his own country and the babyface is a real American. A Real American works in America, but in Britain it comes across as heelish just like if it was roles reversed with a Real Brit in America. Barrett's entrance was fun and he immediately took to the mic when he said if anyone chants "Wayne Rooney" at him anymore he'll slap everyone, which caused a very loud "Rooney" chant.  The match was a good one but with the single babyface not that over it then took away most of the heel work going on. The match ended when Del Rio made Barrett submit.
(4) The Wyatts (Luke Harper & Erick Rowan & Braun Strowman) beat Ryback & The Usos in a six-man tag match. This was a good match and had great spots throughout to have a story through it. Ryback spent over minute on a standing suplex on Luke Harper and then Rowan, but he couldn't to Strowman as he's just too big. Strowman was later able to do a standing suplex on Ryback, but seemed very shaky and and a result didn't have him held for too long. The match involved good lengths of time for Ryback to get his power moves in and then the heels to take control. But, something lacked with the Wyatts to get massive boos which could be down to how they are portrayed as mere henchmen without much character development. It was also the match before intermission so maybe the fans were needing the toilet. The match descended into chaos which allowed Strowman to use his hug to make an Uso pass out for the win.
After the match, The Usos and Ryback partook in battle chants with the audience. The match was very good and Ryback really delivered on the back of a fantastic reaction for him. They also did a good attempt at making Strowman look unstoppable.
[Intermission]
The show came back with a Divas tag match with Team B.A.D. coming out first. They did a promo that was absolutely awful. B.A.D. better hope that no one in the back with enough stroke saw this. Finally, Becky Lynch's theme played, which got a good reaction. She talked a bit, then introduced her tag team partner, Bayley. WWE are on to a winner here with Bayley as her natural connection to the fans is so strong. There were two young girls approx. 12 sitting next to where I was and their excitement was evidence of how great things are going for Bayley.
(5) Becky Lynch & NXT Women's champion Bayley beat Sasha Banks & Naomi. The match wasn't too long but enough to highlight good things about Becky Lynch and Bayley, who were the eventual winners. The fans nicely were re-engaged again and ready for the final two matches.
(6) Lucha Dragons beat Los Matadores and The Ascension in a three-team match. With the Lucha Dragons being the only babyfaces in the match, it gave them the opportunity to showcase all the great high-flying moves they do, which got a tremendous reaction. When the match was going Los Matadores's way, a classic rock song played and out came El Torito, which was a surprise to everyone. The bull immediately took out Los Matadores to allow Lucha Dragons the pin them. Then, in quick succession, Lucha Dragons did a great high-flying combination on The Ascension and won the match.
The Main Event was Bray Wyatt vs. Roman Reigns in a No Holds Barred match. They announced this stipulation after the first match and did it in a way to big up The Authority. They announcer asked everyone what they thought of The Authority to a smattering of boos and then asked again and lot more boos this time. The announcer said The Authority have changed the Main Event to No Holds Barred, which came across as if the audience should be thankful to The Authority. This is an example of another occasion where continuity in WWE gets forgotten, making the story they want you to follow much harder because it's full of holes.
Bray Wyatt then came out to his theme and vast numbers of people with mobile phones. Roman Reigns's theme hit and he came through the audience, which was cool and allowed more people to be excited. WWE can justify their position on Reigns being the next guy by the live reaction, which was enormous. However, his Shield legacy theme is quite unique in comparison to the rest of the show and that could be a factor to his pop.
(7) Roman Reigns beat Bray Wyatt in a No Holds Barred match. The match went everywhere with weapons involved, including a kendo stick. Reigns gets hit directly in the head, which was concerning, but it wasn't the last time someone got hit in the head with a a weapon. Bray was in control most of the match, which was required because of Roman's limited moveset. The fans were with Reigns, though, and the chants grew louder. Three false finishes followed to really build to an exciting finale, which was Roman Reigns spearing Bray for the win. The place erupted for the finish.
Overall, the show as a whole was very good and the fans went away very happy as well.