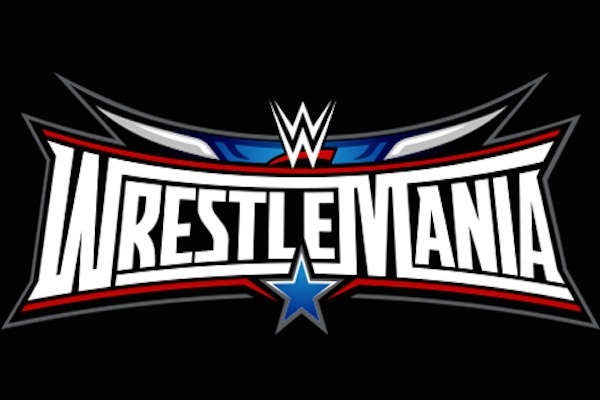 ---
SPOTLIGHTED PODCAST ALERT (YOUR ARTICLE BEGINS A FEW INCHES DOWN)...
---
WrestleMania 32 Ticket Tracker – Week 1
Introduction
On April 3, 2016, Vince McMahon and WWE will attempt to set a new WrestleMania attendance record by putting 100,000 fans into AT&T Stadium for WrestleMania 32. There are several internal and external factors that will make that challenging for WWE: high ticket prices against a somewhat sluggish economy, years of 50/50 booking, poor creative, months of sinking television ratings, injuries to several top stars, and a likely main event featuring a top babyface who isn't over against a 46-year-old part-time wrestler/corporate executive, just to name a few.
Over the next ten weeks, PWTorch.com will track key WrestleMania 32 ticket statistics on the primary (Ticketmaster) and secondary (eBay, StubHub, etc.) markets. A new article will be published each Wednesday, covering the seven-day period ending the previous Tuesday. This analysis will provide PWTorch readers with some understanding of one possible indicator of the success of this year's WrestleMania.
Week 1 Summary
The card for WrestleMania 32 started to take shape this week with the events of the Royal Rumble and Raw the following night. WWE appears to be heading towards top Mania matches of Roman Reigns vs. Triple H for the WWE World Heavyweight Championship and Brock Lesnar vs. Bray Wyatt or a member of the Wyatt family. There is still no indication of where top draws like The Rock and Undertaker fit into the plans for Mania.
WrestleMania 32 tickets range in price from $42 for the back of the arena to $2,360 for floor seats. A Ticketmaster.com searched revealed that, as of January 26, the cheapest tickets ($42, $52, $89, $118, and $148) were gone. Someone looking to buy tickets at this stage without turning to the secondary market can expect to spend a minimum of $207 per ticket (excluding fees), or $459.18 for two tickets (including fees).
There are plenty of expensive seats still available through Ticketmaster. As of January 26, consumers could still buy two tickets in Section L, Row F, Seats 8 and 9. These tickets run $2,360 each (excluding fees), with a pair costing $4,874.92 (including fees).
On eBay, ticket prices range from $200 per ticket (Section 448, Row 4) to $10,000 for a pair (Section K, Row C). Completed listings have ranged from $60 for one ticket in Section 451, Row 11, to $7,500 for two Gold Circle VIP tickets in Section B, Row E.
Over the last few days, dozens of Torch readers who have bought tickets to WrestleMania 32 responded via Twitter and email to the question, "What are your thoughts on the event right now? Is it worth the travel and expense?" The general responses among Torch readers who commented reflected guarded optimism. While many are skeptical about the main event and overall card, the overall feeling of those who responded seems to be that the pageantry of WrestleMania and all of that weekend's events are well worth the investment of money, time and travel.
Noble Burkhead from Altoona, Iowa, commented on Twitter that he will be attending his eleventh WrestleMania in a row, and that, "We do the high end travel package and have front row seats. To be sitting front row at Mania is a dream come true. Now, had I spent the same $$ and be sitting in row 6 per se, I'd def say I'd be a bit leery of my investment so far."
Torch reader Andy Lomelli travels to WrestleMania every year, and stated on Twitter that, "It's an annual reunion for my group of friends with tons of activities, plus we travel on the cheap, so that'll be worth it. Overall I'm waiting to see how card shapes up, but reminding me a lot of 29, where we were checked out by the main event (assuming Triple H vs. Reigns is the main event)."
Other Twitter responses included:
– Christopher Carey: "Also traveling from Australia for my first ever Mania. Mixed feelings so far!"
– Professor Chui (three-hour drive): "I'm going to three EVOLVE/WWN shows and an ROH show that weekend. That'll make it worth it."
– Mean Smark Callous: "Yes, definitely. I booked very early so got some great deals on flights and hotels. That allowed me to spend more for tickets and better seating, as well as hit all the major shows in the weekend. Five-day trip for a really solid price."
– Ken P: "I'm going. First one ever. I am pumped as long as no one else gets hurt."
– Allen Martin (Kentucky): "Honestly for me depends on what the roster looks like at the time (Cena, Orton, etc.). But I'll say yes."
– Andy Long (Michigan): "First Mania. Okay with card and possibilities the mid-card could be show stealing."
– Greg Donaldson (Edmonton, Alberta, Canada; attending his seventh WrestleMania in eight years): "Favorite event of the year hands down. Even though the Canadian $ is terrible right now. Still worth every penny."
– Grantlance (California): "Yes, I used to role my eyes when people would say, 'the event sells itself,' but whole roster could be injured and we'd still go."
– Chris Keehn: "It's expensive, but went last year and had to go back for 32. Definitely worth it and a must do for any hardcore wrestling fan."
– Bruce Vain (Memphis): "I'm on the fence. The whole WM weekend experience is worth it. I trust WWE to pull some more rabbits out of the hat."
Week 1 Analysis
Fans who bought tickets to WrestelMania 32 this far in advance are definitely not dumping their tickets on the secondary market en masse at this point. Tickets that have sold on eBay thus far have all sold at or above face value; this indicates that, 10 weeks out, demand for tickets is definitely greater than supply.
Keep in mind also that many fans have purchased high-dollar travel packages, and while the WrestleMania tickets can be sold on eBay, airfare and other travel-related expenses cannot.
WWE has had no problem selling out the cheaper seats at AT&T Stadium. However, the fact that pricy sixth row floor seats are still available means that WWE still has their work cut out for them in convincing fans that the show will be worth a $2,000-plus ticket.
If you've purchased tickets to WrestleMania and would like to share your thoughts, contact PWTorch Collectibles Specialist Michael Moore at michaelmoorewriter@gmail.com or follow him on Twitter @MMooreWriter.