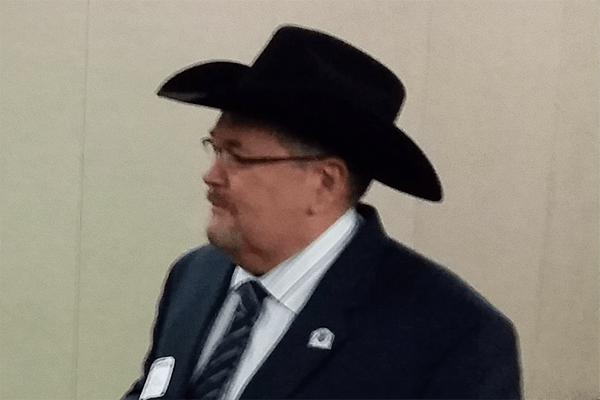 ---
SPOTLIGHTED PODCAST ALERT (YOUR ARTICLE BEGINS A FEW INCHES DOWN)...
---
"Ringside with Jim Ross" Afternoon Session #1
April 2, 2016
Dallas, Tex. at House of Blues
Report by Ben Tucker, PWTorch TV specialist
Read Tucker's in-person tweets from Mania Weekend @BTuckerTorch.
Here's some notes on Jim Ross's Spoken Word event that took place Saturday before the Hall of Fame…
– JR was introduced to the stage and spent the first 20 minutes or so talking like he normally would on his podcast, joking about how Bobby Heenan tried ribbing him into going commando at WrestleMania 9 until Gorilla Monsoon ended it with a classic "Will you stop?!" He also played up his firing in a joking manner (while leaving behind any semblance of an idea that he was ever "retired") and briefly went over WrestleMania on Sunday.
– The real meat of the show came when Jeff and Karen Jarrett were introduced for the Q&A and joined JR. The rest of these comments are slightly out of order, so bear with my mind, please…
– Immediately as Jeff and Karen were seated JR asked them the natural question of the status of Global Force Wrestling. Jeff was surprisingly caught off-guard a bit by the question and stumbled through a vague, long-winded answer about how GFW is in talks with TV stations, stressing that GFW is a "brand, not just a TV show." The overall tone was more of the same from GFW, with Jeff trying to make it seem like something was actually developing for the brand.
– Karen Jarrett seemed off or naturally hot-headed. Within minutes of being on stage, the topic of Dixie Carter came up. JR asked Jeff about his relationship with her and Jeff responded that they're perfectly fine. However, Karen disagreed, saying that she was not fond of Carter. Her clearest remark on the matter came when she sarcastically said that "Dixie sent us a Christmas card," but they didn't send one back, leaving a nervous Jeff to jokingly call JR the best booker of all time for getting Karen uncensored on the show.
– Karen also took time to trash Kurt Angle, saying that while she cheated on him, "he cheated first." Jeff mentioned Kurt later on, saying that their TNA parking lot brawl match was particularly stiff with Angle letting out a lot of true emotion.
– One odd point of the night was that of all of the questions asked, very few were answered. One person asked for fun stories about the Von Erich family. JR responded by describing the sad demise of the Von Erich family and saying how people shouldn't focus on the bad times, but instead try to remember the good times. Jarrett said Kerry was very nice, but then also said that the Von Erichs taking control from his father was a terrible business move.
– Another person asked Jeff Jarrett to cut a promo on someone and call them "Slapnuts." Karen said he would do it if JR called her a "jezebel." JR did his end of the deal but we're still waiting for that Jarrett promo. Jeff did take the time at this point to promote Ross's talents, citing how he called Wrestle Kingdom 9 without any contact from backstage. Karen spoke very highly of Ross throughout the show.
– Jeff in general wandered on his topics, speaking in circles for long periods of time without ever finishing his story. The host asked him if he had ever hit someone with a guitar a bit harder due to backstage drama, leading to him beginning a story on Owen Hart that he never finished.
– Towards the end, a person asked JR about his call of Mankind falling off Hell in a Cell, to which Ross mentioned how the call was natural and how it's been ingrained in the minds of so many fans. The same person asked Jeff Jarrett about his favorite person to work with and if it was Shawn Michaels. Karen made an odd face and Jeff ended up never answering the question.
– I believe someone was about to ask about the incident between JR and Jarrett at No Mercy '99 where Jeff allegedly held Ross up for hundreds of thousands of dollars, but JR ended the show before we got to that point, thanking everyone for coming out and for being "wrestling fans" while hyping his other events at the House of Blues and Taz's radio show that he will be guesting on after WrestleMania.
Overall, this formed the vast majority of the questions asked. The show was entertaining, if not a tad odd. Jeff Jarrett was long-winded and frequently lost his place and Karen seemed easily aggravated, but Ross seemed to be keeping the show together. I'm not sure if I would call it a high quality event, but it was definitely memorable.
Questions? Comments? Reactions? Find me on Twitter @BTuckerTorch, where I talk about wrestling and… stuff!