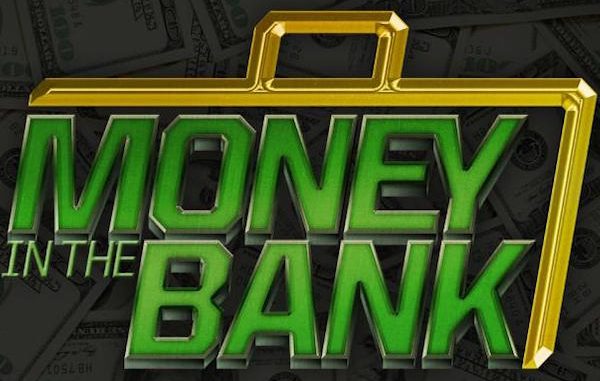 ---
SPOTLIGHTED PODCAST ALERT (YOUR ARTICLE BEGINS A FEW INCHES DOWN)...
---
Post-PPV Update: The betting lines were once again an indicator of match results for a WWE PPV.
The late flips of Dean Ambrose winning the MITB ladder match and Seth Rollins winning the WWE World Title match played out in the ring.
Plus, the rest of the main PPV held to form with the betting favorites winning their matches.
The only "underdog" victory was The Lucha Dragons defeating The Dudleys. The match was a late addition to the PPV line-up and then a late option for betting on Sunday.
[ Thanks to PWTorch correspondent David ]
6/19 Update: A late betting line flip on Sunday has pointed to a potential match result change at Money in the Bank.
Seth Rollins has suddenly flipped to a -400 favorite over WWE World champion Roman Reigns, who is now +280. It points to a potential DQ finish in favor of Rollins, or a sudden shift in WWE's booking of the title picture.
6/18 Update: Insider betting hit on Friday, leading to a big shift in the expected Money in the Bank match winner.
Dean Ambrose is now the favorite to win over Kevin Owens. Ambrose and Owens have flip-flopped the top spots.
The other expected match winners have strengthened their positions in the international markets…
WWE Title match: Roman Reigns is now -690 over Seth Rollins at +430.

SUNDAY UPDATE: Reigns is now a +280 underdog to Rollins at a -400 favorite.

A.J. Styles is now -720 over John Cena at +440.
WWE Tag Title match: New Day is now -540 over The Club at +390, Enzo & Cass at +1250, and The Vaudevillains at +8500.
U.S. Title match: Rusev is now -650 over Titus O'Neil at +420.
MITB ladder match: Dean Ambrose is now the favorite…

Ambrose is now -340 from +235
Owens is now +320 from -180. Everyone else is a bigger underdog…
Chris Jericho is +1000 from +675
Cesaro is +5500 from +2750
Sami Zayn is +8000 from +5000
Alberto Del Rio is +8000 from +5000
[ Thanks to PWTorch correspondent David ]
June 15 Report
International and U.S. oddsmakers have released betting lines for the Money in the Bank PPV, which are usually a good predictor of the match results.
Las Vegas oddsmakers typically do not release odds for non-major WWE events, but with MITB increasing in prominence and the event actually being in Las Vegas on Sunday, there are additional odds this month.
Both sets of oddsmakers are in-step on the favorites to win each of the top matches.
WWE Title match: Roman Reigns is the favorite over Seth Rollins

U.S. odds: Reigns is -375 to Rollins at +240
Int'l odds: Reigns is -400 to Rollins at +280

A.J. Styles is the favorite over John Cena

U.S. odds: Styles is -200 to Cena at +150
Int'l odds: Styles is -210 to Cena at +160

Kevin Owens is the favorite to win Money in the Bank

U.S. odds: Owens is -140, then Dean Ambrose at +250, then Chris Jericho at +600, Cesaro at +900, Sami Zayn at +1800, and Alberto Del Rio at +2500.
Int'l odds: Owens is -140, then Ambrose at +250, then Cesaro at +600, Zayn and Jericho at +1400, and Del Rio at +2000.

WWE Tag Title match: New Day is the favorite to retain

U.S. odds: New Day is -160 to The Club at +200, Enzo & Cass at +550, and The Vaudevillians at +1800
Int'l odds: New Day is -140 to The Club at +190, Enzo & Cass at +550, and the Vaudes at +1400

U.S. Title match: Rusev is the clear favorite over Titus O'Neil

U.S. odds: Rusev is -650 to O'Neil at +375
Int'l odds: Rusev is -600 to O'Neil at +400