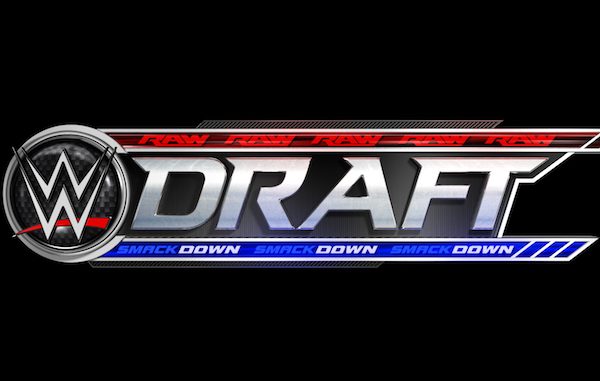 ---
SPOTLIGHTED PODCAST ALERT (YOUR ARTICLE BEGINS A FEW INCHES DOWN)...
---
By Ben Tucker, PWTorch "Instant Reaction" specialist
Raw vs. Smackdown: Who reigns supreme?
When comparing the Raw and Smackdown rosters it's clear that Raw has the stronger mid-card, and it makes sense considering Raw is three hours compared to Smackdown's two.
The main event scenes for both shows don't seem entirely unbalanced, with Raw potentially having more depth issues in terms of having a lead babyface. The unpopular Roman Reigns remains the clear number one choice, with Sami Zayn and Finn Balor poised to take the number two player role despite being untested on a big stage.
Seth Rollins, Chris Jericho, and Kevon Owens are bolstering the heel side, with part-timers like Brock Lesnar and Triple H sure to appear irregularly. Plus, with Braun Strowman now on his own, it's interesting to see where he will land on the totem pole in the long term.
Smackdown has the more sure-fired main eventers on its brand, with Dean Ambrose and John Cena taking on the lead face positions, A.J. Styles and Bray Wyatt leading the heels and Randy Orton serving as a potential candidate for either side.
Raw having the Women's Championship, Tag Titles, and a Cruiserweight division will help carry the show, but with the roster as thin as it is, you have to wonder if having so many divisions will further fracture an already paper-thin roster.
The Female Factor
The biggest depth problem I see is with the women's division on all brands. Seven women on the Raw roster. Six women on the Smackdown roster, four of whom have not been on main roster television in months, if at all. And just a few main women's stars are left on NXT, with Bayley still a candidate to debut at Battleground on Sunday.
This last note is especially worrying, seeing as how the NXT division looks like it could be in a condition similarly dire to NXT's tag scene when The Ascension were champions in 2014. With meager combinations of potential feuds on both rosters, the decision to split the women's division is baffling. If the "Women's Revolution" was gaining any sense of traction, the Draft looks like it is primed to put a halt to it.
A Tag Division Divided
A similar situation has occurred with the split of the tag team roster into two. Raw has come out with the clear advantage, having the New Day, Enzo & Cass, and The Club lead their division. Smackdown, on the other hand, is picking up the scraps led by an NXT team American Alpha, perennial Superstars face team the Usos, and a modicum of jobber heel tag teams. Would keeping these two divisions reserved for single brands have avoided this problem? Who knows.
Actually, I do know. It would have.
NXT Results!
Based on how the NXT call-ups were introduced, Finn Balor looks to be a (predictably) sure-fire main-eventer on Raw within the next six months. American Alpha will probably serve as the faces for Smackdown's tag division and Nia Jax will slide into her NXT role of assuming the 1a heel spot on the Raw women's roster.
Alexa Bliss and Carmella's call-ups seemed to occur more for padding out the deathly main roster divisions and Mojo Rawley appears destined to reignite his lower mid-card tag team with Zack Ryder. The typical mixed bag here, but no true apparent disasters.
Why Does this Cruiserweight Cruiser-wait?
So, Raw's going to feature a Cruiserweight division and their most acrobatic lightweight wrestler on the roster was drafted to Smackdown. No one bats an eye. Okay.
Apollo Who?
The most notable supplemental draft pick was Apollo Crews, someone who debuted on the main roster just a few months ago with a moderate amount of momentum. Since defeating Sheamus he's fallen into obscurity but was still moderately relevant, mirroring Baron Corbin's time on the main roster. This makes his placement in the Draft extremely confusing, as he was drafted below the likes of Summer Rae and The Ascension. Is someone trying to send Apollo a message?
Was that Necessary?
The only time the Draft rule regarding tag teams ever came into play was for the Social Outcasts. My bleeding ears are unsatisfied.
Breakout Potential?
Zayn, Owens, Corbin, Balor, and Strowman immediately come across to me as the people most able to benefit from the brand split. Neville may become the showcase player of the cruiserweight division, and I would expect someone out of the lower-card (say, Bo Dallas or Jack Swagger) to be drastically reinvented before the end of the year.
In Conclusion…
The main failure of this Draft is aiming for parity amongst divisions when none of the rosters are strong enough to fulfill that fantasy. Relegating the women's and tag team divisions to one brand each would have greatly aided the Draft, but as it stands the brand split already feels a bit lacking in the talent department.
Of course, I'm sure more names will be popping up on Raw and Smackdown in the upcoming weeks, but as a whole the renewed brand initiative is not kicking off with a full head of steam.
Any questions or comments? Message me on Twitter @BTuckertorch!