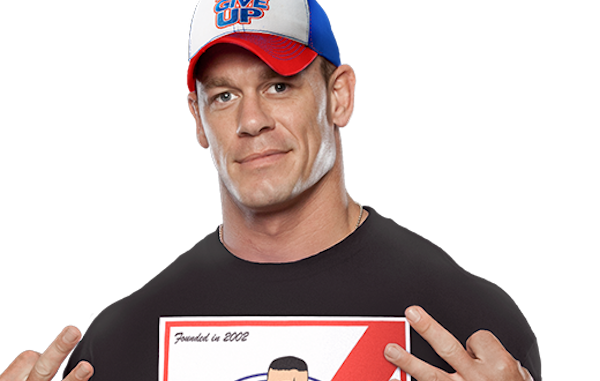 ---
SPOTLIGHTED PODCAST ALERT (YOUR ARTICLE BEGINS A FEW INCHES DOWN)...
---
By Michael Moore, PWTorch Collectibles specialist
Author's Note: The PWTorch Collectibles Column dated March 29, 2013, featured an article titled, "Cena has how many Mattel figures?" Several readers have asked for an updated count of Mattel WWE action figures since then…
Finding an accurate count of WWE action figures from Mattel is not easy. There is no checklist that is readily available, and there are so many exclusives, box sets, and playsets that it's hard to keep track of everything.
The numbers presented in this article were compiled by scouring a variety of sources, including the forum at Wrestlingfigs.com, eBay, Amazon, Ringside Collectibles, and more. Keep in mind that there very well be many more figures out there than what these numbers indicate, but this article does provide some sort of baseline for what's available. The counts in this article include Mattel's traditional WWE action figure lines with the most mass appeal, such as Basic, Elite, Battle Packs, Defining Moments, and Entrance Greats. Fringe sets like Slam City and Rumblers are not included.
Mattel launched its WWE action figure line in January 2010 and shows no signs of slowing down. Since then, Mattel has produced close to 1,600 different action figures of about 255 wrestlers. If distributed evenly, that would equate to about six different action figures per wrestler. However, that's obviously not how things work. The biggest stars with the longest tenure in WWE logically have the most Mattel figures.
John Cena is the most prominently featured wrestler in Mattel's WWE line, with at least 120 different figures. That averages out to 20 different figures a year since Mattel first kicked off its WWE toy line.
Of the top 10 wrestlers with the largest number of unique action figures, nine debuted in Mattel's toy line during the first year: Rey Mysterio (79 different figures), Randy Orton (55), Triple H (53), Undertaker (49), C.M. Punk (40), Big Show (38), Kane (35), and The Rock (33).
The only wrestler in the Top 10 who wasn't featured in the Mattel line in 2010 is Daniel Bryan, who got his first action figure in 2011. Mattel really stepped up production of Bryan's figures as his popularity began to soar in 2013.
Brock Lesnar, Alberto Del Rio, Roman Reigns, and Sin Cara weren't even in WWE when Mattel released its first wave of WWE figures in January 2010, but all four of them are on the Top 20 list of most unique figures.
Lesnar returned to WWE in 2012 and his first Mattel figure hit retail store shelves in the summer of 2013. In that three-year period, Mattel has released at least 23 different Brock figures. Del Rio has at least 22 different Mattel figures from 2011 to present, despite being gone from WWE for a year in 2014 to 2015. Reigns's first figures were released just in time for Christmas 2013, and he now has at least 20 unique figures. Sin Cara's first toys were released in 2012, and Mattel continues to issue new figures despite the character's turbulent history; he also has at least 20 different figures.
The first women featured in Mattel's WWE line in 2010 were Mickie James, Beth Phoenix, and Kelly Kelly, all of whom were gone from WWE several years ago. Mattel has made figures of at least 33 different female WWE personalities – A.J. Lee has the most unique figures with six, followed by Nikki and Brie Bella with at least five each.
Of the 250-plus wrestlers that Mattel has included in its WWE action figure line, approximately 80 were one-and-done. However, the vast majority of those are retired or semi-retired wrestlers who have or have had some sort of relationship with WWE, so it is possible that more figures could be made.
Wrestlers like Bruno Sammartino, Barry Windham, Lita, Tito Santana, Junkyard Dog, and Demolition have only appeared in the line once each, but could very well have figures in the future. The first-ever Magnum T.A. figure will be released this fall, and over the last week Mattel has announced plans to produce figures of wrestling alumni like Brutus Beefcake, The Boogeyman, and Stevie Ray.
Many of the other wrestlers with only one figure to their names are newer faces to WWE who will probably have many more: Alexa Bliss, Apollo Crews, Chad Gable, and Jason Jordan. A handful of one-and-done wrestlers probably won't get another Mattel figure, such as Mike Knox, The Bunny, Michael Tarver, and Cameron.
Mattel is revealing images of upcoming completed figures and prototypes at San Diego Comic Con. So far they've unveiled images of new figures of Shinsuke Nakamura, A.J. Styles, Asuka, Karl Anderson, Luke Gallows, and dozens more. The best way to keep up with these updates is to follow Ringside Collectibles on Twitter @RingsideC.
PWTorch Collectibles specialist Michael Moore can be reached at michaelmoorewriter@gmail.com. Follow him on Twitter @MMooreWriter.