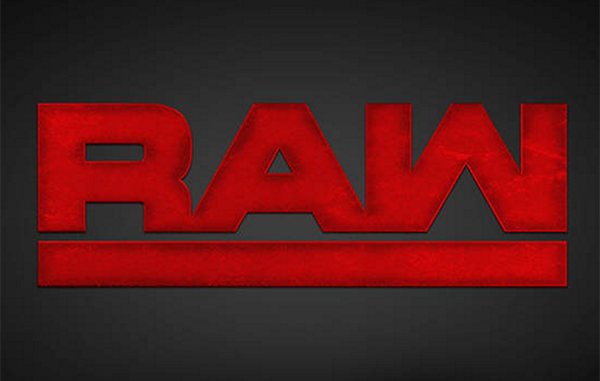 ---
SPOTLIGHTED PODCAST ALERT (YOUR ARTICLE BEGINS A FEW INCHES DOWN)...
---
8/15 WWE Raw Instant Reaction – Three-Pack Edition
In the spirit of PWTorch contributor Ben Tucker's "Instant Reaction" series, we present the top three takeaways from Monday's Raw from PWTorch staff, contributors, and correspondents.
Brandon LeClair, PWTorch correspondent
(1) Why Wait For Summerslam? Raw has established a pretty glaring trend since the brand split – giving away things you should probably pay for on free television. They did it week one, with a tremendous Women's Title match (and victory) that the Summerslam re-match is unlikely to live up to. They did it two weeks in a row, giving away lengthy Cesaro-Sheamus matches before announcing another SEVEN matches between the two tonight, beginning at Summerslam. They did it twice tonight – first by failing to practice any type of restraint in revealing Finn Balor's Demon, and second by giving away Roman Reigns vs. Rusev in the main event. I was actually looking forward to that match, and, believe it or not, I could've waited until Sunday. That match felt like an unspoken admission of not having enough to fill a three-hour show. I left feeling like there was less of a reason to watch Summerslam than there was going in. I'm pretty sure that's not the desired effect, right?
(2) Same Old Song and Dance. "Welcome back to the Roman Reigns show, we hope you enjoyed your break." I feel like I've seen this story before. The one where Roman, the failed babyface, gets shuffled into a mid-card feud to taper the backlash. There's a new wrinkle this time – they just can't help themselves from putting him in the main event. This feels like WWE's compromise. It's as if they're saying, "Look, we put him in a mid-card feud…but he's going to close the shows." I don't expect people to buy into that. Especially Sunday and Monday's Brooklyn audience.
(3) Time for an Austin Pep-Talk. I think Raw needs the same speech Steve Austin gave Dean Ambrose last Monday. They put on an incredible show Week One, and since then, they've gotten comfortable, complacent, and downright lazy. Raw has steadily declined each week, to the point where things seem to be right back to where they were pre-Draft, and with less of a roster to work with. What does WWE do in the coming months to combat the crowded Monday night TV schedule? Do they tuck their tail and lay dormant until the new year? Or, do they try to capture a fraction of the magic they produced Week One? These last few weeks have me fearing the worst.
Tyler Sabo, PWTorch correspondent
(1) Battle of the Mic Skills. Chris Jericho, Kevin Owens, Enzo Amore, and Big Cass all have one thing in common. Amazing mic skills. I am super-excited to see this, not because of the action, but because of the amazing promos they are able to deliver with ease and confidence. I wouldn't (I truthfully would, but anyways) mind if the Summerslam match turns into a giant hilarious promo.
(2) Nia Jax. Nia Jax continues her destruction on the entire Raw fem – wait, no, on a bunch of "local competitors." I've said it with Braun Strowman, I was saying it when Ryback was beating a bunch of jobbers… you can't make someone look super-strong if you're not going to use your roster. Honestly, there are a ton of unused women's wrestlers. I'd love to see more actual storylines with the women's division rather than just the championship storyline.
(3) Neville. I am very happy to see Neville back. He has amazing talent and seems to have recovered well from his injury. However, I do remember reading that there will be big things for Neville once he gets back. Since he isn't in Summerslam, I am hoping that after Summerslam he gets a good push. I feel like he can be a top-level Superstar.
Chris Wooten, PWTorch reader
(1) Calling the Demon King. Seth Rollins spent his Monday night roaming around the arena in search of the Demon King, still making light of the situation and telling everyone how great he is. Finally, after a thorough search, Seth calls out the Demon King in the ring. We see the lights go out, turn to red and the Demon King rises from the smoke on the top of the entranceway – the main roster "reveal" of the Demon. It truly was an amazing and what will become a memorable moment. I thought that saving the Demon alter-ego for Summerslam would've been a better call, but after seeing it's debut executed so well on this week's Raw, I'm glad they decided to debut it tonight. As if we weren't already excited to see these two in a match, this segment took it to a whole new level.
(2) Brock Doesn't Care About Your Kids. It was the final chance for Paul Heyman to hype the big match for this Sunday (Lesnar-Orton), but it seems that Brock wanted to take that task on himself. The Beast actually spoke this week, to Heath Slater of all people. Brock brought some real intensity on the mic, and gave us all a preview of Suplex City, hurling Heath around like a ragdoll. Lesnar has been getting away with saying things that no one else would dare say on-air for a while now. Not sure if those are scripted moments or if that Brock really just doesn't care about the rules, but it does put him on different level than everyone else. Another slam dunk promo from Heyman & Lesnar.
(3) The Club Goes to Med School. Over the past few weeks, I've talked about how some of the talents on both Raw & Smackdown, seem to have been given more character freedom and less scripts to memorize. There's no better example of this than The Club. While these vignettes about "Ring-Post-Itus" definitely seem to be scripted, it's leaps and bounds from where Luke & Gallows were Pre-Draft. Some could consider that all of the "balls" humor is juvenile, and I can't argue that, but I do laugh when I see these segments. It's good to see them getting away from the road they were headed down, becoming just another bland heel tag-team. There's some substance to them now.
More Three-Pack Takeaways from Raw to follow…