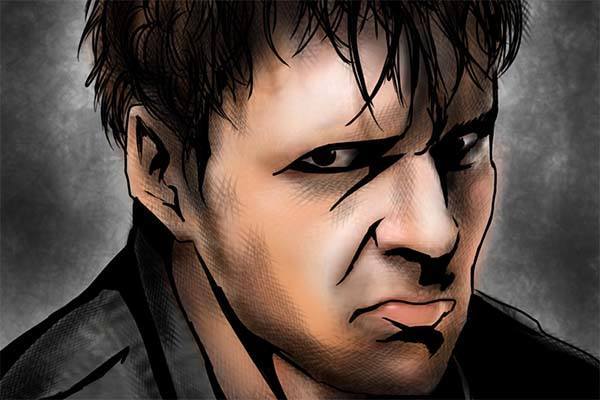 ---
SPOTLIGHTED PODCAST ALERT (YOUR ARTICLE BEGINS A FEW INCHES DOWN)...
---
WWE Smackdown Live House Show
November 26, 2016
Kansas City, Mo. at Sprint Center
Report by Faheem Munir, PWTorch correspondent
This event was billed as the first stop in WWE's Holiday Tour. A Smackdown! announcer welcomed the crowd. The event was half full, which is about what you would expect from a house show.
(1) Dolph Ziggler defeated The Miz. This match was announced as having the Intercontinental Championship on the line. Before the match started, The Miz cut a heel promo berating Kansas City, the people in Kansas City and the state of Missouri as a whole. The Miz also stated she was not putting the IC championship on the line because the crowd didn't deserve to see a champtionship match. Good mic work from The Miz. He got the boos he was looking for. Standard match from these two. Big pop when Maryse got ejected after being caught interfering. Dolph Ziggler won with a Sweet Chin Music.
(2) American Alpha & Apollo Crews & The Hype Bros.defeated The Ascension & The Vaudevillians & Curt Hawkins. Really surprised to see Apollo Crews as he has been non-existent from Smackdown Live.  The tag teams did their spot where a member of the face tag team threw out a member of the heel tag team, and then a member of the heel tag team threw out a member of the face tag team. After that spot, the all the tag teams fought in the ring to draw a big pop.  Each member of the heel tag teams then took turns beating on Chad Gable. This took too long as the crowd was growing restless. Mojo Rawley had to get the crowd to clap for Gable on at least three occasions. A hot tag was made to Jason Jordan. The action broke down again to let everyone get some offense in. American Alpha did their spot to score the pin on one of the members of The Ascension.
(3) Baron Corbin defeated Jack Swagger. Big pop for Corbin as he is from Kansas City, Mo. Multiple Corbin chants broke out. Corbin won after hitting the End of Days in a very short match. After Corbin won, he cut a promo about being thirty minutes from Kansas City, Mo. The crowd ate that up. He then bragged about how easy it was to beat Swagger. Corbin issued a challenge to anyone in the back to face him. Kalisto then came out to a decent pop.
(4) Kalisto defeated Baron Corbin. The children were doing the Kalisto Lucha dance. Kalisto pins Corbin  in another short match. I expect Kalisto and Corbin to feud for some time.
(5) Kane defeated The Wyatt Family (sans Randy Orton). The people around  me were upset that Randy Orton did not appear, especially since he lives in St. Louis, which is four hours away from Kansas City. Decent pop for Bray Wyatt. Bray soaked up the cheers and then gave the crowd the DX crotch chop to turn the crowd against him. Great stuff. Bray then tried to make peace with Kane by shaking his hand. Kane faked a hand shake and then began to beat on Bray. This drew cheers. Bray left the ring and started to head to the back. I am guessing he was trying to get some heat on him, Kane chased Bray and bought him into the ring. Luke Harper was oddly just watching the action from ringside like he was a fan. Harper finally tried to interfere, but was stopped by Kane. Kane won with a Chokeslam on Bray. Very slow match.
Intermission.
(6) Heath Slater & Rhyno defeated Tyler Breeze & Fandango. WWE Smackdown! LiveTag Team Championship was on the line. Big pop for Slater and Rhyno. Rhyno drew ECW chants while working on Tyler Breeze. Breeze and Fandango did the "I'm leaving this match" bit like what happened in match number four. Slater and Rhyno gave chase and put Breeze and Fandango back into the ring. Both Tyler and Fandango took turns beating on Slater for a while . Hot tag to Rhyno. The crowd was anxious to see the Gore. After a few minutes of back and forth, Rhyno hits the Gore on Breeze  for the win. That drew a large pop. It is nice seeing Slater doing some meaningful work after the 3MB stuff. I still believe can still go further with the "I Got Kids" theme. Maybe call up an NXT wrestler and bill him or her as one of Slater's kids.
(7) Becky Lynch defeated Nikki Bella and Natayla  and Carmella and Alexa Bliss in Fatal Five-Way match for the WWE Smackdown Women's Championship. When the Women's match was announced, it drew a big pop from the ENTIRE audience (one of the loudest of the night). Big pop for Nikki Bella and Becky Lynch. Mixed reaction for Natalya. Their seems to be an interest in the Women's division from the WWE Universe; however, creative has to give the women some compelling storylines to work with so the division can fully catch on. Having Charlotte and Baylay and Becky Lynch and Natayla fued while the other women just sit around is NOT going to work. There should be at least two of three fueds within the Women's division on both shows. Perhaps the WWE can let the Women have their own wrestling show on WWE Network like what they are doing with the Cruiserweights. Natayla drew laughs when she pulled out a whistle and started bossing everyone around like she was a drill Sargent or a sports coach. I expect to see that bit on Smackdown Live! sometime down the line. Carmella drew loud boos when she did John Cena's "You Can't See Me" hand gesture while working on Nikki Bella. The match was set up in a way that each person got to hit their finisher, while the other women were waiting on the outside for their spot. Becky Lynch won with the Disarmer on Carmella. Decent action overall.
(8) A.J. Styles defeated Dean Ambrose with James Ellsworth as Timekeeper. WWE World Championship on the line. This was billed as a Kansas City Street Fight. Mixed reaction for AJ Styles. Big pop for Dean Ambrose and an even BIGGER pop for James Ellsworth when he came out after being announced as Time Keeper. An Ellsworth chant broke out – not sure if it a good thing or a bad thing. Ellsworth is very small in person. There is only so much you can do with his size without crossing the line of disbelief. Maybe placing him in the Cruiserwright division will suffice. Typical back and forth action from AJ and Ambrose. AJ grabbed a kendo stick and hit Ambrose with it several times. Good pop here for the weapon. After some back and forth, AJ gets Ambrose in the Calf Crusher. Ambrose reached the ropes after teasing a tap out. During this, Ellsworth got from his timekeeper position to cheer on Ambrose. After Ambrose was released from the Calf Crusher, AJ took out Ellsworth at ringside to draw loud boos. AJ then grabbed a chair and placed it between the top and second rope. After some more back and forth between AJ and Ambrose, Ambrose threw AJ head first into the chair. The chair went flying. Ambrose scored a believable near fall. The crowd was absolutely sold for a three count. Many boos for the referee after confirming two-count. After more back and forth, AJ grabbed a fan's beverage and threw it into the face of Ambrose. While Ambrose was stammering around trying to find his equilibrium, AJ hit the Phenomenal Forearm for the win. Best match of the night.  After the match, Ellsworth hit AJ with the No Chin Music and then Ambrose hit Dirty Deeds to please the crowd. The show ended with Ambrose and Ellsworth doing posses in the ring. Ellsworth did the Hulk Hogan pose for some cheers.
FINAL NOTES:
Overall, great show. The show started at
7:30pm
and ended at
10pm
on the dot. Some of the parents in front of me were getting a little restless and sleepy probably due to the length of the show. I cant't image them sitting through a three hour Raw.
NOW CHECK OUT THIS PREVIOUS WWE LIVE EVENT REPORT: 11/11 WWE in Lyon, France: Rollins vs. Owens, New Day vs. Cesaro & Sheamus, Dana & Nia vs. Bayley & Alicia
---
Please send any news tips and results to: pwtorch@gmail.com. For instance, let us know if you hear a pro wrestling reference on a popular talk show, see a pro wrestling related Tweet or Instagram from celebrity, hear an ad for matches advertised for an upcoming WWE event, or anything else pro wrestling related that'd be of interest to our readers. If you attend a live event, please send results. We don't set up correspondents ahead of time and count on readers like you to send an email with a report on live events you attend – not just WWE, but also ROH, NXT, international groups. and anything else.