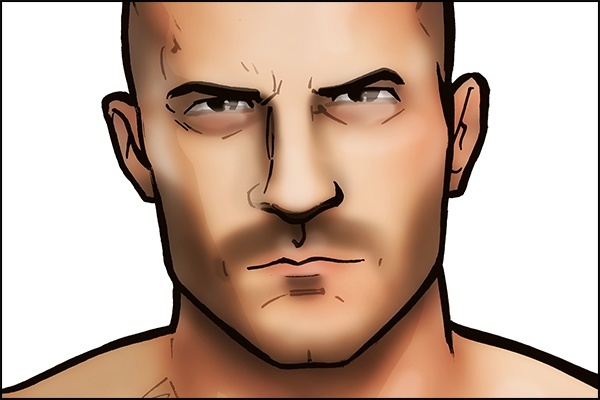 ---
SPOTLIGHTED PODCAST ALERT (YOUR ARTICLE BEGINS A FEW INCHES DOWN)...
---
RAW PREVIEW
DECEMBER 19, 2016
FROM THE SCHOTTENSTEIN CENTER IN COLUMBUS, OH
REPORT BY JOEY GALIZIA (@RamJam89)
"Sierra, Hotel, India, Echo, Lima, Delta"
Oh, we miss the Shield. We miss them so much that even when they're being forced back together it sort of feels right even if it doesn't make logical sense. Then again, this is the WWE. Logic went bye-bye a long time ago. Last night tw-thirds of the Hounds (Seth Rollins and Roman Reigns for those playing at home) laid waste to Kevin Owens and Chris Jericho after the former retained his Universal Championship thanks to the latter's interference. While our two favorite Canadians' friendship is still strong (THANK GOD), they should still expect a war with Roman and Seth who seem destined to destroy the evil allegiances to the still MIA Triple H. Might we see The Game tonight? My money says no, but we should expect some Christmas references and shenanigans until then.
"To be the man…"
Who knows if Sasha will even show up to Columbus tonight. She was beaten, bloodied, and defeated yet again by Charlotte after their Iron-Woman match went into overtime. With no rematch clause, we are finally ready to put this feud behind us and claim a new contender to the belt. The Hugger should get this rub, but I hope they don't make Bayley play the "Sasha's my friend and you hurt her" card, because there's no card to play. The Boss lost clean as a whistle with only a few seconds left on the clock. Does that bother you? It bothers me. Maybe Nia Jax will call out Sasha for her inability to defend a championship. Either way, the Women's Division is ready to laser in on WrestleMania season.
"More moves than a Swiss-Army Knife"
MY GOD CESARO IS STRONG. AND CLEVER. HE IS STRONG AND CLEVER AND NOW HOLDS GOLD WITH THE CELTIC WARRIOR. Good stuff. New Day's impressive title streak has ended after a fantastic opening to the PPV last night (and besides the women's, it match might have been MOTN) which saw Cesaro pretend to be tagged in just so his good chum Sheamus can slide and steal a pin. In a year of fantastic tag-team wrestling, that is one spot that I've never seen before and I can't stop thinking about how brilliant it is. Hats off to the New Day, though, for after the match they kept their babyface status and handed the belts over like the respectable champs they are. For all the criticism they have gotten during their run, this last month they have put on a plethora of entertaining title bouts.  Do they invoke their rematch clause tonight? Hopefully yes; that way we can move on. But for once I'm excited about the tag team situation on the Red Show. Also it should be noted that The New Day defeated Cesaro & Tyson Kidd for their first title run (via shenanigans because NEW DAY ROCKS!) so it only seems fitting that the Swiss-Superman be the one to end their longest one (because CESARO & Sheamus, I guess, ROCKS!)
"The man that gravity forgot and MAN is he pissed about being forgot"
As someone who covers all the 205 shows, I've been enjoying the Cruiserweights. However, I have also been saying that the Cruiserweights need a spark to really connect them with the audience. Last night at Roadblock: End of the line (In hindsight a terrible name for a PPV), we not only got that spark…WE GOT A TOWERING INFERNO. After Rich Swann retained his purple strap by beating T.J. Perkins (besty) and The Brian Kendrick, Neville (Adrian?) appeared and made a statement: "I'M BACK." Neville destroyed the champ, then proceeded to destroy T.J. So Kendrick was the only smart one and played dead in the corner because you don't mess with Neville when he has that look in his eye. Heel Neville seems like a man on a mission and I am ready to push him to the top of this division (because he deserves it, yes, but mainly because I'm afraid he'll attack me if I don't say that). Also Jack Gallagher and Ariya Davair don't like each other and one of them may get tied up in a knot for being a scallywag.
"Merry Christmas from the rest of Raw?"
The only thing advertised for certain tonight is Rusev & Cass going at it again after their match at Roadblock: End of the Line (Seriously this was the name of a PPV) resulted in countout victory for Ru Ru. Cass was fighting for Enzo last night, but tonight he seems focused to fight for himself.
Also if you can run around and survive Braun Strowman for ten minutes, that counts as a victory and Sami Zayn achieved that feat last night as well. I, for one, am terrified for the safety of everyone because the last time Braun Strowman lost he threw James Ellsworth straight to hell. Be safe, Sami.
Hopefully the U.S. Title is talked about at some point in the evening. Remember that one? The one that Roman sluggishly slings over his shoulder. Someone fight him for America, please.
A lot of places Raw can go tonight. Will you tune in to find out?
NOW CHECK OUT LAST WEEK'S "RAW PRIMER": RAW PRIMER: What to expect tonight based on what happened last week with New Day, Jericho, Seth, Owens, Reigns, Strowman, Charlotte