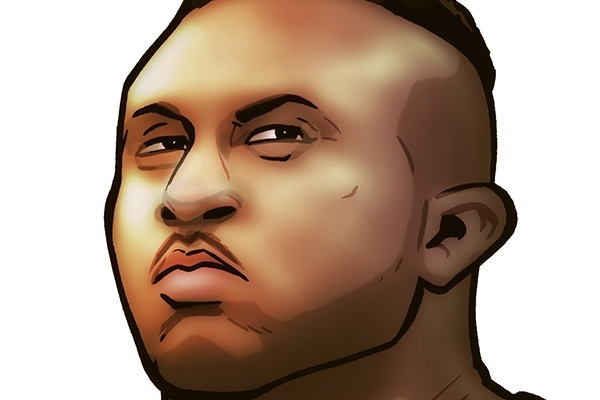 ---
SPOTLIGHTED PODCAST ALERT (YOUR ARTICLE BEGINS A FEW INCHES DOWN)...
---
RAW PREVIEW
MARCH 13, 2017
DETROIT, MICH. AT JOE LOUIS ARENA
By Joey Galizia (@RamJam89), PWTorch contributor
"THE BELLY OF THE BEAST"
After getting punk'd on more than one occasion by the originator of the streak Bill Goldberg, Brock Lesnar has had quite a successful week. In Chicago, he surprised his Mania opponent with one of his more brutal F5s in recent memory and made it abundantly clear that THE GAME IS AFOOT. Over the weekend he conquered former Universal Champion Kevin Owens at the MSG in a dream match that lasted the duration of one cannonball and four suplexes. Tonight in Detroit, The Beast will appear again (earn that $$$ baby!) and probably send another unfortunate individual to his famed desolate city. The question is will be a dark segment or not. Whether you're a fan of Brock or not, this has been very good so far.
"A CUPPA NUMBA ONE CONTENDAS?"
Top billing currently on wwe.com is the #1 contenders tag match between The Realest Guys and Cesheamus. Sheamusaro? WHATEVER. After failing to capture the belts from the Club at Fastlane (Enzo had his foot on the ropes but that sneaky Anderson knocked it off before the ref could see), the Long Island tough guys would mess up their rematch by picking a fight with the European baddies last week. When things got even more out of control backstage GM Mick Foley ordered this fight to finish things once and for all. I'm not a booking expert, but in order to keep things fresh I hope that a screwy finish occurs setting up a triple-threat for Mania. However, odds are that Enzo and Cass are favored and they should be. The story of these two never claiming gold in NXT and then winning the big one in Orlando AT WRESTLEMANIA would be to sweet (#kliqAPPROVALpending) not to tell.
"NEVER FRIENDS. ALWAYS ENEMIES."
Last week Kevin Owens wholeheartedly admitted that his friendship with Y2J was a fraud, and that he was only using Chris to benefit himself. Jericho remained as strong as someone who is getting over a break-up could be, but he's in the anger part of that phase and that means bad news for all involved. KO on the other hand remains the prizefighter that he has always originally claimed he was, and dared Jericho to put his U.S. Title on the line at their clash at Mania. You think Jericho cares about some belt? No way man…this is about vengeance. Expect the pot to be stirred and the plot to be thickened like only these two fantastic storytellers could do.
"TO HUG…OR NOT TO HUG….NOT."
Forget about Fastlane. Forget about the awkward booking decision and the disappearance of the traditional babyface and heel personas. These three women (and maybe Nia) are going to deliver everything that we want from them at the big show in Orlando. I was never really a fan of Charlotte's "streak" on pay-per-views because it's not as impressive as another female champion's streak in NXT. Yes it was weird for it to end at Fastlane and even weirder for it to end THE WAY IT DID but alas it happened and there is no changing it now. The hope tonight is for the basic structure of this feud to be cemented. The pieces of this story are there, they just need to put them in the right order. Having Sasha defeat Bayley last week was a good start. Where they go tonight is where I get a little worried. Hoping for the best.
"FLAGSHIP SHOW"
-Our WrestleMania hosts have been obsessed with their ice cream cart and easily disposing of Primo and Epico. All hail Big E's strangeness.
-Will Nia be added to the women's match at Mania? I'm sure she'll squash someone tonight to prove her point. That may include a non-title affair against Bayley but who knows.
-What of Sami Zayn? He has been on the losing end in bouts against Samoa Joe and continues to let his former best friend Kevin Owens get the best of him. Will he have a clear direction going into Mania? God I hope so, because no way should he be reduced to the battle royale.
-Samoa Joe on the other hand will continue to do the Game's dirty work. What if a newly returned Irish Demon isn't cool with that though?
-More on Seth's condition!!!
-Last week Undertaker took his yard back from the Big Dawg. While he is not scheduled to appear at this show Roman certainly is, and I'm sure he's pissed.
While there is no guarantee that Raw will be as good as it was last week at this point this is much watch television because of the event it's leading up to. BRING IT TONIGHT RED-BRAND.
---
NOW CHECK OUT LAST WEEK'S PRIMER: RAW PRIMER: What to expect tonight based on what happened last night including Goldberg, Bayley, Rusev, Neville, Braun