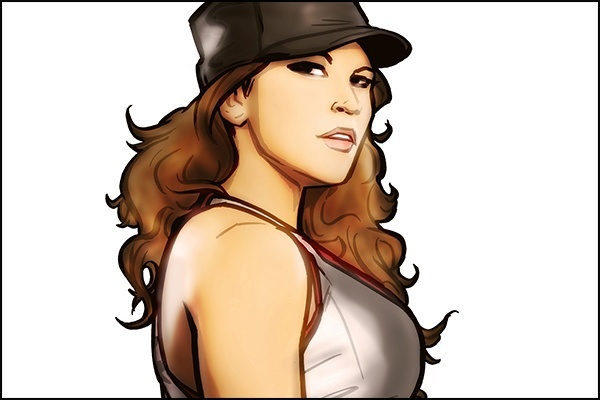 ---
SPOTLIGHTED PODCAST ALERT (YOUR ARTICLE BEGINS A FEW INCHES DOWN)...
---
Talking Smack has quickly become must see TV. That is very high praise for a network special that promotes sitting down and talking over wrestling on a wrestling network. It's smooth, easy viewing that appeals to those who want to know more about what really goes on without ever damaging the overall characters. Every episode gives us a few interesting things that it is definitely with knowing.
I'm Tom Colohue and this is Talking Points From Talking Smack.
Follow Tom Colohue on Facebook and @Colohue for updates.
---
Talking Points From Talking Smack
1. A.J.'s Domain
With fewer guests, the Talking Points are going to be a little different today, with more focus on format than not and fewer points. One thing that hasn't changed, however, is that A.J. Styles continues to dominate Talking Smack just as he dominates Smackdown.
With more pointed, physical storylines in presence and with less time than Raw to develop storylines, A.J. had been pushed largely on to Talking Smack, particularly lately given how often he has appeared with his manbun. The A.J. vs. Shane McMahon storyline has been a slow burn which has mostly been told using other storylines – particularly the Kevin Orton vs. Bray Wyatt storyline. Is this the right choice given that Talking Smack does not have the viewership of Smackdown? Does everybody win here?
2. Where was everybody?
I want to drop a quick list of the people who could have appeared and furthered their own storylines and development.
Luke Harper? Cena and/or The Miz? The Usos? A furious American Alpha demanding a rematch against said Usos? Randy Orton? Baron Corbin? Dolph Ziggler?
These are just the good talkers I've listed, by the way. Where on Earth was everybody? The tag teams in particular are in desperate need of attention but were given no platform at all. They could have pushed their Andre the Giant Battle Royal participants. Harper could have spoken about Orton and Bray Wyatt, reminding everyone that he could still play a part while putting both men over. Hell, Shane McMahon could have come on, full of adrenaline, and cut an anti-A.J. promo.
Where on Earth was everybody?
3. The Women's Division risks imploding
Seeing a ton of participants wander in to bicker like children was not a good showing of the Women's Division and it isn't the right way to build tension going into the match. Focussing on individual tensions is more likely to work and certain storylines, including existing tensions between Carmella-Natalya, Lynch-Bliss, Lynch-James and Bliss-James should be exploited.
It's clear that the injury to Naomi has forced a lot of storylines to hurry to their finish. Carmella has been building slowly as a heel, Natalya has been made to look dominant, Mickie James finally got a decent win under her belt. A lot of things have happened very quickly and nobody seems to be entirely ready to go except for Becky and Alexa. The two of them dominated proceedings even in a crowd of five.
Without a big shocker, we're missing an element of surprise. Naomi seems an obvious option. Please though, please, Asuka. She doesn't have to win, but just give me Asuka.
---
NOW CHECK OUT LAST WEEK'S ARTICLE: TALKING POINTS FROM TALKING SMACK 3/7: Bryan expands pool of women for WM33 shot at Bliss's belt, Miz once again shines in this format