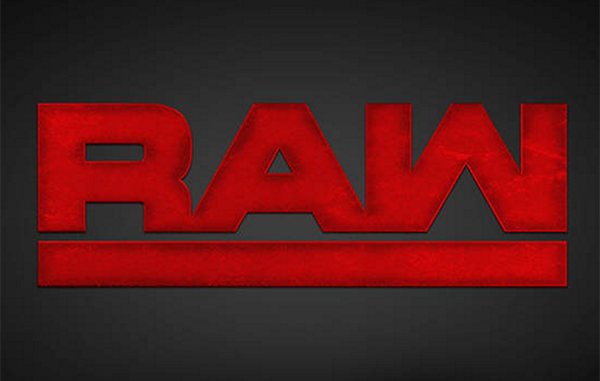 ---
SPOTLIGHTED PODCAST ALERT (YOUR ARTICLE BEGINS A FEW INCHES DOWN)...
---
KELLER'S WWE RAW REPORT
APRIL 24, 2017
KANSAS CITY, MO.
AIRED LIVE ON USA NETWORK
ANNOUNCERS: Michael Cole, Booker T, Corey Graves
[HOUR ONE]
-They opened with a video package on Braun Strowman's recent path of destruction against Roman Reigns, Kalisto, and then the ring collapse with Big Show last week. They included a lot of crowd reactions to the ring collapsing with a heavy dose or dramatic music and special video effects.
-The Raw opening aired.
-Cole, with some rare WWE overmodulation of his mic, introduced the show. Graves hyped Braun vs. Kalisto later tonight.
-Highlight Reel: Chris Jericho came out to his entrance music. The announcers talked about his U.S. Title match against Kevin Owens at Payback in six days. They showed the announce team on camera. Cole noted that David Otunga is off doing a movie. Jericho welcomed fans to a "monumental edition" of the Highlight Reel. He said it's the last one you'll ever see on Monday Night Raw because he will be winning the U.S. Title which will shift him to Smackdown. But he said it doesn't matter if it's Raw, Smackdown, or Southpaw Regional Wrestling, his fans have always supported him. He said they're The Friends of Jericho, so "cheer me on, man." He extended his arms and smiled. He said he needed a huge guest for this last Highlight Reel on Raw, a sexy beast, in fact. He said he's his own guest.
He turned his attention to Owens, whom he said beat him for the U.S. Title and then "split" to Smackdown Live where he calls himself the Face of America. He picked on Owens' look, saying he looks like the Baby of the Hunchback of Notre Dame and Grumpy Cat. He said instead of Face of America, he should be Hemorrhoid of America. He was interrupted by The Miz and Maryse.
Miz said Raw is no longer Jericho. He said it hasn't been since they arrived. The crowd chanted "You suck!" as they entered the ring. Miz said he can't suck because he's not from Kansas City. He said Raw is now about the It Couple. Jericho said he better watch "It!" Miz informed everyone that the Highlight Reel has been cancelled and replaced with Miz TV. The set was suddenly changed from the Highlight Reel to Miz TV. He said they'd present viewers with something must-see and the ratings will spike.
Once the set was in place, Miz introduced the segment, but was interrupted by Dean Ambrose. Miz winced. Ambrose strutted to the ring and told Jericho he is right, Miz is a stupid idiot. Miz said Jericho never said that, though. Jericho, who sat in the corner of the ring throughout all of this, said he was thinking it. Ambrose said no one wants to see Miz TV, but they would like to see the Ambrose Asylum. The workers changed the set once again. Ambrose urged them to go faster because they're on live TV. He told Jericho that he has a free-flowing show, so just go with his instincts.
Ambrose welcomed his guest, Jericho. Miz and Maryse stood by, hands on hips. He introduced them as his other guests "since they're here already." When the fans booed, he said they don't boo his guests. He asked the crowd again. They booed again. He said they should keep the people happy and go with it. Ambrose talked to Jericho about how they have gone to war before, but he believes in the healing power of forgiveness. He talked about him breaking the potted plant over his head, and how he broke his light-up jacket. Jericho said he still owes him $15,000. Ambrose said it's been a rough week at the blackjack table, so he doesn't have $15,000, but he has a gift for him.
Jericho opened up a box and out came a jacket wrapped in Christmas tree lights. Dean asked him to try it to on, man. Miz interrupted and said "No, no, no!" He said the jacket is hideous. Jericho put it on and styled and profiled. Miz said that's the type of quality that comes from a slacker who devalues the Intercontinental Championship. He said if anyone should be receiving gifts, it should be him. He said he is there to rescue the fans from their mediocrity. Ambrose gave Miz a gift – a kick to the gut and a Dirty Deeds. The crowd cheered. Ambrose left. Booker said, "You gotta love it." Jericho told Maryse that when your husband is a stupid idiot, you make The List. Graves said he can't believe Jericho put Maryse "on that filthy list." Booker said, "Jericho is wearing the jacket, the jacket is not wearing him." Okay…
(Keller's Analysis: Entertaining segment, which sets up some sort of main event TV match later.)
-They showed Matt & Jeff Hardy backstage. [c]
(1) MATT HARDY (w/Jeff Hardy) vs. SHEAMUS (w/Cesaro)
Booker said this match is just an appetizer for Sunday's match at Payback for the WWE Raw Tag Team Titles. They showed Jeff landing a Swanson to beat Cesaro last week followed by a handshake. Booker said Sheamus is younger so "of course" he has the advantage, but he said Matt has stamina. After Matt gave a Side Effect to Sheamus on the edge of the ring, they cut to an early break. [c]
Booker touted Matt's "never say die" attitude. Booker said Sheamus put a lot out there early and now Matt is capitalizing on it. Sheamus gave Hardy a knee to the chin and then dove at him at ringside. Hardy moved and then took Sheamus down. Sheamus shoved Jeff away when he moved in to check on his brother. Jeff stood on the ring and apron and yelled at Sheamus. Cesaro yanked him down. Matt surprised Sheamus with a Twist of Fate for the win. They director briefly – very briefly – cut to a fan sign that said "Broken Hardy Boyz!"
WINNER: Matt Hardy.
-After the match, Cesaro pointed and yelled at Jeff. A "Delete" chant started, but didn't get very loud. Sheamus tried to talk Cesaro into calming down. He offered a handshake to Matt. More boos than anything. Cesaro at first disapproved, but then got on board. The Hardys delayed. Matt signaled and said Sheamus could be deleted. They shook hands, though. Sheamus raised Matt's arm. Cole said it's interesting Sheamus had the cooler head tonight.
(Keller's Analysis: Basic route to hyping the PPV match. Interesting to see Sheamus seeming to come across as a genuine good sport here. Will it last?)
-Backstage Kurt Angle told someone on the phone that it will be huge because later there will be a first-ever dumpster match, but he needs to check with Kalisto to be sure he is going to go through with it. Angle wasn't on a cell phone, but a corded phone! That was so Miz and Maryse could walk in and hang up on the call off camera before Angle turned around. Miz complained to Angle about how long they've been waiting for him. Miz wanted Angle to punish Ambrose and Jericho. Angle told him to find a partner "or co-star" and he can have a tag match later. Maryse yelled at Angle in French. Angle said, "Well, right back at ya'."
-A commercial aired hyping Shinsuke Nakamura on Smackdown with a message for the WWE Universe, plus Naomi defends against Charlotte. [c]
(2) NEVILLE & T.J. PERKINS vs. JACK GALLAGHER & AUSTIN ARIES
Gallagher and Aries tossed the heel duo over the top rope early. They cut to a break. [c]
Back from the break, eventually Gallagher made a comeback against the heels and hot-tagged Aries. Aries finished Perkins a couple minutes later with a discuss five-arm to the side of his head.
WINNERS: Aries & Gallagher.
-Then a #WWEHero commercial aired. Those were bound to show up. Lots of footage of Conor's Cure and charity appearances by WWE personalities. [c]
[HOUR TWO]
-Braun Strowman walked out. When his music stopped, some fans tried to get a "Strowman" chant started. He looked at a dumpster at ringside. He then told the fans he considers every one of them "nothing more than trash." He said when he stuffs Kalisto into that dumpster, it's like he's dumping each and every one of them in there with him – "especially Roman Reigns!" For some reason, his music played again.
-Backstage Angle asked Kalisto if he really wants this. Kalisto said he does. He said he doesn't like being treated like garbage. "I am a man, Kurt!" He said if he doesn't fight for his pride, he does't deserve to fight for anything.
(3) BRAUN STROWMAN vs. KALISTO
Kalisto danced out to his "Lucha! Lucha!" entrance theme that sounds like a T.J. Perkins club remix. Cole said the first-ever dumpster match took place at WrestleMania 14 in 1998 and the second at King of the Ring 2000, but it's been 17 years since. Kalisto threw an early kick to Braun's tree trunk legs. Graves said the scary part is Braun is nearly as quick as Kalisto. Braun squeezes his head and yelled at him and threw him toward the dumpster. Kalisto kicked Braun in the face and then slingshot dropkicked Braun. Kalisto gave Braun a spinning jaw-jacker, that looked awkward. Strowman caught a flying Kalisto mid-air and threw him across the ring. They replayed in slo-mo, then sped up right on impact. It looked cool. Braun stepped on Kalisto. Kalisto cried out in pain. Kalisto, though, blocked Strowman as he tried to drop him into the dumpster. Kalisto almost reversed Strowman as Cole got very excited. He torqued on his neck and tipped him, but Strowman blocked it and threw him back into the ring. Graves said he can't believe how close Kalisto got to dumping Braun into the dumpster.
Strowman dealt out more methodical punishment in the ring, then he tossed him over the top rope just short of the dumpster. Booker said it's inevitable. Braun pressed Kalisto high on the ring apron, but Kalisto broke free and landed inside the ring. Kalisto then dropkicked Strowman off the ring apron, and Strowman dropped into the dumpster so Kalisto won. Braun got bug-eyed. Then he got angry. Graves said he has a feeling that's the worst possible thing that could have happened to Kalisto.
WINNER: Kalisto.
-Strowman entered the ring and began to chokeslam Kalisto hard over and over. Then he threw him into the dumpster. He rolled it up onto the stage and then tied down the cover with Kalisto inside. The crowd broke into various pro- and anti-Roman Reigns chants. "We Want Roman / Roman Sucks!" Strowman circled the dumpster and then shoved it off the stage. It tipped on it's side hard over the ledge. [c]
-The commentators reacted to clips of the Strowman attack on Kalisto. Then live, Kalisto was put on a stretcher by medics. Cole said they'd give updates later. They went to the announcers on camera who discussed what Roman Reigns must be feeling. Cole pushed a WWE.com article on the situation. They cut to Kalisto being rolled into an ambulance. Angle was with him, as were a few producers (Adam Pearce, Jamie Noble) and referees.
(Keller's Analysis: Overall, really well done for what Vince McMahon is trying to accomplish. Kalisto is a sympathetic figure for the type of fans who are going to be siding against Strowman. The insult Strowman threw at the crowd before the match was an extra effort early to try to quell some cheers for him. Who was waiting for Strowman to tip over another ambulance?)
-Back to the announcers, Cole said there's an interview with Reigns at WWE.com, and now a special look at Reigns. A video aired on Reigns declaring it his yard now.
-A Bray Wyatt video message then aired aimed at Randy Orton. The arena was shown lit up with fireflies as Bray said the deepest, darkest depths of hell are waiting for Orton. "With your pain and your suffering and your agony, I will be reborn." Then he laughed maniacally. He said the House of Horrors waits for him. Lots of images of burning houses and wood. [c]
(4) ALICIA FOX vs. DANA BROOKE
Emma strolled out early. Booker's mic wasn't working briefly as he tried to add analysis to the situation. Brooke won with a Michinoku Driver. She flexed her arms afterward.
WINNER: Brooke.
-Emma entered the ring afterward and acted impressed. She moved in and gave her a hug. She held it awkwardly long and Brooke seemed sort of disgusted. Emma walked to the back. Odd.
-They went to the announcers on camera who hyped the Payback line-up.
-They went backstage to Charley Caruso (not mentioned by name by Cole & Co.) who interviewed Samoa Joe, Karl Anderson, and Luke Gallows. Anderson said they've known Joe a long time and they've learned from each other how to torture "that butt nugget, Enzo Amore." Gallows said the only thing coming out of their mouths is garbage. Joe said this Sunday at Payback, he will break Seth Rollins for crimes committed against Triple H and Stephanie McMahon at WrestleMania – that is, if he makes it to Payback. He said the first time he got his hands on him, he only shredded one of his ligaments, but tonight he might come for the rest. [c]
-As Enzo and Cass came out, Graves said he's sticking with the nickname "Butt Nugget" for Enzo. Anderson & Gallows attacked Enzo at ringside as Joe yanked Cass into the crowd. Seth Rollins ran out to make the save. They triple-teamed him until Cass quickly entered to try to restore order. Enzo was down at ringside and not moving as refs checked on him. Cole said he doesn't look like he can go. They cut to a break. [c]
-Angle walked out and was mid-sentence. He explained that he has a new tag partner since Enzo cannot compete. Out came Finn Balor.
(5) FINN BALOR & BIG CASS & SETH ROLLINS vs. SAMOA JOE & KARL ANDERSON & LUKE GALLOWS
All six brawled at the start. It settled into Balor taking a beating in the heel corner. Seth eventually got a hot-tag. Seth cleared the ring with help from Cass. Seth did did a running dive onto both Anderson and Joe. He played to the crowd and slapped hands. He threw Anderson into the ring and hit a flying clothesline. He set up a Pedigree, but instead decided to deliver a high knee instead. Cole said that was a statement to The Game.
WINNERS: Balor & Seth & Cass.
(Keller's Analysis: Not exactly a big showcase for Balor, who looked like a third wheel out there at the end. Good to see Seth drop the Pedigree, although it'd be nice if they just stopped talking about Triple H and Steph every time Seth is out there. It's best for him to move on.)
-They showed Miz backstage looking for a partner from Cesaro and Sheamus. They were not receptive.
-They showed Alexa Bliss heading to the entrance. [c]
-Bliss made her ring entrance. Highlights aired of last week's women's match on Raw.
[HOUR THREE]
-Bliss stood in the ring and said every week Superstars talk about a lot of things, such as who they want to fight and some day becoming a champion, but there are other Superstars who are so bright eyed and gush about how awesome and sunshine and rainbows it is to be in WWE ring. She acted like she threw up in her mouth. When the crowd chanted "What?" she quickly said, "Alexa Bliss is the best, say what" That's the best comeback yet. It quieted the obnoxious fans. She said she didn't come to Raw to talk, she came to Raw to win. She said on Sunday she'll become the new Raw Women's Champion. Bayley's music interrupted.
Bayley did her full ring entrance to what, as usual, feels like a much smaller reception than anyone would have predicted for her a year ago after making it to the main roster. Bayley said she knows she's making fun of her. She said she's always been the type of person to talk behind a person's back instead of to their face. She said she's not just there to talk. She said every day she works her butt off for the dream and to hold onto her championship. She said there are female Superstars in the back who are all planning to take the belt from her. She said she will stop at nothing and fight with everything she has to walk out of her hometown with her title.
Bliss asked if she was joking that Payback was in her hometown. "I thought you were from Candy Land!" she said. She said this just gets better and better because she gets to beat her down and take her title and humiliate her all in front of her own father. Bliss said she feels bad for her as a daddy's girl, though. "You're a pathetic, sheltered child," Bliss said. She asked Bayley if she has ever kissed a boy. She told her not to answer that because she doesn't want to embarrass her "because I'm pretty sure I know the answer to that one." Bliss said on Sunday, her Cinderella story is done when she takes her championship. Suddenly Sasha Banks's music played.
Banks walked out, all glammed up. Bliss asked Bayley if Sasha puts little love letters in her lunchbox when she packs her lunch. Sasha called Bliss "a little troll doll wanna be." She said she can't stroll onto Raw like she owns the place. She said the woman with the gold calls the shots, and on Sunday Bayley is going to both show her up and shut her up. Sasha said she'll shut her up right now first, though. She told the crowd, "Nobody asked for your opinions." Bliss said she's going to talk to Angle and have her match against Sasha cancelled because she has a big match on Sunday and Sasha is unhinged and therefore she doesn't feel safe. Sasha punched Bliss as she tried to leave the ring. Graves said see, Sasha is unhinged. [c]
(6) SASHA BANKS vs. ALEXA BLISS
Bayley joined in on commentary. Graves asked her how it'll feel to lose her coveted title at Payback in front of her family and friends. Booker said it's a lot of pressure, but Bayley said it's good pressure. A couple minutes into the match, Bliss reached the ropes to break a Bank Statement and then just walked up the ramp and got counted out on purpose.
WINNER: Banks via countout.
-As Bliss trash-talked on the stage, Bayley caught her and tried to drag her back to the ring, but Bliss scurried away. Seconds later, with Bayley's guard down, Bliss attacked her from behind. Banks ran up the ramp and made the save. Bliss ran away.
-Backstage Ambrose told Jericho it's time for bygones to be bygones. Ambrose asked Jericho to take him off The List because it feels weird to him and bad for his soul. Jericho said nobody gets taken off The List. He asked why he would do that because he still owes him $15,000 from the jacket he destroyed. Ambrose said the new one is just as good and he can't even tell the difference. He held it up for him. Jericho said Ambrose slammed him on thumb tacks and he had to pull 69 of them off of him. Ambrose said it was cool, but he wouldn't do it again. Jericho said the jacket is growing on him, so he's un-made The List. Ambrose got all amped up and said they're going to destroy Miz and whomever his partner is. He said they're like The Rockers and LOD. Jericho looked a little overwhelmed by Ambrose. [c]
-Cole plugged that Miz would interview Finn Balor on the Payback Kickoff Show this Sunday.
-Caruso began a sit-down interview with Heath Slater and Curtis Axel regarding the release this week of the latest Marine movie. Miz and Maryse barged in. Miz said they can argue over who his going to be his partner. Slater said he already has a partner. In walked Rhyno eating Cheez Wiz. When Miz said they'll never work in this town again. Axel asked if he meant Kansas City. Miz called him a moron. Axel took exception. Maryse said without them, there'd be no Marine series. She said Slater and Alex will never make it in Hollywood. Rhyno offered Maryse a cracker. She knocked over the tray. A producer handed Miz a note. Miz smiled and told Maryse it looks like he got an awesome tag partner.
-In the ring, Curt Hawkins asked who is ready for a heaping helping of Hawkins. He said Big Show and Balor have become stars in recent weeks, but his Star Factory continues. He issued an open invite to anybody. Out came Apollo Crews.
(7) CURT HAWKINS vs. APOLLO CREWS
WINNER: Crews in 2:00.
-Afterward Titus O'Neal walked out to congratulate him and raise his arm. Crews didn't seem to indicate Titus was an invited guest, but Titus's enthusiasm was overwhelming. Titus took a selfie of them together.
-Clips aired of what Braun did to Kalisto. Cole said they'd have an update on Kalisto next. [c]
-They showed the exterior of the arena. Then footage aired of Kalisto being put in an ambulance. Cole said he was diagnosed with hip and clavicle injuries.  Cole said Reigns spoke about his state of mind and body in the WWE.com interview. He said losing his only blood brother has been a difficult emotional time for him, and it's been two of the roughest weeks of his life because he also took a massive beating from Braun. He said he has a whole storm of payback coming his way.
(Keller's Analysis: I'm okay with Reigns discussing having a tough time emotionally after his brother's death. Putting that in the same sentence as the beatdown Braun gave him felt tacky, but it's hardly unprecedented in pro wrestling.)
-Aries asked Angle for a 205 Live main event with a twist of greatness. He offered him a banana. Angle said he'd get back to him. Angle walked up to Miz and asked if he found a partner yet. Miz said his tag team partner found him and when he sees him, he'll feel really sorry for Jericho and Ambrose. The Drifter strummed his acoustic guitar and strolled behind him. Angle said, "Interesting choice." Miz said, "Not him. I don't even know him." Angle wished him luck. Miz said he won't need it.
-A commercial aired for "Table for 3: Common Bonds" featuring Kevin Nash, Shawn Micehaels, and A.J. Styles. [c]
-Ring entrances aired for Ambrose, Jericho, and Miz & Maryse. Miz hyped up his tag partner and he said Ambrose & Jericho are in big trouble. He introduced him: "My tag team partner!" Nobody came out. Miz tried again. Miz said his partner appears to be late, so the match has to be cancelled. He apologized to the crowd. He held the ropes open for Maryse. Angle's music played and he walked onto the stage. The crowd sang "You suck!" Angle said if he didn't find a partner, he had to wrestle alone. "It's true. It's damn true!" he said.
(8) THE MIZ (w/Maryse) vs. DEAN AMBROSE & CHRIS JERICHO
The two babyfaces beat up Miz for a minute and they cut to a break. [c]
After the break, Booker said you have to give it to Miz for fighting valiantly against two opponents and praised him for having a great year. Cole agreed. Ambrose took it to Miz on the announce table. As he set up a move on the table, out came Bray Wyatt. He replaced Miz on the table once the lights came back on and knocked Dean down. Then he appeared to be going after Miz, who begged off, but Jericho charged at Bray. Miz and Bray beat up Jericho in the ring. Bray gave Miz a Sister Abigail to end the show.
FOR ANOTHER DETAILED REPORT & PERSPECTIVE ON RAW, CHECK OUT JASON POWELL'S REPORT ON PROWRESTLING.NET HERE. He'll be joining me on the PWTorch Livecast this Wednesday at 1 ET to talk about Raw, Smackdown and more.)
TONIGHT: Pat McNeill joined me to discuss Raw on the PWTorch Livecast right after the show. To listen, CLICK HERE.