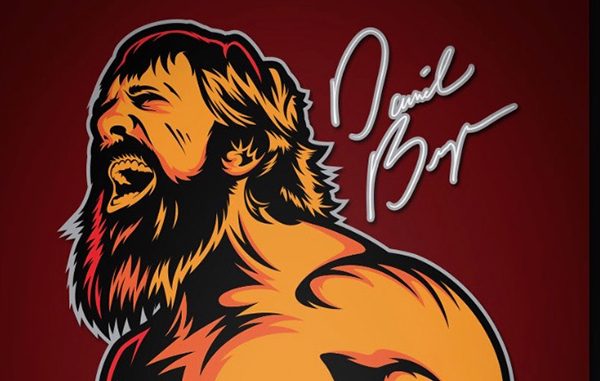 ---
SPOTLIGHTED PODCAST ALERT (YOUR ARTICLE BEGINS A FEW INCHES DOWN)...
---
Extreme Rules?  No really.
Last Sunday WWE presented another Extreme Rules PPV in the PG era and it was the typical cluster—- that it has been since they outlawed blood and head shots.  I'm not saying that I'd like to go back to the era of easy concussions and color, because I really don't want to see these performers get injured.  Instead, why not kill the Extreme Rules name and do something different for a change.  And no, "Great Balls of Fire" isn't it.  Anyway, some matches happened, we have new Raw Tag champs, and Samoa Joe is going to face Brock Lesnar at the aforementioned Jerry Lee Lewis commemorative PPV in five weeks.  Oh and two weeks from now we have Money in the Bank, featuring not one but TWO MITB matches, including the first ever women's MITB.  So that's something.
The set that Topps released to celebrate the show was extremely similar to the Backlash set released two weeks ago, in that the low tier base set (a black variant) was easy to collect, the high tier base set (red) was completely behind the pay-wall in bundles, and there were an intense number of gold cards released as coin package incentives, including a Finn Balor gold that was only available with a $100 purchase.  As of this writing there's only 18 of them out there, without a doubt it is the rarest of all Finn cards now and will be for a long time.  There's one on ebay for $50 right now.  Personally I'd rather spend the extra $50 (if I had it) and just get the million+ coins.
The signature set is robust featuring all five of the men involved in the Fatal-Five Way match with only two variants.  Collecting either full variant set garners the first ever "signature booklet" featuring the same five men.  Collecting both of the variants gets a gold version.  This announcement has set those sigs on fire, even the low end are hot in trading, if not in pricing.  All five of the black cards can be had right now for under $2 apiece.  The Reds are going for $20 or more.
There will also be another Alexa Bliss Topps Now set this week, along with cards showcasing The Miz, Sheamus & Cesaro, Samoa Joe, Neville and the mixed tag of Cedric Alexander & Sasha Banks.  Looking like a pretty weak Now set to me.
What's New
During the last couple of weeks we've gotten two new insert sets, Spirit which is a 10 card affair and Heatwave Series 2 and both had a new twist to distribution.  Spirit had a single variant available for 24 hours in packs, with reasonable odds and a guaranteed option with coin purchase.  Since the first card was my favorite Legend Bret Hart, I quickly spent 99 cents on a coin bundle and bought two of the guaranteed packs, and the ignored the rest of the set except for card #3 Asuka.  Looks like many fellow collectors did the same, as singles are available for $1 and full sets start at $7.
As for Heatwave, a set that I personally don't care for, the same three variants from Series 1 are available, but the blue variant is 100% free for everyone this time around, the white is an open edition and the orange is a 24 hour variant with no cap.  Stone Cold Steve Austin is the award for collecting all 7 cards.
Topps dropped a ton of awards on the last day of May and first day of June, including the Power Series 4, Backlash/NXT Takeover, Colorful Characters, Personified and Famous Finishers amongst others.  The award for Personified Series 4 turned out to be Finn Balor in his Demon King outfit, and though it's not a sig like the other 3 awards, and at 384 CC it's the most available of the four awards.  It's also a pretty sweet looking card.  The announcement of the award went under the radar and it wasn't clear who the award was going to be until AFTER the last card in the set sold out.  It sent a number of Finn collectors scrambling, including this one.  I ended up purchasing a full set on eBay for $12, and then as soon as the award was issued I traded that away for a bunch of high tier PPV I didn't already own.
Finn was also the Colorful Characters Wave 1 award, which sent the price of the lowest CC in that first wave, Xavier Woods, skyrocketing.  There were just under 3000 of the Woods, and just under 2000 of them made their way into full sets.  That single card was in high demand in the moments before the award drop.
The Video Card Focus Famous Finishers set continues to roll along nicely, with the Wave 1 award issued last week.  At 433 CC it's less than half of the lowest available Wave 1, and there's none listed on eBay thus far.  These video cards are extremely popular with fans thus far and have been commanding pretty high prices for singles.
New Cards:
Inserts
• Backlash & NXT Takeover Topps Now & Awards
• Heatwave Series 2 #1 – Kevin Owens, #2 – Becky Lynch, #3 – Alicia Fox, #4 Andrade Cien Almas
• Live Digital Signatures Matt Hardy, Jeff Hardy & Dual
• Personified Series 4 Award Finn Balor
• Power Series 2 Award Triple H
Spirit Set
1. Bret The Hitman Hart
2 .Nia Jax
3. Asuka
4. Ultimate Warrior
5. Ember Moon
6. Daniel Bryan
7. Eddie Guerrero
8. Eve
9. Roman Reigns
10. Killian Dane
Award – Seth Rollins (yet to be released)
Marathons
• 205 Live #9 – The Brian Kendrick, #10 – Tony Nese, #11 Drew Gulak, Wave 2 Award Rich Swann
• Colorful Characters #6 – Ravishing Rick Rude, #7 – Sin Cara, Wave 1 Award Finn Balor
• NXT #8 – Peyton Royce, #9 – Tino Sabbatelli
• Then & Now #2 – Dean Ambrose, #3 Rusev
• Topps Archives #3 – Baron Corbin, #4 – Big Show
• Topps Focus Famous Finisher #6 – Charlotte Flair, Wave 1 Award Roman Reigns
Base Variants
• Gold Rush Edge, Sheamus
• Purple Base Variants John Cena, Carmella & Shane McMahon
• Lime Green Coin Sub Incentives Daniel Bryan Coin, Sami Zayn
• Maroon AJ Styles & Chris Jericho Card Exchange
Insert Set Focus Part 5
This time: Personified, Tempest, Monochrome & Earth
17.  Personified Series 1
The first of the popular artwork based sets hit on September 12 and was immediately super-popular.  The odds were extremely high at 1:70 in a 10K coin pack, meaning the average cost of these were 700,000 Coins.  That's reaching the base cost of a Signature Series card.
1. John Cena
2. Brock Lesnar
3. Stone Cold Steve Austin
4. The Rock
5. Sting
6. Dean Ambrose
Award – Daniel Bryan
The checklist featured all of the top stars and would set the bar for collectability for quite some time.  Singles still sell for $3-6 with the set including the Award going for $25 or more.  The D-Bry alone goes for $7-10 and it's a signature as well.  The fact that Topps has gone back to this three more times is telling.
18.  Tempest
I was never really sure what the theme for this set was supposed to be, something about storms obviously, as the background features lightning and stormy skies, while the performer is posed in a full body shot.  Three variants included a White (which has the purple background) Open Edition, Yellow (1000 CC cap), and Blue (500 CC cap) in a 10K coin pack.  OEs were 1:10, yellow 1:40 and blue 1:60.  The award was announced as Triple H in full costume dual wielding hammers, which made a lot of fans happy for some reason.
1. Undertaker
2. Stone Cold Steve Austin
3. The Miz
4. Neville
5. Shawn Michaels
6. Ric Flair
7. Karl Anderson
Award – Triple H
Open editions still fall in packs, I just pulled a dupe the other day.  The yellow and the blue would seemingly be a bit more collectible, but they just aren't, both sets singles sell for a buck or two apiece.  The Triple H award goes for $2-4 in the yellow and $3-5 in the blue.
19. Monochrome
If I'm not mistaken this was the first set to exclusively feature the women of the WWE, and when it hit collectors went nuts for it.  Glamour shots that would be welcome in any major fashion magazine were overlaid by a color filter depending on variant.  Yellow were open edition at 1:10, Orange were limited to 1500 CC at 1:30 and Purple fell at 1:55 at capped at 500 CC.
1. Lana
2. Eve
3. Paige
4. Nikki Bella
5. Eva Marie
6. Alicia Fox
7. Maryse
8. Summer Rae
9. Brie Bella
Award – Trish Stratus
Once again the yellow open editions are still falling in packs, but the Trish award is long gone and as such sells for about $5.  Singles of the top two tier cards are few and far between now, collectors who focus on women don't like to give up their cards very often.  Oranges tend to stay a bit low due to performer selection (Sasha, Becky and Alexa all appeared in series 2).  Purples can go for $3-4 when they show up.  The Trish awards in orange and purple can go for $7.50 to $10 these days.
20. Earth
Posed stock shots on an "earthy" background comprise this set.  Only one variant at 1:30 odds in 10K Coin packs with no cap, but each card was only available for 24 hours.  Most of the cards ended up under 1000 CC.  Long odds and three legends didn't really engender this set to collectors much.  Plus what the heck was the theme here?
1. Edge
2. Razor Ramon
3. Dean Ambrose
4. Scott Dawson
5. Samoa Joe
6. Finn Balor
7. Diesel
8. Triple H
Award – Undertaker
The Undertaker award can still sell for as much as $8, and the Finn single is an easy $4 card.  The rest are a buck or two at most.  Not a very inspiring set at all.
Next time: Allegiance, Personified Series 2, Signature Poses & Blackout
Don't forget you can find me in game at GRENDELSEN, and I'm always happy to trade or answer any questions you might have.  Leave questions or concerns here and I'll see you next time.
---
NOW CHECK OUT LAST WEEK'S ARTICLE: DIGITAL DABBLINGS #11 – What's New from Topps WWE and Insert Set Focus Part 4