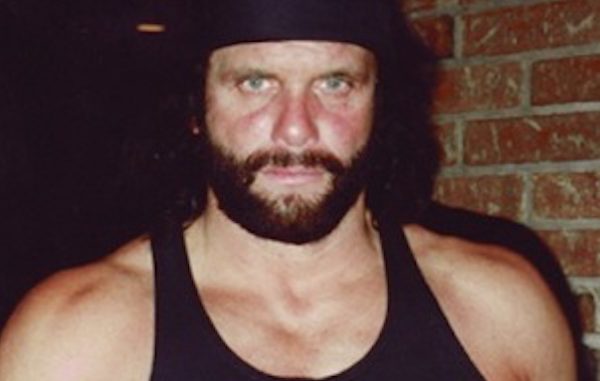 ---
SPOTLIGHTED PODCAST ALERT (YOUR ARTICLE BEGINS A FEW INCHES DOWN)...
---
It's been few weeks, but this list of nostalgia should return in a big way by raising a few eyebrows with the final 15. Even I had to do a little reorganizing minutes ago before finally shooting this over to PWTorch. Yesterday I just finished an interview with Rich Fann on The PWTorch Livecast "The Deep Dive" recapping those previous 35 picks so give that a listen if you'd like to hear some debating, some reasoning, and some criticism as far as my research methods go (I can't thank you enough, Wikipedia. A credibility-killing shortcut I truly cherish.) However, if you too would like to embrace the ideal of cutting corners, maybe you'd like to read the list of the previous 35 below before I catch you up to speed with #15-11.
#50. Ken Shamrock
#49. Dean Malenko
#48. Jeff Jarrett
#47. Big Bossman
#46. The Sandman
#45. Davey Boy Smith
#44. The Giant
#43. Taz
#42. Ron Simmons
#41. Rob Van Dam
#40. Eddie Guerrero
#39. Chris Benoit
#38. Sabu
#37. Rey Mysterio, Jr.
#36. Sid Vicious
#35. Kane
#34. Sean Waltman
#33. Chris Jericho
#32. Goldust
#31. Raven
#30. The New Age Outlaws
#29. Brian Pillman
#28. The Steiner Brothers
#27. Bam Bam Bigelow
#26. Lex Luger
#25. Terry Funk
#24. Ted DiBiase
#23. Rick Rude
#22. Jake "The Snake" Roberts
#21. Big Van Vader
#20: Roddy Piper
#19: Triple H
#18: Diamond Dallas Page
#17: Yokozuna
#16: Owen Hart
Alright, those first 35 were tough enough to list, but get ready to take me to task for the final 15.
---
#15: "Mr. Perfect" Curt Hennig
Hailing From: Minneapolis, Minn.
Finisher: The Perfect Plex
Curt Hennig's 90s run may have had it's injury bugs, but the decade did kick off in pretty perfect fashion with an Intercontinental Title reign after winning a tournament for the belt. This is also when he enlisted Bobby "The Brain" Heenan as his manager, giving Perfect a bit of added polish.
He feuded with Texas Tornado over the belt and later got a second reign with the belt to go up against the likes of The Big Bossman at WrestleMania VII as well as Davey Boy Smih.
It's pretty safe to say that Hennig, along with Bret Hart, was one of the final Intercontinental Champions to be rewarded with the belt because of their athletic ability in the ring. That point was really proven when he dropped the title for the second time after losing to the Hitman at SummerSlam 1991 in what was an all-time classic match. This marked the end of Hennig's in-ring run for about a year after he recovered from tailbone and back injuries. This also marked the beginning of off-and-on runs with the company.
Perfect had his first face turn in WWF as he returned to team with Randy Savage in a match against Ric Flair and Razor Ramon at Survivor Series 1992. He remained a face until turning back to the dark side at WrestleMania X when he disqualified Lex Luger from his WWF Championship match against Yokozuna. Injuries, however, put the kibosh on the two's upcoming rivalry and Henning would continue to pop in and out of the WWF in managerial and commentary roles.
It wasn't until 1997 when Henning truly got a bigger role in wrestling when he joined WCW, first as a member of the Four Horsemen, but then solidifying himself in wrestling villainy lore by joining the N.W.O. He had a run with the United States Championship and was a key player in helping to get Goldberg over as an act, losing to him in Goldberg's first PPV world title defense.
Even throughout all this, however, injuries still hampered Hennig from time to time, but he's one of the top stars to have a successful 90s run in both WWF and WCW.
---
#14: The Ultimate Warrior
Hailing From: Parts Unknown
Finisher: Gorilla Press
I make this induction through very gritted teeth. I was never a big Ultimate Warrior fan and that feeling grew exponentially bigger than the Grinch's heart on Christmas when I heard how big of a jerk he was to not just the fans, but to the locker room (that's not even factoring in his awful comments against homosexuality, Bobby Heenan and Hurricane Katrina victims.)
That said, the Ultimate Warrior's claim to fame was his time in the very early part of the 1990s and boy, was it white hot. He started off with the Intercontinental belt and quickly gained the WWF Championship against Hulk Hogan at WrestleMania VI. As far as I'm concerned, that was pretty much it for him as far as the positive goes. Everything else was the usual selfish, erratic mumbo-jumbo but without solid booking or support to make him at that level again (see Halloween Havoc 1998 to close this case.) Believe me when I tell you I want to place him in the lower 20s, but objectively, I just couldn't.
---
#13: "Macho Man" Randy Savage
Hailing From: Sarasota, Fla.
Finisher: Flying Elbow Drop
Savage was a pop culture icon in the 1990s. Any Saturday morning when you'd tune into some FOX Kids for some X-Men or Bobby's World you would also see Randy snapping into a Slim Jim.
Add that to what he did in the ring and Savage performed big time for both WWF and WCW in the decade. He won the WWF Championship in 1992 and then went on to hold the WCW Heavyweight belt four times in WCW, some of which was during an ultra-hot N.W.O. angle. He championed the leadership of the N.W.O. Wolfpack and for better or worse was one of the major stars to linger around through the end of the decade.
The caveat that pushes Savage down to the #12 spot is his time out of the ring, some due to injury, other was because Vince McMahon wanted him to transition away from the in-ring competition into a commentary role. Savage wasn't having any of that. He wasn't done with the wrestling aspect of his career so away he went down to Georgia.
Savage, though a mega star, did have a bit of "been there, done that" feel by this time so it helped that he could re-establish his persona by aligning with the N.W.O. and eventually leading the Wolfpac to give his star a little extra shine for a longer time.
If this was a 1980's list, rest assured, Randy would be in the top five. Dig it.
---
#12: Sting
Hailing From: Venice Beach, Calif.
Finisher: Scorpion Deathlock
To many, Sting could be in the top ten (heck, to some top five) and I wouldn't argue with you. However, the competition was very fierce in both companies and while Sting was THE promoted babyface of World Championship Wrestling in the 90s, he also had some very notable adversaries throughout the decade to position him in the role as a top star. By no means, I'm not taking anything away from Sting's importance or value to WCW, but there's a reason the likes of Hogan, Savage, Hall and Nash were brought into the company. WCW was in need of some big-time personalities and while Sting was great, he'd be even better with a little help.
Sting's run in the 1990s could be remembered for his surfer neon showdowns with Ric Flair or Vader, but you'd be extremely hard-pressed to not consider the staying power of crow Sting – which undoubtedly to me, was his best persona. He did so much by just being a mysterious presence who lurked in the rafters and hauled a vulture around that he became the character WCW needed to uphold any sort of intrigue to fans. He, DDP (and eventually Goldberg) were the three main badass counter punches to the N.W.O's ultra cool factor. He is what made so many Mondays worth your time to tune into Nitro every week. Sting somehow was going to thwart the plans of the black and white outlaws and he also helped to thwart WWF in the ratings.
---
#11: Goldberg
Hailing From: Atlanta, Ga.
Finisher: Spear & Jackhammer
If we're talking personal favorites of the 1990s, Bill Goldberg would have a cemented in spot in my top five, but there were so many stars in the hottest period of wrestling that Goldberg's time although incredibly hot, was pretty dang short. So that being considered, he speared and jackhammered his way to number 11 on the list.
The N.W.O.'s reign should have ended with Goldberg and it should have ended on PPV (where people would pay big-time to see it.) Goldberg was the perfect WCW wrecking ball to demolish an angle that was becoming too big and too oversaturated for the company. To keep things hot they needed to capitalize on Goldberg. And they did, but not to the best of their ability. If you had Goldberg stand strong with Sting and DDP as the driving forces that killed the N.W.O. then you would have made all of their star blow up even bigger than they already were. In turn, that would have kept some extra value to the WCW letters, but politics happen and Goldberg was left feeling the end of a taser.
Still, what Goldberg added to WCW was what it desperately needed at the time and without him, their time atop of the wrestling Monday Night mountain would have been much shorter than expected. Holy smokes, did I love that Goldberg run.
Sting and Savage not in my Top 10? Ludicrous you say? I can certainly see where you're coming from so lemme have it: Follow me @DominicDeAngelo on the Twitter and drop an elbow on me.
Next week, it's the top ten, ladies and gents. If you don't hate my list already, then odds are you will take umbrage with at least a couple in the next two weeks!
---
NOW CHECK OUT THE PREVIOUS COLUMN: The Top 50 Wrestlers Of The 1990s (pt. 7) – #20-16: Piper, Triple H, Diamond Dallas Page, Yokozuna, Owen Hart