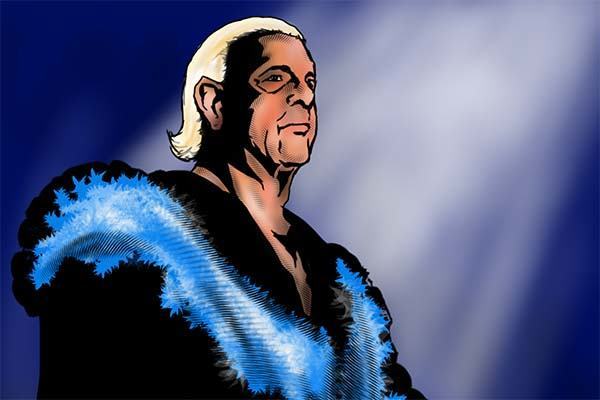 ---
SPOTLIGHTED PODCAST ALERT (YOUR ARTICLE BEGINS A FEW INCHES DOWN)...
---
The following report was originally published on PWTorch.com 15 years ago this month…
---
WWE Raw house show report
August 17, 2003
Fort Wayne, Ind. at the Memorial Coliseum
Report by Dan Vance of Fort Wayne, Ind.
Attendance Estimate: 10,000 – 12,000
No big opening to the show. No pyro, no theatrics, just got right into the matches. Even our indoor football team has an impressive pyro-technics display in that building before a game.
(1) Christian defeated Val Venis via pinfall to retain the Intercontinental Title. Surprised to see this match start the show. Val had Christian on the run for most of the match. Crowd was pretty into Val, which was surprising to me. Christian hit the Unprettier for the win. Expected a cheap finish, but Christian took it clean.
(2) Rosey & The Hurricane & Mark Jindrak & Lance Cade defeated Stevie Richards & Rodney Mack & Rico & Mark Henry (w/Miss Jackie & Victoria) when Rosey pinned Stevie. Decent showing from all eight men despite the fact that it became a little clustered at points. Rosey and Hurricane got major pops. Jindrak did look particularly impressive, but he and Cade looked awesome on the double team moves. Crowd really didn't seem to care about Mark Henry's presence in the match or on the Raw Roster. He got new tights that are brown and say World Strongest Man. Still no Teddy Long, making Rodney Mack irrelevant. Jackie and Victoria interfered a lot. The losing team showed up, did their job and lost, didn't play up to the crowd much.
(3) Test defeated Spike Dudley by pinfall. Squash-fest 2003 here. Test just beat the hell out of Spike. Might I add that Test's hair looks dumb as hell in person. Spike got crippled good.
(4) Molly Holly defeated Jacqueline, Gail Kim and Ivory to retain the Women's Title. This match sucked. Lasted not much longer than five minutes. Jackie was eliminated first, then Gail Kim and finally Molly pinned Ivory. Gail Kim blew most of her spots, again, making the other three look bad in the process.
(5) Randy Orton defeated Scott Steiner by pinfall. Very sloppy match, mostly because of Steiner. He looked stiff and just seemed like he wasn't helping Orton very much. Stacy showed a lot of leg and ass, which got the crowd going (the males anyway). Orton hit the RKO to pick up the victory when Test came down and grabbed Stacy. Good to see the RKO back as a finisher after DDP retired.
(6) La Resistance defeated The Dudley Boys and Goldust & Lance Storm to retain the Tag-Team Titles. Actually a well worked match. Best match I have seen from Dupree and Grenier yet. Some spots where they are obviously still green, but they showed good. They didn't get too much heel heat. Goldust and Storm were hilarious. Upset that Storm was in his normal ring gear and not some Goldust stuff. Everyone was on their feet when the Dudley's pulled out the 3D. The champs got the win after cracking D-Von with the flag. But, Grenier got put through a table for his troubles.
Highlight Reel happened next. Shockingly, Jericho got like no reaction at all. Nobody seemed to care. It was very crappy looking. A fake Highlight Reel carpet and two office chairs is all they had in the ring. Austin was the guest, by himself. Bischoff was not there, despite being advertised since the first commercials started airing locally. He is even still advertised on WWE.com. Then again, nobody missed him. Austin and Jericho harassed each other most of the time. Kevin Nash made an appearance and there was some jawing. Jericho tapped Austin on the shoulder at one point, breaking the "Physically Provoked" rule. Austin proceeded to kick Jericho's ass. Nash helped and afterwards, Nash and Austin drank beer.
(7) Goldberg defeated Ric Flair via pinfall. Not too interesting here. Goldberg got a great reaction, Flair only got a small one. Orton came out to help Flair and interfered in most of the match. Goldberg ran his gambit of moves (which consists of like six) and won with the jackhammer. Crowd wasn't feeling the match, maybe because it has been the Raw main even the last two weeks. Orton helped Flair out after the match. No Triple H, thank god.
(8) Kane defeated RVD inside a steel cage. One of the most piss poor steel cage structures that I have ever seen. The match was a riot mostly because of the shitty cage. The constructed it with some chainlink fence just before the match. The wind could have blown it down. Crowd was very into RVD and didn't seem to care about Kane. Kane chokeslamed RVD off the ropes part way up the cage to end it. RVD scrapped his ass off the mat after a few minutes, got some pops and then left to end the show.
Overall, this was not one of their better shows. However, it did sell pretty good. The building has been renovated and expanded about 4,000 seats since they were last here the week before Wrestlemania XVIII. The far ends were partially empty, but considering that the place will hold 14,000 or so for an event like this, they did well. $40 tickets were a little steep for 7 rows back on the aisle. I remember the first WWF event I attended was like $15 three rows back for Razor Ramon-Jeff Jarrett ladder match for the IC title. It would be nice to get another live event back here. Only had one Raw (night Triple H beat Marc Mero for the IC title) and one WCW Thunder here ever.
Only talked to a few people who were disappointed at who was not there. Oddly, the biggest disappointment was no Maven. A few others that wanted to see HBK, Triple H, and Tommy Dreamer. None of the four were advertised, however. A friend said that Nash, Flair and Jindrak were in Hooters a block away for about half an hour after the show. With the long haul to Ontario for tomorrow, I am guessing nobody else stayed around town long.
Biggest Pops
Goldberg
Hurricane & S.H.I.T
Goldust
RVD
Most Heat
Christian
Test
Rico
---
NOW CHECK OUT THIS FLASHBACK: 15 YRS AGO – KELLER'S WWE RAW REPORT (8-13-03): Bischoff gloats about pinning Shane, Goldberg vs. Ric Flair, Kane vs. Bischoff, plus Trish, Jericho's Highlight Reel, Steve Austin