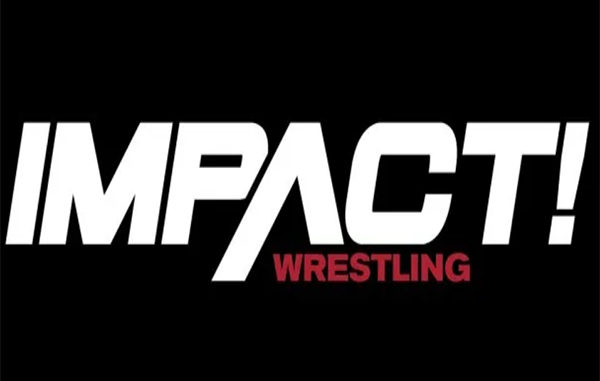 ---
SPOTLIGHTED PODCAST ALERT (YOUR ARTICLE BEGINS A FEW INCHES DOWN)...
---
IMPACT WRESTLING TV REPORT
APRIL 7, 2022 (RECORDED)
DALLAS, TX AT FAIRMONT DALLAS HOTEL
AIRED ON AXS TV
REPORT BY DARRIN LILLY, PWTORCH CONTRIBUTOR
Impact Wrestling Announcers: Tom Hannifan, Matthew Rehwoldt
-Clips from Multiverse of Matches.
-Josh Matthews welcomed us from Skyway Studios and said tonight we would be seeing action from last week's Multiverse of Matches show in Dallas. He also plugged Rebellion. He threw to the first match.
(1) TREY MIGUEL (c) vs. BLAKE CHRISTIAN vs. CHRIS BEY vs. RICH SWANN vs. VINCENT vs. JORDYNNE GRACE — Impact Wrestling X Division Title Match
This was an Ultimate X match and was joined in progress. Blake did a dive from the structure onto the pile at ringside. With everyone else down, Grace and Trey climbed the X at the top, but Grace fell. Trey grabbed the belt to win.
WINNER: Trey Miguel
-Trey Miguel did a promo from the dressing room. He said his win was no fluke. He addressed Ace Austin and Mike Bailey and said they wouldn't be able to stop him at Rebellion.
-Josh previewed the matches coming up tonight, including Alex Shelley vs. Mike Bailey, which he called a match of the year candidate. [c]
-Josh was in the studio and talked about the history between Matt Cardona/Chelsea Green and Nick Aldis/Mickie James. A clip aired of Chelsea's heel turn on Mickie.
-Mickie cut a promo and said she has seen Chelsea's true colors. Nick joined her and talked about his background. He said him coming back to Impact for one night only should have been under better circumstances. He said he and Mickie would emerge as the true power couple of wrestling.
(2) NICK ALDIS & MICKIE JAMES vs. MATT CARDONA & CHELSEA GREEN
The match was joined in progress. Chelsea and Cardona prevented Mickie from making the tag. Cardona missed the boot to the corner, which led to Mickie making the hot tag to Nick. Nick ran wild on Cardona. All four wrestlers fought in the ring. Nick had Cardona in a Boston Crab and Mickie had Chelsea in a Boston Crab at the same time. Chelsea and Cardona tapped at the same time.
WINNERS: Nick Aldis & Mickie James
-Josh previewed Shelley vs. Bailey again and he said Eddie Edwards vs. Tomohiro Ishii was next. [c]
-Josh joined us from Skyway Studios again and pitched to the next match.
-Gia Miller interviewed Eddie Edwards, who said that the fans turned their backs on him, so he joined Honor No More. He talked about wearing his jacket because it reminded him of being in Pro Wrestling NOAH in 2005. He said the Stone Pitbull would fall to him tonight.
(3) EDDIE EDWARDS vs. TOMOHIRO ISHII
This match was joined in progress as well. Eddie gave Ishii a series of punches, but Ishii gave Eddie a headbutt that floored him. Eddie made a comeback and the referee checked on Ishii. Eddie gave Ishii a Tiger Driver for a two count. Ishii blocked a running knee and gave one to Eddie. Ishii clotheslined Eddie.
Eddie gave Ishii a series of kicks and the Boston Knee Party. Ishii head-butted Eddie and kicked him in the head. They exchanged clotheslines. Ishii gave Eddie a brainbuster and got the pin.
WINNER: Tomohiro Ishii
-Josh talked about the match, then previewed matches for Rebellion including Jonathan Gresham vs. Eddie Edwards and Jonah vs. Ishii. [c]
-Josh talked about the Moose vs. Josh Alexander match and pitched to the next match.
(4) JOSH ALEXANDER & JONAH vs. MOOSE & PCO
Jonah got the hot tag from Alexander and ran wild on Moose. The match broke down and everyone brawled. Moose and Alexander had an exchange and Alexander suplexed Moose. The wrestlers paired off and fought again. Moose and Alexander exchanged punches. Alexander put Moose in an ankle lock, but Moose got out. Alexander went for the C-4 Spike, but Moose got out and left the ring, leaving PCO alone. Alexander gave PCO the C-4 Spike and got the pin.
WINNERS: Josh Alexander & Jonah
-Josh plugged Moose vs. Alexander at Rebellion and Jonah vs. PCO for next week. He previewed Shelley vs. Bailey again and said it may have stolen the weekend. [c]
-Video previewing the Bullet Club vs. Motor City Machine Guns feud.
(5) JAY WHITE vs. CHRIS SABIN
White chopped Sabin, but Sabin fired back and clotheslined White. They went back and forth. White went for the Blade Runner, but Sabin escaped and rolled him up for the pin. Hannifan said it was White's first pinfall loss in Impact. After the match, Maclin attacked Sabin from behind. White pulled off Maclin so he could attack Sabin. Maclin and White squared off and White gave Maclin a low blow before escaping out of the ring.
WINNER: Chris Sabin
-Chris Sabin did a promo from the locker room. He talked about his win over White and talked about his accomplishments. He said no one expected him to win. He showed his bruised chest. He said White would never forget that Sabin beat him in Dallas. He said he was on top of the world.
-Josh plugged the Jay White vs. Steve Maclin vs. Chris Sabin match at Rebellion. He pitched to the next match.
(6) THE GOOD BROTHERS (Doc Gallows & Karl Anderson) vs. JAY & MARK BRISCOE
The ending came when Jay White and Chris Bey interfered and caused a distraction. The Good Brothers gave Mark Briscoe the Magic Killer and got the pin. Bullet Club celebrated on the stage.
WINNERS: The Good Brothers
-Josh plugged that the Briscoes would return at the next TV taping on April 24th. [c]
-Josh talked about ROH crowning an interim women's champion last Friday and that Deonna Purrazzo was upset about it.
-Gia Miller interviewed Deonna Purrazzo before her match. Gia talked about a new ROH Women's champ being crowned. Deonna said she didn't care. She said it was ridiculous and she was the legit champion. She noted that Mercedes Martinez had already tapped to her.
(7) DEONNA PURRAZZO (c) vs. FABY APACHE
Deonna won with the armbar.
WINNER: Deonna Purrazzo
After the match, Deonna took the mic and said it didn't matter that Mercedes Martinez was crowned interim ROH Women's Champion. She challenged Mercedes. Taya Valkyrie made a surprise appearance, got in the ring, and challenged Deonna to a match at Rebellion for the AAA title.
-Deonna did a backstage promo. She said when she sent Taya packing before, she was just the champ. Now she is the champ champ. She accepted the challenge at Rebellion.
-Josh plugged the Deonna vs. Taya match at Rebellion and said we would hear from Taya next. He plugged Shelley vs. Bailey again. [c]
-Taya Valkyrie backstage promo. She said she was back in Impact to shut Deonna Purrazzo's mouth. She said she never lost the AAA Reina de Reinas championship and she would be a four-time champion.
-Josh said that Taya wanted to regain the title at Rebellion. He plugged the matches for Impact next week:
Rocky Romero vs. Jonathan Gresham
Deonna Purrazzo Champ Champ Challenge
Steve Maclin vs. Alex Shelley
PCO vs. Jonah
Josh pitched to the last match of the night.
-Mike Bailey and Alex Shelley had their ring entrances. [c]
(8) ALEX SHELLEY vs. MIKE BAILEY
This match was shown in its entirety. After some back and forth action, the match went to the floor, where Shelley took over with chops. Shelley had the upper hand when the match returned to the ring. [c]
After the commercial, the action spilled to the floor again. Shelley got back in the ring and Bailey beat the ten count. Bailey did a spectacular moonsault from the top rope to the floor on Shelley. Bailey kicked Shelley in the chest. Shelley popped back up and hit Bailey with forearms. Shelley blocked Bailey's kicks. Bailey landed a series of kicks and double knees.
Bailey kicked Shelley in the head and got a two count. Shelley gave Bailey a Sliced Bread for a two count. They exchanged offense. Bailey landed a spinning kick, but missed a rotating splash. Bailey rolled up Shelley for the win.
WINNER: Mike Bailey in 20:00.
FINAL THOUGHTS: This was originally supposed to be an IPWF show (which was taped in Dallas immediately after Multiverse of Matches) but they decided to air clips of the Multiverse show instead (no word on when the IPWF show will air). I was in Dallas for the Multiverse show live and it was definitely worth seeking out. It was cool that they showed the Shelley vs. Bailey match in its entirety because it was excellent. They did a great job of plugging the match throughout the evening and making it seem like a big deal.
---
NOW CHECK OUT LAST WEEK'S IMPACT REPORT: 3/24 IMPACT WRESTLING TV REPORT: Tasha Steelz vs. Mickie James championship match, Good Brother vs. Violent By Design, more