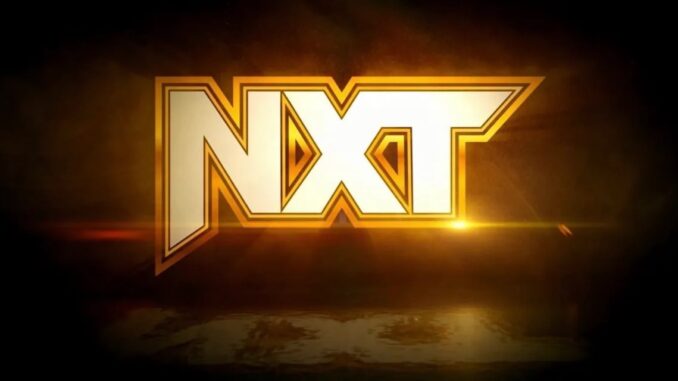 ---
SPOTLIGHTED PODCAST ALERT (YOUR ARTICLE BEGINS A FEW INCHES DOWN)...
---
NXT TV REPORT
OCTOBER 18, 2022
WINTER PARK, FLA. AT THE CAPITOL WRESTLING CENTER
AIRED ON USA NETWORK
REPORT BY BRUCE LEE HAZELWOOD (@B_Lee253), PWTORCH CONTRIBUTOR
NXT Commentators: Vic Joseph, Booker T
Ring Announcer: Alicia Taylor
Backstage Correspondent(s): McKenzie Mitchell
Tonight after the show, join the PWT Talks NXT self-proclaimed "gang of idiots" (including me) to break down the show with calls and emails.
•STREAM LIVE HERE ABOUT 15 MINUTES AFTER THE SHOW CONCLUDES
•CALL: (515) 605-9345
•EMAIL COMMENTS/QUESTIONS: pwtorchnxt@gmail.com
•IF YOU DON'T LISTEN LIVE, DOWNLOAD OR STREAM THE FULL SHOW POST-RECORDING
---
[HOUR ONE]
-The show began with a crowd shot as Vic Joseph said it's "Hallow's Eve" even though it's not. Judgment Day's music played to a big pop as the whole crew made their entrance for Rhea Ripley's match. The crowd was unhinged at the returns of three NXT stars…and Dominik Mysterio. Joseph asked why Booker T was in a suit, making him look bad, which isn't very difficult at all. Roxanne Perez's music hit as she came out in a black-and-pink dotted outfit, not the brooding black gear of the past few appearances.
(1) RHEA RIPLEY (w/Judgment Day) vs. ROXANNE PEREZ – Pick Your Poison match
Ripley had the look of a predator on her face as she stalked her prey in Perez. The crowd chanted for Judgment Day and Ripley reveled in it for a moment before throwing out Perez with ease. Perez is the babyface in disposition against both Ripley and Cora Jade, but the crowd was firmly behind Ripley even as she played up the heel stuff. Perez worked the left arm before Ripley threw her off, but Ripley was too strong for a lot of Perez's fluid offense and moves to work. She slapped Ripley in the chest twice, but then ate a series of blows from Ripley. Ripley worked Perez in the corner and along the ropes into another corner. Ripley then targeted the lower back with rebound forearms. She went for a third, sending Perez into the ropes, but Perez turned with a forearm and countered a Ripley powerbomb with a rana to the outside. Ripley just calmly walked away as Perez thought about a tope, then went outside to meet Ripley. Ripley caught her on a rana attempt, turned it into an electric chair, and slammed her face-first into the apron before giving Damian Priest a leaping high-five. [c]
Ripley had Perez in a body scissors as they returned from break. They showed Ripley thwarting a tilt-a-whirl head scissors by just tossing off Perez during the break. Ripley mounted Perez's back and laid in some forearms to the back of the neck, then taunted Perez with her forearm in the face, yelling at her. Perez dodged the big stomp and hit a drop toehold to Ripley to the bottom rope. She then hit about five leg kicks and two, three uppercuts to Ripley and this time hit the tilt-a-whirl into a sub that Ripley quickly spun her out of, but Perez hit a jawbreaker to create space. Perez hit a runnig uppercut into the corner, then dodged a Ripley run as Ripley hit the post. Perez hit the lope to the outside, almost a lope Thesz Press as Booker T said, "That's my girl!" He trained her at Reality of Wrestling.
Perez climbed to the top, but Ripley met her with a stiff chop. Ripley climbed for a second rope superplex, but Perez slipped under and slammed Ripley's head on the turnbuckle, then climbed herself and hit an avalanche rana for a two-count as Joseph asked if she got enough of the move. Perez showed no fear as she stood and went after Ripley. Ripley caught her with a belly-to-back front suplex for a two-count. Ripley set for Riptide, but Perez slipped out and hit a spin kick to the gut. Ripley knocked her off from Pop Rocks and Perez was distracted by Mysterio. She turned into a headbutt and Riptide for the victory as the crowd cheered. A smug Cora Jade was shown watching in the back.
WINNER: Rhea Ripley at 12:50 (Riptide)
-They showed The O.C. in the back (sans A.J. Styles) with Cameron Grimes. They were matching in black-and-red gear. Grimes said he has the best tag team partners around as Luke Gallows said they have the buzz of the business and asked for a Too Sweet. Grimes then waved a stack of hundos in Gallows' face as Karl Anderson said they like paper, but also want to go to the moon. The three Too Sweeted.
-"The Don of NXT" Tony D'Angelo and Channing "Stacks" Lorenzo made their entrance. D'Angelo said tonight is a big night and he can tell that Stacks is ready to throw down. He asked Stacks to help him into the ring, but they didn't show him entering the ring on camera. He said before he introduces Stacks' opponent, this match is about earning respect. He said Stacks' opponent will be revealed when they return from the commercial to big boos. [c]
(Hazelwood's Take: A good match, though maybe not as good as expected. Perez seemed like she was trying to lay it in, yet at the same time it didn't really work or have an effect on the much bigger and stronger Ripley. That match also didn't need a distraction. Just because the other are out there doesn't mean they need to be involved. No one would have complained about Ripley of all people earning a clean victory here. Regardless, this probably sets up some kind of shenanigans for Jade's match with Rodriguez later.)
-McKenzie Mitchell was in the back with Grayson Waller and said she thinks he might be off of his game. He asked how, then interrupted here about how Apollo Crews hasn't had a victory since he blinded Crews. He laughed about blinding Crews, then was interrupted on the screen by Chucky. I'm not shitting you. Chucky said their match will be a "spin the wheel" match like how the Weapons Wild match was chosen. Waller was freaked and left.
-They cut back to the ring where Stacks was jumping around. HOLY IT'S SHINSUKE NAKAMURA TO HIS FACE MUSIC. He received the biggest pop thus far as he entered in black-and-yellow as opposed to his usual black-and-red. The crowd sang along to his theme. Stacks look flustered, but put on a strong front.
(2) CHANNING "STACKS" LORENZO vs. SHINSUKE NAKAMURA – Tony D'Angelo's choice match
Nakamura just vibed around the ring as only he can as the crowd chanted for him. Stacks took the early initiative with a side headlock. The crowd sung Nakamura's theme during the match. Nakamura took advantage with some kicks and hit Good Vibrations in the corner. He hit a leaping knee drop for a two-count. He hit a falling gourdbuster, then his customary knees to the side. He toyed with Stacks, giving him some kicks to the chest and back, then just kicking his head and shoving it with his foot. Stacks caught a kick and attacked the knee, then hit a bunch of forearms and uppercuts for a one-count, barely. Nakamura ducked an attack and hit his one-leg dropkick, then hit his quick strike combo including the falling enziguri. Nakamura caught Stacks and then hit his sliding German suplex for a two-count.
Stacks fought back, but Nakamura caught him with a flying armbar. Stacks held his fist, but Nakamura was able to extend briefly before Stacks broke out. He then hit a thunderous running uppercut, but ate the spin kick from Nakamura. Nakamura then hit a Kinshasa to Stacks, sending him outside by D'Angelo. D'Angelo looked at Nakamura, who made a money gesture to D'Angelo as if to say he's getting paid for this. Joseph brought up tough love. Nakamura set for Kinshasa as Stacks egged him on, then hit.
After the match, D'Angelo told Stacks he showed heart he didn't know he had, and called Stacks a rock of the family.
WINNER: Shinsuke Nakamura at 5:22 (Kinshasa)
-They showed Axiom and Nathan Frazer in the kitchen area in the back discussing their best-of-three series and that they brought the best out of each other. Axiom said he'll be cheering for Frazer. Mr. Stone and Von Wagner walked up. Wagner said too bad you don't get titles for being internet darlins (has he never heard of Zack Ryder/Matt Cardona???). He called Frazer "soccer boy" as if that's some kind of insult.
-Alba Fyre made her entrance for her match with Sonya Deville. [c]
(Hazelwood's Take: I NEVER would have guessed Nakamura and oh my, was that a nice surprise! We kept thinking it had to be people associated with him – same with Grimes – but both went with people they have absolutely zero connection to in WWE. That does help keep it suspenseful. To the match, Stacks got a lot more offense than I was expecting, but he showed the potential that they see in him tonight, and that bit at the end where he knew he was overmatched, but still taunted Nakamura to hit the Kinshasa will go a long way for him. It's those little things.)
-Deville made her entrance as they returned, her full entrance. Gigi Dolin and Jacy Jayne joining her again presents even more wrinkles to what happens when Mandy Rose does reappear.
(3) ALBA FYRE vs. SONYA DEVILLE (w/Toxic Attraction) – Singles match
They immediately locked up with Deville getting the better and then breaking and slapping Fyre. These two women kept countering each other before Fyre landed a headbutt to the gut and a slap to the chest. They are not holding back and trying to make things look gritty and nasty in a good way. Deville took advantage of a Fyre mishap and hit her running pump kick (hmm, kind of like Rose's pump knee/shining wizard?) for a two-count. She hit a hard Irish whip, but Fyre fought back and hit a standing gourdbuster, then a PK to the chest. Fyre climbed to the top, but Dolin and Jayne distracted her as she hit both of them off. She went for the Gory Bomb on Jayne, but Dolin pulled her off only to eat a pump kick as Fyre dodged Deville. Fyre then rolled up Deville for the victory.
WINNER: Alba Fyre at 2:09 (schoolgirl)
They ganged up on her and held the bat across her mouth as Toxic Attraction's music hit and Rose came out with a mic (back to a blonde, too). Rose said Fyre made a big mistake and said she's fighting fire with fire and she's going to be more callous and vicious and ruthless. Fyre fought out and used the bat to even the odds. Rose tried to sneak up on her, but Fyre pushed the bat in her face and then grabbed the title as Rose retreated.
-They showed Wes Lee and Oro Mensah warming up in the back as they lauded each other for being former Tag Team Champion in their own right. They were then jumped by I think Carmelo Hayes and Trick Williams as Joseph said they need more security. The four of them then spilled out to the ringside area as all of the NXT referees came down to break them up. They cut to break in the middle of Booker T talking HAHAHAHA. [c]
(4) CARMELO HAYES & TRICK WILLIAMS vs. WES LEE & ORO MENSAH – Tag team match
As I figured, the match began during the commercials, so match time is televised match time. Lee and Williams were in the ring as Williams hit Lee with a pop-up straight right. Both men used the opportunity to make tags, and Mensah hit a springboard dropkick to Hayes and a scissors kick, but as he went for a springboard, Williams tripped him from outside. Williams tagged in and did some Randy Orton-esque stomps around the body. Williams caught a kick, but bumped to fast on Mensah's somersault kick. Both men made tags as Lee and Hayes came in with Lee getting the better. Lee hit an enziguri in their corner, but the whiplash to Hayes caused Mensah to fall off of the apron. Mensah tried getting in, but this allowed Williams to send Lee off of the top rope. Hayes hit a leaping lungblower, then went for and hit Nothing but Net (which Joseph didn't call). They attacked Lee and Mensah after the match, but were thwarted as Lee and Mensah wored to take out Williams. Hayes then took out both with a tope con hilo as he landed on his feet. He turned right into Wagner hitting a running boot, who turned into Frazer hitting a crossbody from the top.
WINNER: Carmelo Hayes & Trick Williams at 2:41 televised (Nothing but Net)
-They showed Schism with one of their selfie promos as he called Grimes a hypocrite for running straight into the arms of a club. He said they'll know that Schism is a formidable opponent and they won't be stopped from tearing him down.
(Hazelwood's Take: Most of that match was in break, and it was really just an angle to get all five people in the match involved in some way tonight – and Williams, who will presumably be out there supporting Hayes on Saturday night.)
-They returned with Mitchell and Bron Breakker in the back. He interrupted her as she asked about last week. He said he'll spear Ilja Dragunov's ass again and he can either choose to go through both of his opponents or around them, and he goes through. She asked about "The K.O. Show" and he said something always goes down, so he doesn't expect it to be any differnt.
[HOUR TWO]
Schism was already in the ring when they cut back to the ring. Grimes entered first for the face team, then The O.C. Again, it's nice that this makeshift team has matching gear.
(5) SCHISM (Joe Gacy & Rip Fowler & Jagger Reed) vs. CAMERON GRIMES & THE O.C. (Karl Anderson & Luke Gallows) – Six-man tag team match
Schism look like either youth group pastors or orderlies at institutions. Grimes and Reed began the match with a quick pace, Grimes taking the advantage. Reed tagged in Fowler, who fared no better as the bald one ate a series of chest kicks. Grimes glared at Gacy, but Reed offered up his body on an Irish whip to blunt the impact, allowing Fowler to take advantage. Reed tagged back in, then Fowler made sneaky tag only for Grimes to thwart both of them with his two-for-one rana. Anderson then tagged in to a pop as he took it to Fowler. Anderson hit a back elbow for quick cover, then tagged in "Big L.G." as he hit his standard body shot combo in the corner. He then hit a big short-arm clothesline and two, three falling elbows for a two-count.
Anderson tagged back in as they isolated Fowler in their corner. Anderson hit a quick uppercut as "Ma-chine Gun" chants started for Anderson. Reed made a sneaky tag, then hit Anderson and took over. Reed hit a big left that sent Anderson outside. Fowler tagged in and they hit a backbreaker leaping elbow on the outside. They hit their triple hug (not Best Friends style, of course) on the outside, then Fowler rolled Anderson back into the ring and tagged in Reed. Anderson tried fighting back, then the two began trading shots. Anderson hit a running uppercut to floor Reed long enough to tag in Grimes. Grimes hit a top rope crossbody, then things broke down. Anderson took out Gacy as Grimes threw out Reed with the faces inside and the heels outside. [c]
Fowler was in control as they returned with a cravat, then tagged in Gacy who took it to Grimes while yelling at him about being a hypocrite. Grimes responded with a running crossbody for a two-count, but Gacy prevented the tag and slowed the pace down. He worked Grimes in the corner with some clotheslines, including an emphatic one to floor Grimes. Gacy's shirt was drenched from Grimes' wet hair haha. Gacy forced Grimes into their corner, but had his uranage countered and then ran into Collision Course! I love that move! This bought Grimes some time, but not enough as Fowler tagged in and knocked off Anderson. Grimes nearly reached Gallows, then did.
Gallows took it to Folwer, then Reed with a big kick. Gallows hit a running hip attack in the corner, then a kick feint into a superkick to Reed. He then hit a two-hand chokeslam to Fowler. Anderson tagged in as they set for Magic Killer, but Reed broke it up. Grimes came in and hit a superkick to Fowler, but Gacy hit a backbreaker. Anderson took out Gacy, then lifted Anderson. Fowler escaped and tagged in Reed, who hit an enziguri. They went for Ticket to Mayhem, but Grimes took out Fowler and Gacy. Anderson hit his huge spinebuster on Reed, then tagged in Gallows for the Magic Killer. The two motioned for Grimes to pay them right then and there. They tried picking through his trunks haha.
WINNER: Cameron Grimes & The O.C. at 11:57 (Magic Killer)
-Mitchell was with Veer Mahan and asked about what he told Sanga. He said everyone wants to know everyone's business, but no one else will find out as it was for his brother Sanga's ears. Sanga approached and said he's ready to listen.
-A video played on the NXT Women's Tag Team Champion in Kayden Carter and Katana Chance, then shifted into their opponent, Zoey Stark and Nikkita Lyons. They showed Lyons signing the contract in a boardroom setting, then Stark as she said they're going to prove the other two wrong about them not being a true tag team. Carter said they've been on that side many times thinking it was their time when it wasn't. Lyons said the best team would win. Carter signed the contract and dropped the pen, leaving while saying, "And that's going to be us," so seamlessly it seemed natural as all hell. Well done by Carter overall here.
(Hazelwood's Take: The match was fun, but a but plodding at times as these can be with the teams involved. I do like how The O.C. stuck to character even immediately after the match, asking for money, but does this match make me more excited for Grimes-Gacy? No. Also, that's my first time hearing Mahan speak, and my goodness, Vince McMahon's penchant for turning every foreigner into a heel just looks even more dumb here. Tom Stoup kept mentioning how cool both Mahan and Sanga are, and that just came through in spades here.)
AMBULANCE MATCH SPLIT-SCREEN INTERVIEW
They returned with Joseph and Booker T hyping Halloween Havoc's ambulance match. They did a split-screen interview. Julius Creed said pressure is a privilege and yeah, he's nervous, but he was taught to use his nerves for good. He called Damon Kemp a clown as Kemp just laughed. Creed went through everything Kemp did with Kemp saying, "Yep," to each thing. Kemp said there are two-sides to Creed: the wrestler and champion, but also the jealous loser who's envious of Kemp. Creed said Kemp is thirsty and a clout chaser who's unwilling to do the work. Kemp called Creed a dummy and said this isn't an amateur wrestling match; it's an ambulance match. They both went off on using weapons as Creed said he's better than Kemp and has always been, going back to college. He said Kemp peaked in high school and isn't even the best athlete in his own family (to be fair, Gable Stevenson is a generational talent). Kemp laughed and said what's going to happen Creed when this athlete who peaked in high school beats him? Creed took off the mic and walked away as Kemp said Brutus will be standing in the unemployment line because he'll be needing a job.
SHOTZI IN-RING PROMO
Alicia Taylor stood in the ring and welcomed the host for Saturday's show. Shotzi in her mini-tank rode to the ring to a big pop. She took a mic and said surprise. She laughed like a villain and paced the ring. She said if there is one "WWE superstar" that screams Halloween, "It would be Shotzi, baby" (not Papa Shango!?). She discussed hosting the show in 2020 and called it one of the most horrifyingly badass days in her life and said they need to go even more balls to the wall this Saturday. She said she gets the final piece of her costume on Friday when her and Raquel Rodriguez win the Women's Tag Team Championship from Damage CTRL, then make the show the most terrifying extravaganza in NXT history. Xyon Quinn's music hit.
He said she's the perfect host, but if she wants it to be box office, he'll be her co-host. He said he knows what she's thinking: how could someone like him have the time of day to be her co-host? He said no worries, he'll free up some time. Quincy Elliott's music hit (YES!). In his King Mabel gear, Elliott (who got a big cheer) introduced himself, saying he's a fan. He entered the ring and said as much as he would love to see Quinn in a Halloween costume, she needs a bonafide scream queen: The Super Diva!
Shotzi said she had a killer idea: match for co-hosting! Quinn tried for a sneak attack, but Elliott thwarted him. They cut to break with Shotzi smacking Elliott's ass a few times as he danced. [c]
(6) XYON QUINN vs. QUINCY ELLIOT – Winner co-hosts Halloween Havoc with Shotzi
This match started during break. Quinn hit a big lariat to floor Elliott for a two-count. Elliott fought back and hit some strikes, then a running shoulder tackle, then another, then a running diving shoulder tackle. Elliott rushed Quinn in the corner, but ate a big boot. Shotzi joined commentary, so her and Booker T is just overwhelming. Quinn tried lifting Elliott on his shoulders and did briefly before falling forward with Elliott on him. He did dodge a splash. Booker T said he's trying hard not to judge Elliott. Sigh. Quinn went for a chair, but Hank Walker stopped him! Go Hank! Elliott hit a big splash as Quinn reentered the ring, then hit the Banzai drop for the seated victory.
WINNER: Quincy Elliott at 2:47 televised (Banzai drop)
-They went to a Chase U video as Thea Hail was upset about being distracted and losing to Kiana James, as she should! Andre Chase then gave a Halloween Havoc history with some notable moments, ending with Eddie Guerrero vs. Rey Mysterio. He also introduced some of the bad, like The Yeti and the Chamber of Horrors match, but he said they'd skip that haha. Chucky then interrupted them and insulted Chase, which caused Heyward to erupt at him. Chucky then went on a bleep-filled tirade at Heyward and said that was a teachable moment. Hail said, "What the BLEEP?"
-Raquel Rodriguez made her entrance to a big pop. She acted the big babyface, looking so happy to be back in NXT as Booker T sounded horny as all hell as she flexed her lats. [c]
-They returned with Pretty Deadly with Edris Enofe & Malik Blade for another contract signing segment. They signed the contracts and tossed them to Blade, who was in a suit that of course had a vest underneath! Have to love the commitment to the gimmick.
-Jade made her entrance. Jade's tan and makeup last night on Raw had a few people – including me – comparing her to "Mandesha Rose."
(7) RAQUEL RODRIGUEZ vs. CORA JADE – Pick Your Poison match
The bell rung with about 14 minutes left until the top of the hour, with "The K.O. Show" still to happen. Jade taunted Rodriguez by retreating to the corner and laying on top. Rodriguez then got in her face and yelled about what she taught Jade, then kicked her in the gut. She whipped Jade hard into the corner, then again, then hit snake eyes in the corner. Jade rolled outside as Rodriguez followed. They were at the announce table, which was back to its more traditional spot on the right side of the ring instead of hard camera side. Rodriguez went after Jade as Jade screamed, but missed a slap and hit the table. This allowed Jade to take over.
Back in the ring, she hit a rope-assisted leaping double stomp to the back, but ran into a big Rodriguez lariat as, like with Perez earlier, her offense seems to have little effect even though she's trying. Jade grabbed the kendo stick, but Rodriguez caught the blow. Jade let go of the kendo stick and egged on Rodriguez to hit her with it; Rodriguez obliged and whipped the hell out of her with it to cause the disqualification. As Jade celebrated on the outside, laughing, Perez attacked and rolled her back inside. Rodriguez tossed her the kendo stick, but Jade rolled out and screamed as she ran away. Rodriguez lifted Perez to her shoulder after all of that.
WINNER: Cora Jade at 2:43 (disqualification)
-Joseph hyped the pre-show on Saturday, featuring Dave LaGreca of Busted Open Radio. He then ran through the card.
-Kevin Owens' music hit to a big pop as he entered with almost an aww, shucks attitude. He went to greet Booker T and even gave Joseph some dap. [c]
(Hazelwood's Take: It makes no sense for NXT to garner any legit victories over Raw and SD wrestlers, and what they did here to give NXT a proverbial victory worked. Jade was asking for it and Rodriguez obliged. Rodriguez knows this match has no consequences to her immediate and future career, so why not just blast her with the kendo stick? Sure, you would have liked to have seen her beat up more if you're Perez, but Jade introduced the weapon and was the one who suffered from it, so I think it works.)
-They returned with Javier Bernal and a bunch of others in the bar of Josh Briggs, Brooks Jensen, and Fallon Henley as they discussed a drinking game for "The K.O. Show." All of the sudden, Sol Ruca walked in…with a handstand. They all took up drinks and yelled. Cool.
-Breakker's music hit as he made his entrance for this talk segment first with about two minutes until the top of the hour. Actually, they showed the other two already in the ring. From left to right, it was J.D. McDonagh, Owens, Breakker's stool, then Dragunov.
"THE K.O. SHOW"
The crowd chanted for Owens as he welcomed to a very special edition of his show. He said he got a call from Shawn Michaels, "You guys know him," asking him to host "The K.O. Show." He said peacock, then again, and said he can't tell Michaels no since he was the person responsible for Owens becoming a wrestler. He said his role tonight, believe it or not, is to keep the peace.
[OVERRUN]
He said he doesn't like his odds because someone in this ring has already been stirring the spot and in his opinion, that guy is just a huge, creepy weirdo, and called him "J.D. Mc-Don't Google Me" I'M CACKLING. He said he feels like he needs a shower just looking at McDonagh. McDonagh said he hasn't been stirring the spot. He wasn't the one to layout Breakker or spear Dragunov out of his boots. He said they could keep pounding their chest about being the toughest, but his eyes are on the NXT Championship. Dragunov said he was aiming for McDonagh, but hitting Breakker was not a mistake. He said he stood over Breakker's prone body as he struggled for air. He said in that moment, he realized Breakker is human and he saw the chink in the armor of a great warrior. He called Breakker beatable. He said Worlds Collide was his moment, but he said he'll recapture the title that should have been  his in the first place as the NXT UK Championship is now fused with the lineage of the NXT Championship.
Breakker said he felt the Torpedo and Dragunov is the czar of Europe, but nothing's kept him down like that spear last week. Breakker said it sucks he had to relinquish his title, but said if Dragunov wants a friend, get a dog. Owens stood up to diffuse things and then pointed the finger back at McDonagh, saying, "This guy…and I use the term loosely," wants them to tear each other apart, but Owens said they can't let that happen because no one wants McDonagh as champion, not him, not any other former champions, not these people, and that even McDonagh's mom is creeped out by him (Owens said he talked to her earlier).
McDonagh said he doesn't need anyone's approval, a friend, or a dog, just the title. He scolded Dragnov for stealing his shine in UK, then said he's been imagining all of the ways he could torture Dragonv. Owens said that's the creepy part, who talks like that? Dragunov said he agrees with Owens, calling McDonagh a leech. He said McDonagh will always be a contender, but never, ever a champion. Breakker said hey, hey, "I'm going to put your ass in the same category as him." Dragunov brought up how Breakker lost his title in the last triple threat match, then said why doesn't Breakker try to put him into that category right now. They got to their feet, Owens apologized and cleared the ring, then told them to continue. Security came in as McDonagh just watched them beat on each other and the security. Dragunov hit Torpedo on Breakker, then hit a headbutt to thrwat Devlin's Slide, then hit McDonagh with Torpedo.
Austin Theory's music hit. The hell? Mr. Money in the Bank walked out, raised his briefcase, then posed as Dragunov had the title. Joseph ended with the cliffhanger, "Could Austin Theory cash in his contract at Halloween Havoc:?!"
(Hazelwood's Take: As expected, Owens was fantastic here. His constant digs at McDonagh and the not-so-subtle quip about Googling him just had me going. It's hard to believe that Owens was just playing a character as he alluded to some of the things that have been accused of McDonagh in the past, but his character really is a creep, too. The other thing is he even told Breakker and Dragunov what McDonagh wanted and they still fell into the trap. Don't you just love babyfaces who are too proud and masculine to even have one intelligent thought?)
FINAL THOUGHTS: That first hour was pretty loaded with Ripley starting the show and Nakamura's surprise. The second hour felt like it lagged a little bit, though I'm not sure with how the night was booked there was a better choice to main event than the talking segment. I'm not sure how many people were watching with Dynamite on tonight because of the MLB Playoffs, but I think overall, it was a good show that displayed a little bit of all of the things that you'll see now: some good matches and characters, but most who are still developing. It's not the in-ring quality of AEW, but it's not supposed to be nor is it trying to be, either.