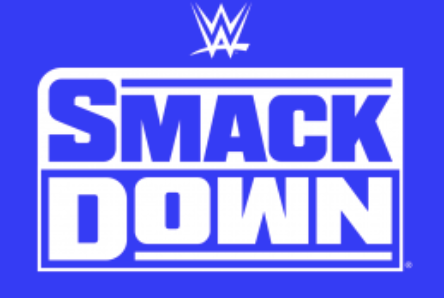 ---
SPOTLIGHTED PODCAST ALERT (YOUR ARTICLE BEGINS A FEW INCHES DOWN)...
---
WWE SMACKDOWN TV REPORT
JANUARY 13, 2023
GREEN BAY, WI AT RESCH CENTER
AIRED ON FOX
REPORT BY ALEX McDONALD, PWTORCH CONTRIBUTOR
Announcers: Michael Cole, Wade Barrett
[HOUR ONE]
-The show opened with the Smackdown video intro. Afterwards, pyro exploded on the stage in the arena and the camera panned the crowd. Michael Cole said the Royal Rumble is in two weeks and welcomed the audience to the show. They showed a graphic for Kevin Owens against Sami Zayn. Cole called it the biggest match of Zayn's career. Wade Barrett then hyped the match for later in the show.
-Braun Strowman's music played and he made his entrance. Cole said that Strowman is as focused as he's ever seen him. Cole mentioned that Strowman lives an hour and a half from Green Bay, where the show is tonight.
-Gunther made his entrance with Giovanni Vinci and Ludwig Kaiser at his side. Cole said that Gunther has been Intercontinental Champion for 217 days. Cole then threw to a video recap of Imperium's attack on Strowman last week on Smackdown.
-Formal ring introductions took place.
(1) BRAUN STROWMAN vs. GUNTHER (c) (w/ Giovanni Vinci & Ludwig Kaiser) – Intercontinental Championship Match
Gunther and Strowman stared each other down and circled. They locked up and Strowman tossed Gunther off. Strowman backed Gunther into the corner and Gunther dropped to the outside. Gunther walked around the ring, then got back in. They locked up again and Gunther went to the arm of Strowman. Strowman tossed Gunther to the outside then followed him out. Strowman whipped Gunther into the steps, then chopped him down. Strowman got back in the ring then signaled to the crowd. Strowman ran around the ring and took down Gunther with a shoulder block. Strowman got back into the ring and celebrated. [c]
Strowman lifted Gunther to his shoulders but Gunther wriggled free and threw Strowman into the steps. Gunther slammed Strowman's arm on the apron and tossed him back into the ring. Gunther landed a big kick to Strowman's gut, then put on an arm lock. Strowman threw Gunther off but Gunther chopped Strowman down. Gunther tried to go back to the arm but Strowman fought him off. Gunther landed knees to the back of Strowman, then ripped at the arm again. Gunther went for an armbar and Strowman tried to fight up. The crowd cheered Strowman on. Strowman got to his feet but Gunther ripped at the arm and took Strowman back down. Gunther landed a knee to the arm and covered Strowman for a count of one. Gunther went back to the arm with another armlock. Strowman tried to lift Gunther but he couldn't, and collapsed. Gunther kicked at the downed Strowman. Gunther hit a shoulder block to the shoulder of Strowman then chopped him. Gunther stayed on the arm and brought Strowman back down to his knees. Strowman landed rights to fight out. Gunther answered with a big chop. Strowman delivered a couple more rights then hit a clothesline to take Gunther down. Strowman whipped Gunther into the corner then delivered a back body drop on Gunther coming out. Gunther stalked Strowman but Imperium attacked while the ref's back was turned. Strowman fought them off and caught Gunther coming towards him with a powerslam for a near fall. [c]
Gunther had his arms wrapped around the arm of Strowman. Strowman rolled through and lifted Gunther and slammed him down. The crowd cheered. Both men were down in the ring. They got to their feet and Gunther went back to the arm but Strowman chopped him off. The two then traded chops. Gunther landed a big boot and charged Strowman. Strowman caught Gunther with a spinebuster and covered him for a two count. Strowman set up for a powerbomb but Gunther slipped out and attacked the shoulder. Gunther came off the ropes with a clothesline that rocked Strowman. Gunther went for a second but Strowman answered with a clothesline of his own. Gunther went to the corner and Strowman hit a running splash. Gunther recovered and delivered a running dropkick followed by a big clothesline that took Strowman down. Gunther covered him for a near fall. Gunther went to the top rope and came off with a splash. He covered Strowman for another near fall. Gunther went back to the top rope but Strowman followed him up. Strowman set up for a superplex, but Gunther went after Strowman's arm and fought out. Gunther slammed Strowman's arm on the ring post, then got under Strowman and powerbombed him off the second rope. Gunther made the cover for the win.
WINNER: Gunther in 18:00 to retain the Intercontinental Championship
(McDonald's Analysis: Really solid big man match. Not on the level of the matches with Sheamus, but these two guys worked well together. Strowman isn't the best worker, but he looked fine here. Gunther was his usual self and showed that he can make basically anyone look good. After Gunther dominated the early part of this match, I started to get worried that they would go with Strowman to take the title. I'm glad they didn't do that. I assume we'll see a rematch with these two sometime, somewhat soon, with a "healthy" Strowman. That's fine. Besides that, I'm interested to see what's next for Gunther. The way he wins stands out so much and I want to see that continue. Gunther is one of the most unique characters on the roster and they should highlight that as much as they can.)
-Gunther posed with the title at the top of the ramp.
-Barrett and Cole were shown ringside. Cole threw to a video package that recapped the last couple of weeks on Smackdown. The video highlighted the interactions between Roman Reigns and Sami Zayn last week.
-Sami Zayn was in the back. He knocked on the Bloodline door. Paul Heyman answered. Zayn said that he wanted to talk to the guys. Heyman said he's the only one there. Zayn said he didn't understand. Heyman said that he suggested that everyone be at Zayn's side, but Reigns said that he wants Zayn to do it by himself. Out of love. Zayn looked concerned. He then asked Heyman to call Reigns and let him know he made the right call. Zayn said that he's going to handle the problem. Zayn then told Heyman that it's not a prediction, it's a spoiler. Zayn walked off and Heyman looked slightly irritated. [c]
(McDonald's Analysis: Really good stuff here. I didn't expect this. What does this tell us? Does Reigns actually trust Zayn or is this yet another way to mess with him? Is the Bloodline going to show up anyway, and this is just to make Zayn sweat? Either way, I'm glad that Zayn was confident in himself and his ability to win the match without them. That's good growth for his character.)
-Rey Mysterio's music played and he made his entrance.
-They showed a graphic for the Superstars currently in the Royal Rumble. (Honestly, not a bad field so far.)
-Mysterio grabbed a mic and stood in the ring. He said that he always said the holidays were always special to him, especially after being on the road so many years. Mysterio then said, as everyone knows, he didn't have a very merry Christmas. He said Dominic ruined things and now, he's walking around like some hardened criminal. Mysterio said as a father, it breaks his heart, and as a man, he's sick of it. Mysterio said he came to Smackdown for a fresh start and he's not going to let Dominic get him off track. Mysterio said he needs to enter and win the Royal Rumble.
-Karrion Kross made his entrance with Scarlett. Kross entered the ring and looked down on Mysterio. Kross took the mic. He said it's Mysterio, in the flesh. He said he was in the back listening and he said Mysterio needs goals, because otherwise he wouldn't be able to pull his broken ass out of bed every day. Kross said the Rumble is coming up and we all remember the time Mysterio won seventeen years ago. He said he was sure it was a special moment for him and Dominic. Kross said Dominic's father is a real life superhero. Kross said Mysterio wouldn't know if it was a special moment for Dominic because he was never around for him. Kross asked if Mysterio hated Dominic or himself more. Mysterio attacked Kross but Kross fought back. Mysterio countered quickly and set up a 619 but Scarlett grabbed Mysterio's leg. Kross put Mysterio in the Kross Jacket. Kross screamed at Mysterio and told him he's waited over ten years for this. Scarlett held up the tarot card of Mysterio. The lights turned red and Kross stood over the fallen Mysterio. Kross and Scarlett left.
(McDonald's Analysis: Kross was really good here. His promos have really improved lately and this may have been the best one. I get that he went with some tried and true tropes, but the delivery was effective. I really wish he could get the upper hand without Scarlett every one in a while, but it kind of is what it is. The pairing with Mysterio was smart as it actually makes Kross look large and intimidating.)
-Liv Morgan and Emma were in the back with Maxxine Dupri. Maxxine told Morgan it was a terrible idea for her to say entering first is her strategy. Raquel Rodriguez appeared and said that Morgan should enter later because of her size. Rodriguez said she's excited for her first Rumble. Morgan told Rodriguez she had her palms read today and wanted to show Rodriguez the lines. Morgan then slapped Rodriguez and challenged her to a match, tonight. Rodriguez accepted.
(McDonald's Analysis: Thank God someone mentioned how stupid Morgan sounded for saying that. Otherwise, this whole segment was a cringey mess. Rodriguez shouldn't be in roles like this yet and Morgan is just, not interesting at all at this point. Rodriguez needs to find her voice, or she will get lost in the shuffle in a short period of time.)
-Xia Li made her entrance. Cole hyped a match between Li and Tegan Nox for after the break. [c]
-Tegan Nox made her entrance.
(2) XIA LI vs. TEGAN NOX
Li went after Nox and Nox shoved her off and delivered a series of right hands then took Li down with an uppercut. Nox hit a running senton on Li in the corner then climbed to the top rope. Li cut her off and threw her off the top rope by her hair. Li covered Nox for a two count. Li put Nox in a headlock. The crowd cheered Nox on and she fought up but Li threw her back down and went back to the headlock. Nox fought up again and pulled Li over. Li got up and hit a big forearm on Nox. Li charged Nox in the corner and stepped up and hit a big right hand. Nox tried to fight out but Li hit a big blow to Nox's back. Li tossed Nox again. Li measured Nox and charged with a kick but Nox moved. Nox hit the Shining Wizard and covered Li for the win.
WINNER: Tegan Nox in 3:00
-Barrett and Cole were shown at ringside. Cole threw to a video recap of last week's Undisputed Tag Team Championship match. The video then turned to what occurred after the match. The Viking Raiders took out Drew McIntyre and Sheamus.
-They then showed Valhalla and the Viking Raiders in a video package. Valhalla called out McIntyre and Sheamus and said that suffering awaits.
-Adam Pearce was in the back with Sheamus and McIntyre. McIntyre said they want a match with the Viking Raiders tonight. Sheamus said he wanted the Usos instead. McIntyre argued and said the Usos could wait. The two slapped each other between each sentence and then they argued. Pearce interrupted and said he's starting a tournament next week to determine the number one contender's for the Smackdown Tag Team titles. Pearce said McIntyre and Sheamus will battle the Viking Raiders in the first round next week. McIntyre said that was perfect. The two then chanted banger, after banger, after banger.
-The screen showed images for Bray Wyatt. Cole hyped his appearance for after the break. [c]
(McDonald's Analysis: Anyone else notice the emphasis on Raw and Smackdown Tag Team titles instead of the Unified Tag Team titles? After the match on Raw, the Usos only held up the Raw titles and that was all that was mentioned. Just now, Pearce did the same thing, but with Smackdown instead. I wish they were going a little further with this feud instead of a quick match next week. It would be nice to see the Viking Raiders as new foes for McIntyre and Sheamus.)
-Bray Wyatt made his entrance.
[HOUR TWO]
-The crowd popped big when Wyatt first emerged from the smoke. After the entrance, Cole threw to a video recap of Uncle Howdy's attack on Wyatt two weeks ago on Smackdown. After that, they showed a graphic for the Mountain Dew Pitch Black match between Wyatt and L.A. Knight at the Royal Rumble. Cole said you can only win by pinfall or submission.
-Back in the arena, Wyatt sat in a rocking chair in the ring. Wyatt said that "we're here". Wyatt said sometimes we forget who we are and sometimes we forget what made us in the first place. Wyatt said a little push shows you that all you had to do was revel in what you are. He said he remembered who he was and that he's the color red in a world of black and white. Wyatt said he's the eater of world. He said he's Uncle Howdy. He said he's everything and he is Bray Wyatt. He said he knows who he is, but who are you. Wyatt said the Rumble will be his true rebirth. Wyatt called it a baptism in the dark. Wyatt said that when the lights go out, Knight should run.
(McDonald's Analysis: Wait, so he's the cult leader again? But with no followers? I don't understand this one. It was fine, but doesn't seem to be a step forward from everything we've seen already. Unless the idea is that Uncle Howdy got through to Bray? I really hope they explain this Pitch Black thing. At this point, I'm concerned that Wyatt is going to baptize himself with Mountain Dew then pin Knight.)
-Kayla Braxton was in the back. She welcomed Kevin Owens. Zayn appeared. He asked if Owens was happy. He said Owens forced him to do this. Zayn said that Owens couldn't just let him do his thing on Smackdown. Owens said that the Bloodline came to Rsw. He said Reigns asked for all of this so he doesn't have to come to work. Zayn said he's not being used. Zayn called the Bloodline his family. He told Owens that this is him taking care of business and he's going to take care of business tonight. Owens said good for Zayn. Zayn walked off and Owens shook his head.
(McDonald's Analysis: I would believe Owens more if he didn't keep beating Zayn up. If this is all Reigns, why is he giving Zayn such a hard time? This was the first time that Owens actually seemed to feel bad for Zayn instead of thinking he's an idiot. There's an important distinction and they need to pay attention to that. Anyway, another good segment. I'm really starting to wonder what we get as the finish to this match.)
-Liv Morgan made her entrance. Cole hyped her match with Rodriguez for after the break. [c]
-Gunther was in the training room with Imperium. Kayla Braxton asked if the victory gave him momentum. Vinci said that Gunther set an example of what it takes to make a great champion. Gunther said he overcame his biggest challenge yet. He then said that he needs to capitalize on that and win the Royal Rumble and main event Wrestlemania.
-They went back to Morgan in the ring. Rodriguez then made her entrance. They showed the current field for the Women's Royal Rumble.
(3) LIV MORGAN vs. RAQUEL RODRIGUEZ
They locked up and Rodriguez shoved Morgan down. Morgan charged again and Rodriguez delivered a big boot. Rodriguez then tossed Morgan over the top rope and to the floor. Morgan came off the ropes and hit a hurricanrana that sent Rodriguez to the corner. Morgan charged but Rodriguez came out of the corner and bulled Morgan over. Rodriguez made the cover for a near fall. Rodriguez went for a big boot but Morgan moved and Rodriguez got caught on the top rope. Morgan couldn't capitalize. Morgan went to the second rope and came off with a variation of the Code Breaker. Morgan then clotheslined Rodriguez over the top rope and to the floor. Rodriguez looked surprised. Rodriguez pulled Morgan to the floor. Rodriguez lifted Morgan and Morgan wriggled out and pushed Rodriguez into the ring post. Morgan then tossed Rodriguez into the steps on the opposite side of the ring. Morgan paraded around the ring then went under the ring and pulled out a table. Morgan ran into the ring to break the count, then went back to setting up the table. Morgan kicked at Rodriguez then put her on the table. Morgan went to the top rope but Rodriguez moved off the table and into the ring. Morgan dove off the top but Rodriguez swatted her to the ground. Rodriguez delivered the Tahana Bomb and covered Morgan for the win.
WINNER: Raquel Rodriguez in 5:00
(McDonald's Analysis: I get it now. I finally get it. Morgan's new gimmick is that she's a complete moron. She wants to enter number one, because it's better. She wants to get out a table and use it, despite the fact that if she's successful, she'll lose. It all makes perfect sense now. Glad Rodriguez won. She's not terrible in the ring and seems to be getting better. She needs to work on the character side. Hopefully, she can do that. Just don't ask Liv Morgan to help you Raquel.)
-Barrett and Cole were at ringside. Cole mentioned that the winner of the Women's Rumble will choose which champion they face. He then threw to a video recap of Charlotte Flair's victory over Sonya Deville last week on Smackdown.
-Deville was in the back with Pearce. Deville said she wanted a rematch with Charlotte. Pearce said he can't just give Deville a rematch. Deville said the rules are different for Charlotte. Pearce explained that both did the same thing, but Deville failed. Deville asked if Pearce expects her to win the Rumble to get another title shot. Pearce calmly said yes. Deville vowed to find a way to get a title match without doing that. She walked off.
-They showed a graphic for Owens and Zayn. Cole hyped the match for later in the night. [c]
-Deville and Charlotte brawled in the back. A ref broke them up. Deville went back on the attack on Charlotte. More officials appeared. Charlotte tossed Deville over some equipment crates. Deville jumped off the crates and onto Charlotte. Even more officials appeared and broke them up.
-Barrett and Cole were back at ringside. Cole threw to a video package on Cody Rhodes. The video focused on Rhodes' match against Seth Rollins at Hell in a Cell. There were interview shots with Rhodes interspersed. He called himself the car wreck. Rhodes also mentioned that he hasn't watched the match back and he doesn't know if he ever will. He called the reception somber because everyone knew he needed surgery. They then showed footage of the surgery. Rhodes then mentioned that the work begins now.
(McDonald's Analysis: Remember when I mentioned that Rhodes is a big Triple H fan and the other video reminded me of that, but they hadn't gone the full mile? Well, now it's starting to look A LOT like the Triple H videos from 21 years ago. All he needs now is a catchy song. Good package, but we've come to expect that from WWE.)
-Sami Zayn made his entrance. Cole asked if Zayn could solve the Owens problem for Reigns. He asked if Zayn could finally drop the "honorary" from Uce. Cole said we will find out after the break. [c]
-They showed a graphic for Mysterio against Kross in two weeks on Smackdown. Barrett then hyped a contract signing with Owens and Reigns next week as they showed a graphic. Another graphic appeared for the first round of the Smackdown Tag Team title tournament and Cole hyped that match for next week on Smackdown.
-Kevin Owens made his entrance.
(4) SAMI ZAYN vs. KEVIN OWENS
Owens and Zayn stared each other down. Owens extended his hand. Zayn kicked Owens' hand away. They locked up. Zayn shot Owens off the ropes and Owens took Zayn down with a shoulder block. Owens tackled Zayn and rained down punches. Zayn dropped to the outside. Owens came around the corner and clotheslined Zayn down. Owens picked Zayn up and chopped him then tossed him back into the ring. Owens entered the ring and Zayn cut him off with stomps. Owens rolled to the outside. Zayn ran the ropes and came over the top with a dive that took out Owens on the outside. Zayn tried to toss Owens into the barricade but Owens blocked and tossed Zayn into the barricade himself. Owens punched away at Zayn and tossed him into the ring. Zayn rolled out the other side. Owens tried to follow Zayn out but Zayn caught Owens with a right hand. Zayn delivered a suplex on the apron that sent Owens tumbling down to the floor. [c]
Zayn stomped away at Owens in the corner. Zayn then slammed Owens' head into the top turnbuckle. Zayn came off the second rope and took Owens down. Zayn tried for a cover but Owens kicked out. Zayn tried again with the same result. Owens tried to fight back but Zayn raked Owens' eyes. Zayn stomped away at Owens. Owens screamed at Zayn to "come on". Zayn took Owens to the corner and lifted him to the top turnbuckle. Owens fought back but Zayn hit some big right hands. Zayn went up and set up a superplex but Owens fought Zayn off and knocked him to the mat. Owens came off the top with a frog splash. Owens covered Zayn but only got a two count. Owens kicked Zayn then lifted him and tossed him off the ropes. Owens went for a pop-up powerbomb but Zayn avoided it and delivered a Blue Thunder Bomb for a near fall. Zayn and Owens were on their knees. They traded slaps then got to their feet and traded punches. Zayn dropped Owens but Owens popped up and hit a big clothesline. Both men were down in the center of the ring. [c]
Owens climbed to the top rope while Zayn was down. Owens came off with a Swanton Bomb but Zayn got his knees up. Zayn covered Owens for a two count. Zayn lifted Owens to his feet in the corner. Zayn lifted Owens to the top rope and followed him up. Zayn set up a superplex but Owens fought Zayn off. Owens reversed into a super brainbuster. Both men were down. Owens crawled over to cover Zayn for a near fall. Both men got to their knees. Zayn slapped Owens. They then traded blows from their knees and got back to their knees again. Zayn hit a pair of exploder suplexes on Owens. Zayn went to the corner and measured Owens. The Usos and Solo Sikoa entered the ring and beat down Owens in the corner. Zayn looked on confused.
WINNER: NO CONTEST in 17:00
-The Usos hit the One and Done on Owens. They helped Zayn to his feet. Sikoa and the Usos took Owens to the outside and tore apart the announce table. Owens fought back and tossed Jey into the barricade. Sikoa delivered a Samoan Spike and Jimmy hit a superkick. Sikoa hit another Samoan Spike. Zayn came to the apron and said Reigns sent him to do his job. Jey and Jimmy told him he did good. They all posed together. Sikoa leapt off the barricade and splashed Owens through the announce table. Sikoa popped up and screamed. The Usos posed and asked Zayn to do the same. Zayn looked apprehensive, but joined them. The Bloodline posed over the fallen Kevin Owens.
(McDonald's Analysis: Did I accidentally call that earlier? I thought if they went with a finish like this, it would be because Zayn was about to lose, but this actually makes even more sense than that. Zayn did everything that was asked of him, and by all accounts, had the match won, but Reigns still didn't let him have his moment. He still didn't allow Zayn to cement himself as a full Uce. Zayn does his best and still can't get that ultimate validation. The looks he gave after he realized what happened were gold. On top of that, the trepidation he displayed when the Usos told him he did well was just masterful. You can almost see the wheels turning in Zayn's head as the seconds tick away. Really good segment.)