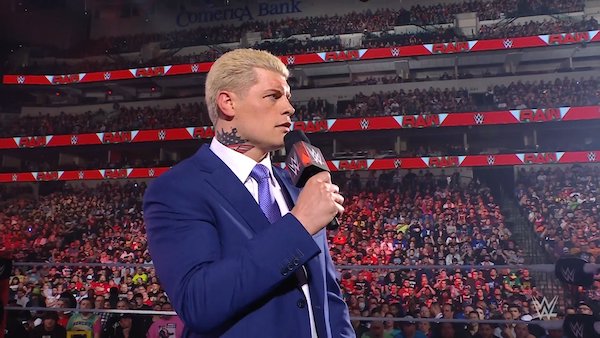 ---
SPOTLIGHTED PODCAST ALERT (YOUR ARTICLE BEGINS A FEW INCHES DOWN)...
---
RAW HITS AND MISSES
Owens vs. Corbin – MISS: This was not a good episode of Raw. It wasn't necessarily bad, but it wasn't good. It certainly did not get off to a good start with Kevin Owens, JBL and Baron Corbin. Owens did his best in a bad situation, but as soon as JBL came out, the opening segment went in the tank. He sucks the life out of every segment he's involved in. This was a bad opening segment. If you want Owens to be a legit challenger for Roman Reigns, he should have just plowed through Corbin after a few moves and a quick stunner. Even 8 minutes was too long for this.
Alexa Bliss – MISS: This show was definitely lacking in star power. It makes perfect sense to keep Bianca Bell Air off air to sell the damage from the attack by Alexa Bliss last week, but it left us with just Bliss. Bliss used to be good on the mic and with character work (even if I wasn't a fan of the scripting for her partnership with Bray Wyatt, she at least performed well). Here, it felt like she was going through the motions. This was not a good performance. And the more I see of Uncle Howdy, the less happy I am.
Theory – Rollins – Lashley – HIT: This wasn't a great segment, but it was good enough to get a Hit. Austin Theory continues to do nice work as the United States Champion. Seth Rollins was good here in a more understated performance which is needed from him. It was good to see Bobby Lashley back after his recent suspension. This segment worked to continue the issue between these three over the US Title, but also putting more emphasis on the Royal Rumble. Having big stars like these guys talking about winning the Rumble is a good idea to try to sell the idea that there are several potential winners.
LeRae vs. Ripley – HIT: This was a good short match. Candace LeRae is an underdog who played that role well. She got in a fair amount of good looking offense before losing. Rhea Ripley is looking like a strong candidate to win the Rumble, so giving her a fairly quick win over LeRae made sense.
Cody Rhodes Video – HIT: These videos continue to be highlights of Raw. WWE is doing a great job with them to build anticipation for Cody Rhodes' eventual return in the Rumble match. If they continue to do this right, and they execute the Rumble itself well, Rhodes could certainly be a credible opponent for Reigns at WrestleMania. I still think that if The Rock is going to face Reigns, don't have it be for the Title. Put it on night 1 (like Steve Austin being night 1 last year) and have the Rumble winner face Reigns in the night 2 main event.
Sikoa vs. Ziggler – HIT: Dolph Ziggler has been a joke for a long time. I'm slightly curious to see what they do with him and Mustafa Ali going forward after their brief encounter earlier in the show. The match was a Hit from a wrestling stand point. Ziggler is a good worker, and Solo Sikoa has shown a lot in his early WWE career. I just didn't care about the match itself, so this was just a minor Hit.
MizTV – MISS: Dominik Mysterio continues to play his role well and I got a kick out of his performance. But, I question why the heel Miz was the one to point out that Dominik only spent a few hours in county jail. Judgement Day doesn't have a feud at the moment, which might be due to the AJ Styles injury. They've moved on from The OC. Rey Mysterio is on Smackdown, so he and his son don't interact much. Edge is still not in the picture. So, the faction is spinning its wheels a bit right now. They need a babyface to point out that Dominik didn't actually serve hard time. This felt like they wanted to get Miz on the show, but didn't have anything particular for him. They wanted to give Dominik a chance to talk which makes sense, but they didn't have a really good idea how to get him on the show either. So, they just stuck them together here.
Tag Team Turmoil – MISS: I'm not a fan of gauntlet matches. This match took up most of the final hour of Raw. WWE was phoning things in going up against the College Football National Championship game. So, it was a decent way to fill up 50 minutes or so. There was certainly good wrestling action throughout. But, the booking left a lot to be desired. Who am I supposed to root for between The Usos and The Judgement Day? They did a lot in this match to make Judgement Day, particularly Damian Priest, look strong here. That was admirable in a lot of ways. But, they are heels and had to cheat in the end to win. So, that made them feel like the heels that they are. But, should we cheer them against the Usos? I'm not a fan of heel vs. heel matches. This made The Street Profits look bad for losing in the end. I don't need to see another Usos vs. Street Profits match, so I'm not upset they didn't win. The bit with Finn Balor getting hurt and replaced by Dominik worked well enough. There were things to like about it, but it dragged in the end, felt too much like filler, and the winner didn't make sense.
Jon Mezzera is PWTorch.com's WWE Hits & Misses Specialist, providing his point of view for Raw and Smackdown each week. Email him at jmezz_torch@yahoo.com.
---
CATCH-UP: 1/9 WWE MONDAY NIGHT RAW RESULTS: Keller's report on latest Royal Rumble development, Bliss explains her actions