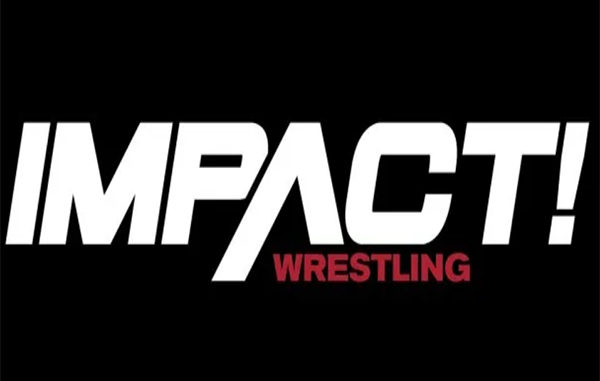 ---
SPOTLIGHTED PODCAST ALERT (YOUR ARTICLE BEGINS A FEW INCHES DOWN)...
---
IMPACT WRESTLING TV REPORT
JANUARY 12, 2022
AIRED ON AXS TV
REPORT BY JAVIER MACHADO, PWTORCH CONTRIBUTOR
(NOTE: Darrin Lilly is on vacation this week and next week, so longtime PWTorch contributor Javier Machado, who has covered Impact Wrestling for PWTorch in the past, will be filling in with our coverage.)
-The show opened with a Zoom meeting between Josh Alexander and Bully Ray, moderated by Josh Mathews. Bully accused Alexander of getting inside Alexander's head. Alexander admitted that Bully had, indeed, gotten to him. Bully revealed that his plan was to get Alexander to commit to a Full Metal Mayhem match since Bully admitted that he couldn't hang with Alexander in an extended wrestling match.
(1) BRIAN MYERS (w/Matt Cardona) vs. HEATH (w/Rhino) 
This was a preview match between two competitors in the Tag Team Championship Four-Way Elimination match for the Hard to Kill Live Event. Heath controlled early on. Once on the outside Myers made it look like Rhino had interfered, trying to draw a DQ. The referee kicked Rhino out from ringside and as Myers and Cardona taunted Rhino, Cardona was also tossed. Myers controlled the match during the break. Heath fought back from underneath, finally stifling Myer's onslaught by ripping Myers off the top rope with a powerslam. This went back and forth between the two leading to a series of near falls. Ultimately, Myers complaining to the referee distracted him long enough to get hit with the Wake-Up Call for a Heath win.
(Javier's Analysis: This was a surprisingly fun match between two vets that was better than it had any right to be.) 
-They played a video of Bullet Club's Ace Austin and Chris Bey cutting a promo to hype up their match at Hard to Kill.
-Backstage Rosemary was preparing when Jessicka informed her that Taya Valkyrie had been attacked backstage. They rushed to Taya's side who informed them that it was Tasha Steelz group that attacked her. Taya urged Rosemary and Jessicka to go on without her and gave Rosemary Taya's title belt.
(2) ROSEMARY (w/Jessicka) vs. SAVANNAH EVANS (w/Tasha Steelz, Gisselle Shaw, and Jai Vidal) 
Rosemary was ready to eat someone's face off and the ref had to hold her back. Rosemary unleashed her fury to start the match, was able to counter Evans's strength with technique, and even got to gnaw on Evans's face in the corner. When Evans went to the outside to regroup with her allies, Rosemary dove from the turnbuckle onto three of them. Shaw saw it coming and wanted no part of it, so she ran. Eventually Steelz distracted Rosemary allowing Evans to take control. The heels got their shots in while the ref wasn't looking. Rosemary stopped Evans with a reverse DDT. Rosemary hit a spear, but the ref was distracted by Jai and Jessicka getting into it in the outside. The heels' number advantage created enough of a distraction for Evans to hit the full-Nelson slam for the win. The four heels then beat down Rosemary and Jessicka.
(Javier's Analysis: Solid stuff. Evans continues getting a push, getting wins over Taya and Rosemary. The Shaw-Steelz alliance prove to be a threat for however long it will last.) 
-Taylor Wilde continues delving into her spooky side in a vignette.
-They aired a video going over Micky James and her "Last Rodeo" retirement journey to promote her match against Knockout's champion, Jordynne Grace.
-The Design, Deaner, Kon, and Angels came out to the ring. Deaner called Sami Callihan out to the ring to begin the process he would need to undergo before Sami could join the Design. Light turned off the back on to reveal Sami in the ring with a baseball bat. Deaner ordered Sami to relinquish the bat which he did. Deaner spoke of the story of Samson, but Sami kept hurrying things along. Angels cut Sami's hair with scissors while Deaner tried getting into Sami's head. Deaner got clipper but Sami took them and began to shave his own head as Deaner sermonized. Deaner proclaimed the death of "the Death Machine" and rise of Callihan.
(Javier's Analysis: My guess is that Sami is playing the Design, either to destroy it from within, or to take it over.) 
-Backstage Gia Miller interviewed Gail Kim asking Gail if she was going to be filling in for Scott D'Amore as he recovers from Bully Ray's attack. Gail said that she was too busy, but that Anthem has a temporary replacement starting at Hard to Kill. (What's Raven doing nowadays?)
(3) MIKE BAILEY vs. ANTHONY GREEN 
Green took control early on. On the apron, Bailey was able to outmaneuver Green's offense and hit a gorgeous top-rope springboard moonsault to take over. Eventually things settled into a back and forth until Baily hit his winding corner kick, setting up Ultima Weapon for the win.
(Javier's Analysis: Another very solid match. Bailey continues to impress.) 
-They aired a video promoting the Bully Ray/Josh Alexander championship match.
(4) JOE HENDRY & RICH SWANN & JONATHAN GRESHAM vs. MOOSE & EDDIE EDWARDS & STEVE MACLIN 
This match previewed several singles matches taking place at Hard to Kill. Before the official start of the match, Joe Hendry got a mic and cut a promo to get under the skin of the heel group. Babyfaces controlled early on until Gresham got Maclin in the octopus which lead to everyone entering the ring and facing off with their Hard to Kill opponent. They all started swinging as things broke down. Swann hit a dive to the outside taking out Edwards and Moose, but he was taken out by Maclin in return. When they came back from break, the heels were in firm control of Swann. Gresham got the hot tag and went on offense, but it was short-lived, and the heels worked him over. Hendry was the next to get the hot tag when things broke down. In the confusing. Hendry missed Moose blind tagging in, so Hendry was not prepared for the spear and Hendry went down for the three.
(Javier's Analysis: A good match that well served the purpose of whetting your appetite for Hard to Kill. Moose pinning Hendry makes me thinking Hendry wins at Hard to Kill.) 
-As the show went off the air Eddie Edwards was in the ring as the lights dimmed and the peel of thunder could be heard presaging PCO's return.
FINAL THOUGHTS: The hard sell for Hard to Kill was on. The Bully Ray-Josh Alexander feud was wisely just left to simmer since it doesn't need much for heat. The trios match previewing three singles matches at the end gave you just enough to leave you wanting more. The Fort Lauderdale crowd was into the matches, but shame on my people for the overuse of "WHAT" on (almost) EVERY SINGLE IN-RING PROMO THIS ENTIRE TAPING!!!