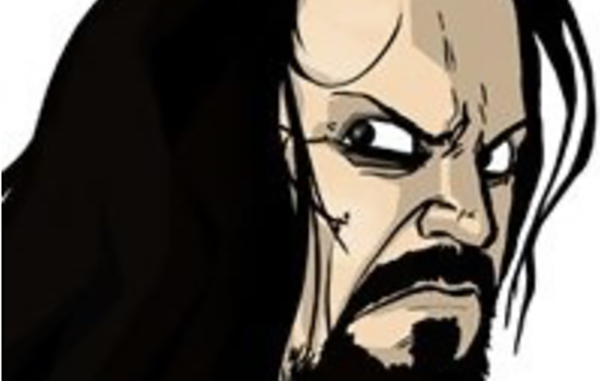 ---
SPOTLIGHTED PODCAST ALERT (YOUR ARTICLE BEGINS A FEW INCHES DOWN)...
---
This report was originally published 15 years ago this week on PWTorch.com…
---
KELLER'S WWE SMACKDOWN REPORT
FEBRUARY 5, 2008
AIRED ON THE CW
1ST HOUR
-Assistant G.M. Teddy Long announced that, per Mr. McMahon, he was in charge tonight. He said the reason is Vickie Guerrero was injured at Sunday's Royal Rumble. They threw to a video package on the Rey Mysterio vs. Edge match including Vickie getting 619'd. Long then said they'd have a "tournament" at the next PPV to determine the challenger for the World Title at WrestleMania. He, somewhat anticlimactically, announced it'd be the Elimination Chamber. A video feature aired on the Chamber. He announced the six competitors with videos accompanying the announcement on the big screen: Batista, The Great Khali, Finlay, MVP, Big Daddy V, and Undertaker. He then announced that the winner of the Chamber would face the winner of Edge vs. Rey Mysterio at No Way Out, a rematch from the Royal Rumble.
Edge charged to the ring, upset with the announcement that Long was giving Rey a rematch against him after what he did to Vickie. Edge said he'd take on anyone else – Great Khali, Big Daddy V, anyone but Rey. Long said the boss put him in charge, so what he says goes. "I'll leave you with this," said Long. "Don't take it personal, but every day I'm husslin'. Holla." Michael Cole and Coach reacted to the early-show news.
[Commercial Break]
1 — RIC FLAIR vs. MVP
Justin Roberts explained before the match from mid-ring that if Flair loses, he must retire. Cole talked about his triumph at the Rumble and shedding tears after what was likely his final match at MSG. Cole noted that MVP scored a pin, but it was reversed when the ref realized Flair's foot was on the bottom rope. Cole said Charles Robinson was the ref at the Rumble, but he was not put in that position for this match. Flair opened with an armdrag and a strut with a "whoo!" MVP scored two near falls at 3:00. He stomped Flair in the corner, but Flair showed signs of life with some chops in return seconds later. MVP kept control, but missed a big boot in the corner. Flair clipped MVP's leg from behind, then went for a figure-four. MVP kicked him off, but Flair went for it again and locked it on. MVP reversed it right away and Flair leaned under the bottom rope. MVP didn't break it at the five count and the ref DQ'd him.
WINNER: Flair via DQ in 6:00.
STAR RATING: *
-After the decision was announced, MVP yanked Flair's leg into the ringpost and then jammed it between the steps and ringpost.
[Commercial Break]
-Coach and Cole hyped the Raw version of the Elimination Chamber.
-They went backstage to trainers working on Flair's left leg. Flair begged the doc not to straighten his leg. The doc said he had to. Flair appeared to be in agonizing discomfort.
-Chuck Palumbo rode his motorcycle to the ring. He stepped into the ring and said he and Michelle McCool were doing just fine and dandy until "little Mighty Mouse, Jamie Noble" stuck his nose in their business. He said he had no choice but to beat Noble when backed into a corner, "and I must admit it felt absolutely fantastic." He swore that what happened to Michelle was an accident. They went to a video clip which Cole narrated. He said Michelle suffered whiplash and a concussion and is recovering at home. Palumbo said this is all Noble's fault because things were fine until he showed up. He said WWE officials had the audacity to fine him $10,000 for hitting the referee "who wasn't bright enough to get out of the way when Chuck Palumbo was bringing the crazy. Come on!" He said the real reason he came out there is to apologize. He said Jamie has apologized to him already, so he's going to apologize to Michelle. He asked her to come to the ring. Her intro video played and she walked out. Hey, Cole said she was recovering at home. Palumbo said he'd apologize to her, but just once. "Michelle McCool, I'm sorry," he said. She replied, "You are sorry, Chuck. In fact, I don't think you mean a damn thing you're saying." She said she's tired of his stupid apologies, so tonight it's not gonna happen. She slapped him. He jumped backwards, then lunged at her and intimidated her. He said, "You messed up this time! This is all your fault. Everything that's happened has been your fault. All of these matches I've lost have been your fault." He asked if she's crazy. He said Noble would pay the price for her actions. He said he'd stretch his body limb from limb and he'll make her watch. Palumbo is one of the more surprising breakout characters of recent months. Another good performance on the mic from him. His tone, body language, timing were all spot on for his character, one of those men who bully women. For once, wrestling bookers haven't set him up as a sympathetic masochist.
[Commercial Break]
2 — REY MYSTERIO & C.M. PUNK vs. CHAVO GUERRERO & EDGE
Just six minutes of in-ring action in the first 44 minutes of the show leading up to the opening bell for this match. Cole talked about the history of friendship between Rey and Chavo and their families dating back to Rey's childhood. Coach said Edge and Chavo have become great friends in the past two weeks. Cole asked him how he knew that. Coach said that Edge said so. Rey and Chavo mixed it up for a minute, then Punk tagged in. Punk went for a flying knee, but Chavo moved and Punk flew over the top turnbuckle to the floor. They cut to a break at 3:00.
[Commercial Break]
After the break, the heels isolated Rey for a sustained beating. Rey hot-tagged Punk at 14:00 who took control of the match against Chavo. He hit a high bodyblock off the ropes and a running knee in the corner. Edge tried to interfere with a spear to block a running bulldog by Punk on Chavo, but Punk avoided it. Rey entered and gave Chavo a 619 as Edge bailed out of the ring. Rey dove onto Edge on the floor. Punk then lifted and dropped Chavo with the GTS for the win.
WINNERS: Punk & Rey in 14:00.
STAR RATING: **
2ND HOUR
-A clip aired of Vince McMahon chewing out Hornswoggle for his actions at the Rumble.
-Vince approached Finlay and Hornswoggle backstage. He told Finlay he's beginning to disappoint him almost as much as his own son. He said Finlay squandered his opportunity to go on to WrestleMania to protect his son. He said if he wanted his son protected, he would have done it himself. He asked him why he did it. Finlay said, "How about loyalty and friendship." Vince replied: "There's no such thing as loyalty and I've got all the friendship loyalty can buy. What you did was stupid." Hornswoggle began barking and panting in anticipation of their match up next as they headed to the ring.
3 — FINLAY & HORNSWOGGLE vs. DEUCE & DOMINO (w/Cherry)
Cole said Finlay lose his chance in the Rumble by entering at the wrong time to save Hornswoggle. They still haven't explained why Hornswoggle was eliminated when he was never tossed over the top rope to the floor. Hornswoggle came up behind Cherry when Finlay was arguing with her at ringside for trying to grab his boot. Hornswoggle lifted her dress, then bent over as Finlay shoved her to knock her over. Deuce jumped Finlay at ringside, but Finlay fired back by clotheslining him over the barrier into the crowd. Finlay then pummelled Domino with forearms, then a Celtic Cross. Hornswoggle tagged in and hit the top rope splash for the win.
WINNERS: Deuce & Domino in 3:00.
STAR RATING: 1/4* — Almost nothing to it wrestling-wise, but fine for giving viewers who like Hornswoggle a dose of his "fun," which is what Cole says he's "all about."
[Commercial Break]
-A commercial plugged Brock Lesnar's UFC debut.
-The Raw Rebound aired. Coach and Cole commented on John Cena demanding to cash in his Rumble title shot early at No Way Out. They tossed to Eve Torres in the ring the latest SD broadcast team member.
-Torres introduced Batista as her special guest for her first interview. He came out, dressed more casually than usual, but in a nice pair of jeans and a tight black long-sleeved shirt, so Dapper Dave remains the best dressed man in WWE. He welcomed her to the no. 1 show in sports entertainment. He looked in the camera and said, "That's right, I said it!" That was weird. He said he didn't do as well in the Rumble as he hoped to. He added: "I was in there longer than anyone else and in the end, I was beaten by two men that I'm proud to call my friends – two of the best wrestlers we've ever seen – Triple H and John Cena." He shifted to talking about the Elimination Chamber. He said he wants to win it and move on to WrestleMania to compete for the World Heavyweight Championship. He got worked up and said he'd be reclaiming his title at WrestleMania. Torres really didn't do much. He took the mic from her right away and she just watched him talk, then like any good broadcast journalist, applauded him afterward.
[Commercial Break]
-Jesse said due to the wonders of modern medicine, Festus is a new man and they'll both be back on Smackdown better than ever. He said he cannot wait to have his partner back.
4 — CURT HAWKINS & ZACH RYDER vs. SHANNON MOORE & JIMMY WANG YANG
Moore is giving this gimmick his best shot, but it's not really him. Cole brought up that Moore owns his own tattoo parlor called Gas Chamber Inc. (not crazy about that name; how many people are leery of stepping into a buildiing with that name on the door?) and he has an article in the latest WWE Magazine giving tips on tattoos. Coach said: "I don't think these two could learn from a better champion than serving underneath Edge." There's probably a raunchy joke in there somewhere, but I can't find it. Cole said, "Shannon Moore is a strange dude." Cole should not use the world "dude." Ever. It's kind of pissing me off that Coach isn't pissing me off tonight. I'm in the mood to rip on him and he's giving me nothing at all. There was a botched crossbody off the ropes by Ryder on Yang. At 5:00 Yang hot-tagged Moore who hit a successful crossbody off the ropes. Moore missed with a corkscrew moonsault when Hawkins moved. Hawkins then finished Moore with his finisher for the win.
WINNERS: Hawkins & Ryder in 6:00.
STAR RATING: *1/4 — It's easier to watch Hawkins & Ryder now than when they were the Major Brothers. They're better as heels than Simpson Brother throwbacks with no purpose or direction.
-Ring intros took place for the main event.
[Commercial Break]
5 — KANE & UNDERTAKER vs. MARK HENRY & BIG DADDY V (w/Matt Striker)
Cole and Coach hyped how long it had been since the "brothers" had teamed. As Taker climbed the top rope for the walk, Striker jumped onto the ring apron. That distracted Taker, so Henry yanked him to the mat. Taker landed on his feet and blasted Henry with a boot to the face. Kane tagged in and hit a top rope clothesline on Henry. The action spilled to the floor wit Daddy V bashing Kane into the announce table. Taker backed him off, but then Henry bashed Kane's face into the table. Henry then got sustained offense on Kane, including a bearhug in mid-ring. Cole and Coach took this opportunity to talk about Vickie Guerrero's injuries. Kane came back with a flying clothesline again, then crawled over for a tag to Taker. Taker splashed Henry in the corner twice, then walked the top rope and came down with a forearm. UFC fighters should adopt that, just to get even for Taker stealing all of their moves. Taker DDT'd Henry for a two count, stopped by Daddy V, although technically Henry never lifted his shoulder even with V's help, so why did the ref stop counting? Four-way action broke out briefly, then Taker chokeslammed Henry. He applied his new head figure-four submission to force a tapout.
WINNER: Taker & Kane in 13:00.
STAR RATING: *1/4 — Surprisingly passable consider the better worker of the heel team was, well, I can't even make that call. Don't want to hurt the feelings of the guy who's either going to be said to be worse than (a) Henry or (b) Daddy V. How do you go on after that?