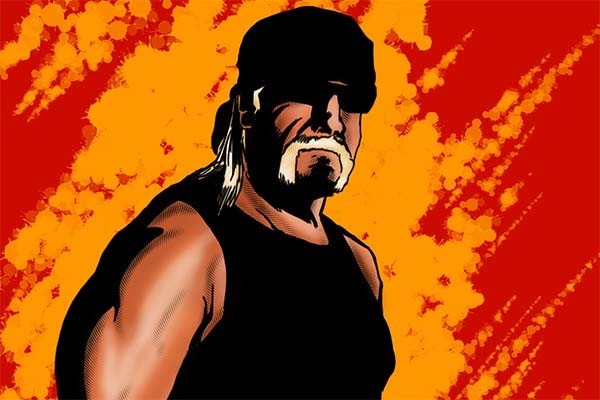 ---
SPOTLIGHTED PODCAST ALERT (YOUR ARTICLE BEGINS A FEW INCHES DOWN)...
---
Hulk Hogan vs. Gawker Trial Aftermath – July 2016
Week of July 18 Updates
– July 19 Update: Gawker founder Nick Denton was denied his request to receive personal bankruptcy protection in Gawker's Bankruptcy proceedings in New York court.
After hearing Denton's testimony on Tuesday, the bankruptcy court ruled that Gawker will not be able to extend its own shield to Denton.
Denton is now expected to file personal bankruptcy since he is personally on the hook for $10 million in the $140 million judgment levied against Gawker through Hulk Hogan's lawsuit against the website.
Meanwhile, Denton will continue leading efforts to find a buyer for the company before the court-ordered auction in August. Denton testified that 15 parties have signed nondisclosure agreements expressing interest in bidding after Ziff Davis set the market as the Stalking Horse bidder.
– July 19: Gawker founder Nick Denton testified in New York Bankruptcy Court on Tuesday that he would have to declare personal bankruptcy if found liable for the $10 million judgment levied against him in Hogan's Florida lawsuit.
Denton and Gawker's strategy is try to block access to Denton's finances for his personal judgment to maintain his role as Gawker's top executive heading into the company's auction sale in August, reports the New York Daily News.
Denton argued that his job has become increasingly important trying to maintain company morale, prevent advertisers from leaving, and find a suitable buyer in the auction.
"We've had to show people they have a good future at Gawker Media Group and at whatever company buys the assets," Denton told the court. Asked if he will file for bankruptcy if forced to pay the $10 million personal judgment, Denton replied, "I will, yes."
Denton also revealed that Gawker has incurred $13 million in legal fees during the ongoing battle with Hogan.
In anticipation of a potential personal bankruptcy, Denton said he has taken a credit counseling course, paid a $200,000 retainer for an attorney, and gathered information for financial schedules, reports the New York Post.
Attorneys for Hogan continued their argument that Denton is not as valuable to Gawker as he claims because the website has continued functioning while the legal process has taken up his time and energy.
The judge is expected to rule soon on Denton's argument.
***
Week of July 11 Updates
– A big court hearing was held Wednesday (July 13) to review the process for Gawker's creditors to be paid during the bankruptcy proceedings.
Nine orders were signed by the U.S. Bankruptcy Court in the Southern District of New York with instructions on how Gawker's business should operate over the next month until the auction sale takes place.
Also filed was a revised list of Gawker's creditors, including Hulk Hogan (represented by multiple attorneys), the attorneys for publisher Ziff Davis (the "stalking horse bidder" setting the market for the auction), and other "Top 50" creditors with the most owed.
– On the flip side, Hulk Hogan asked for an extension in the counter bankruptcy action filed by Gawker against Hogan and several other individual creditors. Gawker accepted, giving Hogan an additional month to respond.
When Gawker advanced to the bankruptcy stage on June, Gawker also filed legal action against the creditors attempting to receive relief from the bankruptcy court.
On Wednesday, Hogan proposed an extension of time to "answer, move, or otherwise" respond to Gawker's legal motion.
The legal document obtained by PWTorch reads: "It is hereby stipulated and agreed by and between the undersigned counsels for the parties hereto, that the time for Defendant Terry G. Bollea (Hogan) to answer, move, or otherwise respond to the Complaint in the above-captioned adversary proceeding is hereby extended from July 13, 2016 through and including August 12, 2016. Mr. Bollea has not made any previous requests for an extension of time for this submission."
– On Monday, attorneys for Gawker told the bankruptcy court that Gawker has "55 potential bidders" for the company ahead of the auction set for mid-August, reports the Hollywood Reporter.
Attorneys also sought relief from the court on behalf of Gawker founder Nick Denton, who is on the verge of personal bankruptcy, according to the legal team.
The claim of 55 potential bidders for Gawker was part of their argument that Denton is vital to the future of the company attempting to drum up the best deal. This was in response to Hogan's camp arguing in previous exchanges that Denton was not vital to the company because it continues to function day-to-day without him.
"He built the Company from the ground up, remains intimately involved in, and central to, its day-to-day operations, is a unique repository of knowledge about the Company, and is the single most critical person to maximizing the value of the sale of its assets," argued Gawker's attorneys.
***
July 8 Update
– There were big developments in Gawker's bankruptcy proceedings Thursday and Friday in New York court.
The U.S. Bankruptcy Court in the Southern District of New York approved Gawker to go to auction in August after Hulk Hogan's camp dropped an objection to some of the auction proceedings.
Hogan is still pursuing individual action against Gawker founder Nick Denton, who Hogan has accused of trying to shield himself from personal bankruptcy by obtaining a secret loan from the company. Denton is on the hook for an individual judgment as part of the $140 million awarded to Hogan in Florida court.
As for Gawker's auction, the Bankruptcy court approved publisher Ziff Davis as the "stalking horse" bidder setting the baseline price for the auction. If another company outbids Ziff, then the new owner has to pay a fee to Ziff, reports the Hollywood Reporter.
The deadline to submit bids is August 15, the auction will be held Aug. 16, and a hearing to approve the winning bid is scheduled for Aug. 18, reports Bloomberg. It will be a full week in the middle of August.
Overall, the N.Y. Bankruptcy court issued a "final order" on July 7 containing a 157-page explanation of how the auction will proceed, how Gawker can use "cash collateral" to provide "adequate protection," and other items.
Another order was signed on Friday (July 8) "authorizing and approving bidding procedures," the stalking horse asset purchase agreement between Gawker/Ziff, and procedures for other bankruptcy elements.
There is another court hearing before the August auction, though. According to the Wall Street Journal, there is a hearing on Wednesday (July 13) to review more of the Hogan-Denton issues.
***
Week of July 4 Updates
– The next court hearing in Gawker's bankruptcy proceedings in New York is scheduled for Thursday afternoon (July 7) with Judge Stuart Bernstein in New York City.
According to the agenda filed with the court on Wednesday, there are 16 items to be discussed. Many of the items are basic legal issues under the category of "matters related to professional retention."
The majority of the items are related to how Gawker's creditors will be paid and in what order as the company prepares to be sold in an auction.
There is also an individual item related to the sale. Included is a discussion of Hulk Hogan's objection to how the bidding will proceed. Hogan believes Gawker is attempting to avoid paying damages through the auction.
– Earlier this week, Hogan's camp filed a claim alleging that Gawker and founder Nick Denton misled the Florida court and secretly obtained funding to shield Denton from personal bankruptcy.
According to the filing, Hogan is alleging that Gawker or an affiliate paid Denton $200,000 "in the form of a loan for purposes of paying for personal bankruptcy counsel," which was "concealed from the Florida Court" during pre-bankruptcy hearings.
In Florida court, Denton pledged his Gawker stock as security in exchange for a delay in the $140 million judgment being executed. Per Florida code, Gawker and Denton, who was found personally liable as well as his company, were faced with the possibility of paying $50 million to keep the legal process alive in order to appeal.
"Unbeknownst to [Hogan] and the Florida court at that time, debtor had already signed its bankruptcy petition and voted to sell the assets," Hogan's attorneys claimed. "Judgment debtors never advised the Florida court that the bankruptcy filing was imminent."
Bloomberg added that the alleged $200,000 loan to Denton was made "without forcing him to put up any collateral."