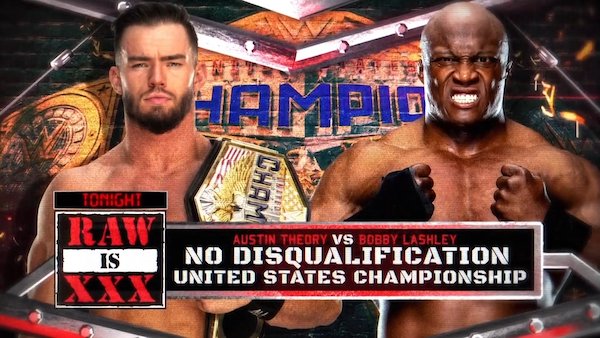 ---
SPOTLIGHTED PODCAST ALERT (YOUR ARTICLE BEGINS A FEW INCHES DOWN)...
---
This week's episode of WWE Raw has wrapped. Let's take a stroll down memory lane and relive some of the madness.
-Here's the deal. The opening segment on this week's show was excellent from an entertainment and storyline standpoint. Roman Reigns and Sami Zayn were tremendous with their acting chops — Paul Heyman and Jey Uso, ditto. My question is, was it a functional segment for the immediate future of Roman Reigns? I say "no" and that's an issue. The Bloodline keeping Sami Zayn is a babyface move at this point — just look at the audience reaction on the show. Whether Reigns works against The Rock, Cody Rhodes, Steve Austin, or Zayn at WrestleMania, he needs to be firmly cast as a heel and the longer he keeps Zayn around, the deeper he floats into babyface territory. If I'm Paul Levesque, I'm pulling the plug on that sooner than later. Maybe even on Saturday night at the Royal Rumble.
-A solid match between The Usos and Judgment Day, but cmon, what rule are you talking about Mr. Adam Pearce. Forfeiting the titles? That's not a thing and you know it! It made for a fun moment with Sami Zayn and Jey Uso, but let's call a spade a spade, that angle made zero sense.
-Another poker game? I suppose it's a fine way to get multiple legends on the show, but we've been there and done that.
-LA Knight is one of the most compelling talkers that WWE has right now. He's a natural out there and exudes an old school pro wrestling style promo that stands out in a major way. He looks supremely comfortable with a microphone in his hand.
-WWE utilized The Undertaker very well. He got a move in on LA Knight, which was fun to see, but the important part of his appearance came with Bray Wyatt. They had a moment and I'm not sure whether or not we're supposed to wonder what Undertaker said to Wyatt, but it'll keep people talking for a while. This was a pat on the back for the next generation by Undertaker and it worked well overall.
-The Bayley vs. Becky Lynch Cage Match was an absolute disaster. The angle was fine, but this match was a major selling point of the show. To downright cut it out was a giant mistake. The poker stuff, the Charlotte/Bianca material, and countless other segments could have been shortened or cut to accommodate other segments going long. You don't cut a match like this one that had so much positive hype behind it.
-DX, DX, DX … woo boy. Their stuff just isn't compelling any longer. The schtick has run its course.The presentation of the group is like a long lost group of friends reuniting once a month at a coffee house at this point rather than a group of grizzled pro wrestling veterans. Kurt Angle didn't help that perception either.
-Also real quick. The Attitude Era wasn't ushered in BECAUSE of DX. They played a role, but how about Steve Austin? There is rewriting history and then there is driving this silly narrative.
-Seth Rollins appearing with DX the way he did this week confirms his babyface status if you were on the fence for some reason. Keep him far away from Cody Rhodes on Saturday night inside the Royal Rumble match. Far, far away.
-Not sure I want to see Bianca Belair and Charlotte Flair act that way toward one another. Belair vs. Charlotte is a major match that we haven't seen yet. Some competitive alpha interaction rather than fawning appreciation on the part of both women would have been the smarter direction to go. They played it safe and tried to keep each woman looking strong, but there isn't any additional intrigue for a potential match between both down the road either.
-Thumbs WAY up on the video packages highlighting the Raw history throughout this week's show. The videos were excellent and did a nice job of capturing the robust history of the show, while drumming up nostalgia with clips of some transformative WWE moments.
-Paul Levesque needs to pick a lane for Bobby Lashley and Brock Lesnar. Who's the good guy and who's the bad guy. The audience had no idea what to do with Lesnar attacked Lashley. They didn't want to boo Lesnar, but were obviously not thrilled that Lashley lost his chance at the United States Championship. This is a big match, but the audience needs direction on what to do, otherwise it will manifest in quiet reactions.
---